Exploring the concept of clustered retail — microshop villages
Brand, story, the hunt and connection — a nexus of inspiration and ideation
In my circulation in Seattle and NYC — two places where Girvin offices are — I find the wandering way to be one of the best ways to stumble onto things. Supremely out-of-the-way, or close-in, or things that are just emerging, or concepts that have long legs and legacies. There are shops and brand concepts that are widely known, and others that are not — they're quiet.
Ballard, to be rather obvious, has long been a place of experiment — one series of decades it might be about the legacy of the Scandinavian heritage that lies in the DNA of his founding principles — another, to fishing community, waterfront industrial, Alaskan maritime service, perhaps another time to timber (or the absence of it).
Once, "the quiet generation."
Once, boomer.
Now, XYZ.
There, along the riverine path of the "Locks" — the Hiram Chittenden Locks water-gated passage into the interior "harbor lakes" of the Seattle freshwater(front), sprawls tiny Ballard, and another curious Seattle community, down the channel: Fremont. These are little sub-urbias to the central network of downtown Seattle, only miles away — across Lake Washington, lies Bellevue – the beautiful view. Further out, there's Issaquah and Sammamish — tribal names for what is mostly "not" tribal.
Ballard and Fremont are a mix of water-fronted working industria that kind of toppled — many of the earlier shipfitting and marine related shops are gone — other hidden (and cool) enterprises are emerging. Walking along the shore, you'll find shops that looked like they were once going maritime traders or ship service enterprises that are now boarded up, being rebuilt, or repurposed in new ways. Quiet streets to the inward stevedore's avenues, manufacturing and working class shopfronts are being supplanted by new ideas – gifts, hand made things, artist studios, collections of stuff — ideas and inspirations that each shopkeeper is exploring. The window dressing ranges from extraordinarily compelling to absent-minded.
Several years back, speaking with legendary retail giant Les Wexner — he'd referenced that the real art of retail is about the concept of finding the walking shopper's attention. "Think of the concept of retail as being a signaling for the merchandising, the signing, of the interiors — if the shopper's windows are well-dressed, and people are compelled by that visioning, shoppers will go in. They like the story of the window — and they go in."
Studying Wexner's point of view, it has lent itself to a string of concepts — and in a mall, for example — there can be a clustering of retail experiment and conception. For example, varying Limited brand concepts like Express, Bath & Body, Victoria's Secret (all Wexner). The interesting engagement here is that each concept, in reality, comes from another concept — every store has a story; and in every instance, that story really occurred before Wexner's "acquisition."
That idea of clustered retail "villaging" is something that's very interesting to me, mostly as a kind of tuning of concept of a series of ideas about what selling means. The notion of curation — shop-in-shop in shop, might be found in the origination of the marketplace idea — a market — the marked place, the plaza, is a communal place where there are many people selling their stories — the wares that they've brought from their fields and hands and homes. The "department" store offers that rippling of selling ideas — one shopped department on another. In all, there is a branded patterning — a brandcode® for how the brand is perceived — and how that patterning is designed into the place.
Curation — curated retail I've noted in the micro retail of Kiosk (Soho, NYC,) and the friends that run that (see more). Henri Bendel (see my notes Geraldine Stutz, on that), before Wexner took it over, was just such a delicate curation of ideas. Colette, too — another relative to the principle of gathering together interesting stories — brands, premises, propositions — and building experiences around them: artisanal, modernist, or gallery; or retail could be all of them — supermarket to tailor, hardware to fragrance — working class to luxury, or all combined.
It is about vision. And who sees.
There is one brand clustering that I've been curious about — and tried to reach more concretely — to this idea of the cumular approach to retail envisioning. That's Nicole Miller. Since I've not been able to connect with her, like some of the other Seattleites and retailers in the northwest, I'll leave you to explore the nature of her thinking in a string of interviews that I'm linking here. But here is what's interesting to me, to Nicole's strategy of retail — and the retelling of that theory.
Take a dream, extend that dream to a layering of ideations — and build them out and experiment with them — see what works, what sells, and tune that premise.
So — Blackbird (which is, by the way, not only crow or raven — but literally anything that is "black" –personally, I'll go with raven) — is the apex of a string of stores — one, to the men's fashion retail (here) — two, within, there's a scent place, run by two handsome lads (I've got their names on a card here somewhere) — both of them savoring, seemingly, the same scent space that I live in. Dark, dirty, animalic, rooted and incensed – something designed for several hundred years ago, a forgotten kingdom, the Northern Indic plains, rising to the Himalaya. Finally, there's The Field House, just around the corner, which is a men|boys|back again retail retelling. You go in there, and if you don't know the brand, you might feel like you do. The place shouts authentic offerings — and Nicole, and her team — have been careful and assiduous in not only creating their own customized brands but looking for the right inspirations to gathered curations of gear. Inside the Field House is a range of mercantile — plus, candies. Nice, special, careful, thoughtful.
I like Nicole's spirit, even though notes, left cards, email protocols and talking to her colleagues has failed to get me linked to her for a live interview. One day. Perhaps this.
Savor a dream, based on childhood inspirations — and spread to a vocabulary of retail ideations and experiments. These days, everything should be an experiment. And its clear in the tactical explications of Nicole's thinking, that these are considered and examined ideals.
To be intentionally vague, and curiosity inspiring, check out these filtered images from iPhone.
In sequenza: Blackbird (Ballard,) the Apothecary, The Field House Mercantile.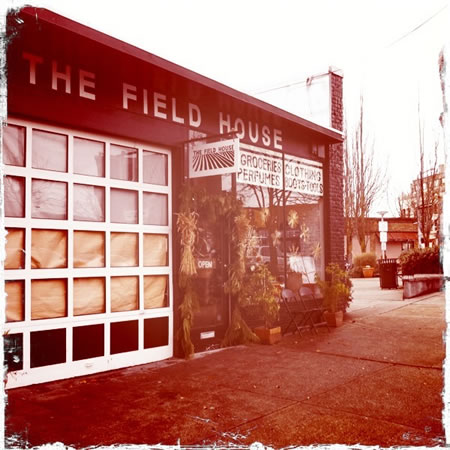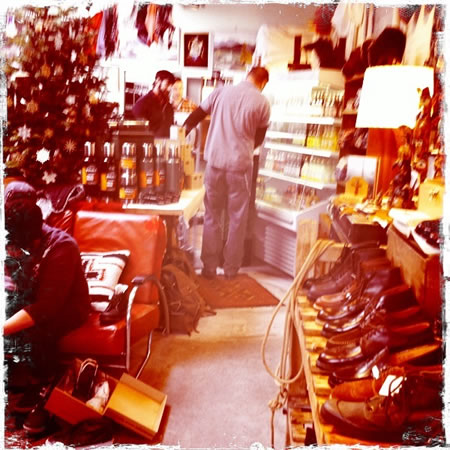 Notes on Nicole, from other people that did get to interview her. Explore as you will.
Tim | Ghost Ranch, New Mexico
––––
Exploring brand story, innovation and retail experience design
the reels:http://www.youtube.com/user/GIRVIN888
girvin blogs:
http://blog.girvin.com/
https://tim.girvin.com/index.php
girvin profiles and communities:
TED: http://www.ted.com/index.php/profiles/view/id/825
Behance: http://www.behance.net/GIRVIN-Branding
Flickr: http://www.flickr.com/photos/tgirvin/
Google: http://www.google.com/profiles/timgirvin
LinkedIn: http://www.linkedin.com/in/timgirvin
Facebook: http://www.facebook.com/people/Tim-Girvin/644114347
Facebook Page: http://www.facebook.com/pages/Seattle-WA/GIRVIN/91069489624
Twitter: http://twitter.com/tgirvin