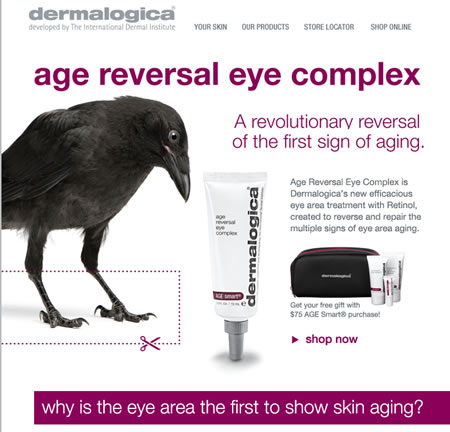 Seeing better, the sharp-eyed, or the old ones of the forest?
What's the patterning? Ravens, eyes, Tom Ford and now Dermalogica?
Just a note, but what's the thread of the archetype — Tom Ford eyewear and now eye recovery, with Dermalogica?
More to the nature of brand mythology?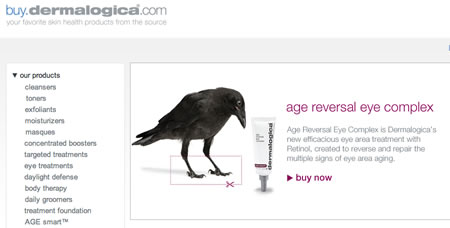 I'm not sure, but you might say: "it's striking."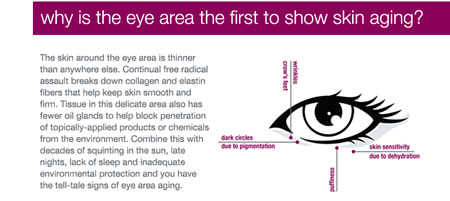 It's probably the stark black (ravenblack) in contrast to the "blinding" light white bright of the Dermalogica brand language.
There's another link, and I won't go long on the overview — vlogging — it's an interesting patterning expansion from the folks at Dermalogica — one win the prize – ship the best video, and like the strategies at uniqlo, and urban outfitters, win with your story. Dermalogica for a year.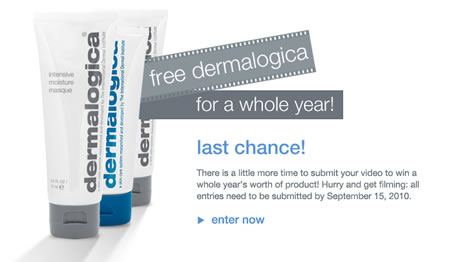 Enough said, there — what's the story, who's telling it, what's it look like, and who cares? With ravens in the mix, how could you not?
T I M
–––––
S O C I A L M E D I A | S t r a t e g i e s
the reels: http://www.youtube.com/user/GIRVIN888
girvin blogs:
http://blog.girvin.com/
https://tim.girvin.com/index.php
girvin profiles and communities:
TED: http://www.ted.com/index.php/profiles/view/id/825
Behance: http://www.behance.net/GIRVIN-Branding
Flickr: http://www.flickr.com/photos/tgirvin/
Google: http://www.google.com/profiles/timgirvin
LinkedIn: http://www.linkedin.com/in/timgirvin
Facebook: http://www.facebook.com/people/Tim-Girvin/644114347
Facebook Page: http://www.facebook.com/pages/Seattle-WA/GIRVIN/91069489624
Twitter: http://twitter.com/tgirvin