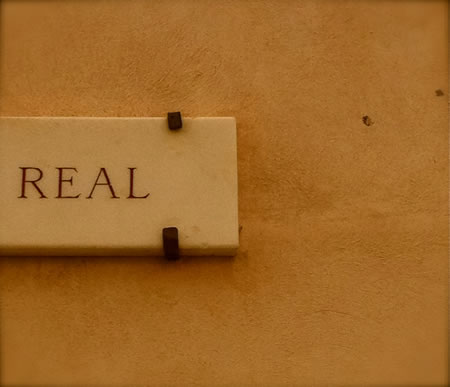 THE AUTHENTICITY OF THE TRUE
Real people, real brands, enterprises that are true.
Have you been with someone, a person, a brand, that's untrue — to you? You had an impression, then you went to "meet" them, work with them, buy from them — and they're we're untrue, to word, story carried?
It would be attractive to us all, if what we thought was true was, indeed, deeply true. There are multiple factors in play — for one, the soul of it. What that means is — there are delivered impressions, but are they all aligned with the real heart of it?
We've commented on the idea of true brands. That gesture speaks to heritage and legacy, longevity and distance in play. But it will be, too — about the notion of care — a word that I'll be using with increasing frequency. What I note is that brands that are true — like the people that we might call true — tend to be full of care, in their representations. Brands that are true, that have lasted, tend to be ones that have a principle that continues — based on the care of their management. It's not about a "cultivated image," alone — but one where the fundamental image is actually about care fullness. Rich, interesting, layered storied brands don't just happen — they "live," they grow, evolve — but they are nurtured. Whole truth and nothing but the truth — for the person, the brand, the enterprise. There is interlacing there — true stories, people that are true, connected to the brand; and relationships shall flourish.
TIM | GIRVIN | DECATUR ISLAND STUDIOS
…..
GIRVIN | IMAGINATION +
EXPERIENCE = PLACE
DESIGNING ENVIRONMENTS:
PLACES | RETAIL | RESTAURANTS
http://bit.ly/i7b7EN