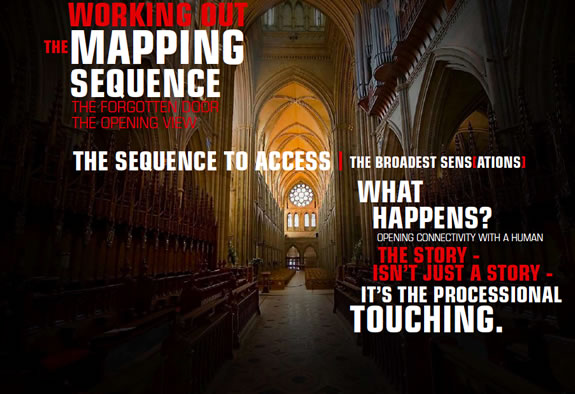 Building a brand around legacy and re-integrating authenticity in brand storytelling.
I first met Jeff Chandler, speaking in a string of workshops for "young presidents [YPO] and executives on the notion of the "humanity" of brands, building brands around humans.
That led to working with him on the concept of a newly emerging brand ideal — a new restaurant concept, Cal's — later, the concept first evidenced itself in Kent, and then now — South Lake Union.
Jeff comes from the legacy of building a powerful brand heritage in his work with his father on creating the Ram restaurant group. Having sold that, and moving through the completion of his contract with the new owner, he set out to define his own, new concept.
Power personal — compelling brands are person-built, hand-touched, ignited by inspired people.
His goal was to build a brand experience that spoke
to core American spirit,


perhaps exemplified in the "built tough" materiality of mid 50s industrial chic [now, the "chic-ness," not then.] Girvin's team worked with Jeff in building out the central positioning and messaging character.
Tim Girvin acts as the originator and a team leader in directing Girvin Ideator® defining the central spirit and business brand strategy in the study and creation of names.
Working in close proximity to Jeff, as well as a Girvin team of experienced marketing thinkers, Girvin's Ideator explored, then posed, the notated


"Cal's" Classic American [Kitchen, Tavern] principle based on, one, the legacy of his father in the restaurant trade, and two — real experiences for real Americans, regardless of the demographic.
Realness,
the bottom line.
Girvin's role here, working into the listening, examining and exploring the idea of how to move from inspirations and higher intentionality to expressed, implementation-capable ideals — then operationally built into the fabric of the brand. That bridge from high ideals to operational tactics and working, production execution — is the reason why you come to work every day; it's your mission, your plan to perform, your promise.
In the tapestries of genius — there is a need for translation — starting high, moving in the rarefied principles of the dream, into the leadership of action — driving the team forward collectively. Interviewing, Girvin's messaging and brand strategy team, to build a tier of content that captures leadership visioning and, in turn, inspires others to follow the suit of leaders. That, too, lend support to the fire behind the name, in this instance, empowered by Jeff's father and his legacy in serving millions of guests during his history — that indebtedness, on the part of Jeff's experience with his father — can lead to a marketing strategy and team-building, community outreach.
The grace of gratefulness, team drive:
Written by Girvin Ideator®
The Strategy of Holism | Restaurant Experience Design
TouchPoints, Storytelling and Guest Engagement
A gallery of details, at Cal's South Lake Union — the one way in which the dreams of the founder, become actualized in a holistic experience plan.
And, to imagery,
Jeff Chandler [l] &
Tim Girvin [r]