There are known levels of interactivity — is it us, to solely reflect something rightly inter|active? Or is it how something we create that responds to environmental stimuli? We move by something…and a series of triggers offers shifting visualizations, actualization of tremor, presence, sound. Inter>http://www.troika.uk.com/troika%20news01.htm
CLOUD – A DIGITAL SCULPTURE FOR BRITISH AIRWAYS TERMINAL 5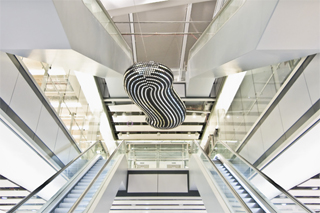 From their site:
"Troika has been commissioned by Artwise Curators to create a signature piece at the entrance of the new British Airways luxury lounges in Heathrow Terminal 5.
In response, we created 'Cloud', a five meter long digital sculpture whose surface is covered with 4638 flip-dots that can be individually addressed by a computer to animate the entire skin of the sculpture. Flip-dots were conventionally used in the 70s and 80s to create signs in train-stations and airports. We were fascinated by their materiality, by the way they physically flip from one side to the other. The sound they generate is also instantly reminiscent of travel, and we therefore decided to explore their aesthetic potential in 'Cloud'.
By audibly flipping between black and silver, the flip-dots create mesmerising waves as they chase across the surface of 'Cloud'. Reflecting its surrounding colours, the mechanical mass is transformed into an organic form that appears to come alive, shimmering and flirting with the onlookers that pass by from both above and below:
http://www.youtube.com/watch?v=42hgPLL8IrA
Other interactive permutations: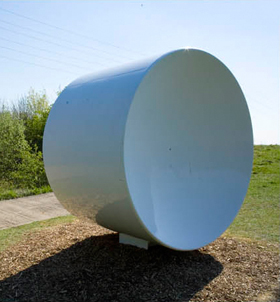 Sonic installation.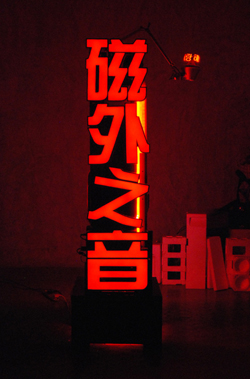 Signing installation.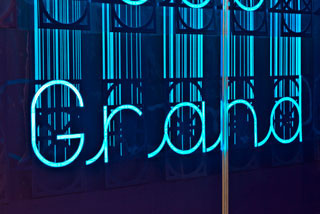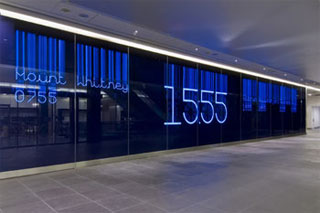 Font design and electroluminescent destination installation | Heathrow British Luxury Lounges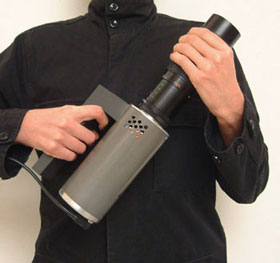 Troika SMS Guerilla projection device
If you've got the vision, then what's keeping you back?
What's your thinking here?
tsg
—-