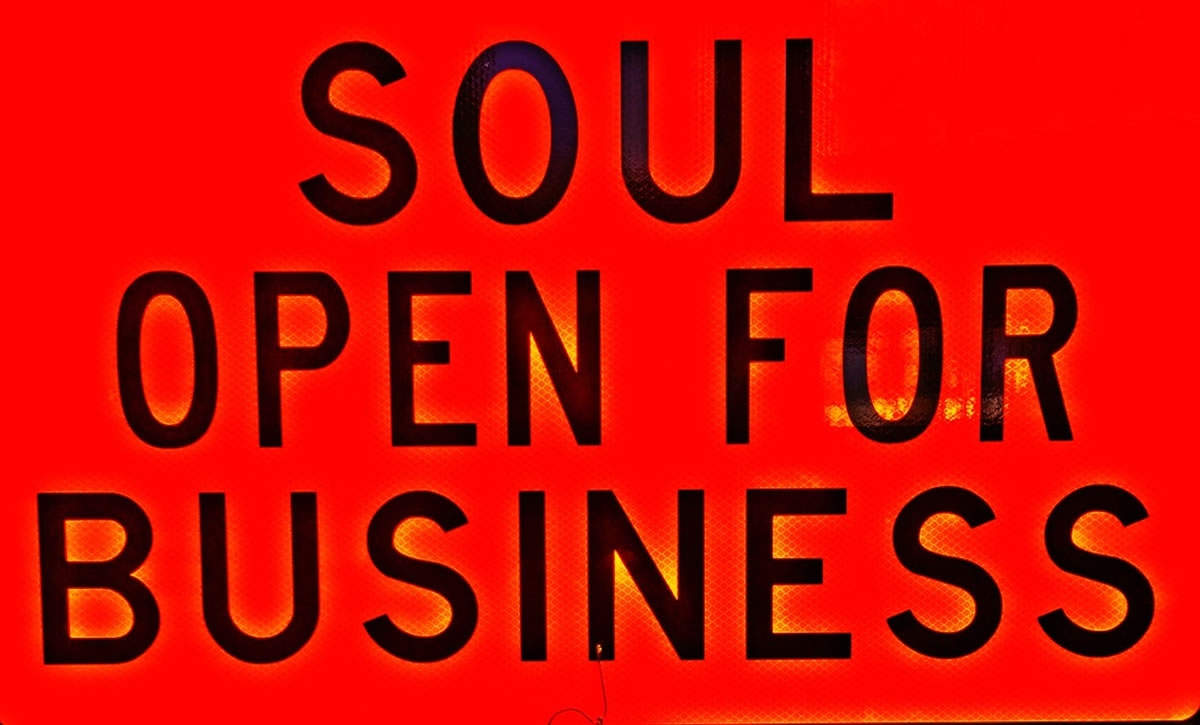 When you make a place,
what gives it soul?
Authenticity, material utility, legacy of use.
Humanity in play, ingenuity of unexpected applications.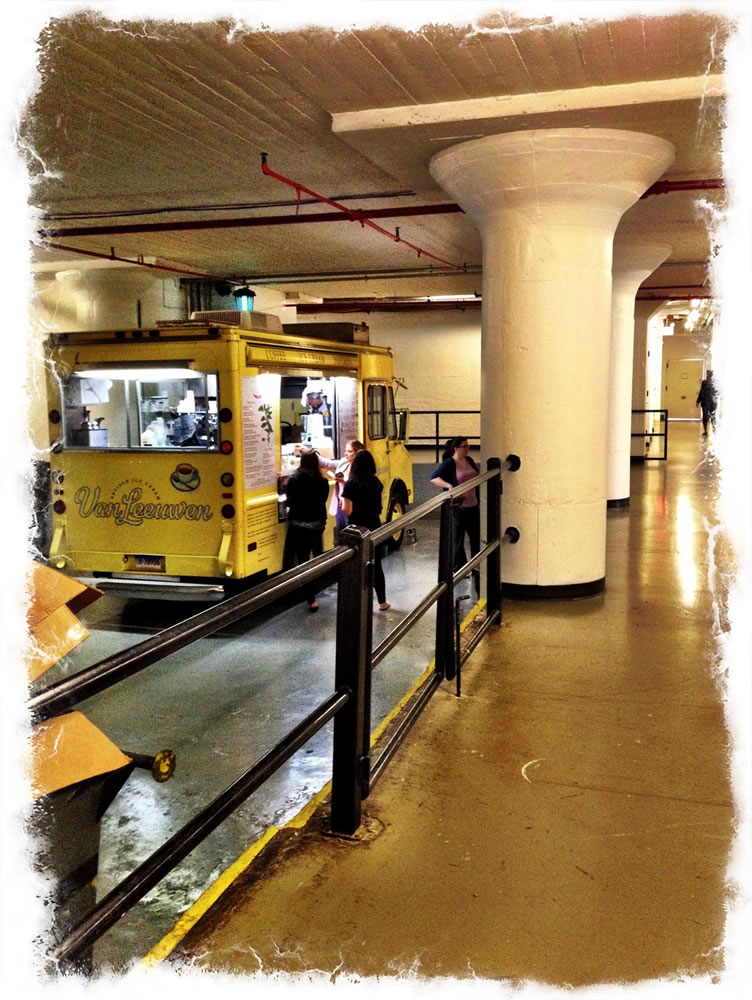 Soulfulness wouldn't support a clinical cleanliness or synthetic manufacture, soul—
by its very etymology—refers to sea, which is about journey.
Then, to our thinking,
designing soulful places would be about a materiality
that suggests journey, implies use and even a rustic utility—
which, in Japanese aesthetic would be wabi-sabi, a string of characteristics that align
with simplicity and impermanence, hand-worn economy—
and the appreciation of naturality, the state of naturally-made expressions and materials—
could be the way paint and wall coverings
are applied on materials that show continuing use.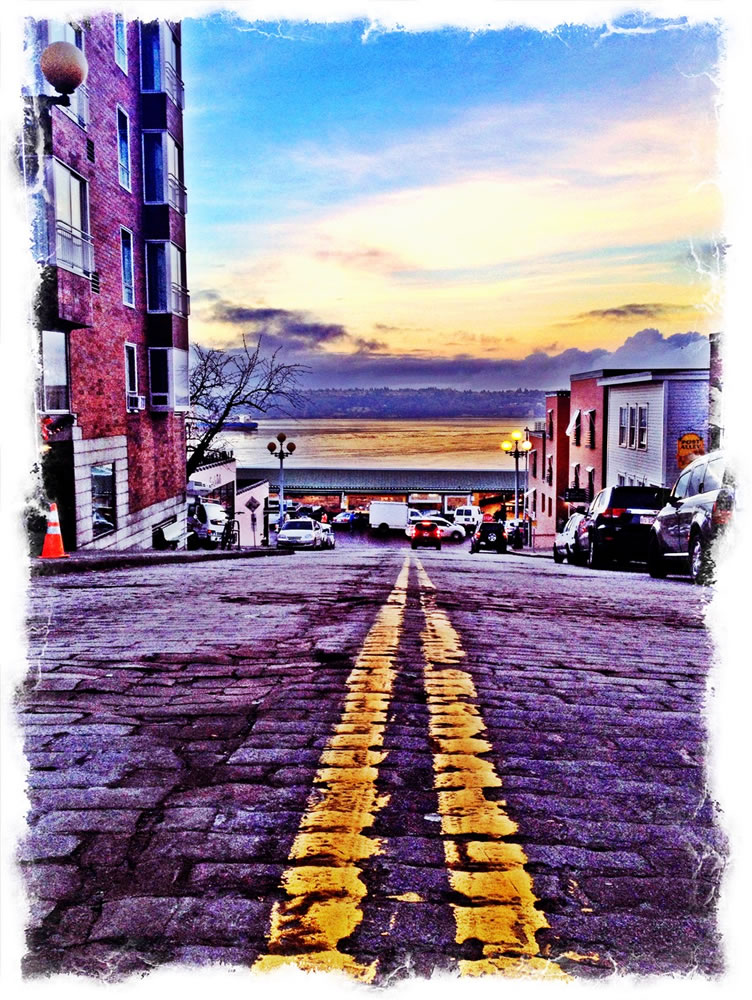 That's a street, of course, but the textures are compelling.
What then of a made patterning of floors, tailored chalk lines at Nordstrom, Orange County?
We designed these floor treatments, like a street metaphorically expressed as a journey,
adding rough-texturing to a highly technical space.
Referencing, here are the concrete trials—
testing texturing and patterning for making a place
with a new conception of journeying for customers.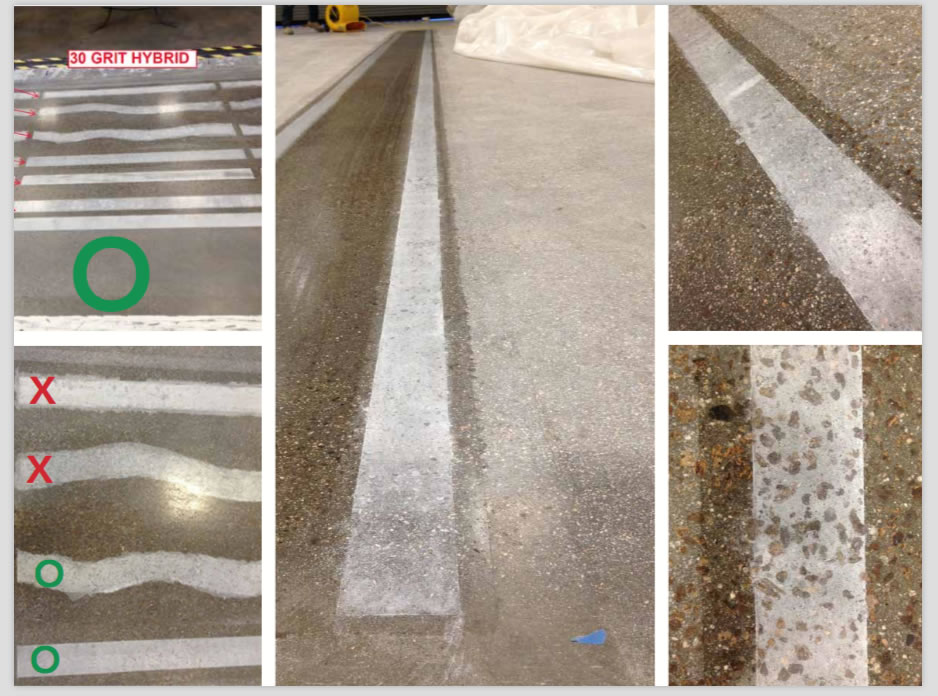 We developed that rough scumbled texture—
which was templated in the masking of final array of taped pathways:
Which came to this, as laid in variations at Store One,
the flagship Chicago, and here—Orange County,
the final floor treatments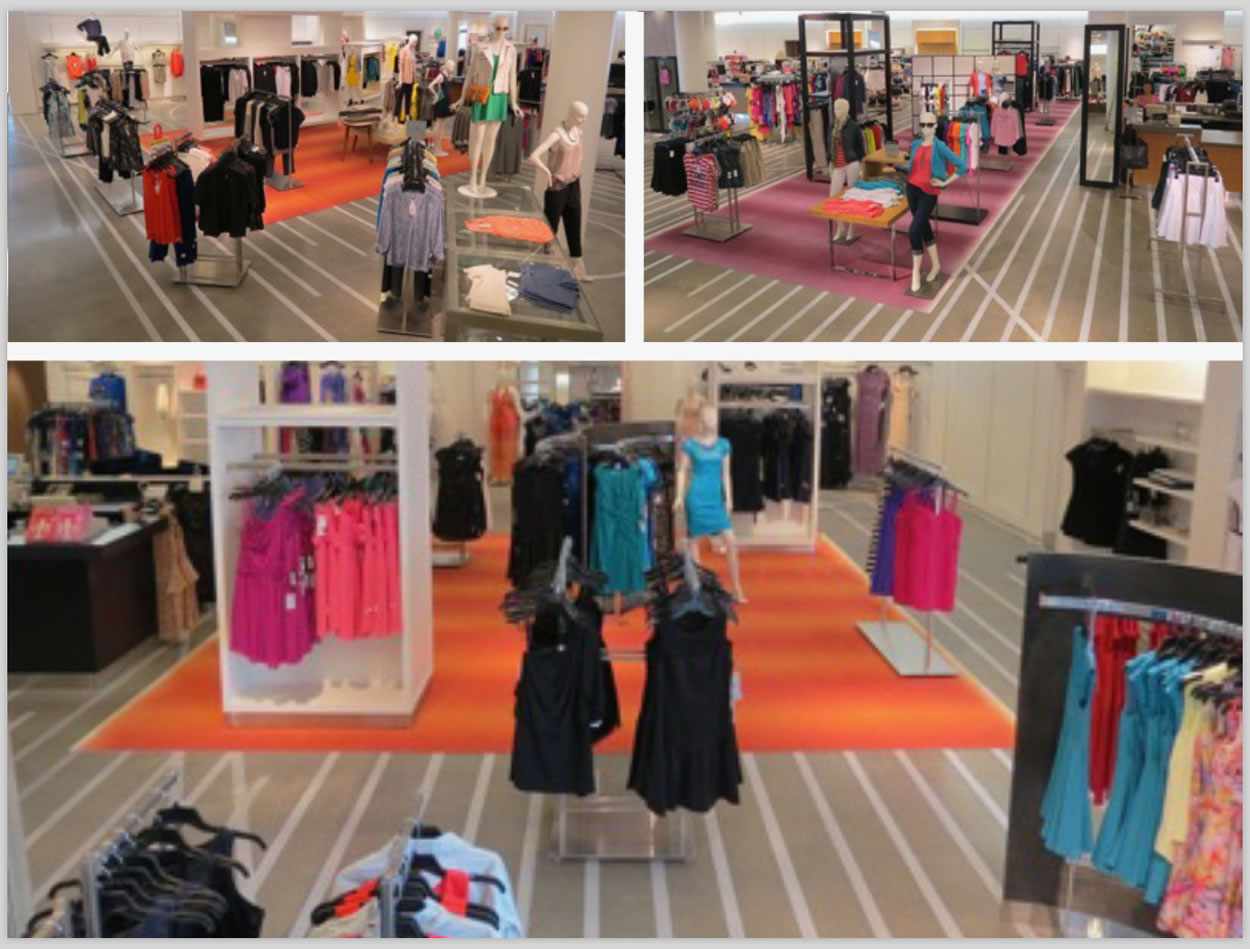 As a designer, I find that the work on converting spaces to more meaningful places, more often than not has to do with the very journey of what soul—the guest, the visitor, the customer journeyer–is supposed to be. What's in that place—where does it carry the journeyer?
Soul is, as I've noted, a ancient seed sound—a voicing—for sea,
and the point that would be lies in
the human journey — from life to death, the sea is the journey, and it is—while crossing—leading to a finishing point.
You get somew[here.]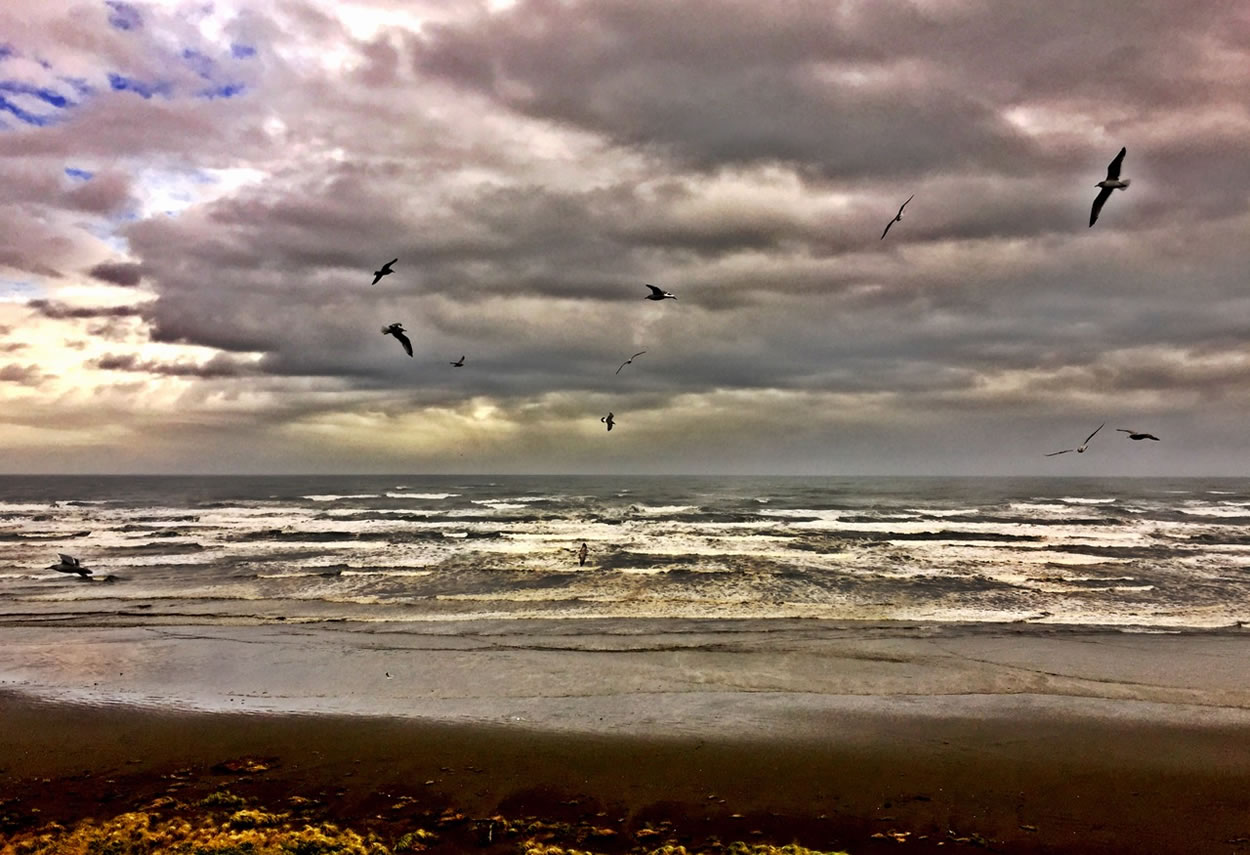 For many, watching the Sea
is an endlessly cycling and quieting meditation.
Lots to think about,
watching waves—about patterning, cyclicality, rhythm—and the impermanence of all things.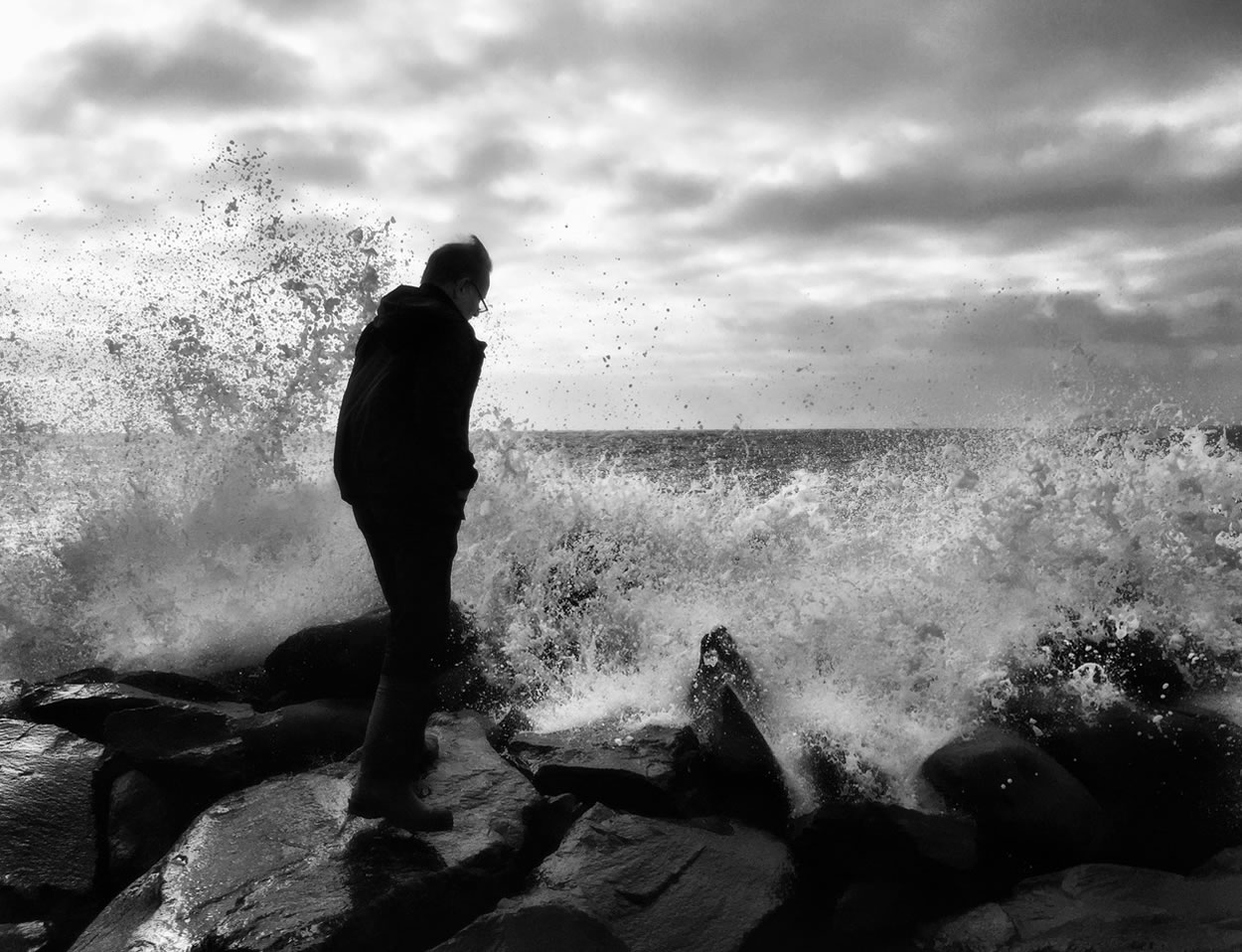 Scholarly etymologist Doug Harper suggests that, "A substantial entity believed to be that in each person which lives, feels, thinks and wills" [Century Dictionary], Old English sawol "spiritual and emotional part of a person, animate existence; life, living being," from Proto-Germanic *saiwalo (cognates: Old Saxon seola, Old Norse sala, Old Frisian sele, Middle Dutch siele, Dutch ziel, Old High German seula, German Seele, Gothic saiwala), of uncertain origin.
Sometimes said to mean originally "coming from or belonging to the sea," because that was supposed to be the stopping place of the soul before birth or after death [Barnhart]; if so, it would be from Proto-Germanic *saiwaz (see sea). Klein explains this as "from the lake," as a dwelling-place of souls in ancient northern Europe.
Invariably, what I've seen
is that a place that is made with,
or has soul, is one that is touched by human hands. There's some sensation of craft and care in it, there is human attention.
A house, a studio, a store or a garage
that has the marks of a collected
and perhaps curated human character is more soulful —
there is the detritus of humanity —
content that implies depth and meaning-fulness.
Therein lies thinking that builds out
the layering of storytelling, memory, magic and meaning.
Which comes to the open absence of something called space
to the creation of something fulfilling in the nature of place.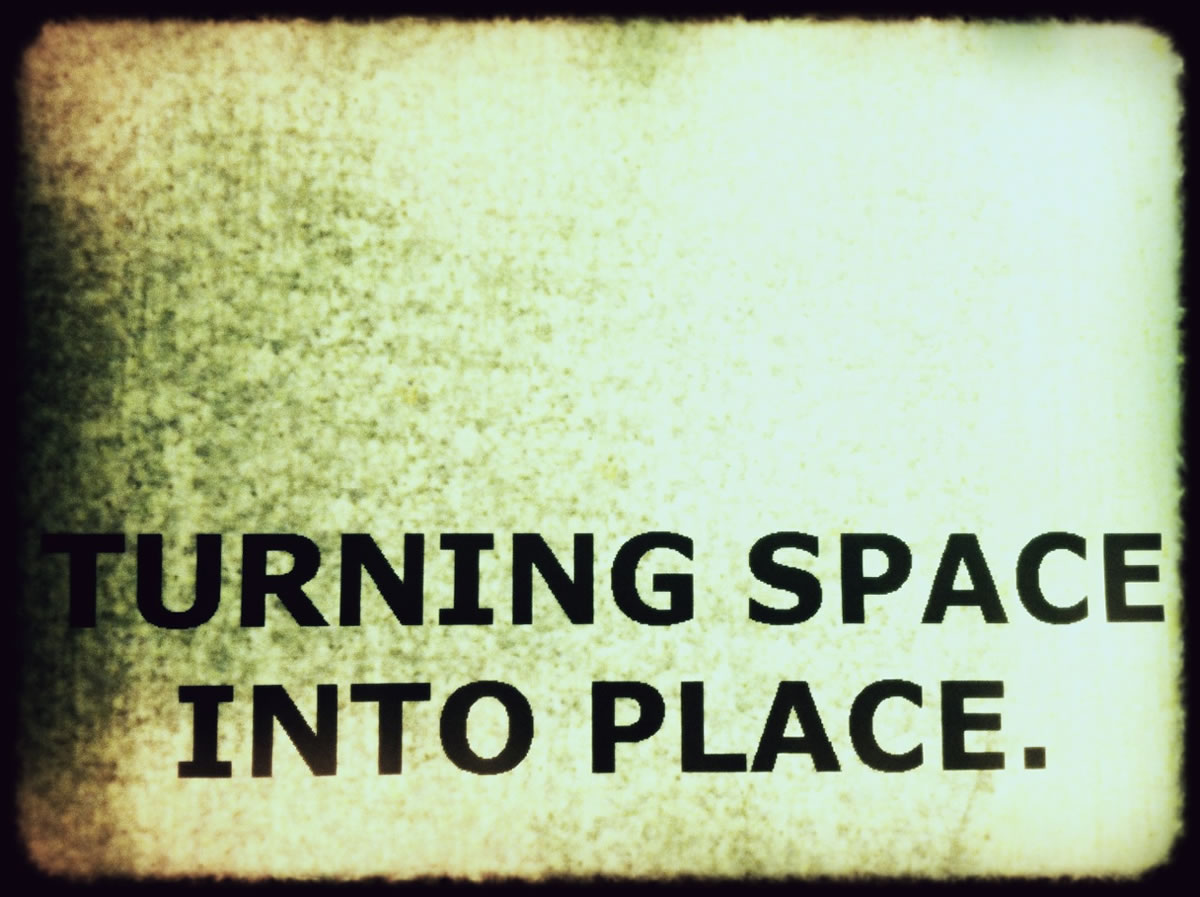 Still, the meaning of one's life journey and gathering could be the stuff of other's examinations of interests and discovering. Beauty sings different songs in the eye of the beheld — those that hold, gather and collect add their own patterning of being and feelingness.
Meaning is, literally, what you "mean."
In the stretch of intention, the reach becomes the tenet, the tendency towards principle—as the words are aligned, etymologically linked together.
What I think about meaning is
touch, holding, contact and the larger layerings of
sensationalism —
the exhilaration of the sensate.
Make a mark on a space and it becomes a story that you hold as a place.
A soulful palace has
love—love is belief, literally "being love."
And in this manner, something that is loved
adds a layering of soulfulness.
There is the implication of care
and
the certainty of commitment in placemaking
that defines a place that is aligned with
the soul of the participant and
the context of the experiencer.
And a powerful place—a soulful place—will be touch-worthy.
You walk in—there is a feel to the footfall.
There is a lean-in to
the wall that has a rhythmic clip—a touch.
Touch plays moments of contact in journey, yet is whole-feeling.
Your
wholeness
touches.
When I think of soul-full places, I can go from the
upper Galleries and reading rooms
of The New York Public Library.
It might be a legacy environment — perhaps
Alexander Carelton's rendering of the legacy brand Filson.
Or it could be the Lodge.
Or it could be The Museum.
The big store.
Or
Curtis Steiner's small one.
It is rare, and
it can't be "invented,"
it has to be tuned
[and loved]
by hand.
When you
get into a
place with soul,
it says something,
it
calls out:
You're looking for a place like this.
Soulful places.
Me too.
I like to make places like this.
One
of a group
of
libraries.
Places that feel deeper—and they ask you to come on, touch, and feel me.
Tim | SeattleWaterfront GIRVIN
…..
G I R V I N | EXPERIENTIALITY
HOLISTIC SENSUALITY IN BRANDED ENVIRONMENTS