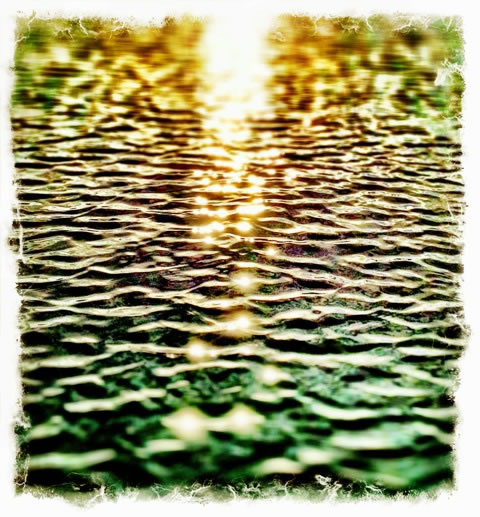 The Waves of Brand Story from the Light
When I walk into a place, I think about what I feel.
When I watch a person — in my room, my immediate space, I watch them wholly.
When I look at, read a story, I try to sense it, that telling, before I do anything else.
I listen big, and open — I try to hear the sounds, the inflections, around the sound.
I try not to evaluate it, but flow into it to sensually "see" what I can feel in that telling.
These days, it's all about that sensate holism.
And, in the end, it all comes back to that idea of feeling.
It's not the facts that matter in the end, it's the feeling of it.
I don't know that people really think and act on facts alone — it's good "facts" with concomitant feelings and emotionality to support the follow-through to decision-making. People think with their instinctive reaction to what feels right — not, solely, the grounding of numbers and facts, alone. Surely, there are divisions in humanity of thinkers and feelers — but intuition and holistic "feelingness" can hold sway over even the most linear of analysts.
Not that everyone is spending all their time slipping into the dreamtime of holistic experientiality [I coined that for the moment — a state (and degree) of experience character; I'm sure you've got another word for it. What is that?]
The point to enlarged and sensitive experiencers is that that holist sensuality is layered on a rippling of touches.
Think on this, as a retail designer.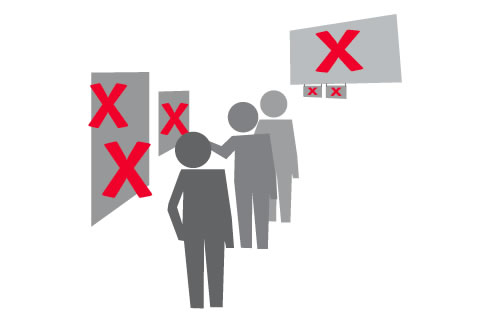 You're walking the street — a football field away, you see the shopfronts and the signing from afar. Getting closer, the building and its envelope supports a greater experience — textural character, materiality, sound, foot-track+touch character, greenness, air quality, light and reflectivity — all of these spill out to the storytelling and the sequential procession
and impressions of place.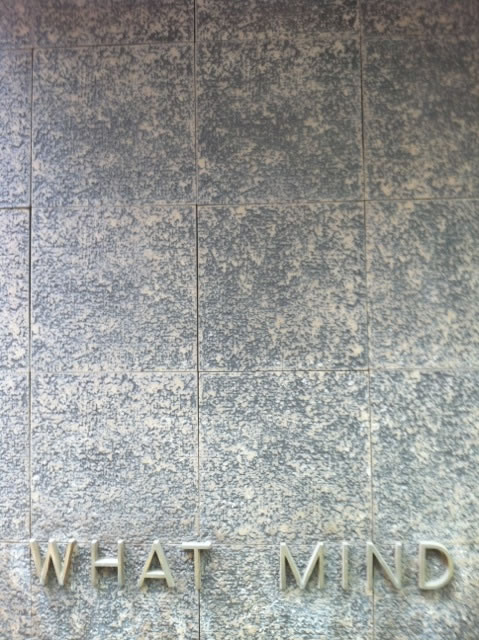 That perception is sequencing — and it flows out, and flows in — just like the movement,
flowing in, flowing out: ingress and egress. It's a rippling — like the energy that we flow, and move in, it's what we see — what you sense: vibrations and molecular movements, the fluttering of sound, the flickering fractions of light — shimmering, a glimmering reflections of movements. Light passes, as do we — through it, by it, and around it.
The point might be is thinking about your flow through the brands that you work on — how to make the layering of their stories act as a sequencing of ripples.
The wave is a telling — like the experiencer, it flows in, out, through and repeats.
People walk in, they connect and embrace with the sense and state of place, the recall that frequency of storytelling and this is shared, flowing onwards.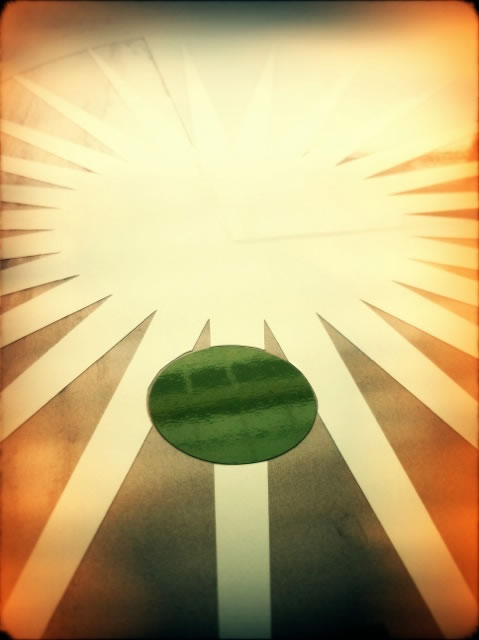 A ripple, like a wave — flows on and on.
But it starts with the first wrinkle in time,
rippling wider in the rings of grasping consciousness
in the spirit of the experiencer.
TIM | GIRVIN STUDIOS | NYC
….
YOU COULD FEEL BETTER
HOLISTIC WELLNESS & PLACE
THE STRATEGY OF CREATING
HEALTHY PLACES OF BEING
https://www.girvin.com/subsites/wellness
DESIGNING ENVIRONMENTS FOR HEALING + HEALTH:
PLACES | RETAIL | RESTAURANTS | SPAS | WELL CENTERS
wellness experience design, storytelling + brand = http://bit.ly/XIQ0vm