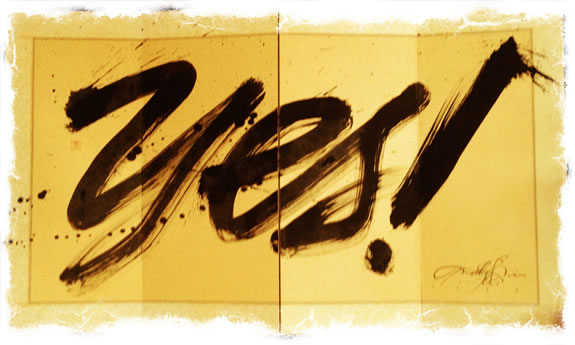 The journey of the answer.
Anytime you have an answer, there was a question before.
And any question is a quest —
it's a journey, from one place of comprehension,
the grip of knowing, to the pathway to
a step of insight.
And in that
in
sight,
you see in.
I ponder the answer "yes,"
and the query to the negative retort: "no."
My mother showed me a screen and asked, "what could you do with this?
Could you do something on this screen?
"Yes," my answer.
And drawn with a monster brush,
scribed above this paragraph —
about 5 feet long.
In my work with people,
it's interesting to note the yes
and
the no people.
And the yes
and no
brands.
This relates bilaterally to brands
that are people,
what I've noted in the past as "human brands" —
a proposition of an enterprise that is formed around a person;
and that of a more conventional branded commerce,
another form of enterprise,
where the brand is inherently circled with people that drive the brand,
as an offering to a community.
Human brands,
and coherent, commerce-centered enterprises.
They're different, but there are alignments,
since both of them have a living presence,
given their weaving and fabrications
around the character of serving humanity.
Every brand is human in a manner of thinking —
originated by a human and more often than not,
tends to offer to humankind.
Thinking of pathways, for humans and brands —
what path is "no" and what pathway is "yes"?
No is closed.
Yes is open.
To a path lain,
that's an answer.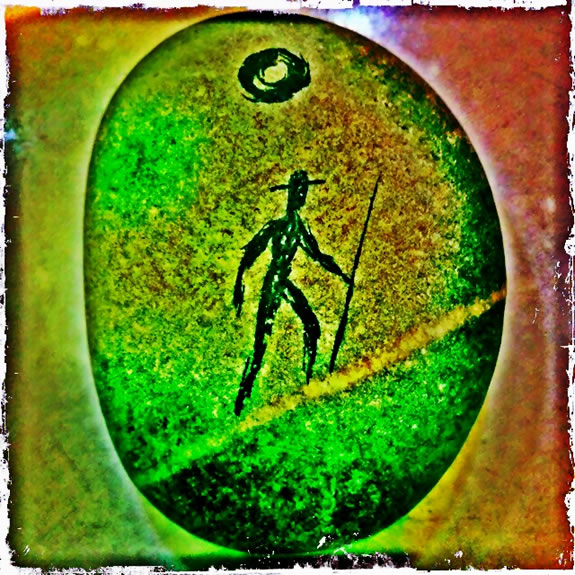 In my work with people, and brands that session of inquiry is a soulful one.
The point to the soulfulness of a brand, or a human soul is invariably about journey —
soul is derived from the ancient Old High German seula and the Proto Germanic saiwaz — word seeds of "sea."
And the sea, to journey,
is open.
Not no.
When you think about that — the yes, or no, and how that relates to
you, your work, it's an ideological challenge.
Yes would be a brand stance, an attitudinal condition of openness, while no would imply the contrary.
In journey, the journal of a day, the diurnal venture — it's an accounting.
Imagining: openness in that journey,
for you, who you are, where and what you work at,
and the offerings that your relay
to others in the commerce of engagement.
TIM | LA GIRVIN
…..
G I R V I N | FINDING WOWNESS
INNOVATION WORKSHOPS
BRANDQUEST®
CREATING STRATEGIES, PRODUCTS,
IDEAS FOR CHANGE.
http://bit.ly/vfzyEU