Everything smells.
Every thing — scents.
There are layers to scent in experience. It's all about what you remember, what you hold — what scene, seen? What there was, in experience, that lent you to some level of exposure. That recalls — that calls, you back home to that moment in experience.
I've been walking around the edge of scent since I was a teenager (surely younger than that…) — loving the scent of things, yet savoring fragrances that can be purchased. But the notion of scent, in memory, is more mnemonic to experience. There are memories for me of buying fragrances, savoring them and finally outgrowing them — like Tabac, Old Spice, East Indies, others that trailed off the plateau of relevance and might've become, like I'd discovered on the shelf in my brother's apartment, UlaanBataar, Mongolia, the scent then worn of my youngest sibliing: Xeryus Givenchy.
Sun | Wind | Fire | Mist | Rain | Moon — there's something to a kind of formula, an equation, that speaks to these lines, these images — that they evocations of moments that are scented. What attention, to scent, is noted in wakefulness? These images, recall — a moment in scent: I gather these photographs, each — a contemplation of scent in time, recalled.
cityscent | nyc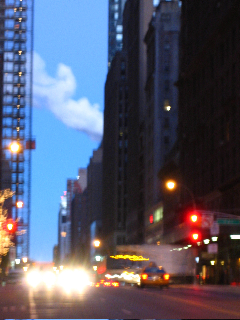 templerainscent | tokyo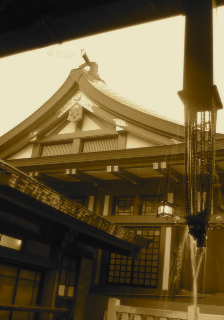 humanscent | chelsea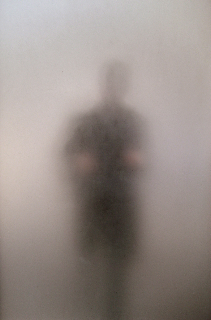 templescent | bangkok (matthieu ricard)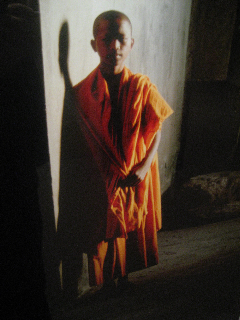 incenscent | san juan islands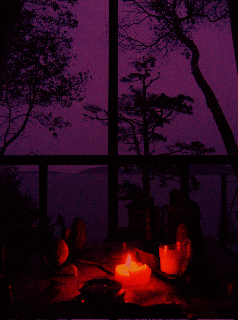 mysteriscent | istanbul topkapi sarayi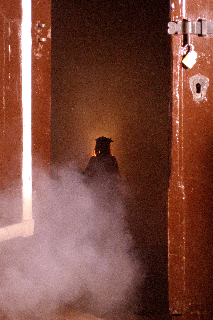 caldronscent | st. louis missouri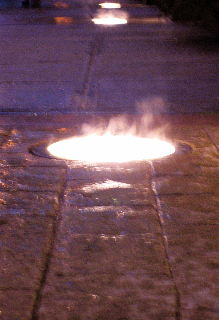 offeringscent | pike market (dawn clark)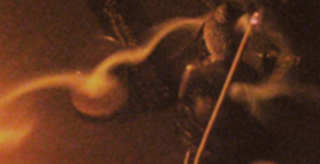 oilscent | lhasa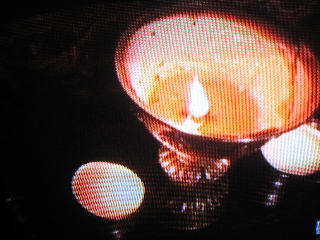 heavenscent | decatur island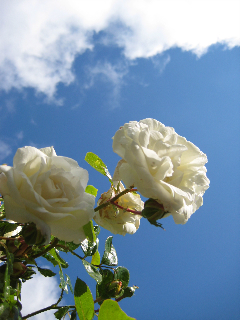 nightscent | cour d'alene (dawn clark)




canefieldscent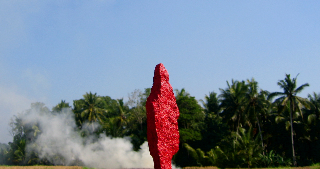 forestfirescent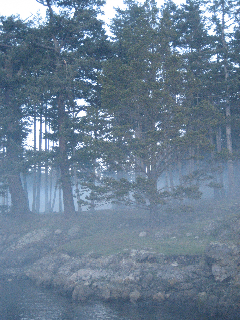 ancienscent | bosphoros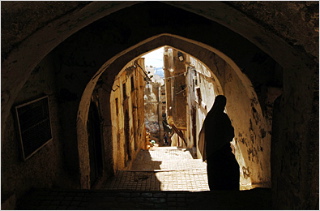 sacralscent | java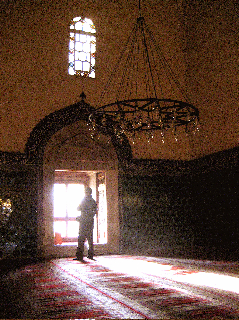 grassyscent | toyota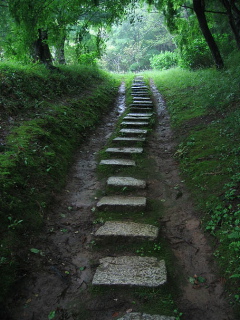 snowscent | aspen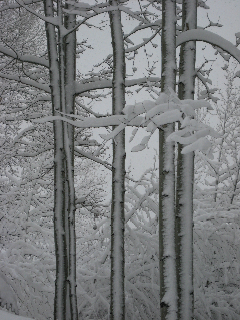 Everything has a scent. Every scent, a recollection.
I can recall this, these urban, and rural, exhalations:
• the fragrance of snow — or rain — coming
• the scent of saffron, Bali — morning
• the oceanic sea mist, redwoods forests, beneath the canopies
• the scent of wax on corked floors
• the morning mist, cast over the scent of cowfields, manure-strewn
• the dense and clinging fragrance of butter lamps and incense in Bhutanese monasteries
• the smell of hot tarred creosote country roads
• the racing fired smoke of dozens of acres of farmland, burning
• the cold fragrance of an ancient cave
• the deep dusted scent of the interior caldera of Haleakala
• crushed grass, the bailer hot in the sun
• the galvanized roof, baking — dust moving beneath the rafters of the interior
• hot sand, sage curing in the heat of the Palouse winds
• grapes burgeoning, turning in the sun, leaves curling
• the smell of bamboo in winter, high in the hills of Japan
• chestnuts in Tokyo, grilling
When you read that, these phrases, you hold that — there's either a recalling, a culling, back to the memory of things that instantly bring you somewhere. You've been there, or you've not. But the recollection can be fast, held in the net of the mind.
So in thinking about, contemplating the spirit of fragrance, I envisage scent as an immanent, live form — scent creates visioning. Scent speaks memory — scent lives. Scent has a story — it reaches to, and from, the heart.
But that idea of a smell being a containment for memory extends to the commercial space. Every scent, everything made and designed, currently extant on the market, is about a reach back to the memory of alignments of a certain balancing mixure of infusions. That might be something that leans to the character of something earthy, like the cave, known in the recollections above. Or hay. Grass. Burning — the molecular transmigration. Scent, the mystery of it, is about that, transmigration of form — from one thing, one form of connection, to another.
What I find in myself, is that idea of touching something, exploring an object, something sensate in connection to me, my experience — coming in contact with something; and then the translation of that to another form — is always a kind of mystical migration from touch, to scent, to nose, to mind. Holding something, becoming something else, it's not only illusory, but transitory — it's magical. Something becomes smoke, in transition from the object solidly known, the scent inhaled — wafting to the front of the mind.
My friend, Karen Dubin — she's the founder — the co-foundress (Karen Adams) — of Sniffapalooza. It's a site http://sniffapalooza.com/ that magnetizes lovers of scent — and it brings them to something of a community of all those that are bewitched by, are advocates and evangelists of fragrance.
Powerful, beautiful. Wonderful.
To her gatherings of the classical ranges of scent and sensuality — she, and the oenophiliacs, live here: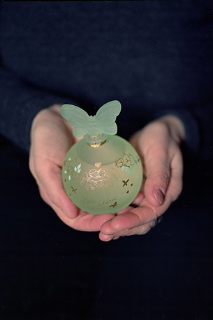 A limited-edition, hand-painted vial of Petite Chérie
perfume by Annick Goutal
Erika Larsen / Redux for TIME
Jeninne Lee-St.John
http://www.time.com/time/magazine/article/0,9171,1720096,00.html#
Eva Pasco, who loosely based her novel Underlying Notes on her fragrance addiction, has boxes and trunks and specially made cabinets all over her house for her perfume collection. She calls herself a "fragrance floozy," but she's no eccentric kook. At least half a million people like her subscribe to blogs like Sniffapalooza and Now Smell This, virtual clubhouses for those who love perfumes, particularly hard-to-find niche brands.
These consumers are the bright spot in the $2.9 billion high-end-fragrance industry, whose sales declined slightly in 2007. Niche perfumes were only 9% of that market, but their sales have risen 60% since 2005, says Karen Grant of market-research firm NPD–especially striking since most niche brands start at about $100 for 1.7 oz. (50 ml) while the average cost of a scent that size is $31, according to Euromonitor.
Now everyone is trying to nose in on this growing market. Sniffapalooza hosts a yearly event in New York City that gives members access to perfumers at European houses like the 250-year-old Creed and to retailers like niche specialist Aedes de Venustas. Recently the group met with Chanel for a lesson in the art and origin of its iconic perfumes and even got an exclusive sneak sniff of its new scent Sycomore, which launched two days later.
One of the 60 attendees, Christopher Voigt, is a freelance copywriter whose blog Vetivresse explores his twin passions for wine and fragrance–which both stimulate multiple senses. "It's not superficial. It's a link to your mood," Voigt says of selecting scents when dressing. "Am I going to be the nerd today? Or am I going to be the macho catch?"
This personal relationship with perfumes, which smell different on different people and at different times of day, distinguishes scentophiles, like oenophiles, from other collectors. Says March Dodge, an editor of the blog Perfume Posse, which had 50,000 unique visitors in January: "I like shoes, but shoes are boring."
And she lives here:
The Six Scents of Karen Dubin
The perfume industry's capital is Paris, but you can find its heart online at sniffapalooza.com. Since 2004, founder Karen Dubin and manager Karen Adams have led some 500,000 fragrance lovers in exploring the compositional notes and emotional impact of perfume. Dubin, who owns too many scents to count, highlights the six she can't live without:
1) MITSOUKO By Guerlain; recalls Yves Saint Laurent Opium Key notes: Floral, oakmoss, peach Dubin: "A scent for a woman, not a young girl. Complex and mysterious. A true chypre. Makes men go weak in the knees."
2) BOIS DE PARADIS By Parfums DelRae; recalls Ralph Lauren Hot Key notes: Bergamot, French rose, cinnamon, blackberry, wood, amber Dubin: "Genius" of a fragrance that "captures the smell, the glow, of candlelight on skin."
3) AMBRE SULTAN By Serge Lutens; recalls Stella McCartney Stella Key notes: Oregano, bay leaf, coriander, myrtle, angelica root, sandalwood, patchouli Dubin: "I feel exotic, anointed with precious golden oils."
4) NEW HAARLEM By Bond No. 9; recalls Thierry Mugler Angel Key notes: Coffee, patchouli, vanilla, cedar, lavender, bergamot Dubin: "A true genderless fragrance" that is "comforting, with a dangerous, tangy bite."
5) POIVRE PIQUANT By L'Artisan Parfumeur; recalls Bulgari Thé Blanc Key notes: White pepper, honey, black licorice, milk Dubin: "My all-purpose go-to scent when I am experiencing fragrance confusion."
6) AIMEZ-MOI By Caron; recalls Lolita Lempicka Key notes: Anise, clove, violet leaf, tonka bean, heliotrope, musk, amber Dubin: "I imagine myself in Venice, dancing at a masked ball with a handsome stranger."
What about me, to scent? For 20 years or more — Guerlain's Vetiver. Then over the last several years, an admixture of Creed's Vetiver, tinted with Guerlain, sometimes tinged with real oil from India, the quintessential vetiver oiled infusion, as well as L'Artisan's Vetiver. I like the dirt of the scent, the rooted musk of it, the dark sweetness, tobacco, moss and leather, lingering beneath.
What's your scent?
tsg