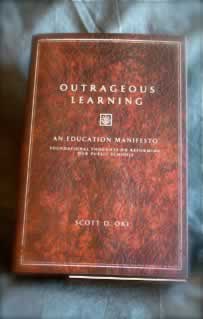 Scott Oki reaches to his roots in newly founding concepts of how learning benefits the advancement of our culture.
My connection with Scott Oki is long running. And in every aspect of my relationship with him, it's been a journey in learning.
From him, I've learned about perseverance, about passion, about commitment and about the ineffable power of continuous giving and the profound sense of curiosity, exploration and a love of living fully.
Speaking of the outrageous, in the tenor of his current book offering, you might call him just that — he's an outrageously talented human being. But his talent comes from a relentless drive to contribute, in any aspect of his life. According to writer, William Nakayama, "by the time Scott D. Oki retired as Microsoft's senior vice-president of sales and marketing at the age of 43 he had spent a decade building a struggling startup into the world's leading software company. That effort took all the hard-driving ambition, leadership ability and knack for pinching pennies while pursuing perfection.
Within two years of being hired in 1982 Oki single-handedly conceived, started and built Microsoft's international operations into a unit that was more profitable than its U.S. parent. By 1986 Bill Gates asked Oki to apply his relentless pursuit of efficiency to save the company from disaster at home. As the new vice president of sales Oki quickly restructured Microsoft, firing and laying off nearly half the existing sales and marketing force. Within five years the company's revenues rose from $100 million to $1 billion while gross profit margins grew from 63% to over 80%, raising the U.S. parent's pre-tax profits to 30%."
But the thinking was truly more profound, the effects of his leadership, were even more stellar — "Oki's other key contribution to Microsoft's ultimate global dominance was convincing Gates and the board of directors to center product development and marketing efforts around the graphic interface of Windows instead of text-based OS/2. By the time he retired in 1992 Oki was overseeing 3,000 employees."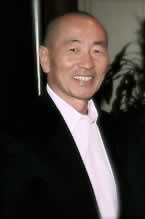 But in all my work with Scott, over the course of the last couple of decades, it was his energetic humility and honesty that I found the most compelling. There is some serenity there, soul fullness — as a person, and in his leadership — that is reassuringly supportive, yet distinctively assertive — making things happen — that belies his calming demeanor.
He moves. And it's a beautiful thing to watch.
He choses battles — and stays in — working hard on the advancement of his dream. Working with him, over the years, I've seen that again and again.
We partnered in the early stage brand development for Visio, along with Ted Johnson and Jeremy Jaech, to build the opening prototypes that ultimately leveraged the sale of that software to Microsoft.
We did that working together on United Way. And along with Jeff Brotman, created the concept of the community safety net.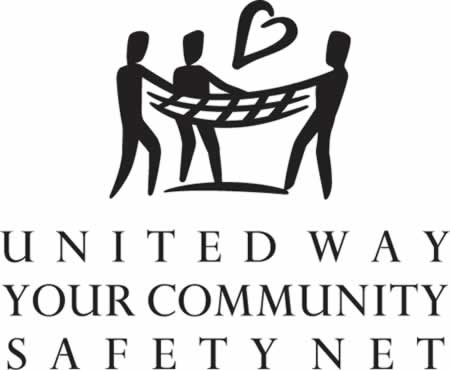 This icon lasted for nearly a decade as a complement to support the conceptual and positioning direction for one of the largest and most successful United Way chapters in the world.
Some time back, in 2008, he'd asked me about helping him ponder the development of a new book — an aggressive commentary on learning. And what we explored was the idea of how to think about this as a holistic concept, something coordinated distinctly to his vision — and the expansive nature of the planning to get this commentary out into the stream.
Oki's "Outrageous Learning, An Educational Manifesto", begins with these sentiments, the focused directive to an emerging challenge that has enormous implications: "It is no secret that K-12 public education in the United States is in crisis. Schools are plagued by poor student achievement, low graduation rates, entrenched unions, demoralized teachers and disaffected parents, when by rights U.S. schools should be the finest in the world. The troubles of the nation's schools have caught the attention of software innovator and philanthropist Scott Oki. In this thought provoking new book, Oki describes the ills facing public schools and coolly applies the same frank, no-nonsense analysis that made him one of the most successful top executives at Microsoft and a recognized leader in the technology world."
In his theory about solutions, "Oki presents eleven "planks," foundational ideas which offer a positive vision for bringing constructive change to public education."
Again, to my earlier position on the clarity of Oki's leadership style, he avoids the "insider jargon and heavy academic prose common to books on public education. He uses plain language to present his ideas in an accessible conversational style. Oki's fresh, forward-looking approach will have instant appeal to anyone interested in improving the education and life opportunities of our nation's school children."
We took these principles to heart, in managing the marketing visualizations of his work, his vision and persona in enterprise.
Honest, simple, direct, spare.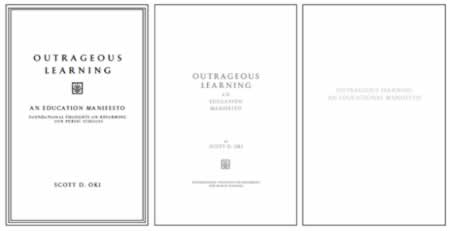 Oki's personal vision directed the design approach to be classical — our cover treatment scanned the sleeve of a rare book, leather-bound, from the 16th century found in the Girvin rare book collection — and personally selected by him.
The pages have been specially tinted, to evoke the character of a book well worn in reading. The typographic titling utilizes a customized font created by our teams based on 1st century Roman stonecutting, considered the exemplar of letter form elegance and discipline.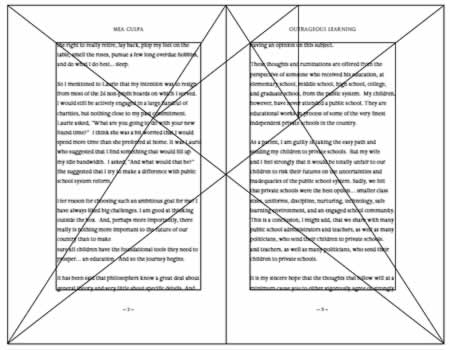 Even the formatting of the book is based on classical principles of pagination, a geometry derived from the Golden Mean. The ancient principles of design, in order, were discovered nearly a century ago by Jan Tschichold, a legend of 20th century design.
The real foundation of the book's premise is change, transforming the character of how we value our children, their education and the leadership and mentoring we can offer — all of us — in completely rethinking how we teach, and offer learning, to the advancement of our civilization.
An outrageous sentiment, if there ever was…
tsg
….
E x p l o r i n g   f i r e b r a n d s:    
https://www.girvin.com/blog/the-oed-brandish-brand-as-fire
Twitter:http://twitter.com/tgirvin
References: 
http://www.goldsea.com/Personalities/Rats/oki.html
http://www.seattlepi.com/business/124268_oki30.html
Site in development: 
http://www.outrageouslearning.org/
Another passion: 
http://www.okigolf.com/