7 / 11 / 07
1 | 1000 of a second
Slow emotion.
Lincoln Center | NYC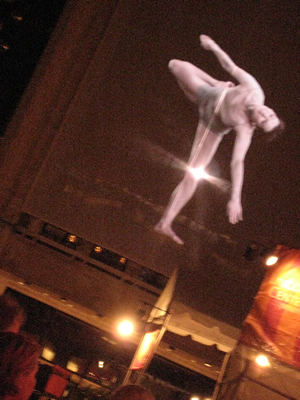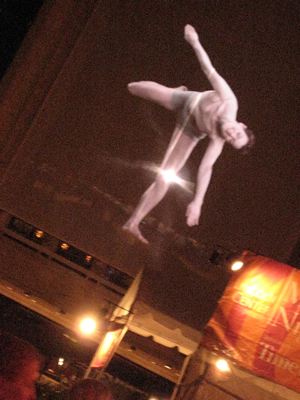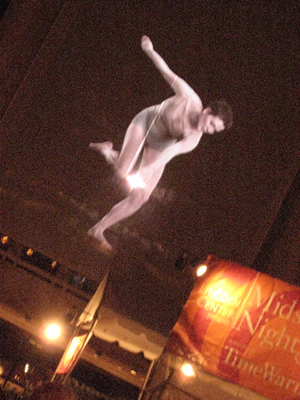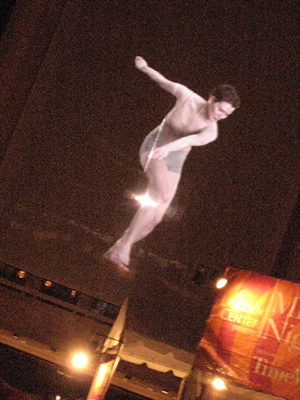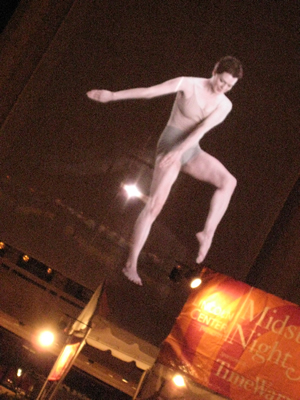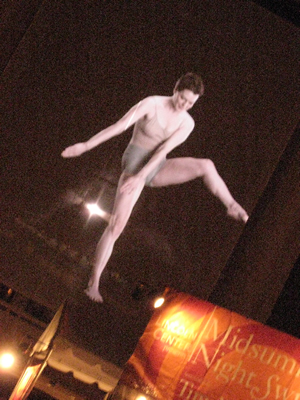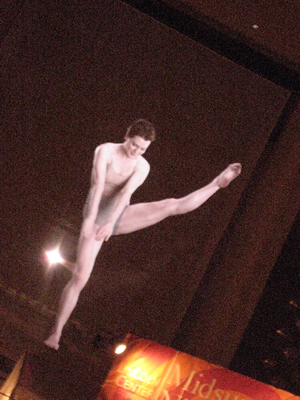 The scrim from beneath.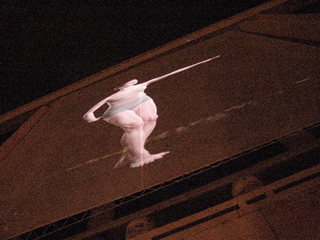 I was in Lincoln Square, the other night, upper west side, NYC — and I saw the recent installation by David Michalek. This slow motion photographic dissection of the movement of dancers was something that I'd thought about, contemplated the visuals of, and almost didn't go up there, given my schedule and the later evening start up for the exposition.
I'm glad that I went, for a couple of reasons — one, that in the slowest movement of time, the character of seeing a human gesture slowed down to this micro setting of interpretations was startlingly emotional. There's something incredibly powerful about watching something that doesn't appear to be moving to be, suddenly, moving. It's like a trick of the eye — and seeing, then, those movements in the slowest meter of interpretations is truly beautiful. And we are looking for that, right? We are looking for beauty.
Projected on giant multistory scrims, hanging on the southern plaza, its scale is visually striking — you can't take your eyes from it…Has it stopped? Or is it just starting? Really, it's only in the patience of the movement, that you see that — it's moving. And in this microcosmic analysis, there's a far greater sense of grace in expression, than in real time. The work has been created by David Michalek, slow motion portraits of more than 40 extraordinary dancers. In the hour that I was there, I saw two.
Here's a sense of it…
—-
Tim Girvin
Principal
GIRVIN
https://www.girvin.com
p. 206.674.7900 [direct]
c. 206.890.0621
f. 206.674.7909
Exploring creative integrations:
http://www.tim.girvin.com/
Strategy | Story | Name | Message | Identity | Environment | Print | Packaging | Interactive