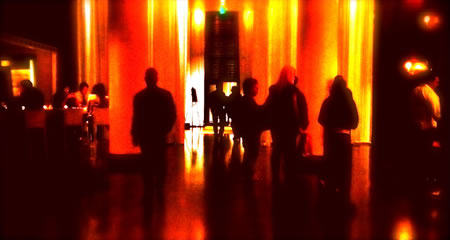 Girvin | Delano, Miami Beach, Fl.
A meditation on the concepts of speed and pace — in the relationship with anyone, anywhere, anyplace.
Do you find yourself hurrying past the conversation that you're having? Are you looking ahead, in passage against where you are now? Are things simply not fast enough?
I wonder about that:
Slow: Down.
Speed: Up.
There's a postulate about the links between speeding (and) up. And the notion of slowing (and) down. There's a point that neither of these might be relevant — speed, or slowness. But the real point of consideration might be: attention. How simple, the message? How resonant, the message? To the tendon of connectivity — really, how attuned and attentive are you?
Don't ask, or presume, that I think that I know about attention, being attentive, or the nature of focus — it's a craft; and I'm certain I'll be reflecting on it for the rest of my life. But I do react, observe, notate and contemplate the concept of attention. And write about it.
I got this note from Harvard the other day — their business offering; every day: a management positioning.
Actually, their social strategy is well layered, crossing categories and building on the multiplicity and indices of content that they guard and preserve (and distribute, for pay). Studying these variants, I realized the strange futility of arriving at any composite of thinking about how to relate to people — one, to selling and communicating ideas, two — audience communications (the brand space suggests links to connecting with people using the simplistic language that they, specifically, will understand.) Fast. Simple. "Don't waste my time." What we're finding, as a new sidebar to attention and speed is the layering and sequencing of content in a manner that allows for levels of access.
DECEMBER 2010
2 Ways to Effectively Speak
with Your Customers
Successfully communicating with customers is the foundation for all sales. Here are two tactics that will increase the likelihood that your customers hear what you have to say:
Understand their language. Too many companies use a one-size-fits-all sales pitch. The reality is that your customers speak a unique language informed by their life experiences. Tailor your approach and your language for each customer.
Focus on them, not you. It's tempting when trying to make a sale to talk about "my company, my product's benefits, my product's features." Instead, turn the spotlight on your customers. Talk about their problems, their values, and their purchasing plans.

The notion that companies must go above and beyond in their customer service activities is so entrenched that managers rarely examine it. But a study of more than 75,000 people interacting with contact center representatives or using self-service channels found that over-the-top efforts make little difference: All customers really want is a simple, quick solution to their problem.