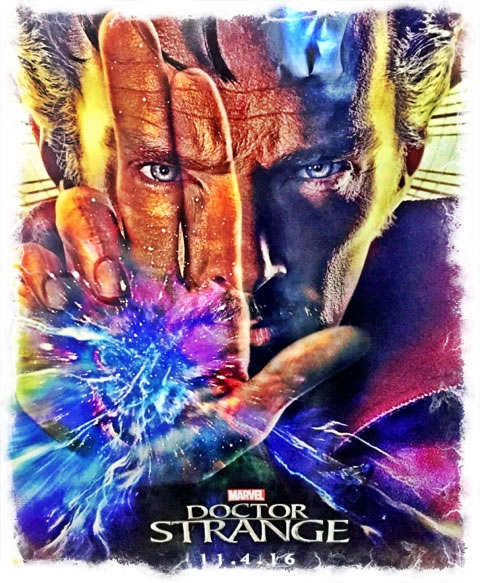 MARVEL STUDIOS
Magical design, mystical gestures, emblems and logos for Benedict Cumberbatch's Doctor Strange
While I'd referenced my earlier history with a blog on DocSavage, there was a mirroring in another of my youthful vigil for the mystically adventuresome [and the forbidden — whose parents would actually endorse the collection, study and review of comic books and graphic novels?]
Well?
And I remember trying to convince my father, Dr. George W. Girvin,
a Vascular Surgeon,
about how realistically compelling and positively-storied was this reference of Dr. Strange [1960s] — once a narcissistic egomaniac, whose self-confidence was shattered in a practice-destroying automobile accident that cast him headlong into a magical and mystical abyss —
from Surgeon to Sorcerer.
Dad wasn't impressed, but it was kindling for my imaginings. I'd walked Dad's working world, the long and dismal hallways of the "on-call" status and rounds with patients.
I walked with him.
I watched with him.
I waited for him.
Whoa, these people were sick.
The idea of a magical intervention was far more exciting than scalpels slicing into — and away — dismay.
The launch of Dr. Strange, cover art
Dr. Strange Master of Black Magic!
in Strange Tales
#110 (July 1963),
the character's first appearance.
Art by Steve Ditko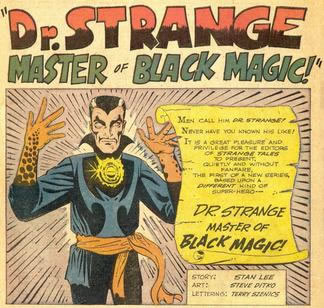 Some know the story of Dr. Stephen Vincent Strange — his egotism and self-absorption, which — as the story goes — led to a failed observation and a life-changing and disabling accident.
That led to the quest for meaning —
and the ancient one.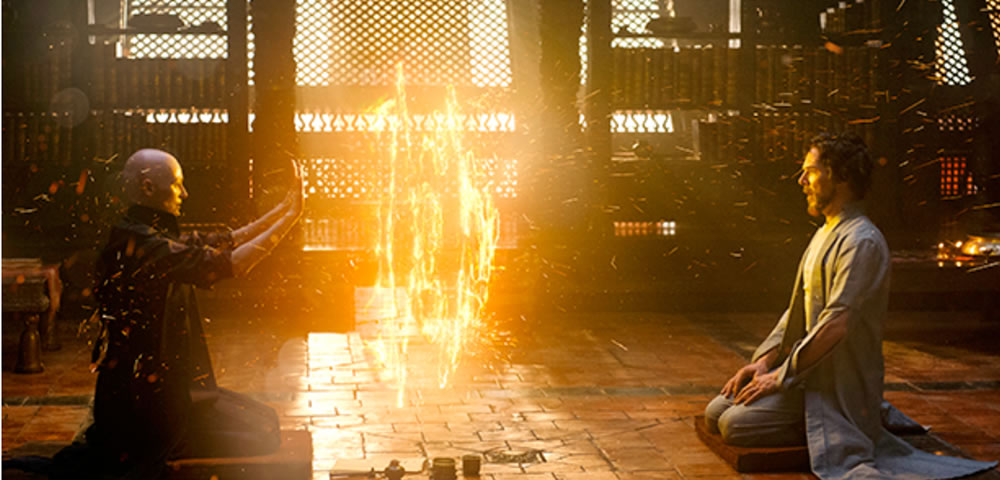 MARVEL STUDIOS
All the parts of this mystical story were right up my alley. That ultimately [along with plenty of other events and experiences] led to travels and explorations in Tibet, India, the Himalaya, Bhutan, Java, Kyoto and an array of other mystical places.
I went. I followed.
Young: I believed.
Now: I practice.
The perennially award-winning
Alex Ross — and his cover art / Dr. Strange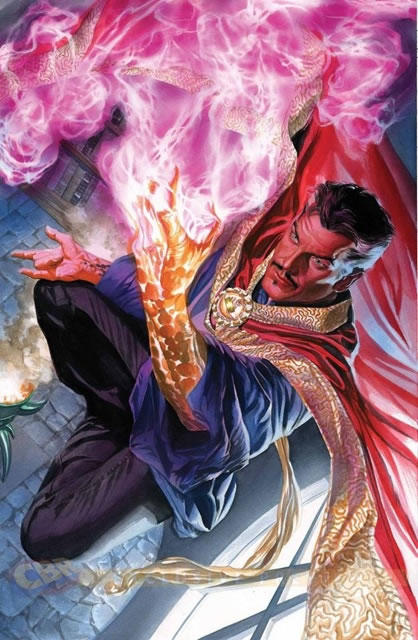 ALEX ROSS ART
As I've noted in other, earlier blogs, I see design as inherently aligned to the premise of the magic and the mystical. Design, as a signatory, is a transformative symbology — it carries the viewer from one realm of understanding, translated to other planes of awareness.
As a calligrapher, the motions of drawing enlivened and
hand-crafted letterforms bespeak mudra
of gestured signals.
Calligraphy is energy.
Drawing letterforms brings forth that mysticism.
The most powerful design is shape and psychically shifting.
See it, read it — it pushes ideas and consciousness to
new spins of reality.
As written:
Design as magic.
Design as talisman-maker.
Design as sigil and symbol.
I was thinking about the word: strange, and as expert etymological explorer Phil Harper extolls, it is "from elsewhere, foreign, unknown and unfamiliar," all words that reach to the heart of my own journey as a designer, philosophizing intent and direction,
to alternative realms of being.
Still, Marvel Studios positioning lends itself to a more straightforward rendering of "strangeness" in terms of
the identity for the film,
releasing early November 2016.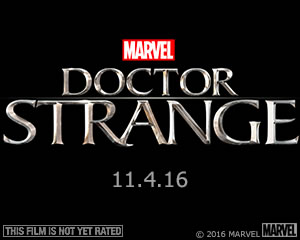 MARVEL STUDIOS
The key art imagery evokes that layering of magic —
appropriate given the supreme sorcery of Dr. Strange.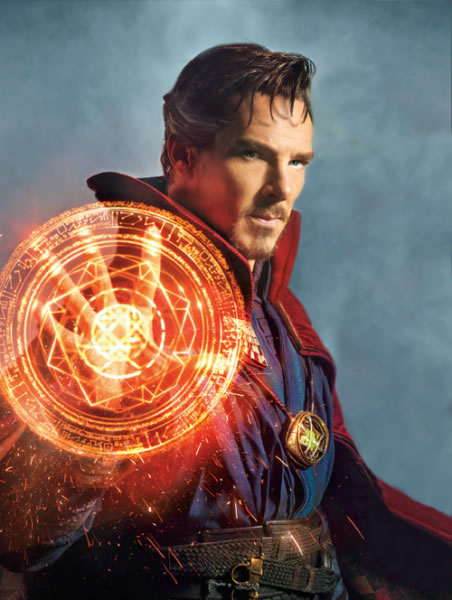 MARVEL STUDIOS
Shown here with a cinematic interpretation of one of the greatest sigils uncovered by Dr. John Dee and his angelic / demonic interpreters.
Still, what might be seen as mumbo-jumbo by some, shined beneath as mathematical puzzlements and conundrums.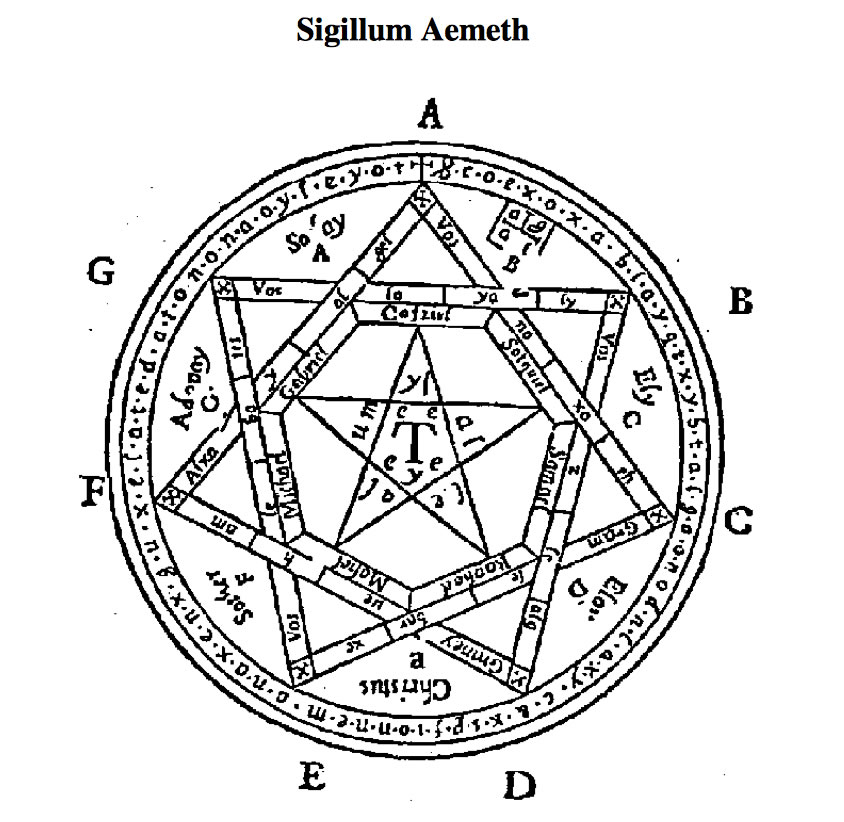 I spent some time meditating on a set of renderings as to how I might play with the titling of the film, hand-drawn with brushes, felt and 19th century pen tools.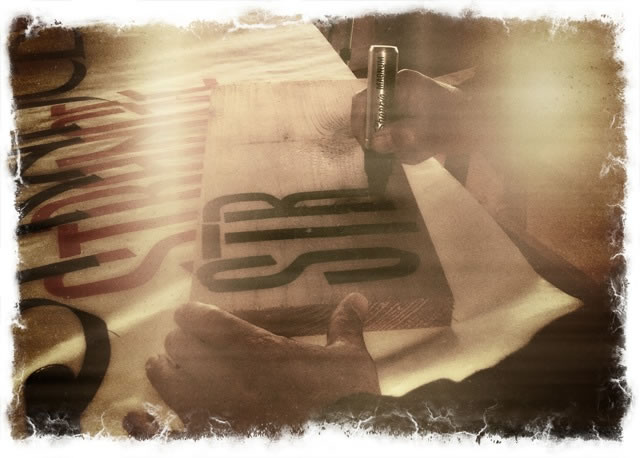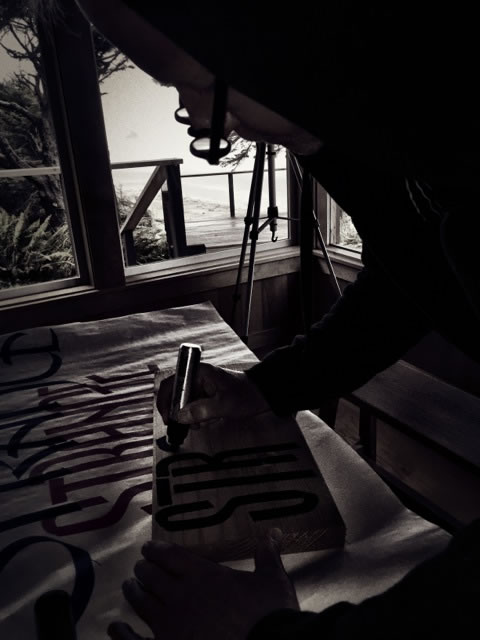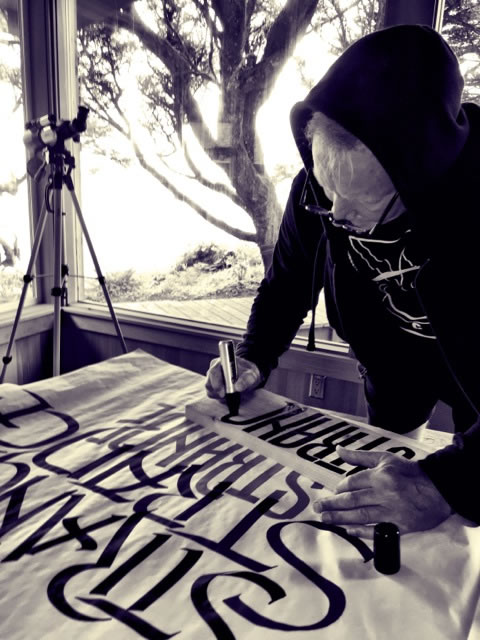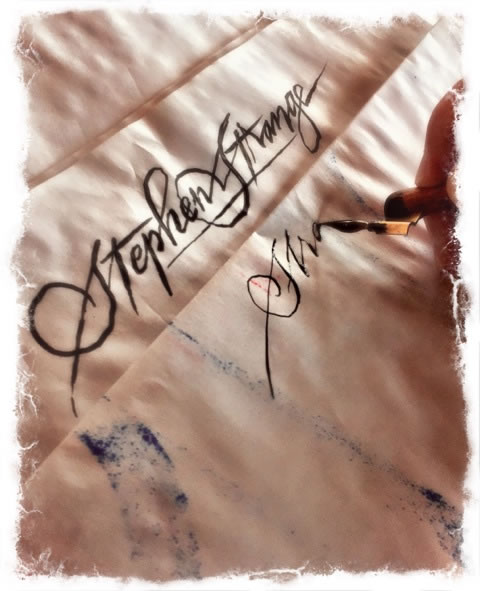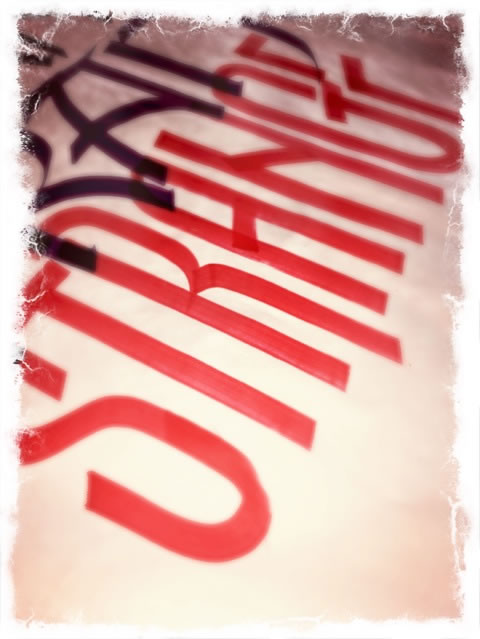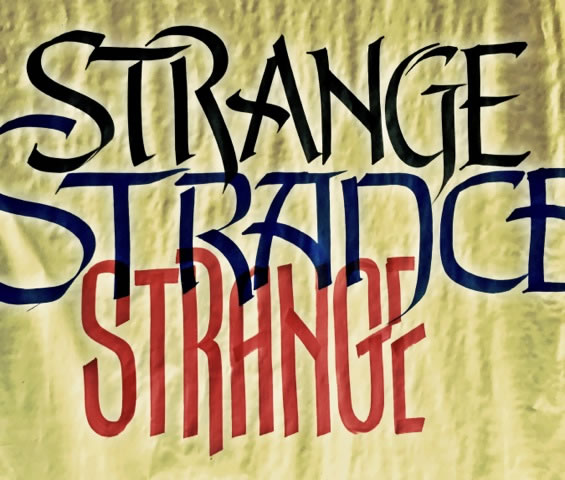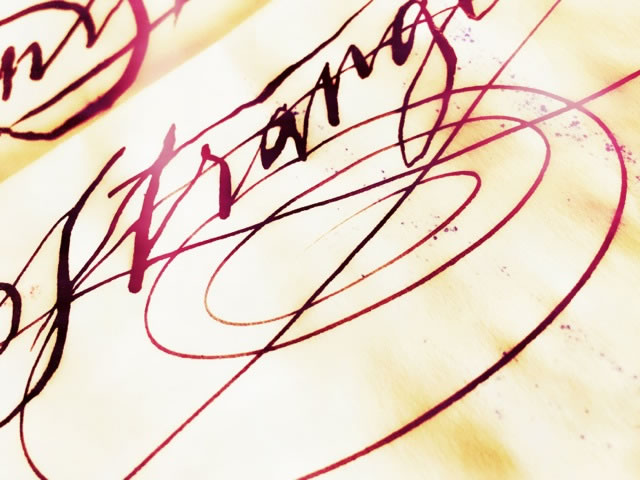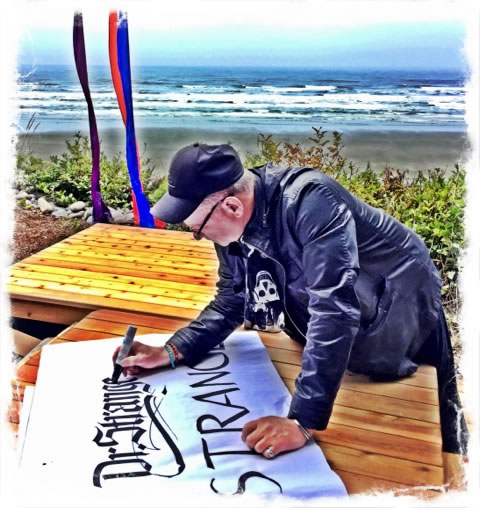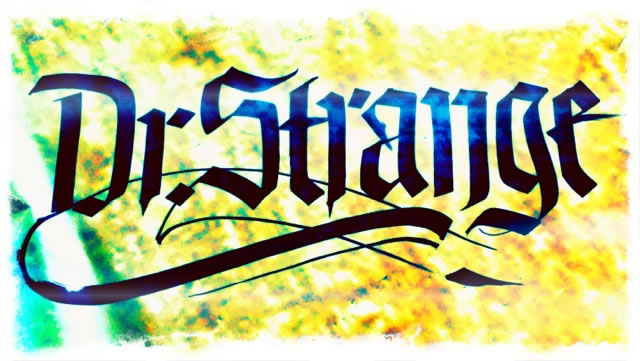 Photography, most of the above: Dawn Clark
These, of course, are only studies and meditations, nothing more.
But in any study — I walk that road from which I came:
By hand and meditation, draw out the power of
the thing and its story.
And make it shine.
Tim | NYCGIRVIN
THEATRICAL BRANDING + ENTERTAINMENT
IMAGINATION: AND THE TOOLS TO MAKE IT HAPPEN
http://goo.gl/hrviUW
Girvin Movie Brands at ScreamOnline: http://goo.gl/GUr4VW
B R A N D M Y S T I C I S M
Deep Journeys to Team & Enterprise
D i s c o v e r y: http://goo.gl/DNfwS9