Okay, so I've got to open the Microsoft launch notations with a link to:
P O P U L A R Mechanics.
Might be interesting to explore the concept of Surfaces | Project Milan, Microsoft's recent pronouncement. And you can find good content there.
But what I wonder about, is the fact that Jeff Han,
the lone researcher and interactive designer of touch interface, Perceptive Pixel, offered his opening presentation at TED on this "concept", in 2006. Bill goes to the big D and has to have something. Steve Jobs goes with the iPhone.So, I'm wondering: How did Microsoft come up with something so reminiscent of the work of Han, revealed two years ago, presented at TED | 2006 — and formalized in 2007, as shown below? At least there are some strings to acknowledging his connection to the concept of a multi-person touch screen — especially with these capacities…Makes me wonder.
You can see the overview, my amazements, at Girvin d.log – Jeff Han @ TED, I had a chance to connect — briefly — with Jeff at TED. Genuine. Solid energy. Sweet person.
What might be interesting about exploring that is the concept of what I do with my hands, and what that might do with a screen like that. I did that with Steve Jobs and the mouse — 1982. Here, too, perhaps.?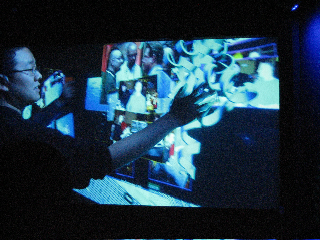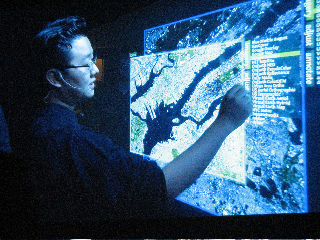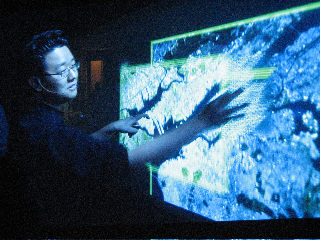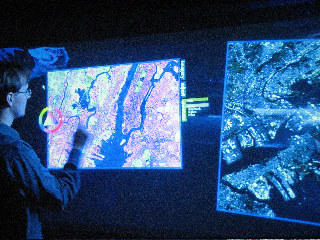 —
T Girvin seattle/ny