THE MYSTICISM OF CALLIGRAPHY — DESIGNING TALISMANIC ALPHABETS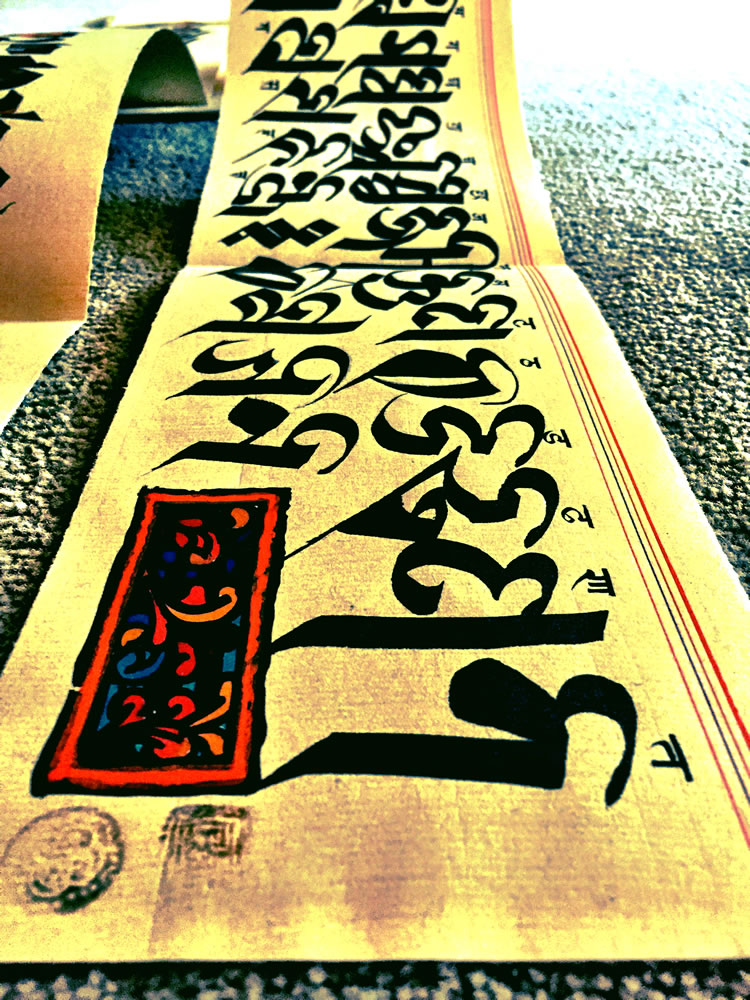 In the journey of the work, there comes a point where you might be pondering, "is there more to that which I make, what I'm doing, this thing that I spend all this time with?" Is is just work? Or is there something more? It's a wise meditation to presume that some 
contemplation of the deeper craft of the making 
As a designer, one is inherently making marks, transfiguring content to make meaning in some other media: an idea, a message, an illustration,  – and the core presumption is that making beautiful marks is about making more beauty in the world, that people can relate to, that they would explore, embrace and share with others.
In my own journey, 45 years back, my beginnings, I was taught early-on that it's wise to look for more.
And be more in that knowing. 
I met a talisman maker, in college, and we talked for hours about making talismans and amulets of protection.
I made them for my fellow students.
In my conversations with the talisman maker, a lot of that discussion was about markings of meaning, that offer, due to the antiquity of their provenance, come collective power and meaning in markings that suggest ancient archetypes of meaning — messages that speak to psychic places of being and perception, primordial layers of understanding, millennium-old knowing.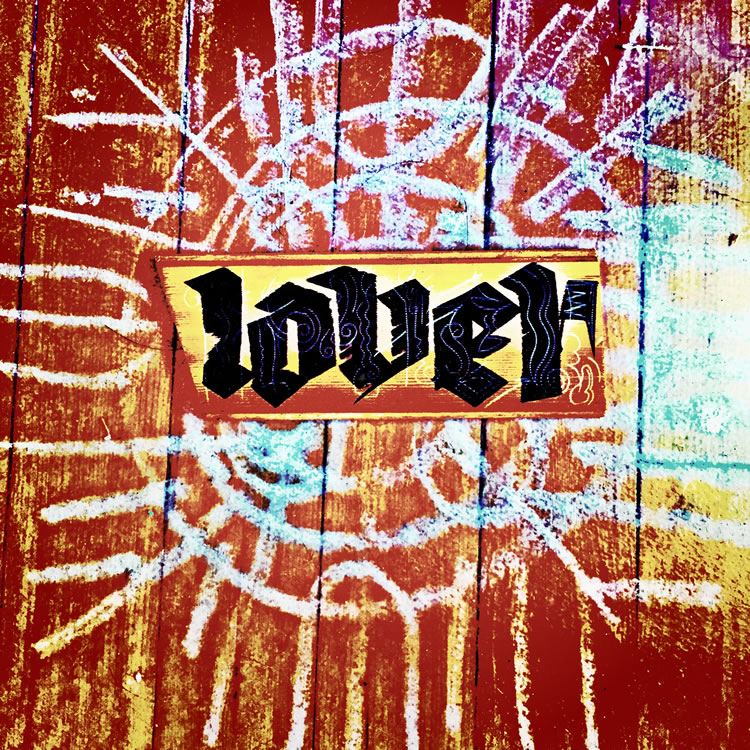 containment, control, enclosure, x's and crossroads, labyrinths and whorls, terminals and nodes, transections and pathways.
And they can be made. 
And they can be found.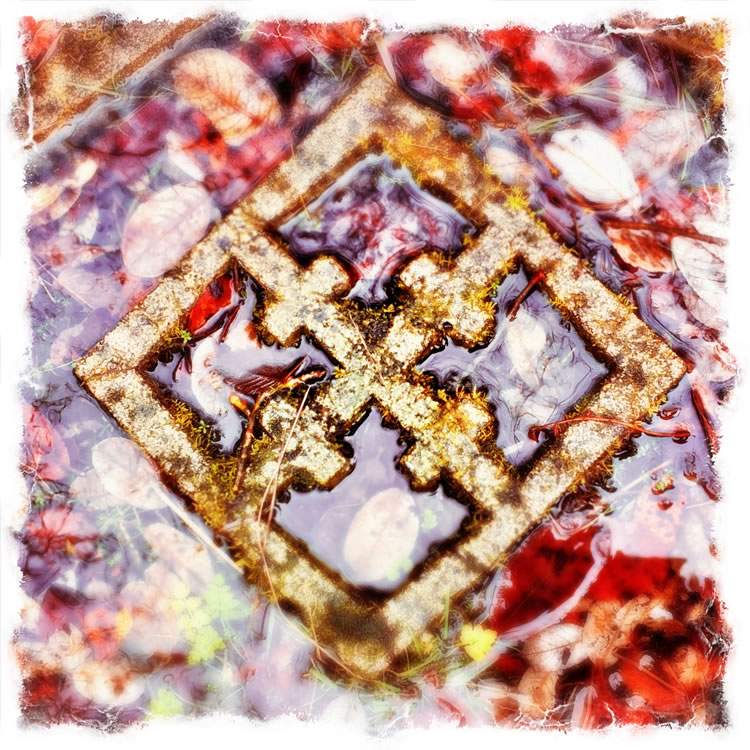 It's been said
 that the roots of the alphabet aren't a scientific and archaeologically sequenced discovery, but rather a revelation, something from the magic of meaning, the scribing of the psychic underlayment to mind. Where the quest for meaning in communication has led to a series of illustrative scratches, that held their own meaning, that led to further iterations. The Greeks, the 
Phoenicians
, the Sumerians and the Mesopotamians, all Semitic cultures, the civilizations of the 
Indus
 Valley,
the 
hieroglyphics
 ["sacred carvings] 
of
 Egyptians, the
misted origins
 of Chinese systems of ideographs, and
the legacy of 
the Himalayan writing
 systems.
In these foundations, which are almost too numerous to reference — given their commonality, there is a translation of theme — the alphabet with its roots in magic, stays in magic. That is that each stroke, each point of nexus, each structure holds a world, holds a portal into another way of seeing things.
Interestingly, this means, too, that the alphabet has a kind of power — that as a translator of story or legend. Belief in those principles, again, espouses attachment to the theory. If a person, in a culture, believes in that power — perhaps like the reader might believe in a horseshoe, a clover, a lucky card or anything else that holds that meaning — one believes.
Belief is magnetic to the power of action.
Firm belief actualizes the legendary.
Since my beginnings, I've studied these references.
In my history, the idea of art and mysticism has been closely intertwined with my approaches to the meaning of the work. That is where soul lies in the deeper quest for meaning. What I look for — in the quest of design, and the question of the signature — are examples, proof: where else is this evidenced? 
Traveling in Mongolia, I met wanderers carrying reliquary books — these books were used for prayer, yet too, a kind of protective talisman. These were wrapped and carried on horseback — sheathed in silk and bound in colored threads: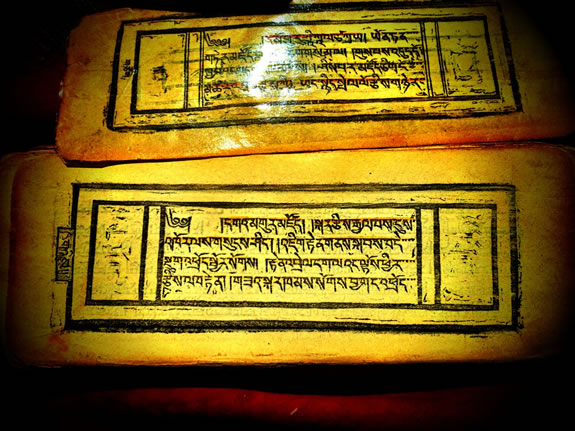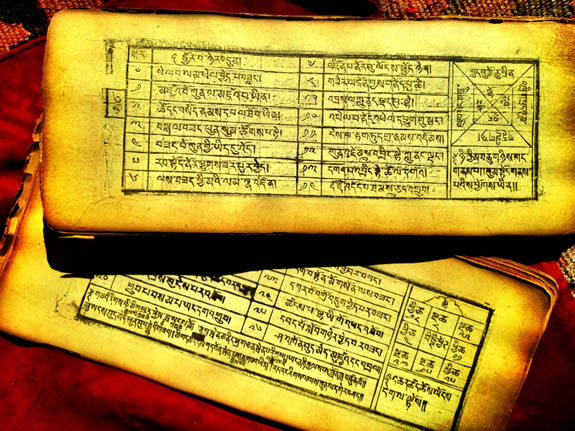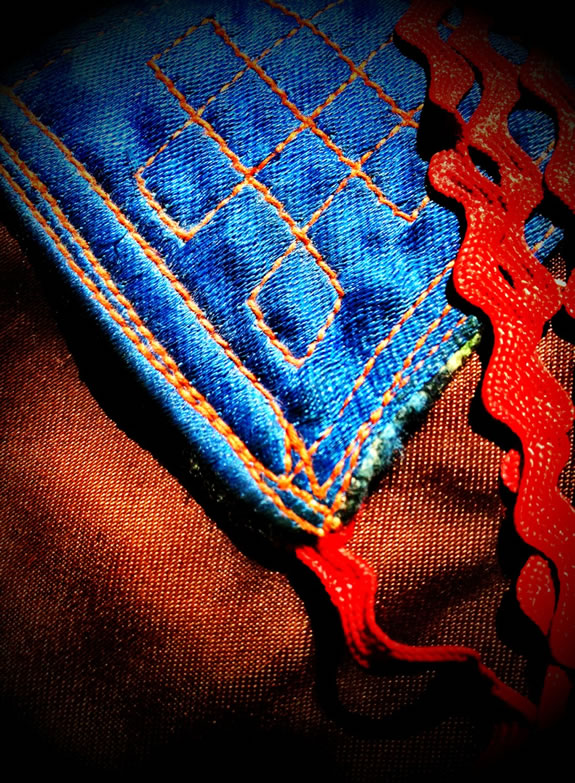 In Tibet, books — and the woodblocks that make them — hold a similar portal value,
found in journeys there: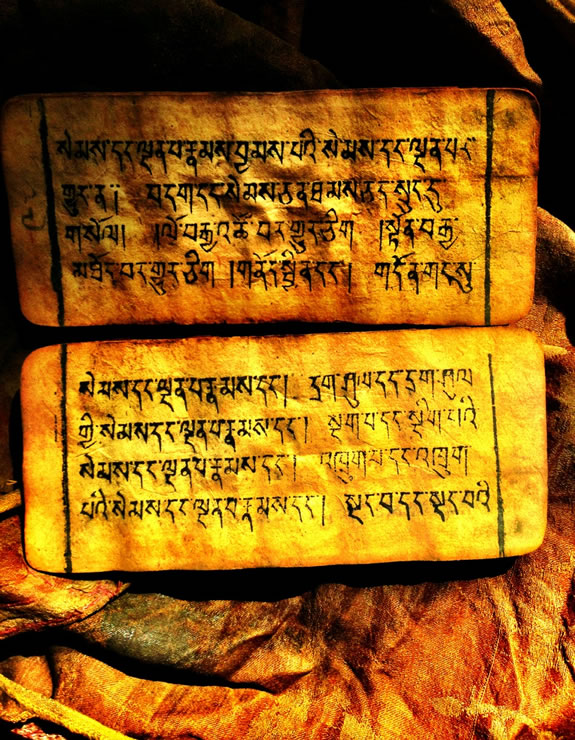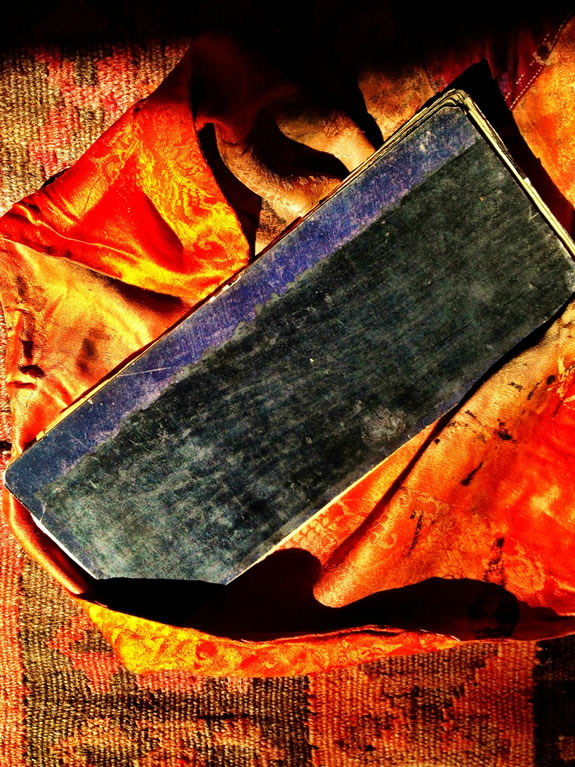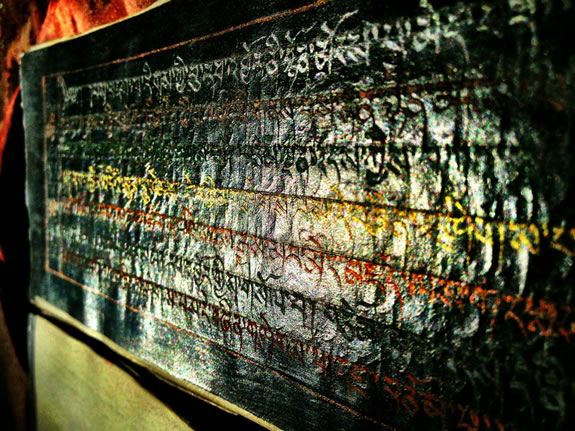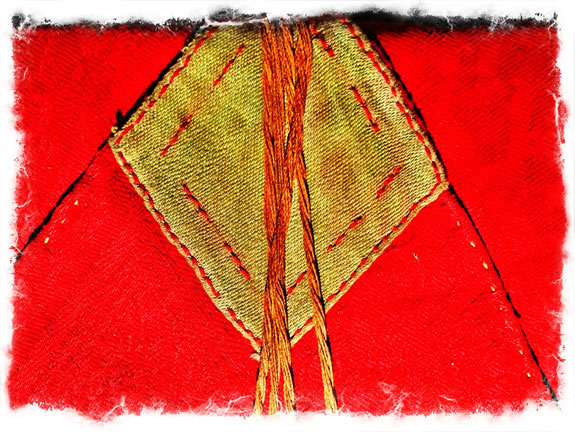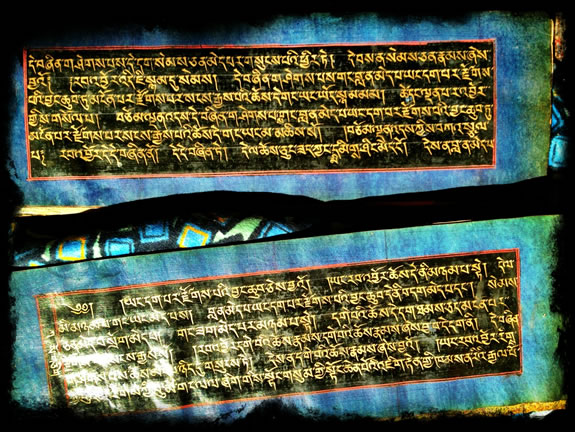 In North Africa, as well as in sub-Saharan regions, in travels there,
the Arabic script, in rolls and books, necklaces of bound and protected writing, sheathed in leather are worn as shields against evil and harm.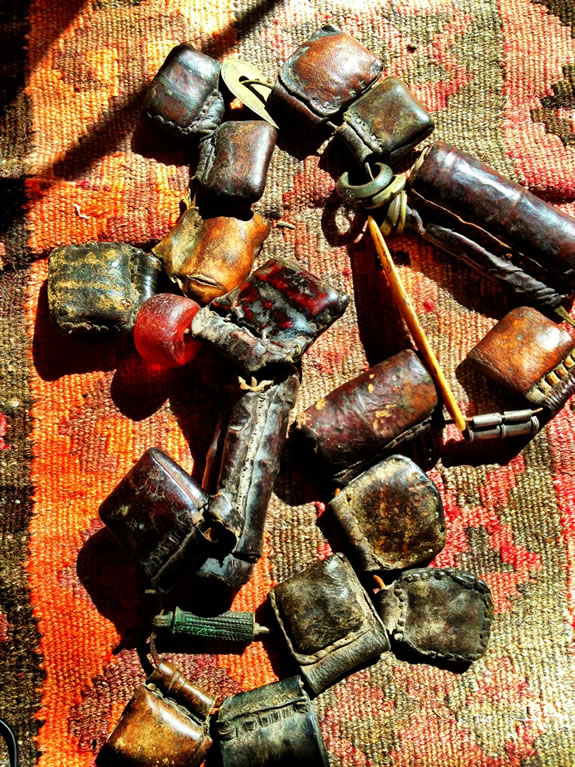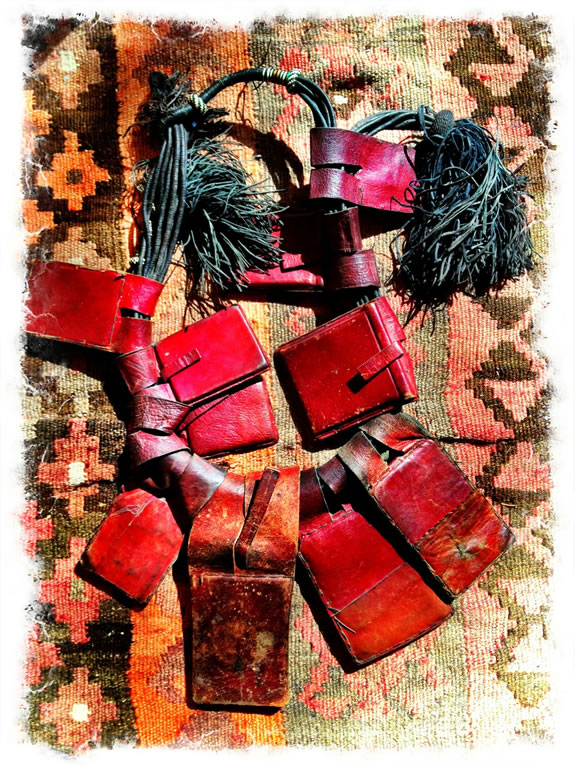 I think, as in my journeys as a designer, that you look for what supports your theory of being.
And what you believe in.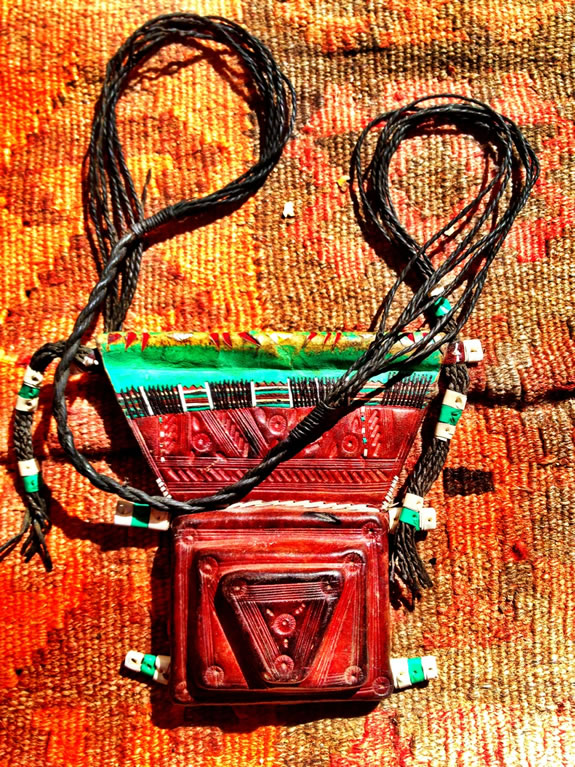 And what you believe is what you love.
G I R V I N |
THE SOUL OF DESIGN + MEANING
INNOVATION WORKSHOPS
CREATING STRATEGIES, PRODUCTS,
IDEAS FOR CHANGE.
http://bit.ly/vfzyEU