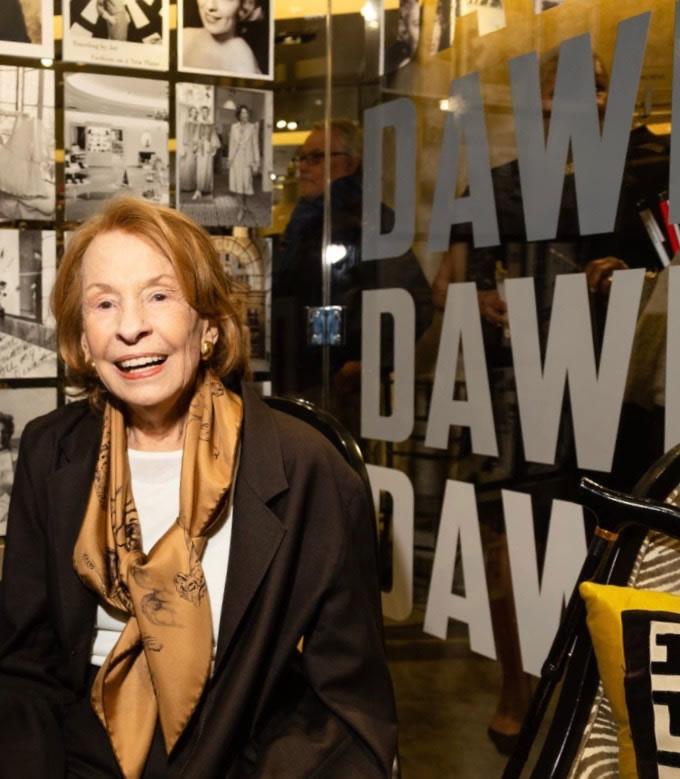 EVERY ONCE IN AWHILE YOU HAVE AN EXPOSURE TO EXTRAORDINARY HUMAN BEINGS.
PEOPLE THAT SPARK INSPIRATION, AWE AND GRATITUDE, FOR HAVING KNOWN—AND LEARNED FROM—THEM.
I think it was more than a decade ago that my one Dawn [Clark] introduced me to "my other Dawn" — as she was, from that point forward, known.
Dawn A. Clark, AIA—my best friend and partner in 15 years of collaborations, travels and adventures—introduced to her mentor, friend, co-consultant on a string of Asian projects: Dawn Mello.
The two Dawns, September 28, 2017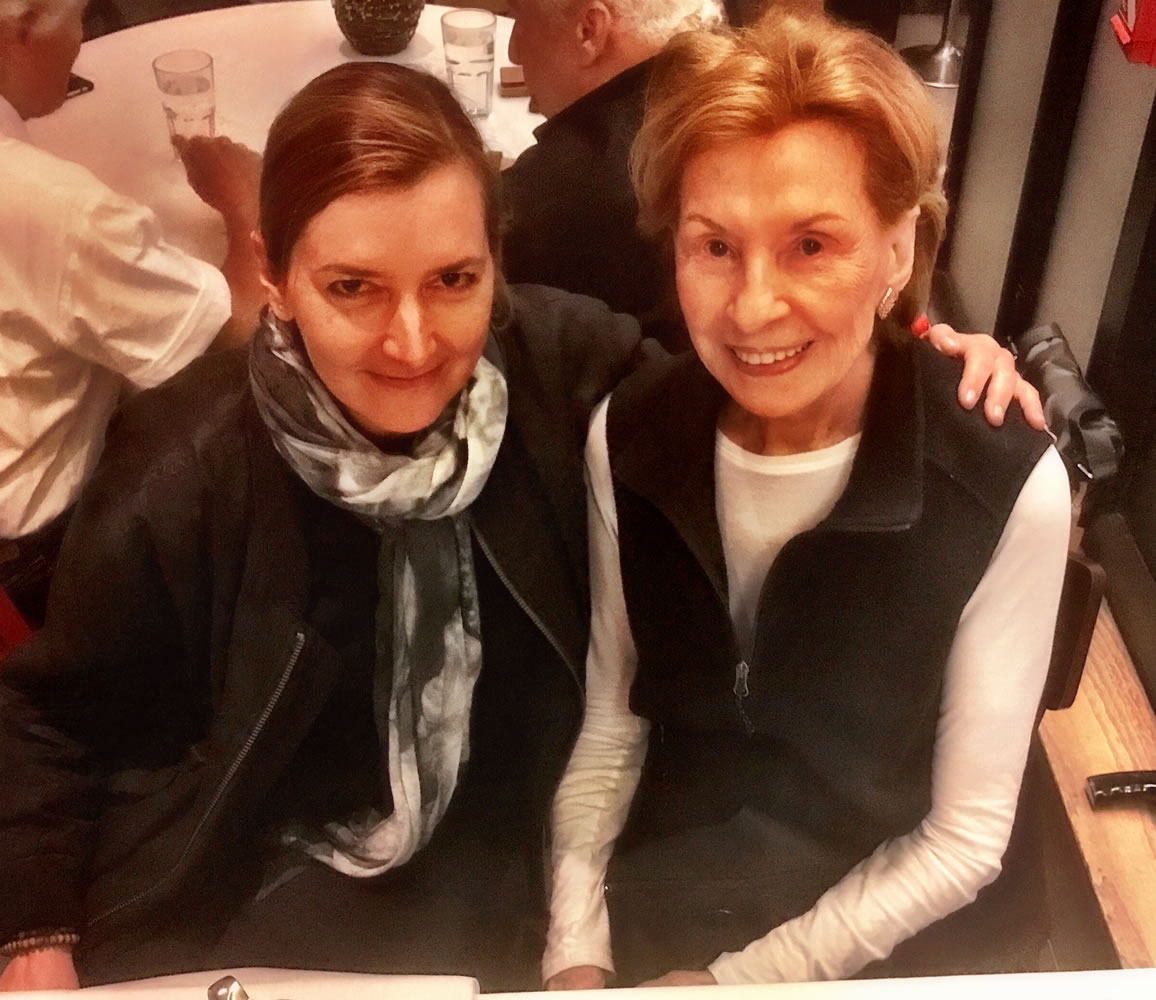 As a personal meditation on my relationship with Dawn Mello, which is surely my blessing—it was her "eye" that was the most remarkable—she had a history of seeing-through the inauthentic to the truth of emerging beauty and strength.
In design. In people.
Always gracious, kind and nurturing—as she was with everything she touched.
I'd ask her, presenting a designed storytelling—"here's something, what do you think?" And she would, in her own direct, matter-of-fact manner say—"that's just right, it's beautiful," or—"well, I like that other one better."
Key is, this was her eye—her ability to appraise scenarios and the people around that experience, to make the best judgments and leadership strategies to move to the next bestselling solution. For her role, particularly as an early cultural trend-maker, as the apex woman fashion director of multiple brands, her stylistic perception was so well-honed that it served her in a multitude of complex roles.
She.
Fearless.
I particularly savored her comments on her relationship with Tom Ford, who—perhaps shortly after I met her—I met him.
I was struck by Tom's graciousness and warm affability—to she replied, "of course, he's an extraordinary designer, but he's also the nicest person." Of course, she would know—she pulled him from his stateside design leadership, to move to European design. W summarizes Ford's history, intertwined with Mello's visionary insights: "At the time, Italian fashion house Gucci was struggling financially and was seeking to strengthen its women's ready-to-wear presence as a part of a brand overhaul. The company's creative director, Dawn Mello said, "no one would dream of wearing Gucci". In 1990, Mello hired Ford as the brand's chief women's ready-to-wear designer and Ford moved to Milan. "I was talking to a lot of people, and most didn't want the job" Mello said. "For an American designer to move to Italy to join a company that was far from being a brand would have been pretty risky." Ford and his longtime partner, fashion journalist Richard Buckley, relocated to Milan that September.
Ford's role at Gucci rapidly expanded; he was designing menswear within six months, and shoes soon after that. When Richard Lambertson left as design director in 1992, Ford took over his position, heading the brand's ready-to-wear, fragrances, image, advertising, and store design. In 1993, when he was in charge of designing eleven product lines, Ford worked eighteen-hour days. During these years, there were creative tensions between Ford and Maurizio Gucci, the company's chairman and 50% owner. According to Mello, "Maurizio always wanted everything to be round and brown, and Tom wanted to make it square and black." Though Maurizio Gucci wanted to fire Ford, Domenico De Sole insisted that he remain. Nonetheless, Ford's work during the early 1990s was primarily behind the scenes; his contributions to Gucci were overshadowed by those of Mello, who was the company's public face."
If I count the most powerful moments of my life, the times when I've been stretched to learn, to lean-in and listen, it would be encounters
like these, meetings with
remarkable people
who have changed my life.
Dawn
[both of them,]
Jack Lenor Larsen,
Harold Balazs,
Milton Glaser,
Herb Lubalin,
Tom Ford,
Hermann Zapf,
JJ Abrams,
Clint Eastwood,
Mace Neufeld,
Steve Jobs,
Sherry Lansing,
Sharon Stone,
the Wachowsky Siblings,
the Conrans—
each, momentous.
And each, a propellant to the future.
Inspirations—the list of the many that have crafted my life.
What you learn,
there you go.
But you have to ask, first.
Tim Girvin | Osean Studios
GIRVIN | Seattle
BrandQuest®