Any restaurant brand follows a sequence of dream, to visioned story, a name — articulation in space, made to place.
Space = cavitation + emptiness, silence and aloneness.
Place = warmth / humanity / beauty + containment / story [and possibly: spectacle]
Our role: dig in to the minds of the founding team — that's Bradley + Mikel, following on — in the spirit of our earlier teamed collaborations listen, watch, explore, draw and build out — there's a threading of the idea coming from the inspired minds of Bradley, food & Mikel, operations, service and guest attention.
Be there, be the beacons in the relationships to the guest. Talking to Danny Meyer, where in one string of days (3) in NYC — I saw him at 3 of his restaurants [none conveniently close-by, or in easy walking distance, one to another – instead more distantly dispersed in the city. And there he was — walking them, greeting them. Today, seeing Brad from the street, my car —
he leapt out, "hey, why aren't you in there, visiting inside?"
That, the connection, it's the glue between the man, the chef, the founder — and the person — the guest, the diner — there, so too: Mikel, operations, smoothing the easy liquidity of a well-run restaurant — which is one in several things, food, but it's touch, love, grace, light, pleasure, sensuality.
Great restaurants and the brand stories they tell are invariably about people — the founders, their stories and the sync to the people therein — the guests. That's it, that's everything.
Great food comes from great people.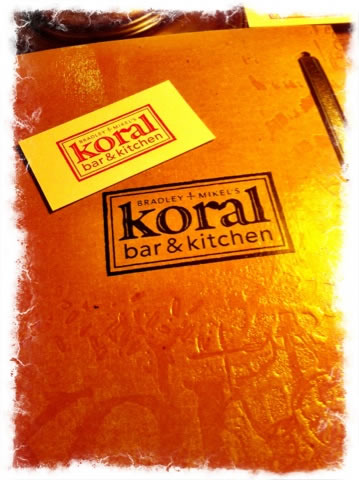 Exploring the tactical sequence, new brand building in experience strategy
It might be proffered that there is nothing more experiential in brand development than restaurant design.
No brand promise — to offering — quite holds as much as the character of holism in brand sensation strategy design than the synergism of the design of food & beverage experience — eating, drinking, scent, light, human ambiance and the connection of the crowd — "happy" sharing; then, the "human brand" component — the leadership and live touch of the people: from founders and visionaries to chefs, servers and on-site offerers of guesttouch. How is a customer touched? My intimation doesn't necessarily prescribe touching people, but more so — the points of contact and personal connection. People do that, for and with people, it's part of how warmth and connectivity occur. Without that, brands fail — and more surely, restaurants die.
How the GIRVIN Brand restaurant | experience strategy function? It starts with touch, a gathering — a brand think shop:
Our process is touch-based.
Long back, I realized that any successful restaurant is managed by [surprise!] — people!], the vibe and experience controlled by the human presence.
Since then, we refuse to work on a restaurant concept that doesn't take into consideration — straight off — who's [ or — will be] managing it?
Who will be there — directing flow and brand vibe [our thinking on warmth character and presence]?
Of all, a restaurant is — first and foremost — a place.
The hearth of warmth — fire, action, creativity starts in the kitchen.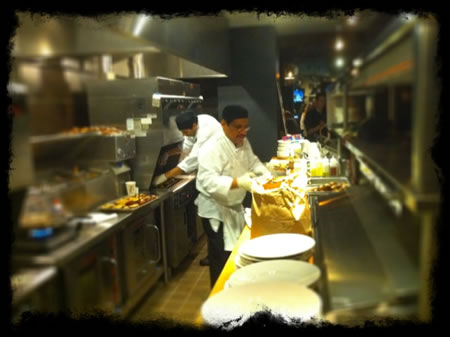 Fournder and chef, Bradley Dickinson, meeting with the kitchen-build team.
Interior details [ Robert Norwood ]
Menu assembly — simple, fast, daily customizable:
[Below:] William Johnson + Tim Girvin, key branding team members on Pearl and Koral.
Courtyard signing / entry
Iced logo signing / opening launch party (also shown above)
A LOVELY EVENING, SOFTLY OPENING: KORAL
LAUNCH STORIES.
MIKEL (LEFT) SCHMOOZING
MIKEL (LFT CENTER, BRADLEY, RIGHT CENTER) REELING STORIES
THE MENU — THE PRINTING PLATE:
DISTRESSED WITH DRAWN SKETCHES OF THE LOGO IDEATIONS
THE CUSTOMIZED FONT / LETTERING — THE KORAL PRESS PLATE
"This, the art of our offering — made by hand — for you, by me"
I was studying some notes from Howard Schultz about the idea of gathering relationships, one by one.
That "the community of Starbucks would be built in a string of one-by-one embracements."
That spirit of one-by-one, it's really about friend to friend —
and, in deed, step-by-step [generally speaking] is how the art of food [or drink] is made.
"This, I offer to you, made with care by me — just for you."
Tim | Downtown Seattle, The Pike Place Market
––––––––––––––––––––––––––––––––––––––––
BUILDING TRUE BRANDS
MONSTER STRATEGY + MASSIVE ENTERTAINMENT =
E N C H A N T M E N T + B R A N D STORYTELLING