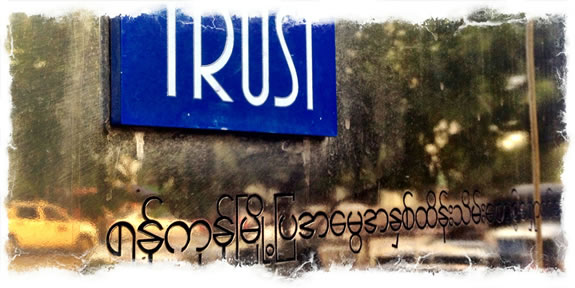 I want to trust you,
but should I?
Do you trust me?
Do I trust myself, my instincts —
what's true?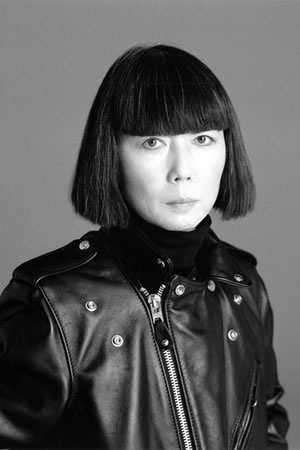 Pondering trust and inspiration,
I was thinking about Rei Kawakubo, foundress
of Comme des Garçons,
a hands-on woman entrepreneur, designer and
innovator that I've followed for a long time.
She follows no plan other than her instincts.
What is trust — but maturity, experience, perceptive insight that allows trust to be a closely-held reaction to potentiality.
Trust, the word?
From the 1200s — "help, confidence, comfort, consolation" — to "believe" — a sense of "confidence" which comes from the notion of truth.
It's "right."
What do you trust? In the sense of confidence — that which comes to a holding and being "with-truth." It's your truth — what you believe and rely upon.
And true, too, a word hundreds of years old that
reflects back on trustworthiness.
C-d-G + H&M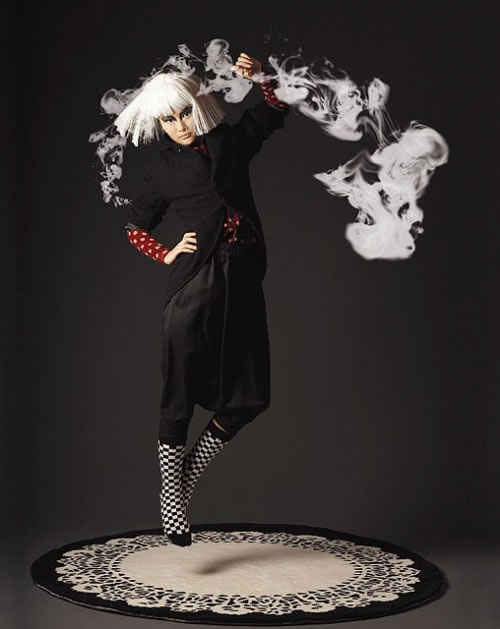 Since the late 70s, early 80s; and she's continued to inspire a work ethic, a take-it-as-it-comes attitude and "get it done" honesty that is compelling as Principal,
on Principle —
she is:
inquisitive,
curious,
exploratory, celebrates her outsider-ship,
assertively "graphical"
and
at 70 years+
she's lively,
perpetually inventive and
always involved with interesting projects:
— explorations of how to get her story, ideas and products out there —
magnetically circling her world with other
outsiders —
building strings and innovation cycles
mostly of her own invention.
She keeps moving.

Like rethinking Comme-des-Garçons, Dover Street Market, NYC.
She just "found the place."
Now, "something new, a nice place for a new store" – and as she puts it, in "gold, black and red" — three favorite colors.
And to her remarks on coloration:
"gold, the favorite of babies, as well — if given a choice."
She calls, as a designer, on her sense of solution path-finding that focuses on the sensation of instinct and guts [and no training, just an exemplary eye and the willingness to work on a, her, visioning to get there] — reactive, she doesn't plan.
She's really
a mindful eye,
a stylist,
visionary creative director,
driving ahead —
but to her thinking,
she's more of a tactically responsive strategist,
she's, to her personal take, a business woman.
She does.
She's not "an icon" —
to her self assessment.
Where might
these insights come from?
W.
Those,
direct from Ms. Kawakubo
and worth a read.
And an overview on
the life and work of her, and her brand, here.
Clear.
Simple.
Direct.
Bold.
Unassuming.
Outsider.
Magical.
Inventively inspired.
Unforgettable.
TIM | DECATUR ISLAND STUDIOS
…..
The Strategy of Holism | Emotionality
and Design Engineering
GIRVINWORKWORLD
http://bit.ly/19rM4SA