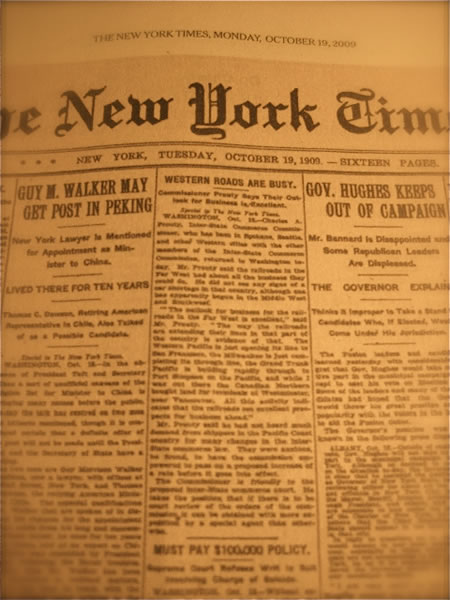 Exploring brand, story, reconnection in community
10 | 1909 > 10 | 2009
There are a variety of moves, to the motion | notion of celebration in the anniversary of actions in legacy. An anniversary can be a month, a half year, a year, or two, five, ten, twenty five, fifty or one hundred years. And we've worked with brands that are literally hundreds of years old, to brands that are one hundred years — and less. And in working with brandstories that have this kind of legacy, from the LaSalle Christian Brotherhood — founded in Paris, four centuries back; to the contemplations of Salvatore Capezio of the state of the art in classic dance shoes, one hundred twenty five years ago — there are other interpretations: the Nordstrom family, their brandstory which we've newly celebrated and empowered: their foundation, the beginning of the 20th century; working on, and for, Nabisco — founding 1898. Kellogg's — 100 years.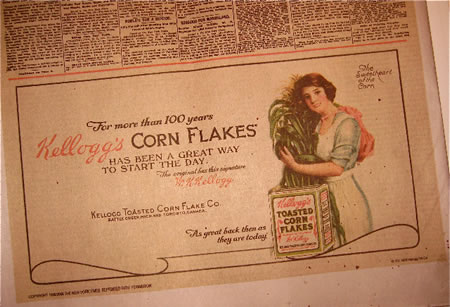 Our work is about finding the idea, the heart of meaning, that can be found in the heritage of celebration — brand story in the passage of time, action and the momentum of doing.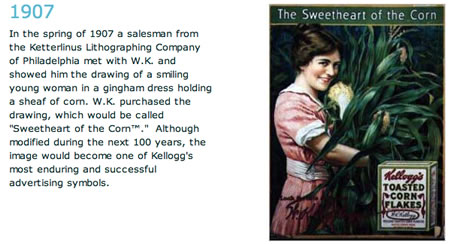 But there's a deeper import, and that relates to the idea of celebration in survival — the good, the bad, the beautiful, the ugly — and the transitions and intermingling, that happens in the turn and movement from, through, and without these passages; that is about the nature of community.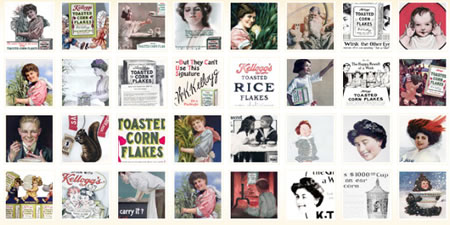 We all know that we have something — in one year — to celebrate; we've come around the sun, yet again; it's a blessing to have walked the earth in another of these turning spins of living. But, in our relationships with enterprise — a relating to a brand — there's a potential that that reflective living / loving / surviving is all about that — we've done it, and in that shared sentiment, there's a potential of seeing more in the curve of living in our own lives.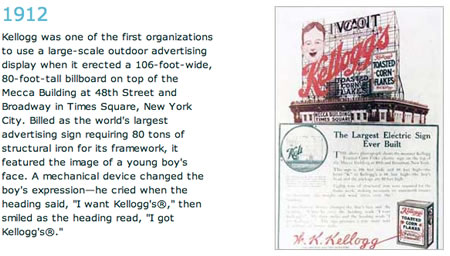 Kellogg's run a full page, days ago — celebrating the ad that they ran, more than a century back, the same date — this gives us, if there's any relationship to the brand, a personal sense of legacy, if there's an embrace that we value in that connection.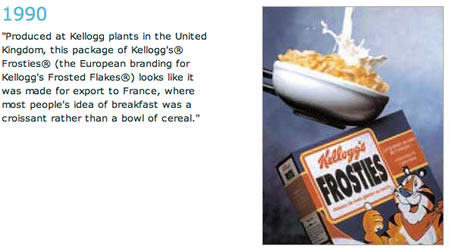 Maybe so, maybe not. But the glue to relationships is always adhered in the story – can you tell it, do you hold it, do you care about it? Whether this ranges in the spirit of commerce, or merely and perhaps more importantly in the spirituality of community, story is the ancient binding admixture that is shared and recalled.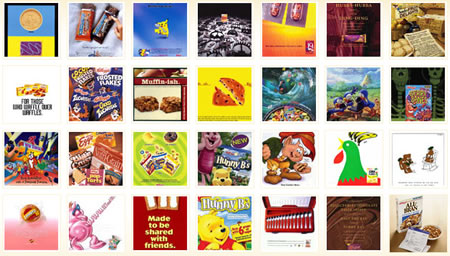 Remember when? Perhaps you do, perhaps you don't — but the threading of the tapestry is there. Ever wonder why children who couldn't possibly have heard the Beatles seem to be listening to the music of the era — repeatedly? Why? Who told them?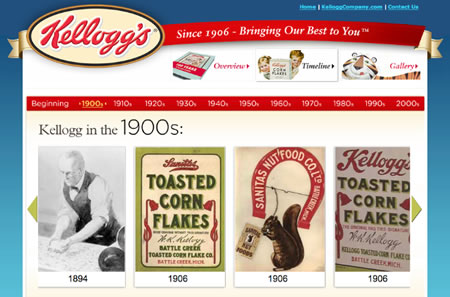 Remember, then. The key lies in the circle, what's the story, who's telling it, who cares — and when the celebration arrives, who recalls the relevance?
Party on…Kellogg's.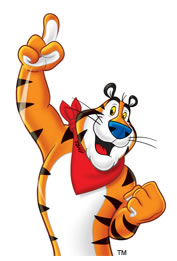 tsg
….
Every brand begins with a human:
https://www.girvin.com/subsites/humanbrands/
the work: https://www.girvin.com
the truth: https://tim.girvin.com/
the reels: http://www.youtube.com/user/GIRVIN888
the profiles:
TED: http://www.ted.com/index.php/profiles/view/id/825
Behance: http://www.behance.net/GIRVIN-Branding
Business Profiles: http://bit.ly/MtCTK
Flickr: http://www.flickr.com/photos/tgirvin/
Google: http://www.google.com/profiles/timgirvin
LinkedIn: http://www.linkedin.com/in/timgirvin
Facebook: http://www.facebook.com/people/Tim-Girvin/644114347
Twitter: http://twitter.com/tgirvin