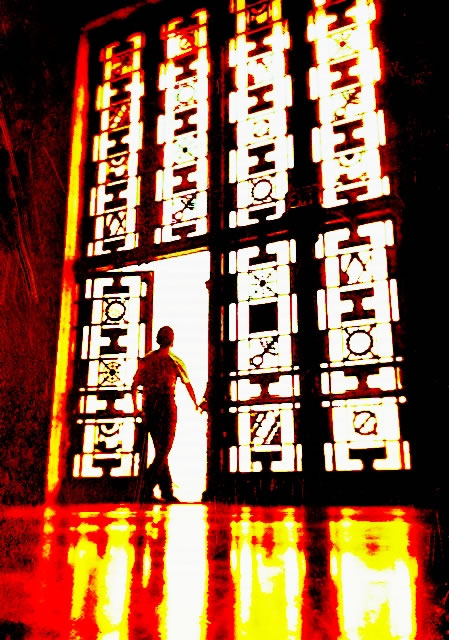 The Opening of the Next Portal
I went through the door from the darkened interior to the light. There is some historical significance to the door — I think of every door step as a metaphorical movement.
The door is a symbol,
like a window.
It's a movement from one story to another.
When one is in
a place,
the door moves you through to
another place,
you stride through —
one atmosphere, to another.
In walking meditation, every step can be imbued with meaning. As a designer, thinking through the spirit of how people experience places that are thought through and designed, symbolism and metaphor are a high-minded strategy that are more often than not lost on others. It comes down to how you, as the designer, tell the story and define the metaphor of place.
Once again, it comes down to belief.
As a designer,
what do you believe in?
TIM | Glendale, Los Angeles, CA
…..
G I R V I N | LOOKING FOR WOWNESS
INNOVATION WORKSHOPS
CREATING STRATEGIES, PRODUCTS,
IDEAS FOR CHANGE.
http://bit.ly/vfzyEU