Branding innovation labs and their creations
Over the course of the last several years, Girvin's teams have been working in Richland, Washington with PNNL on evolving messaging and positioning strategies for one of the largest research and innovation implementation labs in the United States.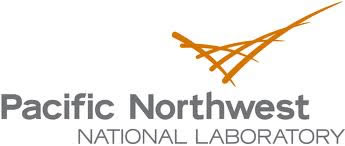 The striking aspect of the experience was the broad intellectual power of the teams involved — an inspiring set of encounters with scientists, leadership, guidance executives and marketing teams. Girvin's team engineered a set of workshops, called BrandQuests®, to gather and collaborate in the setting of these vast scientific and engineering campuses, to build new ways to describe and define their offerings, team alignment and leadership were part of the studies. How the community related to the institutions as well as their larger and complex roles in building potent innovation solutions to large scale and urgent national and international challenges led to studying and retooling messaging in support of their higher goals and activities.
A Girvin brandquest® session in progress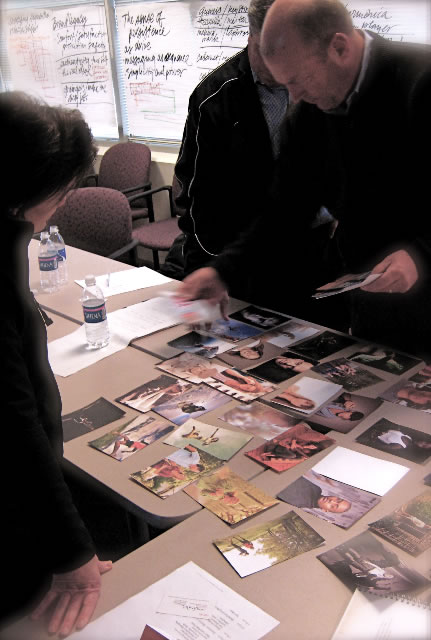 Girvin
The BrandQuests®, a proprietary team-building, exploratory and brand organizational modeling led by Girvin's teams, orchestrate team buy-in and conjoined clarity about mission, future visioning, empowering holistic messaging and defining variations on imagery and expression, guest procession and visitor experience strategy to their governing agencies and "clients" commissioning research and innovation solutions.
Girvin maintains an office in NYC and the team there was challenged by the ravages of hurricane Sandy's assault on the city – and, to travel, the implications on transit. No power, for one. And no phones. With that — everything slows. Everything.
It was with a certain degree of pride that the Girvin teams noted the involvement of PNNL in studying the implications of flooding in confined and dangerous places — like subways. A recent article in the NYTimes spells out the partnership.
The engineers at PNNL devised a literal fabric mesh, tear-resistant, inflatable plug, along with a string of another team of innovators.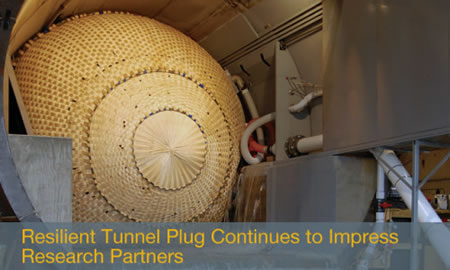 image: WVU
For us, the work is always about getting to the heart of brand culture, seeking the innovators among the innovators, finding the soul of the brand and evincing the character of those that create them.
It's a deep honor to engage in this brand, culture and human territory.
TSG | DECATUR ISLAND STUDIOS
…..
G I R V I N | BRANDS BASED ON GENIUS
BUILDING STRATEGY AROUND PEOPLE
http://bit.ly/s1PEyI