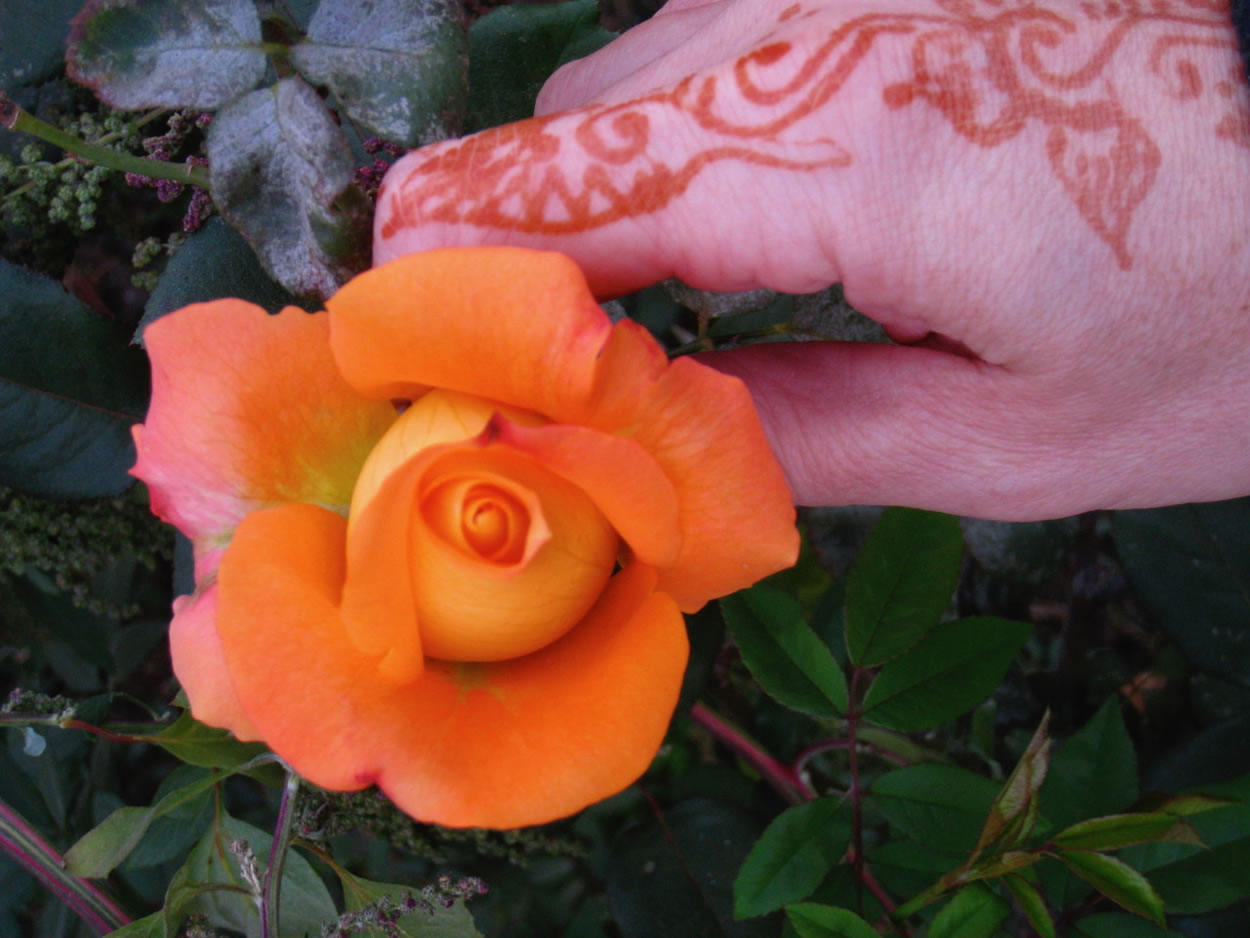 IS THERE SOMETHING ABOUT FLOWERS—THAT, FOR PEOPLE, IS ATTRACTIVE—AS IT IS FOR BEES AND OTHER INSECTS?
SOME NOTES ON THE SYMBOLISM OF FLOWERS.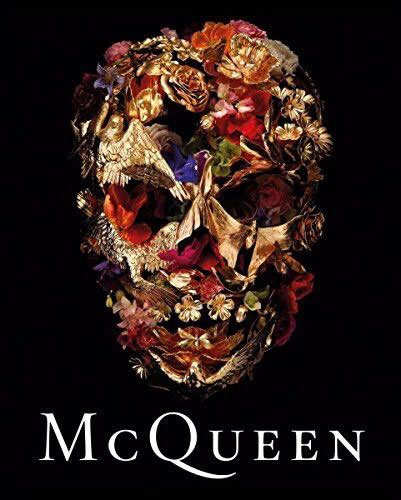 As we all know, various flowers have symbolic virtues—
the rose stands for something, the lily, another.
But I'm curious about the core symbolism of the flower itself, as an ineffable object.
In my beginnings, I drew brush drawings of flowers—and sold them as art pieces and gifts; then, at Christmas, I did groupings of flowers, silkscreened and signed in limited editions of thousands. People collected them. The list grew and grew, so that Christmas time became days of work signing the full-sized serigraphed prints—you still see them around, here and there.
I'd go places, visiting recipients and find that the flower prints were the key art in office suites, Doctor's offices, clients, and friends' homes.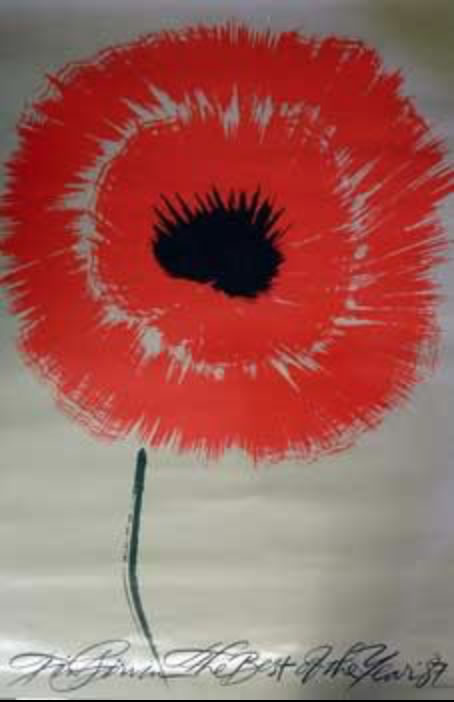 I found one for sale in San Francisco—just yesterday.
I was surprised how popular they were. Aside from their sheer graphical power, strikingly colored and profoundly saturated contrasts—they were simple treatments — brush-stroked renderings I still have parts of the run of every year during that period.
What I realized, in the end, was that aside from their "prettiness" it was the fact that they were of archetypal imagery. Everyone has a relationship to flowers—they, in their inherent symbolism spoke to the opening that each of us feel—we see a flower and its type, its coloration, and, in each, there is a reflection of a deeper undercurrent—there is a meaning in the character of the flower, and literally its flowering, its effulgence and radiant character. This could be said to say something about who we are, our own radiance—how we shine; and moreso, in our journeying, that radiance in discovery:
when ourhearts first opened—
to a new revelation, a surprising new insight, something new that we learned about ourselves in that passage from one point to another.
In a manner, I believe this is what flowers symbolize: a joyful, colorized statement of an optimized stage in development. We travel along, then there's a bloom.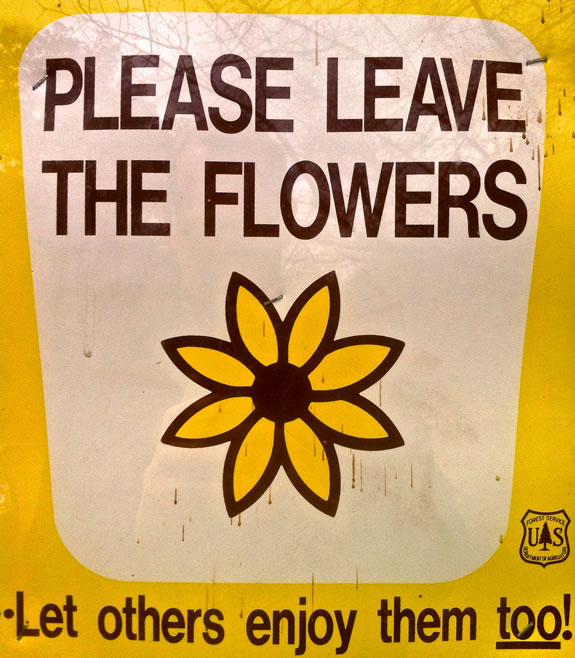 That patterning of the seed, the shoot, the stem, the bud, the efflorescence of blossom, the pistil and the stamen, the petal, the curling leaf—each part is symbolic, each tells a story and each reaches into our history, and the individual psychic place of memory and what we hold in our lives going forward—our passed present, an emerging future. What we hold is everything that we gather along with us; it's what we carry forward—and in the etymology of carrying, from the Latin relatus—it is our relationships, and the stories that we pass into our communities.
Later, I thought that the 18×24″ posters were too complicated to build, sign and distribute, [often me, carrying dozens, like a poster hanger to offices all around the city—it was days of work distributing them] so we created another versioning—a string of them, over the course of a couple of years.
Let us know if you'd like one of the prints below.
Is it possible that flowers are really emblematic of flow?
Actually, no.
Flower comes from an ancient seed sound
for "blossom, to thrive, to bloom."
Flow is more to "becoming liquid,"their roots are different—their history shows different sequences of meaning over the last several thousand years.
So it's distinct from "flowering." But, in an artistic impulse I might suggest that flowing and thriving, blooming and florescence, are conceptually akin in their action. Which is perhaps why people are attracted to them—their radiant character draws the viewer into the heart of the flower, which—allegorically—relates to how discoveries are made, luminous moments reveal themselves to each of us in our string of living experiences. Flowers, in a manner, suggest that optimal movement—that instant of thriving experience—a light goes on.
Flow,
notes from
our past.
To flower is to flourish.
An offering like these,
to story, is a bridge to
the gesture to
the state
of flourishing.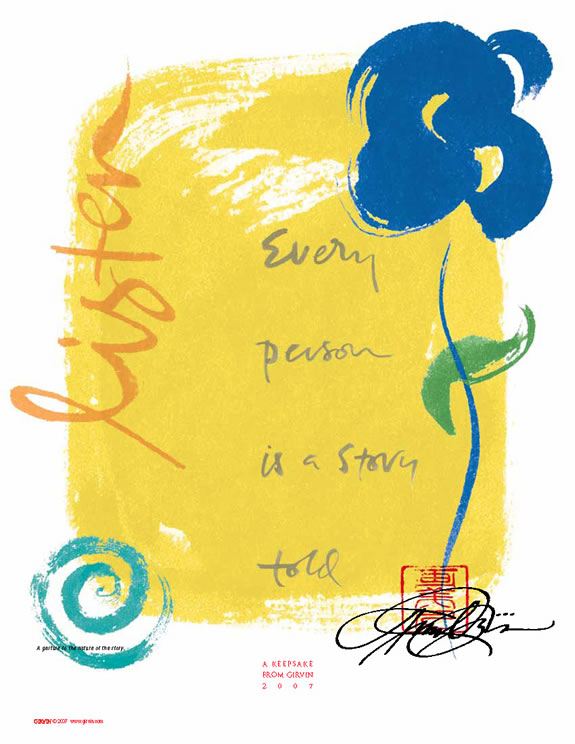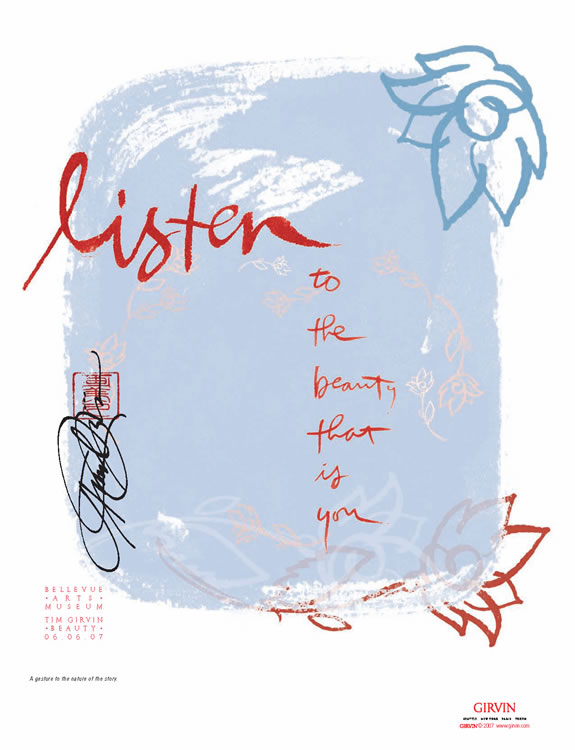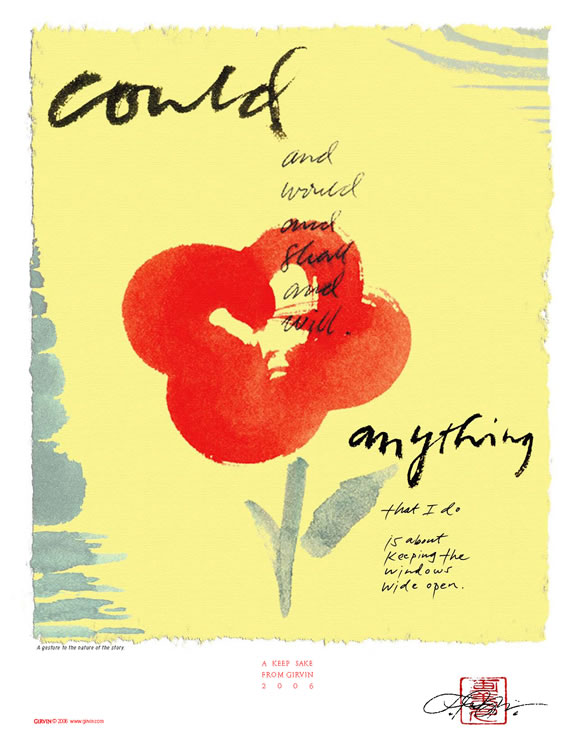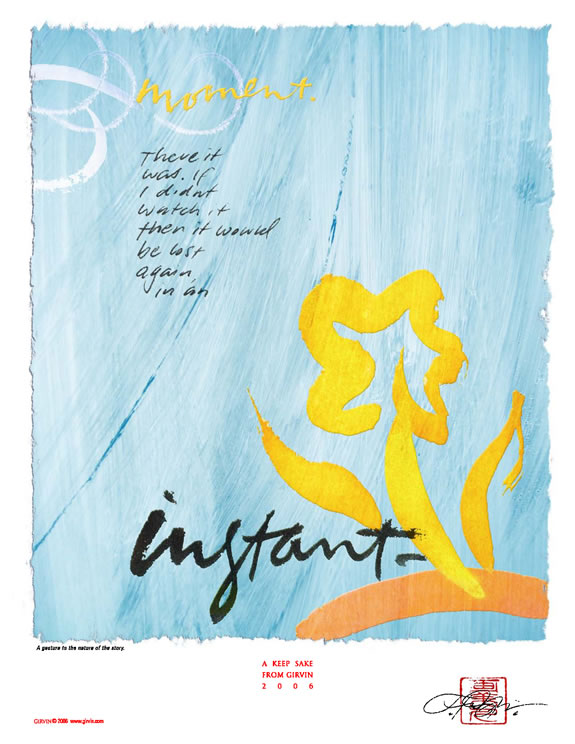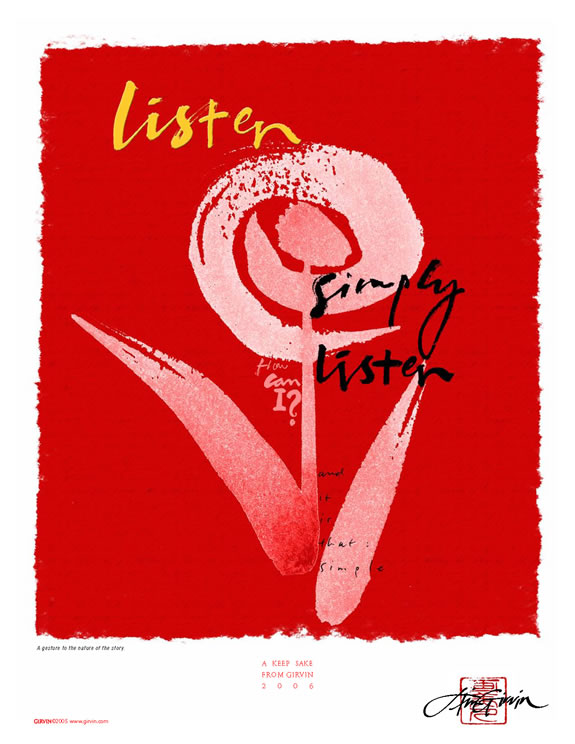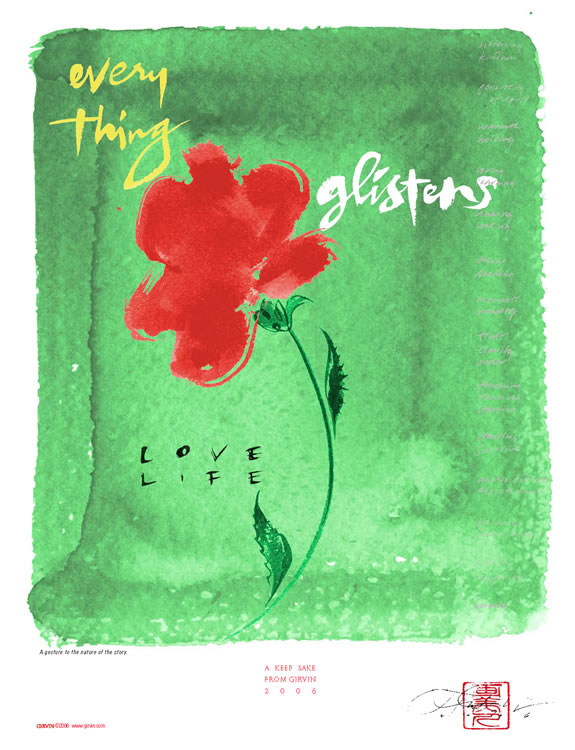 I made a journal of flowers in examining my feelings in the death—of my brother, Matthew Girvin—also a gardener of flowers, both of children and his own garden.
I made the journal from a sad sheath of paper—old newsprint, which has its own sense of dissolution and waning presence.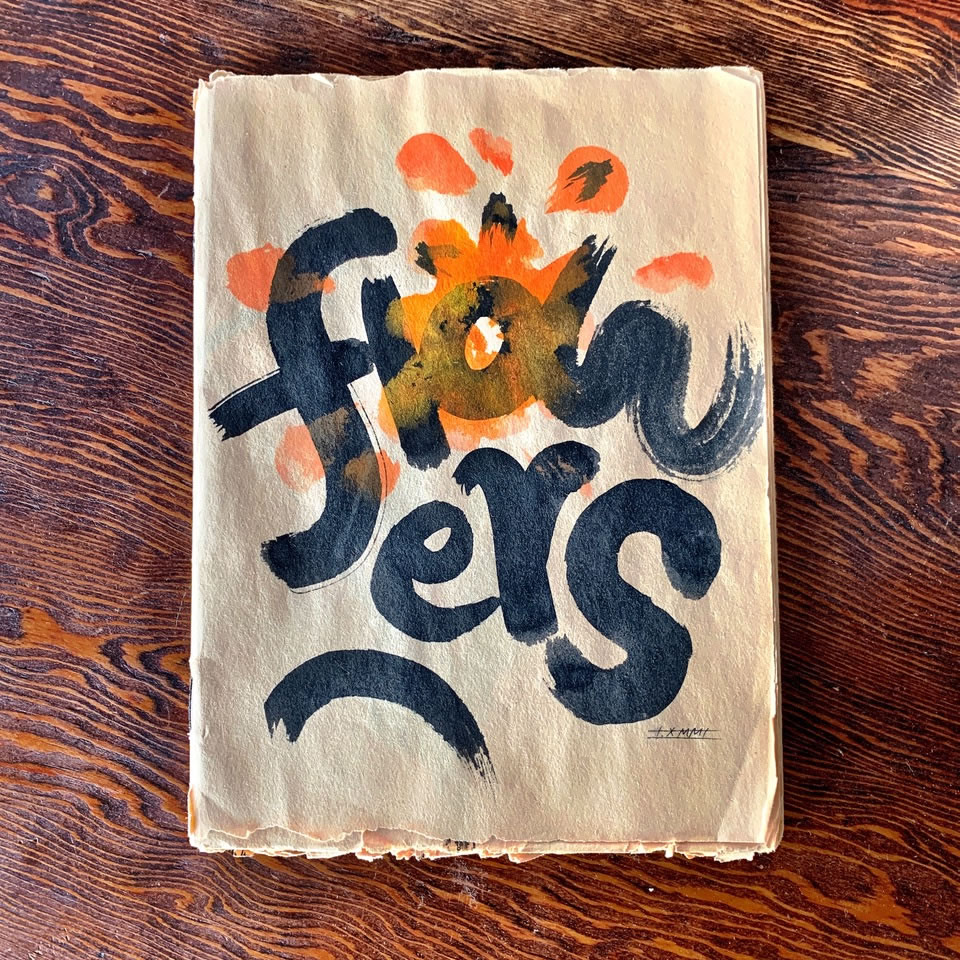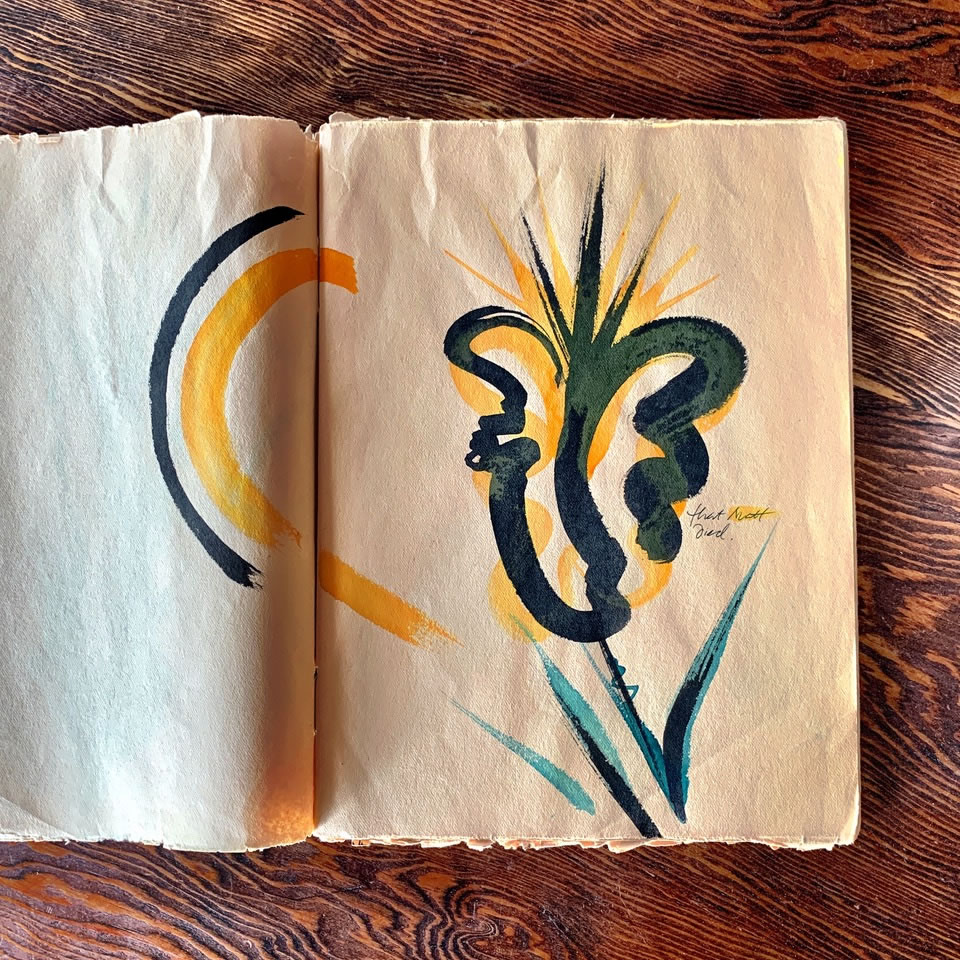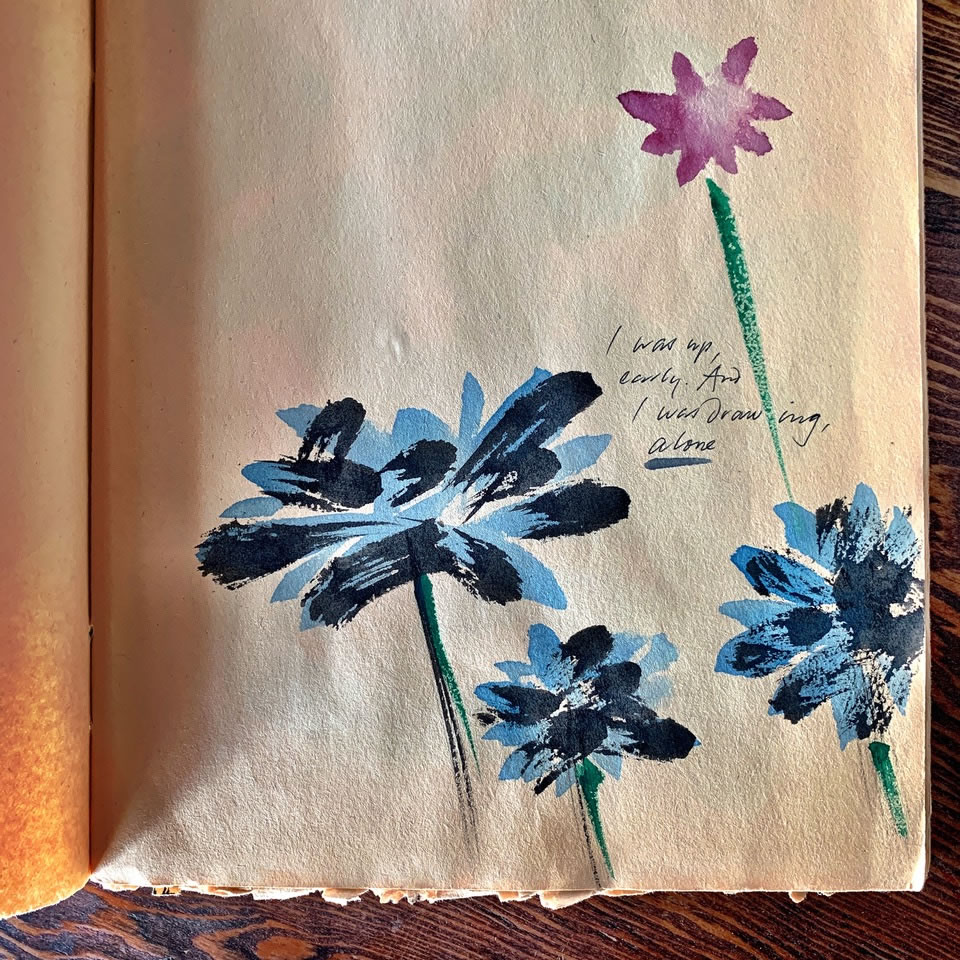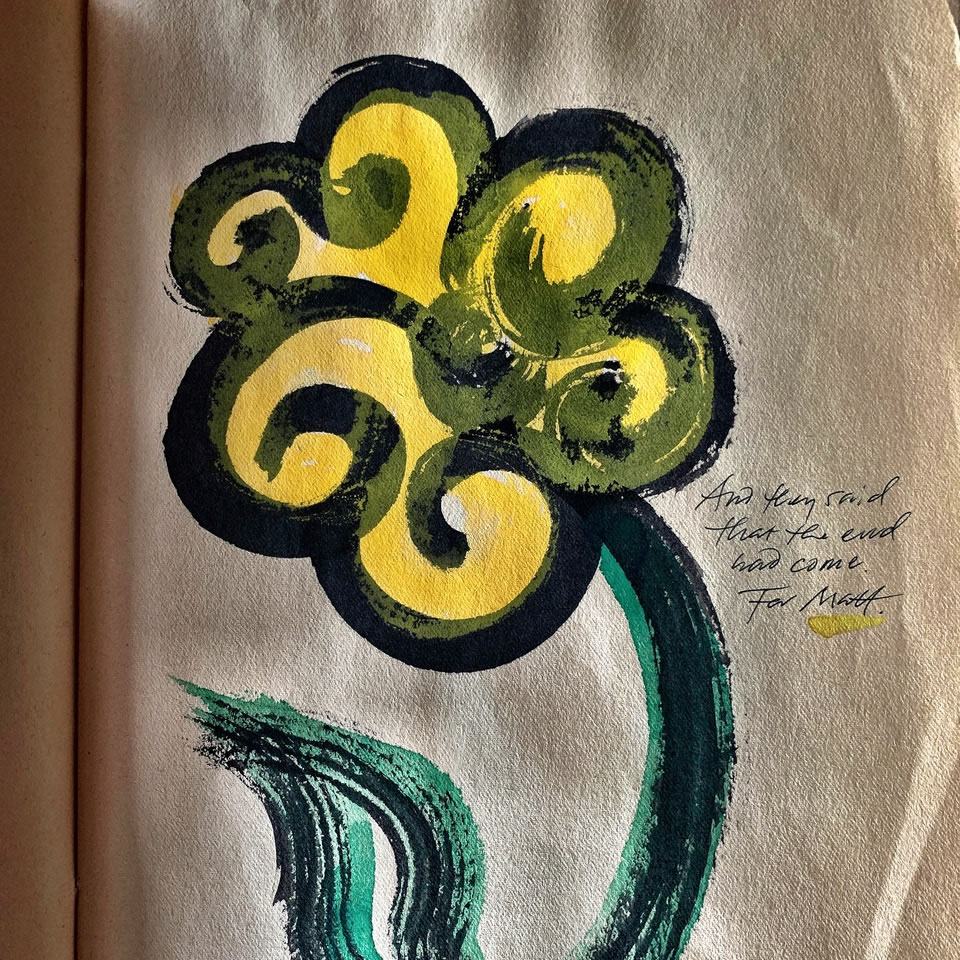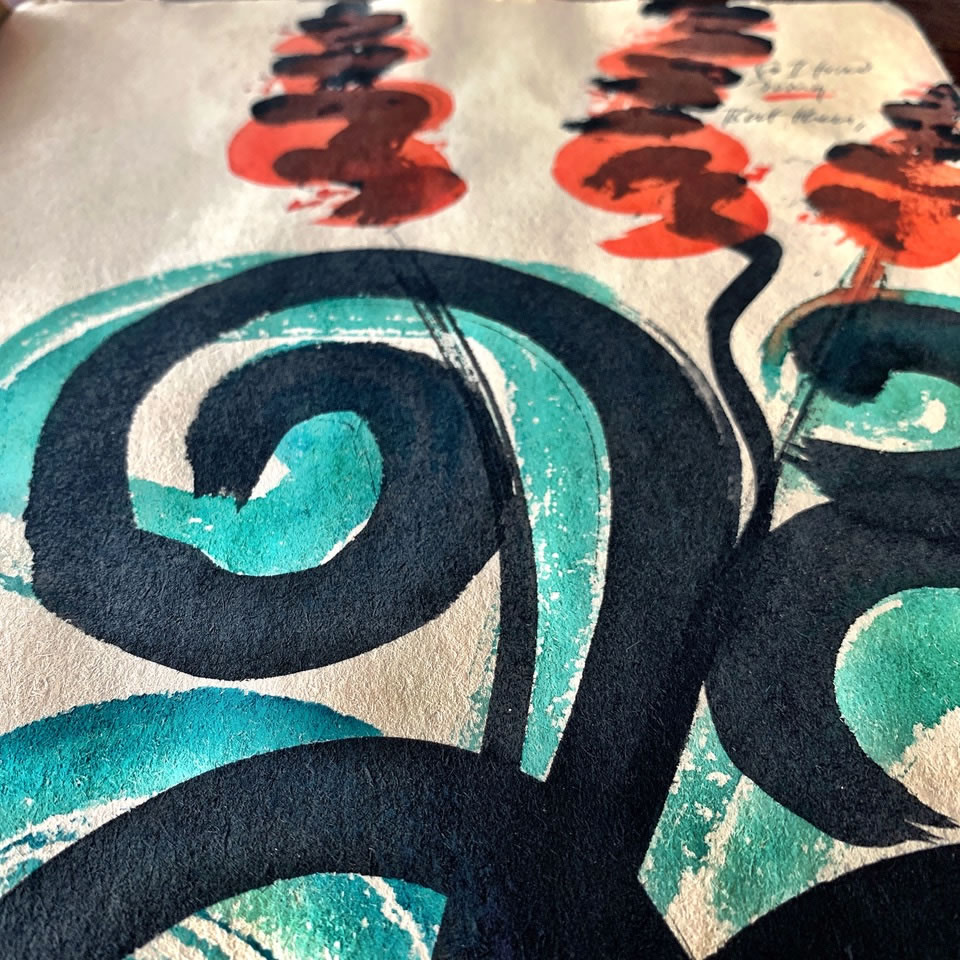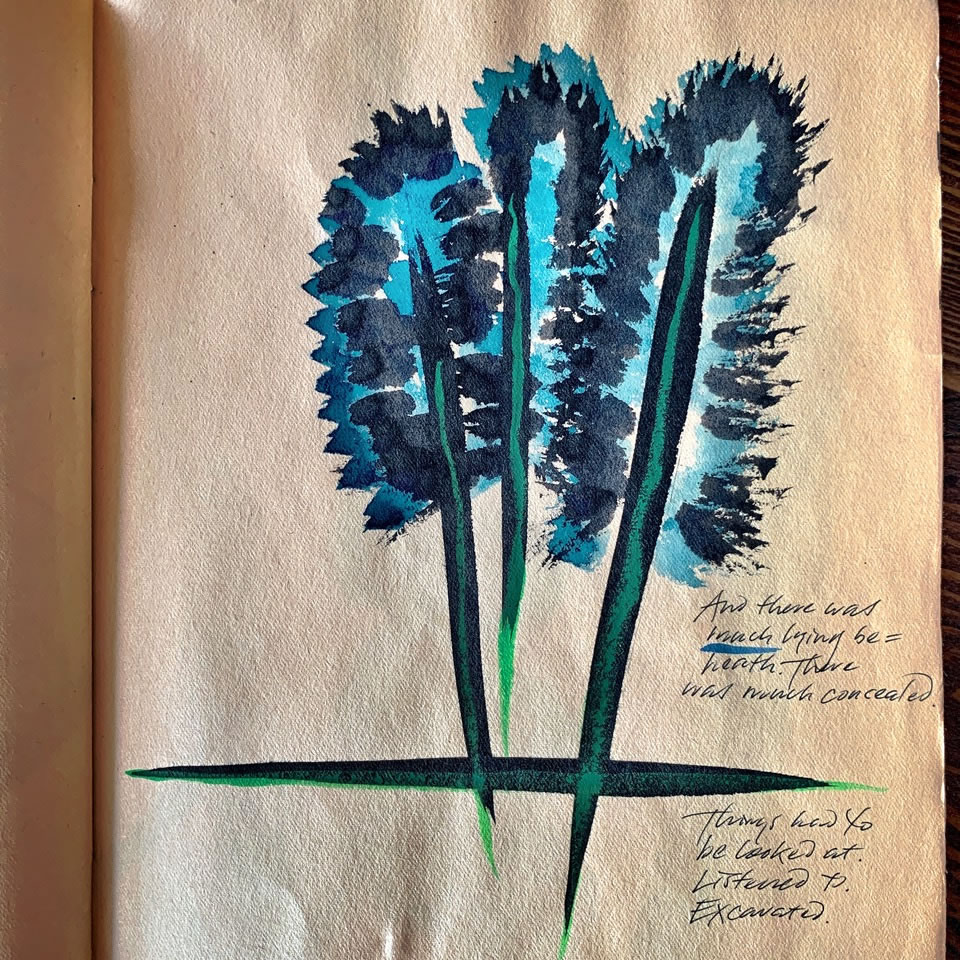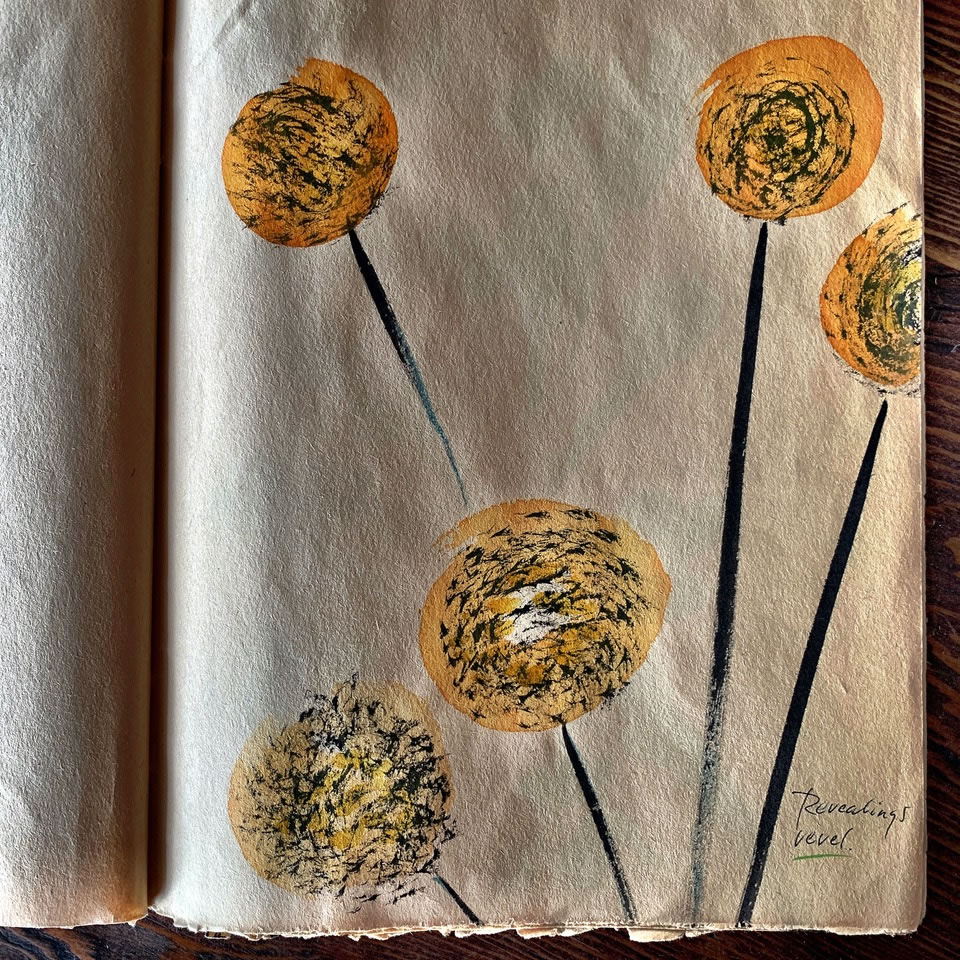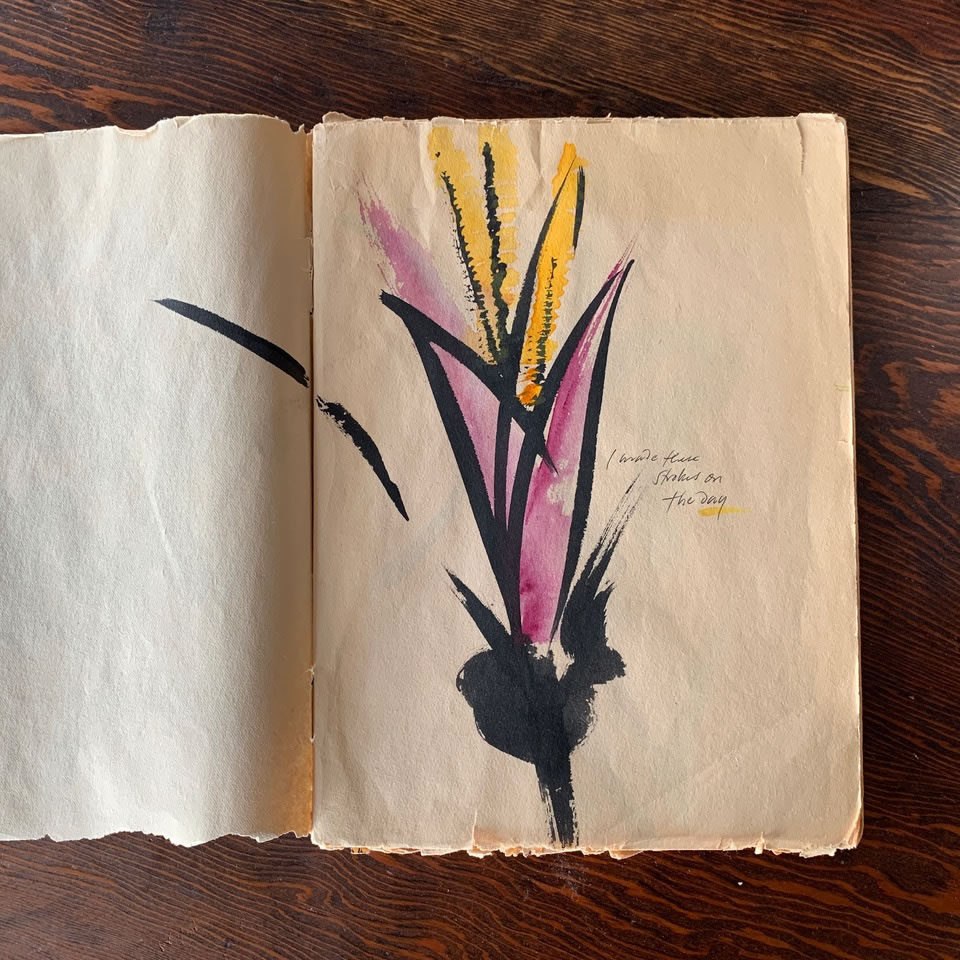 To each, their journey and interpretation of the meaning of flowers,
and how they flow for you.
Explore
as you will, reach to me at girvin@girvin.com
and let us know
if you'd like one of the prints.
TIM | GIRVIN | Osean Studios
….
THE STRATEGY OF IMAGINATION +HOLISTIC WELLNESS = PLACE
DESIGNING ENVIRONMENTS FOR HEALING + HEALTH:
PLACES | RETAIL | RESTAURANTS | SPAS | WELL CENTERS
wellness experience design, storytelling + brand