The Scent of Maleness —
the Fragrance Design of Man's World
The ArcherMen Lexicon of Fragrance. Spray it on.
The New Meaning of "Air Superiority."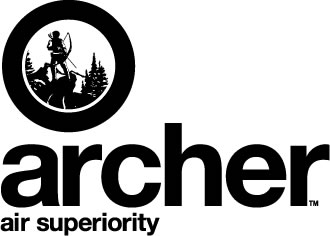 There is something to the world of fragrance design that presumes subtlety, delicacy, restraint in the alchemy of scent-making. The perfume maker's art is a symphony of artistically gathered and arrayed notations, scent on scent, essence in essence, story in story. People tire of perfume bombardment — department store corridor perfume wash-downs, scent bricks from Abercrombie retail, scent swathes and smell waves
like a gunboat peppering a shoreline.
I've written a lot about men and scent.
Manly men,
Mad Men,
Jack Spade,
Tom Ford,
Stephen Kenn,
Ben Gorham —
there's a man's world of
design,
materials,
materiel and
what it smells like.
When I think about the scent of man, I think about my history, as a designer, working in men's spaces, places for guys.
Places where guys are working —
at least, to my recollections,
when I was there.
American Bullriders, real cowboys — and everything around them; that's leather, hay, baling ropes, horse and bull, wire, dirt and manure.
Cummins Engine — oil, gasoline, spun and ground metals, cracked concrete and fresh rubber.
Jeldwen [Timber] — burned wood, sawdust chips, crushed plants and turned earth, shredded pine needles and flayed bark.
Harvard, Houghton Library + The Fogg Museum — shaved leathers, the oxgall of pigment, powdered resins, cut vellum, the glinted scent sharpened blades, handmade paper and letterpress inks.
Stan Taft Artist — ground minerals, turpentine, polished and scribed copper,
coffee, burning and otherwise,
snapped canvas and linseed oil.
There are other "men places:" — jets, yachts, construction and building sites, climbing schools, fishing lodges, REI, hotels, kitchens, sign painter shops, golf courses.
And monasteries —
incense, massive hanging canvases, wood, butter lamps, hints of spice and
cooking smoke, water on stone, polished woods.
A friend pointed out Archer. Men-ness in a spray can.
A spray can works – it's not subtle, it's a bomb blast.



"it may not be a man's world,
but it can smell like one."
Point is simple.
Men's places, duplicated.
Cars, booze, guns.
That's one take on masculinity.
[Can imagery from ArcherMen.com;
blog header by Girvin.]
TIM
…..
EXPERIENCE DESIGN
STRATEGIES | BRAND, STORY & SCENT
http://bit.ly/fqHmEd