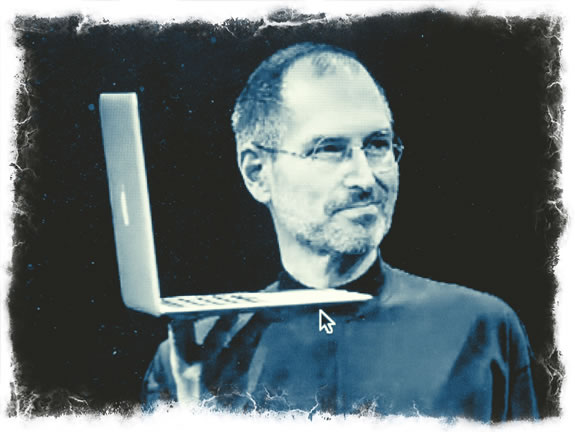 Apple
I was talking to a group of Japanese design students yesterday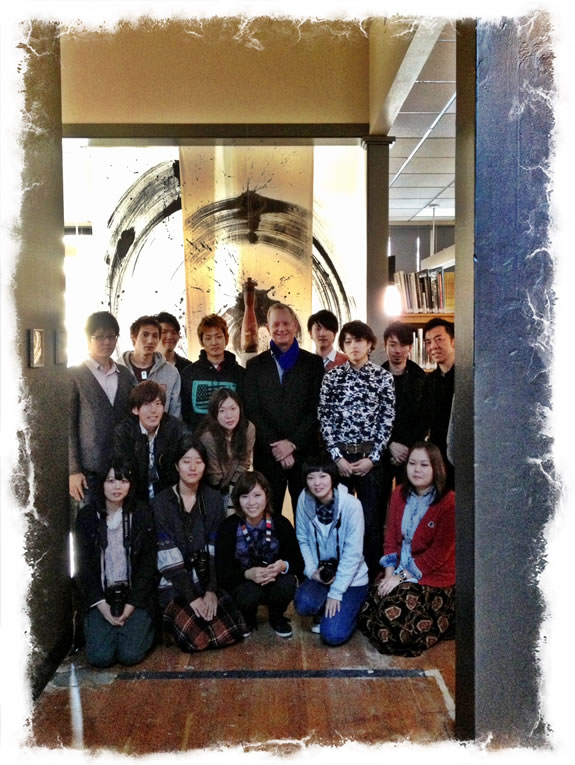 at the GIRVIN | Seattle offices,
about the idea of the heart of design — and the signature,
the personal signing, that any designer will bring to any challenge.
The signature is all you.
And it's all about your difference, the distinction of you, your view, your experiences.
Be cool.
Be amazing.
Be different.
Be wow.
Any design vocabulary is about knowing the gestures of creative explanation,
the framing of letterforms,
the movements and touch of arm,
wrist, fingertips and
the nervous excitement that the brain
sees,
organizes and
senses — and fires in activating movement.
Where to go —
another
horizon — a place that hasn't been seen?
Another scene, another way
of seeing.
Apple — building design solutions not for the simply known and present horizon,
but more to the future of visioning.
Steve Jobs references this foundation, in this Apple Tribute video, a memorial anniversary:
"I skate to where the puck is going to be, not where it has been." Wayne Gretzky
The more that you've traveled, been out there, learned other languages,
lived in other places, worked in other cultures, the broader your vocabulary will become.
You know more because you've seen more. Inspirations and theories become
While I was talking to them, I realized that in each of these students lies the character of their dream, and their visioning of a better designed world.
What is design legacy for "each designer,"
mindful — or wildly unbridled creativity —
but the layering of the journey, the experiences of each person,
the depth of their explorations, and where that takes them?
As I was mapping this idea for the students at the office, I struggled in my mind —
who would this be?
Working with Steve Jobs on the progressive slimming and disciplining of solutions —
he, as my creative director — taught me that the visioning of Apple Design,
ignited in the spark of Steve Jobs and his inner most aesthetic realm
could be the most unusual [and the most driven] creative modeling that I might ever experience —
creator, product developer, visionary trans-platform technologist — and creative director.
ALL
IN
ONE.
A message from Tim Cook, Apple's CEO.
Steve's passing one year ago today was a sad and difficult time for all of us. I hope that today everyone will reflect on his extraordinary life and the many ways he made the world a better place.
One of the greatest gifts Steve gave to the world is Apple. No company has ever inspired such creativity or set such high standards for itself. Our values originated from Steve and his spirit will forever be the foundation of Apple. We share the great privilege and responsibility of carrying his legacy into the future.
I'm incredibly proud of the work we are doing, delivering products that our customers love and dreaming up new ones that will delight them down the road. It's a wonderful tribute to Steve's memory and everything he stood for.
– Tim
A BLESSING
to have known
him, and experienced what
I did. And "yes!" to what might be offered,
the new designs, beauty-making, creativity
forth-coming.
TSG | DRIVING NORTH | I-5
…..
GIRVIN | CONTEMPLATIONS ON DESIGN +
THE LEGACY OF STEVE JOBS & APPLE
DESIGNING IMAGINATION : AND THE TOOLS TO MAKE IT HAPPEN