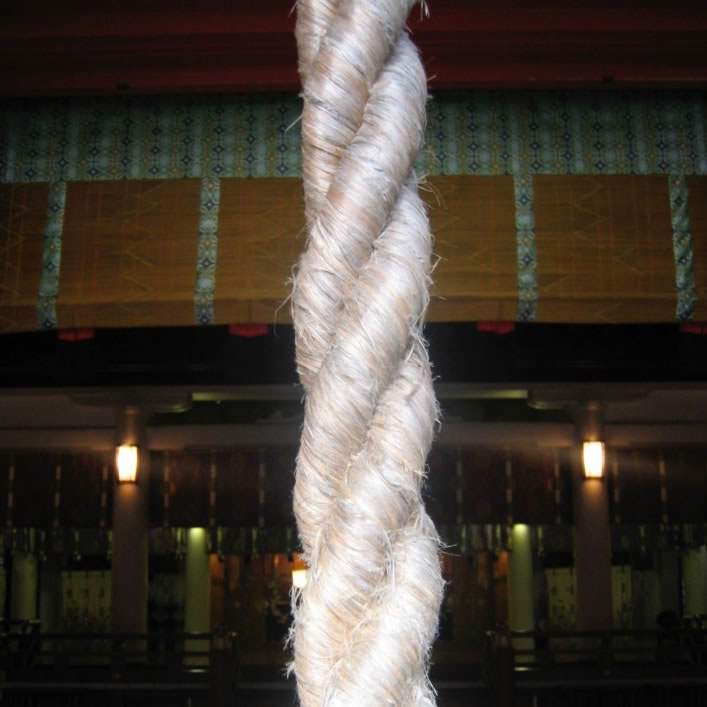 DESIGNING BOOKS AROUND THE CONTEMPLATION OF THE MOMENTARY
It's been said that haiku are the quintessentially delicate framings of momentary meditations on instances of fleeting revelations, tripartite in two ways: three meditations, as well as kigo (Japanese, "season,") 17 notes of voiced expression and the "cutting" parable—these lines build in contrastive meanings, reflected in the cadenced measure of poetry.
Zen, nothingness, everythingness, transience, beauty: in emergence and vanishment.
It's far more specific, of course, there is a cutting allegory—the kiru (Japanese for cutting—the kireji, the "cutting word," the spiritual balancing of a particular type of incisive word that separates ideas in contrasting juxtaposition—that, in an exclamatory remark, can suggest an alignment—"there's this, and there's that, they are different, as we know it, but Ha!–really, they are the same."
In modern Japanese haiku, the notion of 17 syllable metrics evolves, as well as potentially, the nature of the meditation—for example: focusing on nature. There is Zen nature and the Japanese aesthetic of the fleeting nature of things—their transitioning vanishment.
"M e a n w h i l e
l e t  u s
h a v e
a
s i p  o f   t e a. . .
Let us dream
of evanescence
and linger in the
beautiful foolishness
of things."
K A K U Z Ō O K A K U R A
T H E B O O K
O F T E A
–––––––––––––––––
Juxtaposition is key—and Scott's contemplations reflect contrast, discovery, family, humor, joy, love, the quest for balance and wa—the Japanese sound of harmony.
In Japanese traditions, haiku are often stroked in one continuous line.
In my treatments, I'd written these out as breaths[since, in the beginning, I realized that I was actually holding my breath while I was writing.] So, inhale, one grouping of words, exhale another, inhale another movement—exhale on the finish.
As in our calligraphy classes at GIRVIN, I teach the students to:
Breathe time.
A breath,
a moment.
My method of interpreting Oki's haiku was taking clauses of meaning and intertwining them—all six hundred haiku are written extemporaneously, completely freehand and unruled. I did them all visualizing how they appear on a page—without crossing the textual calligraphy through the gutter of the book and working enlarged initials as opening versals. I didn't always stick to three lines, but—as I'd referenced—divided them on clausal meaning and inspiration. Like I was listening to Scott, reading them.
People said—"hey, haiku are always only three lines!" I said, "really, what's the point of that?"
It's really in how you read them.
I also felt that, in my relationship and long-running technology branding history with Scott Oki on groups of particularly powerful PNW tech start-ups, his visioning was asymmetric—it was unconventionally buoyant, if not exuberant: working with him—it wasn't straight-line, it was intuitive, exploratory, open to potential.
To that, I tried to imagine Scott saying these things—and, if I was listening and transcribing—how would I write them out?
The books reflect
that breathing time.
And the principles of the design are classically built, founded on medieval page principles.
Tschichold's drawing of an octavo-format page proportioned in the golden ratio or golden section "34:21"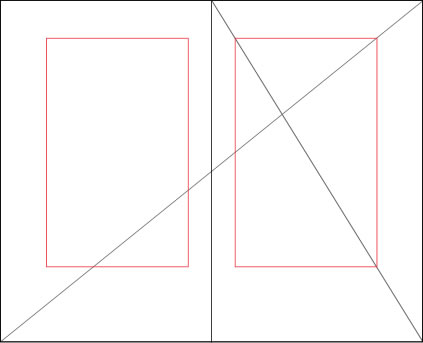 As the books are laid-out on
an ancient formula of page construction, we're using GIRVIN titling fonts—like this 1st century epigraphic alphabet design for textual headlining, throughout.
Like the contrastive nature
of haiku meditations—
things go apart: things go together.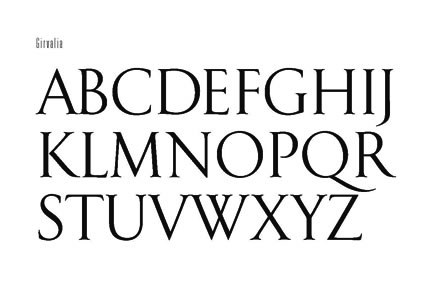 The concept of the calligraphy is founded on a pitch book that I did in the 70s, a journal of poetry by Issa. In that study, I was taking principles of Japanese calligraphy and interplaying them with Western broad-edged calligraphy. That book, in the Rare Book Library at GIRVIN,
looks like this: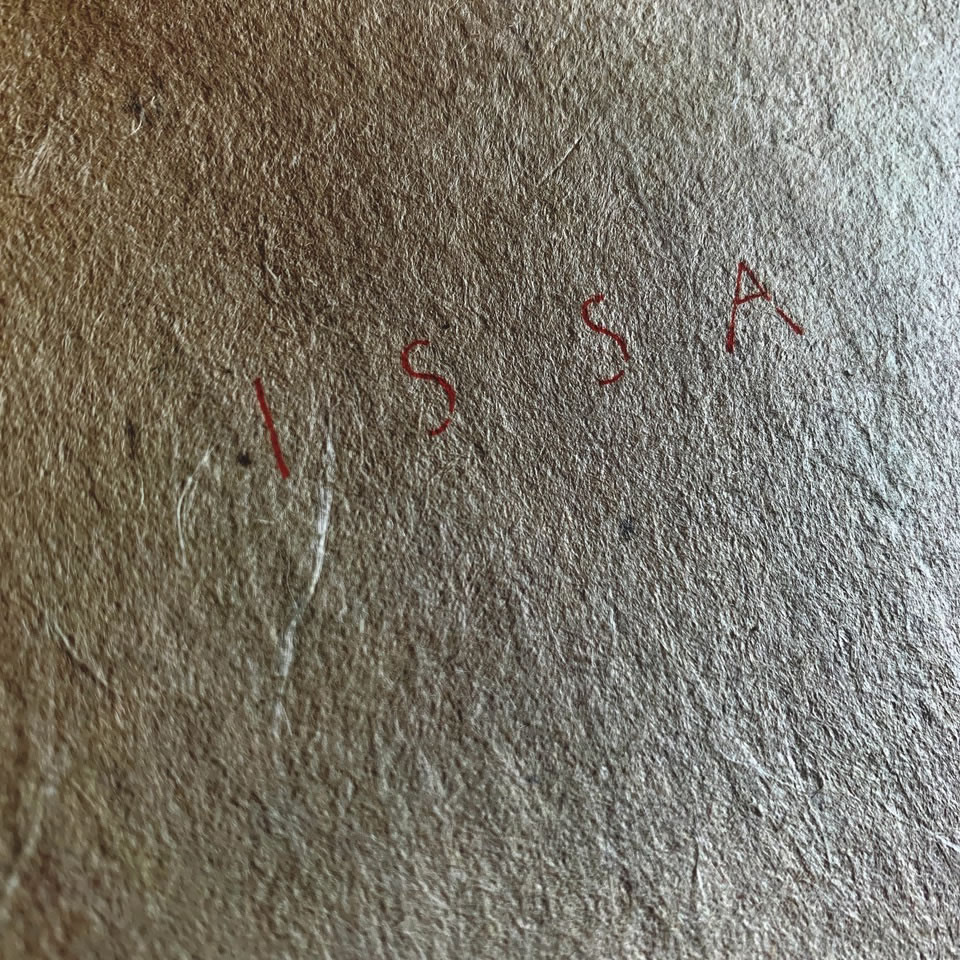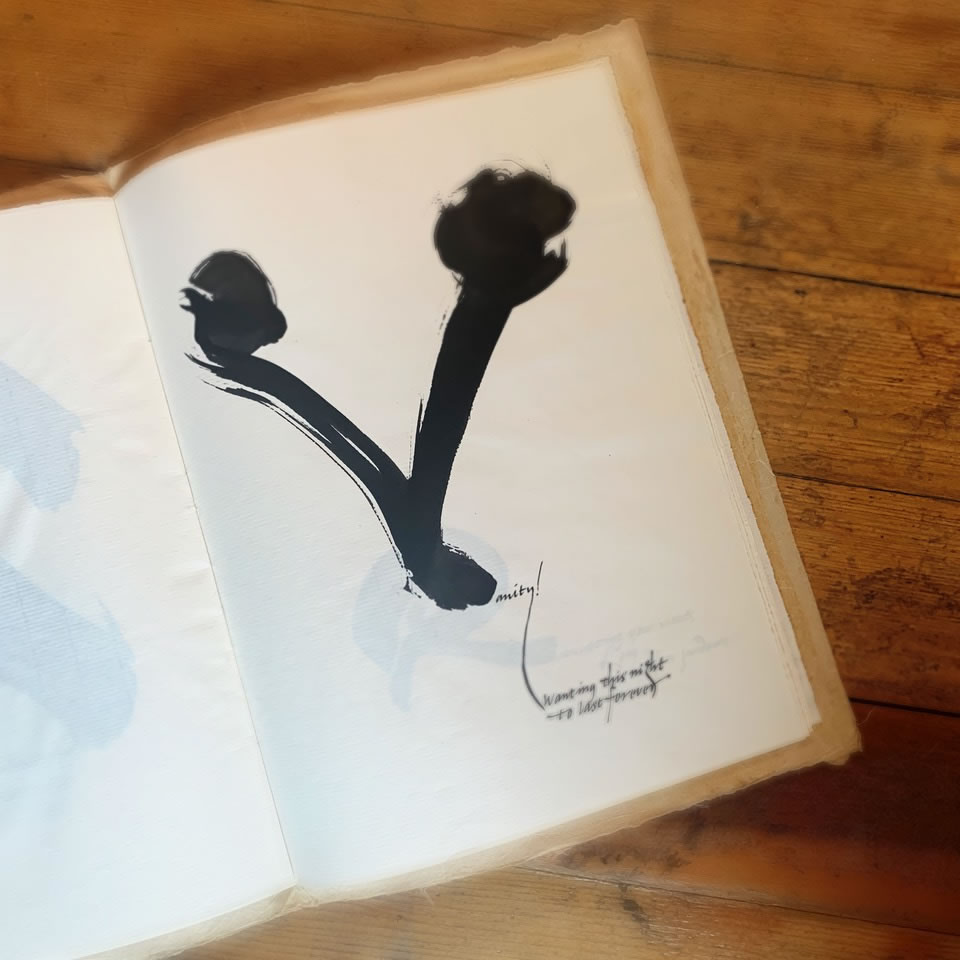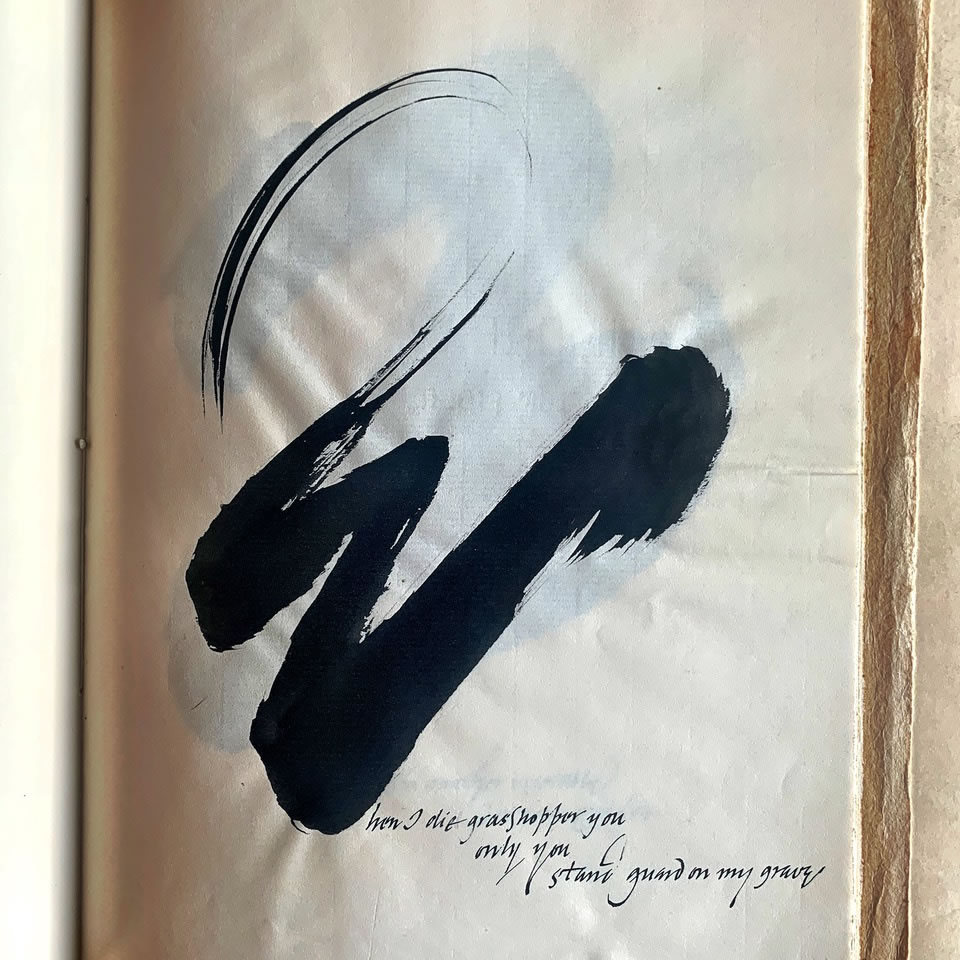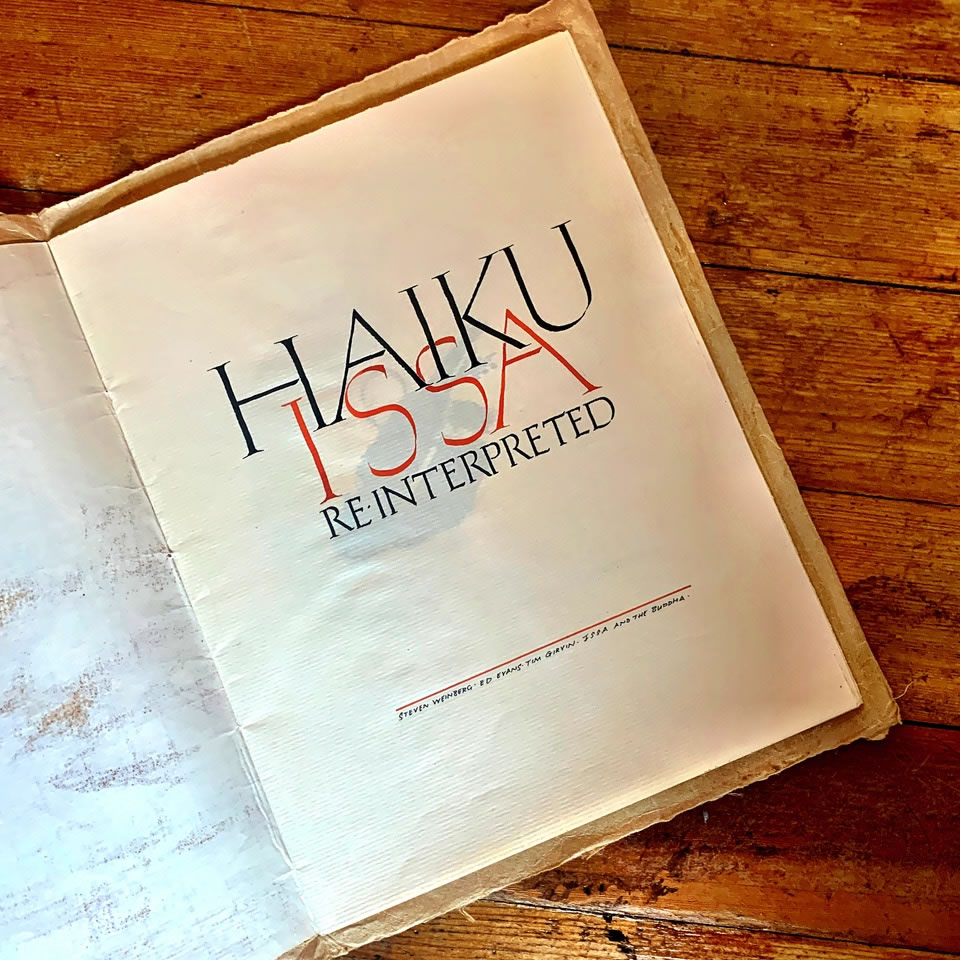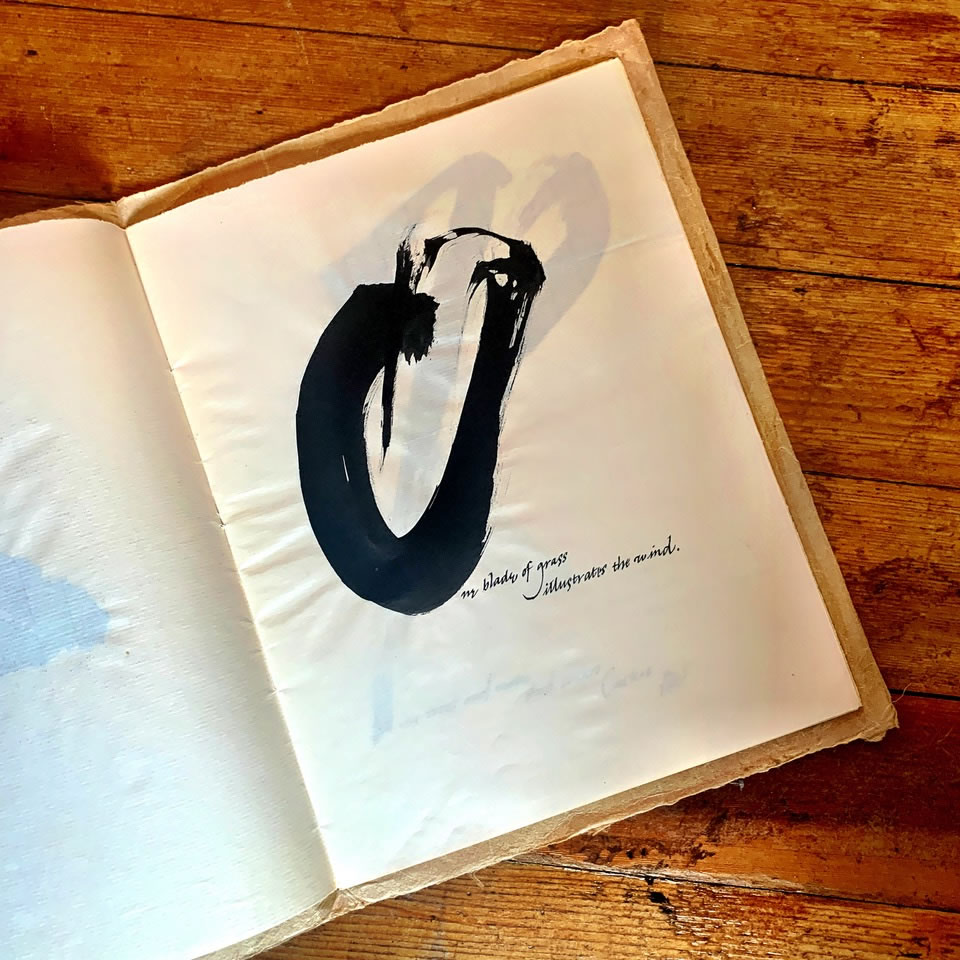 That book was built completely by hand, never reproduced, just a design exploration.
But it was the principles of this design that influenced my thinking on working towards a completely handwritten version of Scott's books—4 volumes of haiku, just over six hundred pieces of calligraphy.
I drew them as a meditation. First, I would read the poem, then I'd think about its energy, and draw an initial capital or versal to set the page, then I'd work around that poem, playing with the breaths of the clauses to build that out.
This massive undertaking I drew at Osean, a coastal studio I built with Dawn A. Clark. There, every page written, metaphorically on a table from the cafeteria of an insane asylum—which bears in mind the phrasing of Kazantzakis:
"Madness, Brother Masseo, is the salt that keeps good sense from rotting."
Contrastive.
Over my shoulder, crows studied the work, warbling in a tongue which we taught them as a greeting around food—"hello." Shodo—who gurgles "hello" when he's expecting attention is the leader of the clan. He is named after, black-inked as he is, the Japanese for "the way of writing" = sho, "writing"
and do, "way."
(These photographs by Dawn A. Clark)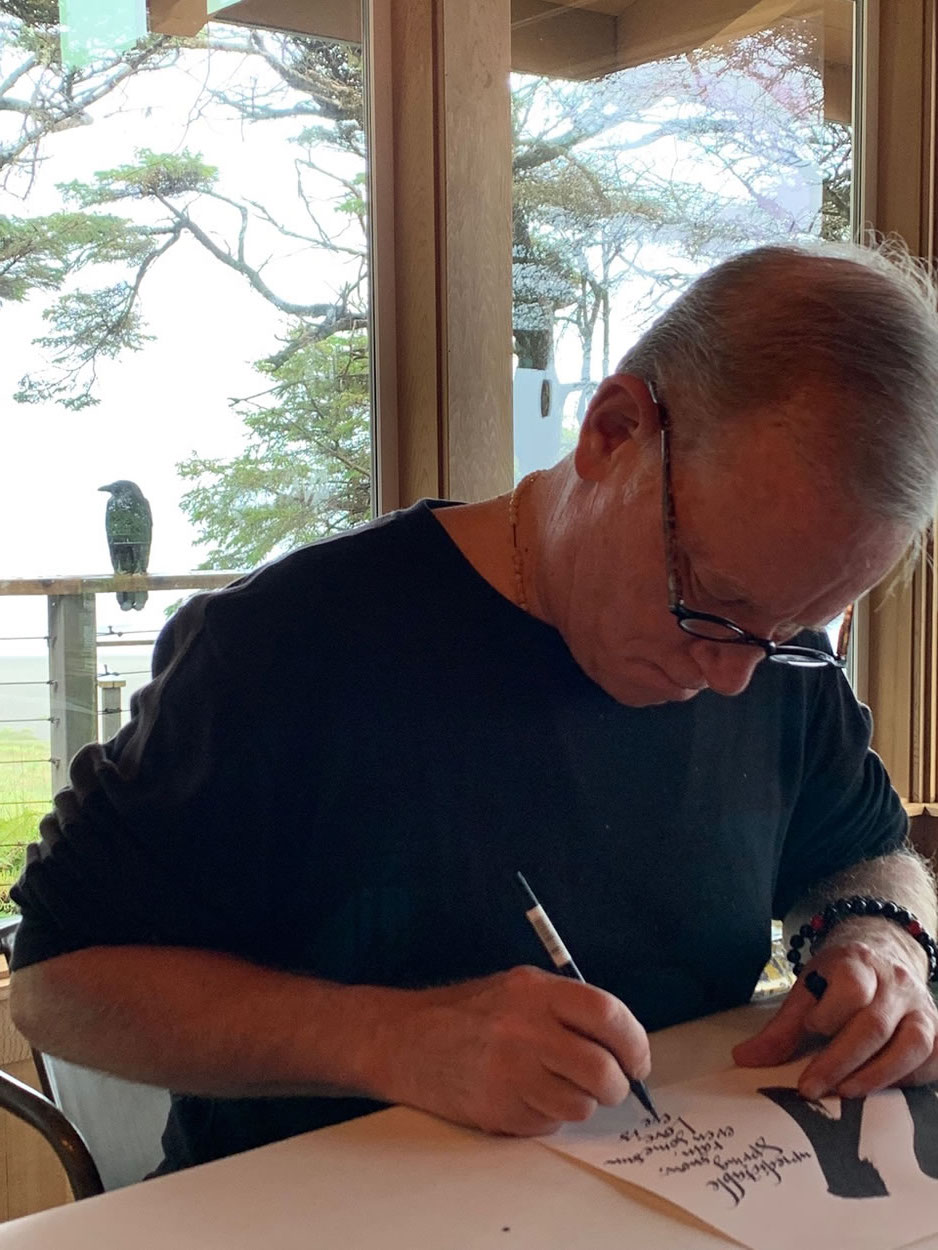 Here's the process, with Shodo.
First, I chose a stock that had a very particular tooth—smooth enough for broad-edged calligraphy, with some bite to the drawn stroke, yet textured enough to take an aggressive brushstroke, laden with ink and wouldn't bleed in the seep of the ink into the stock—I used a super black India ink—probably a gallon, in all: sooty black, with some deeply granular molecules of blackest black, and I used a string of 3.5, 5.0, and 6.0 mm pens to draw with—all crisply cut and recut to give me a sharpened
precisely crisp stroke.
–––
Cut the stock.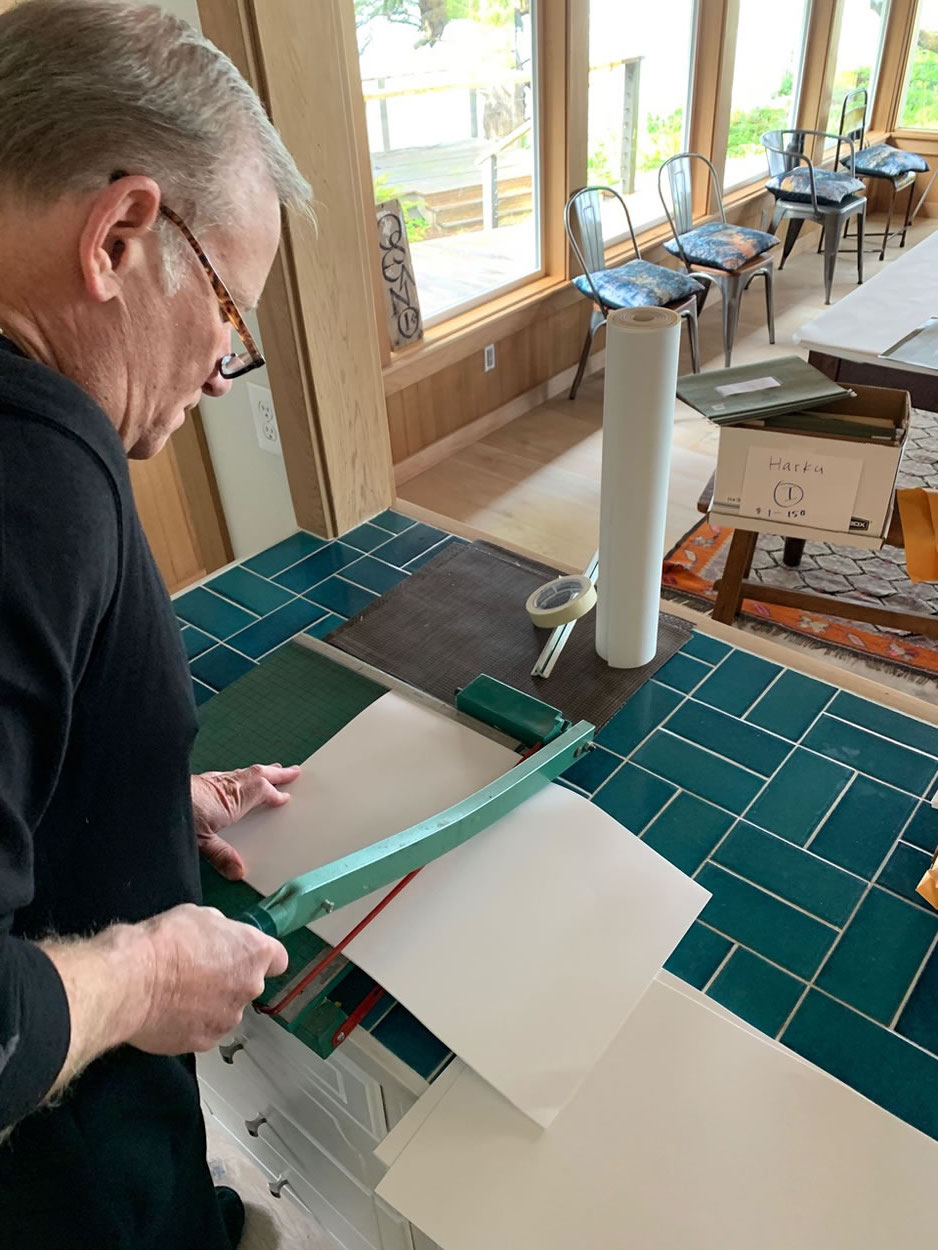 –––
Foldered files produced by Gabrielle Girvin—of all six hundred haiku—for easy reversed-process scanning by Gabrielle and file importation by Kevin Henderson—book design, Senior Designer and Project Manager at GIRVIN—into the book, along with Haiku Japanese translation oversight
by Chie Masuyama.
–––
I lay out and organize
Gabrielle's folders of each haiku.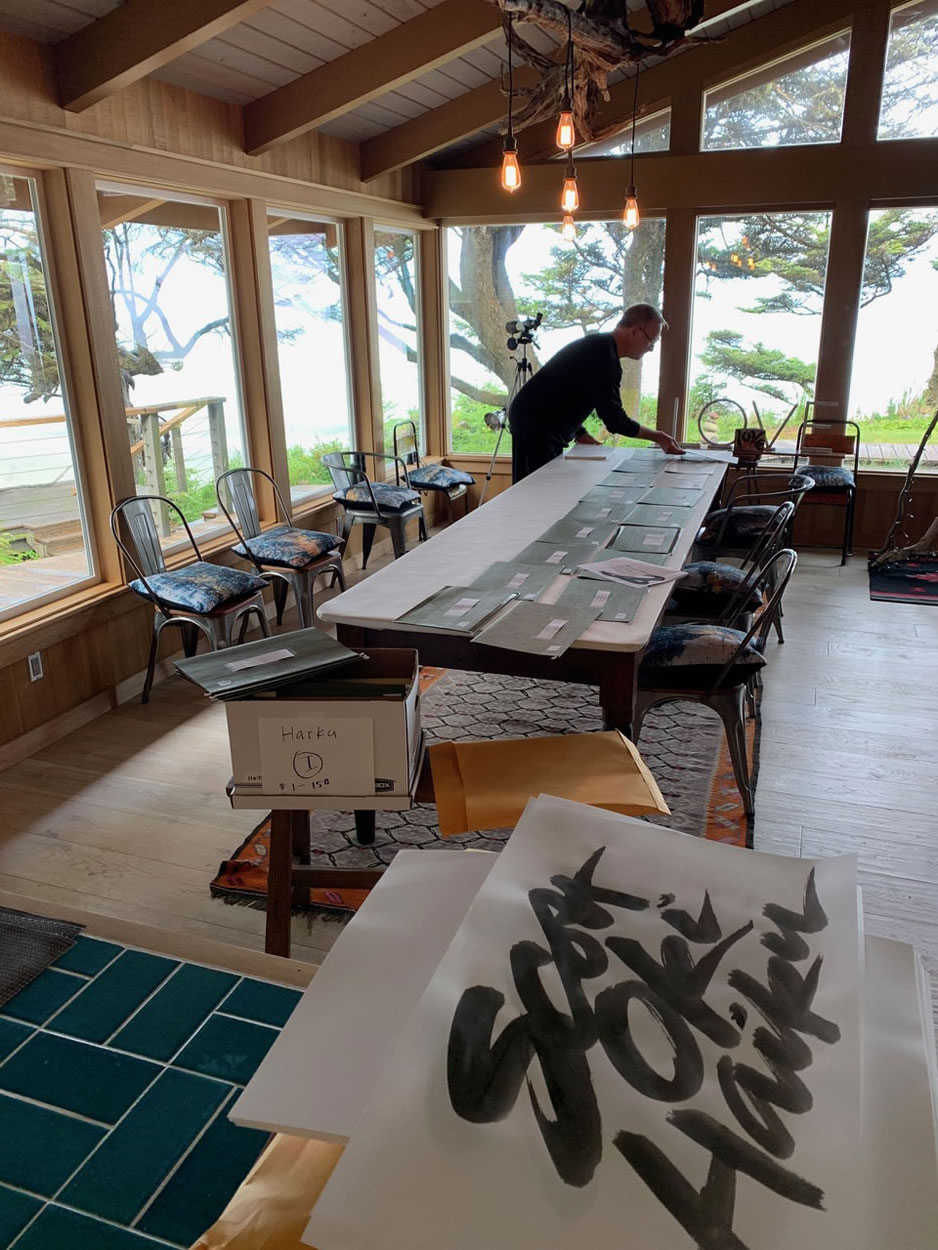 –––
Japanese fudé brushwork [with Shōdō's supervision.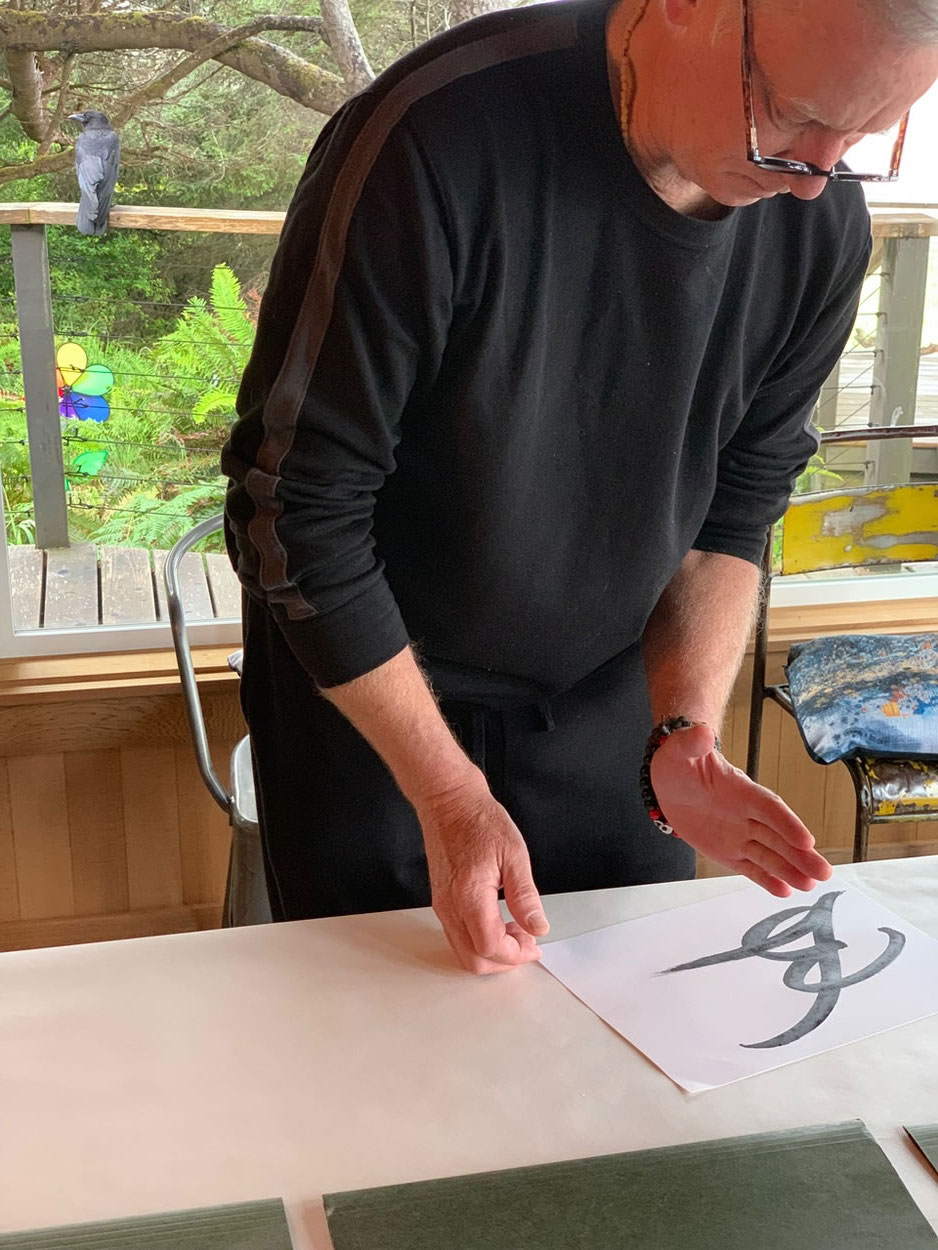 and page planning—scouting the gutter line.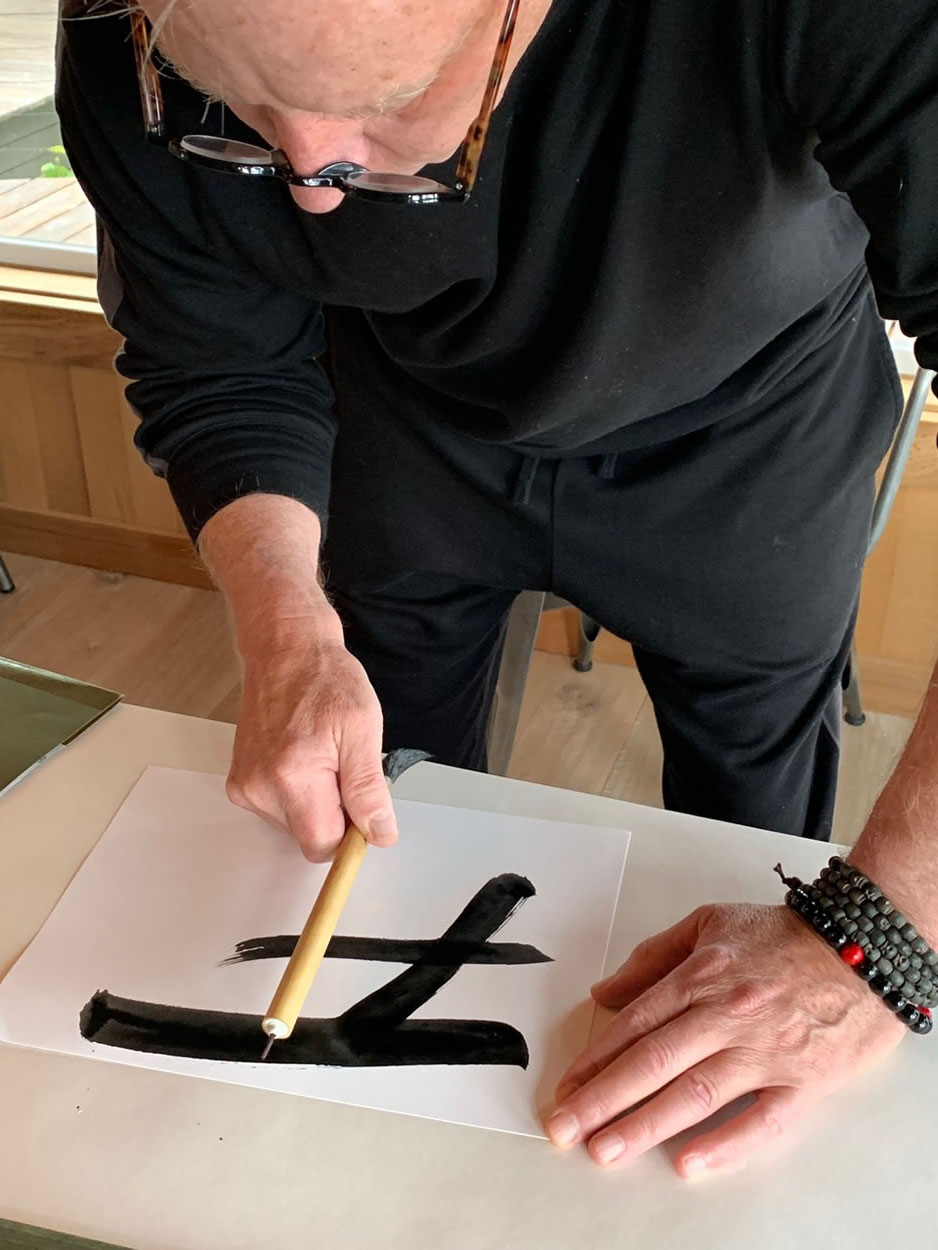 –––
Sequencing the spreads, all 1200 layouts, with initials and room for rightsized calligraphic "breathing" of the Oki Haiku.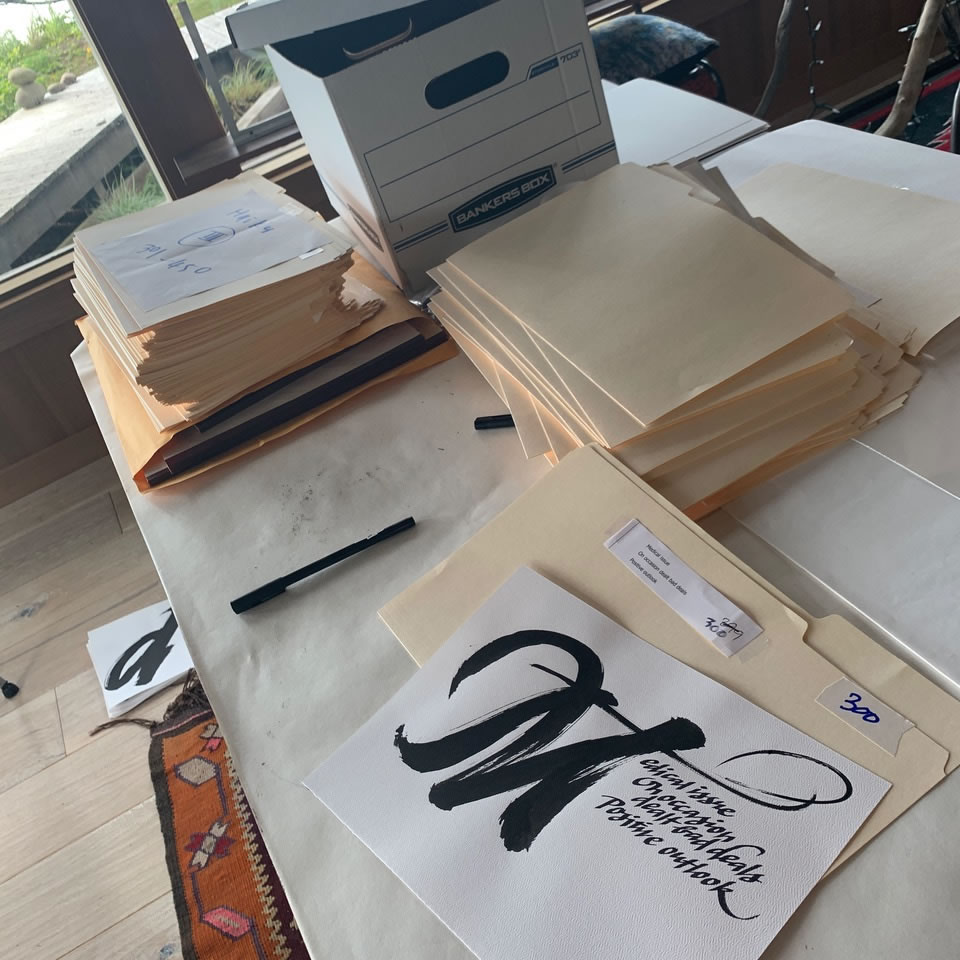 –––
Folders and stock.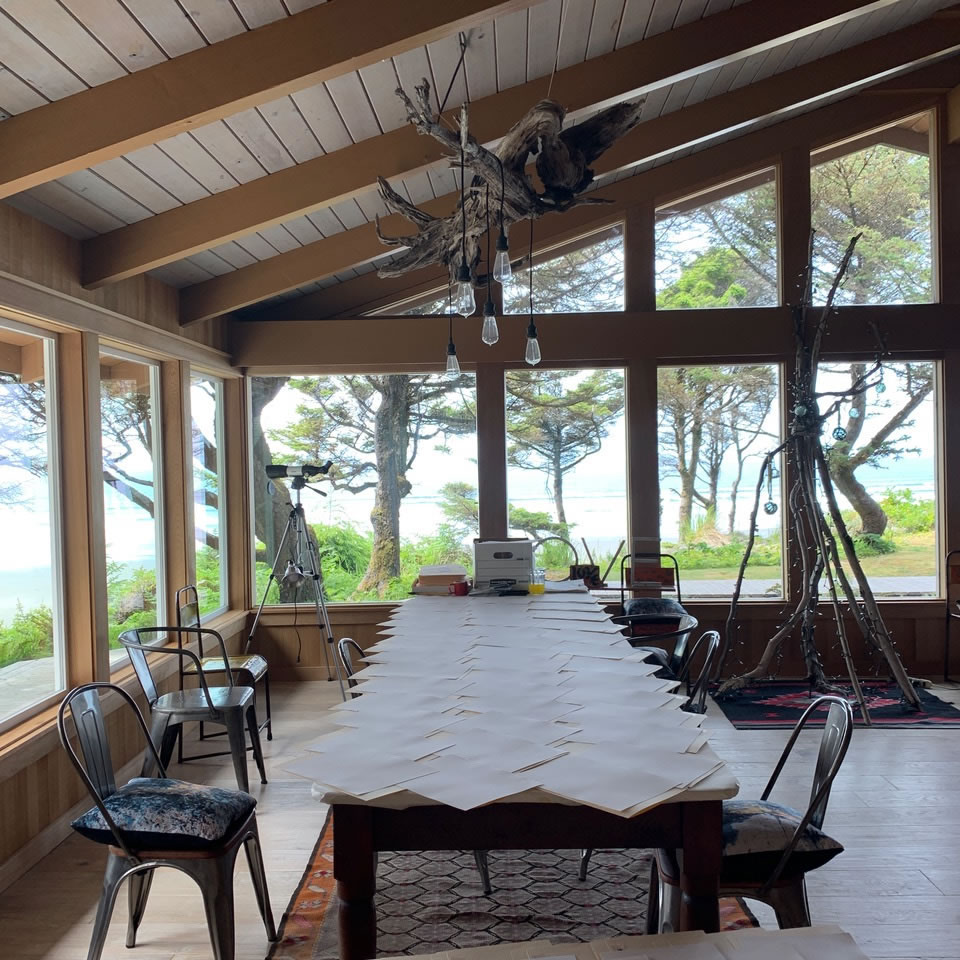 –––
Initialize.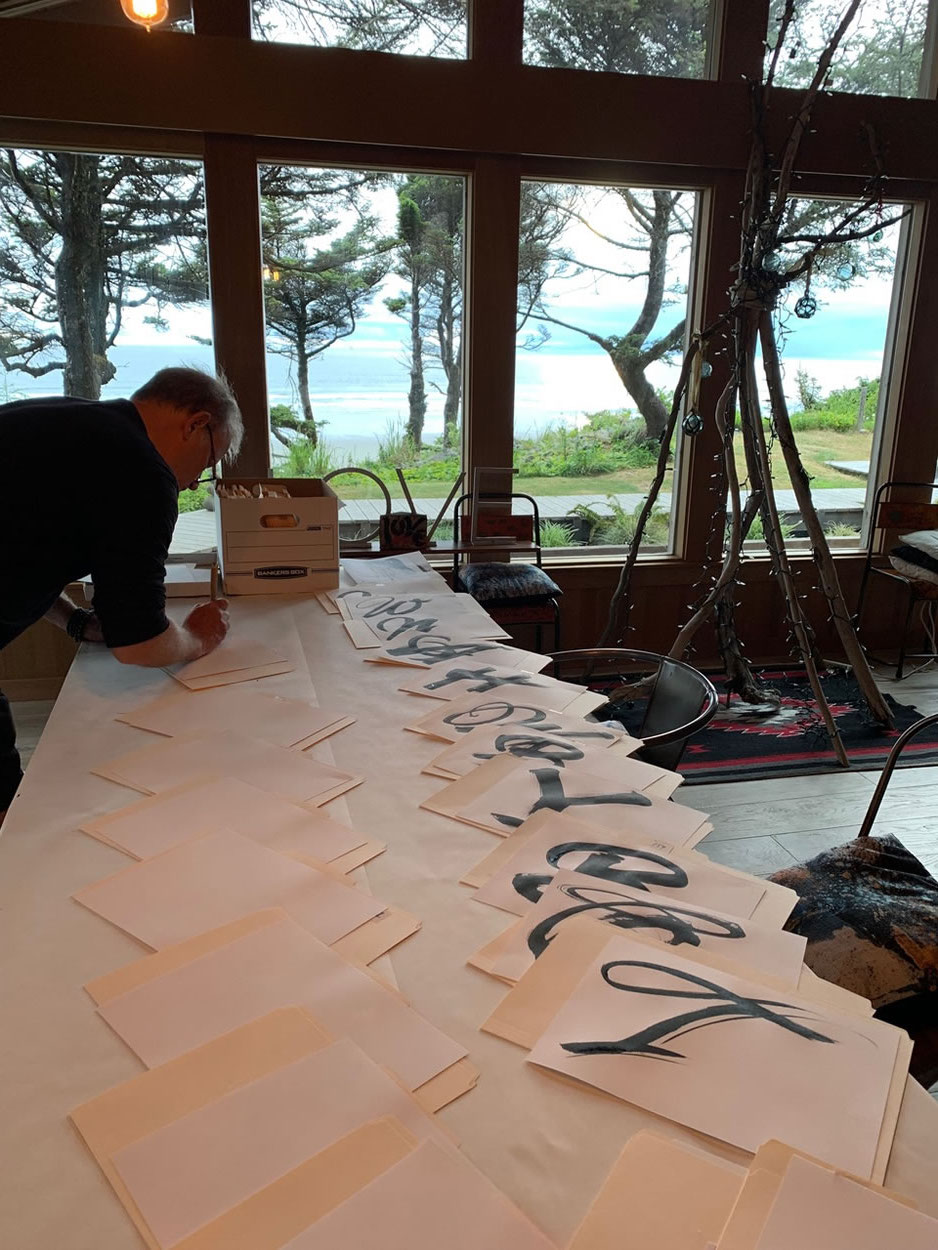 –––
Massing the sequencing: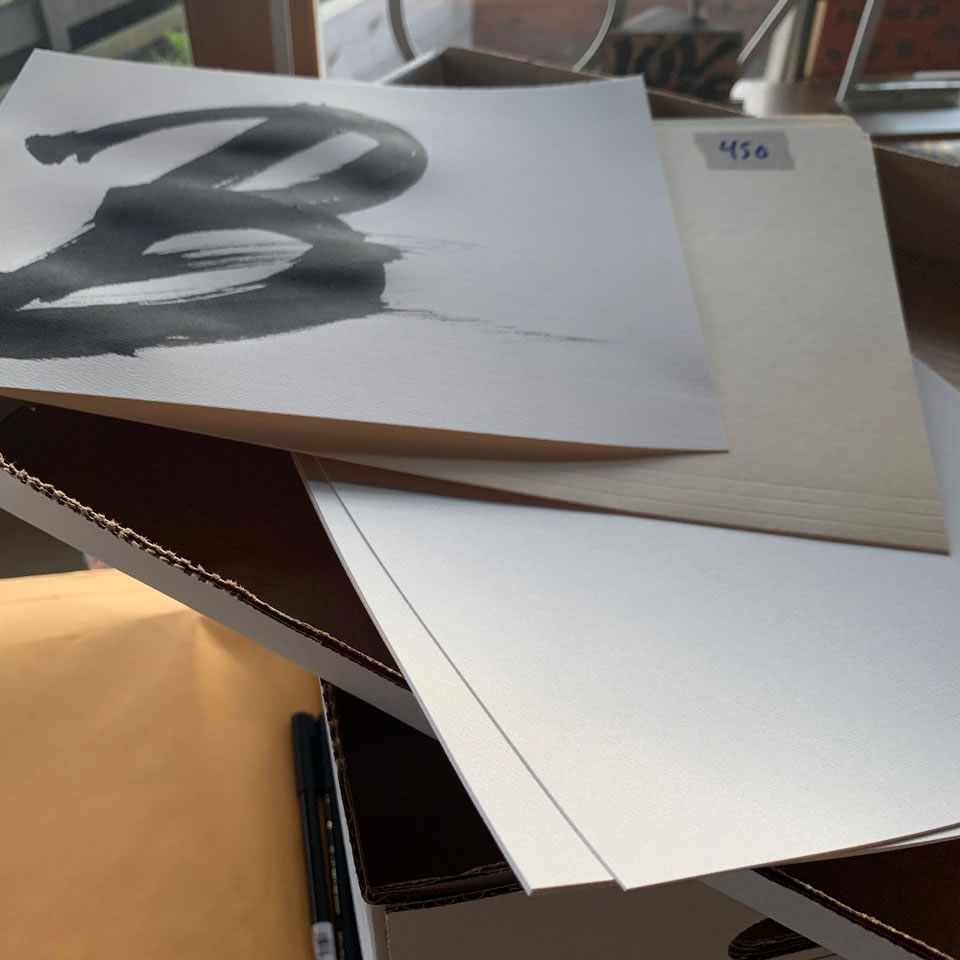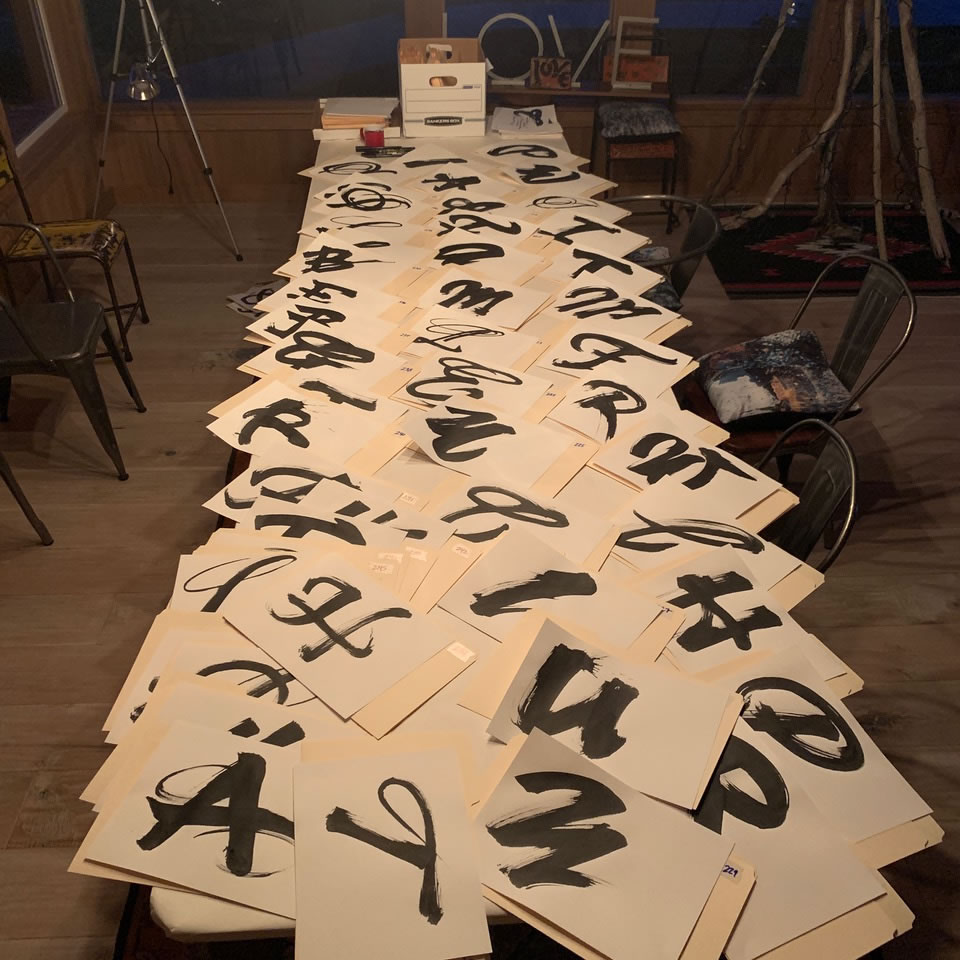 –––
And the last haiku, without Shōdō—who'd grown bored of my behavior.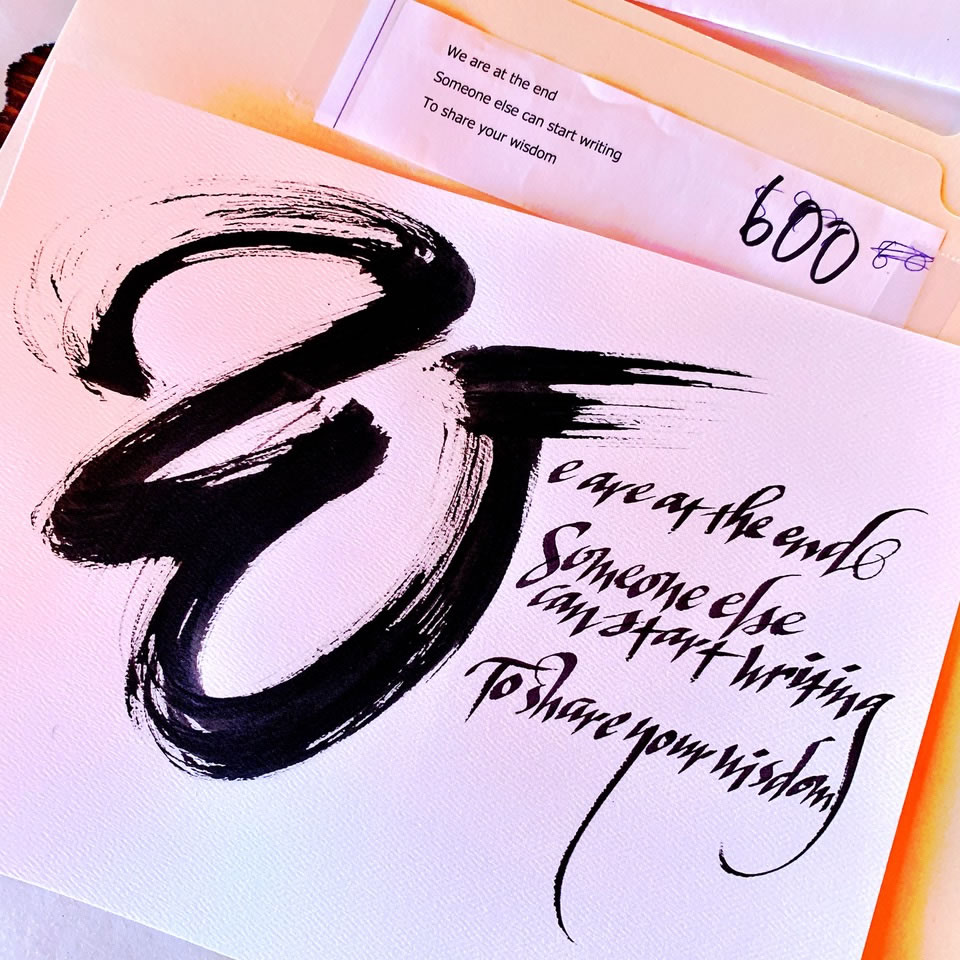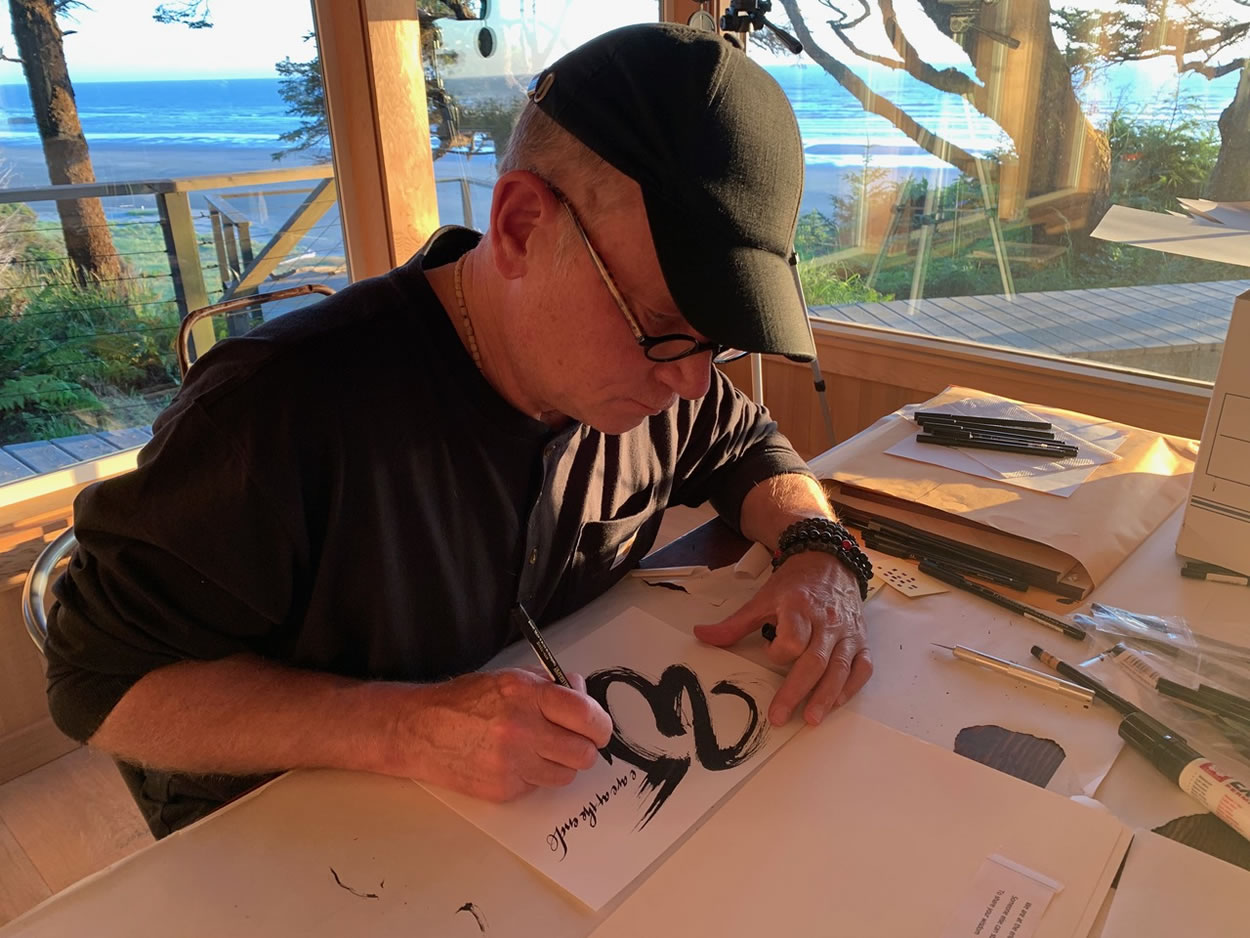 An honor, this collaboration with a friend, collaborator, known long.
Thank you Scott.
Thanks, too, to the GIRVIN team.
–––
T I M G I R V I N | girvin studios
LIBRARIES | LABORATORIES | GALLERIES | DESIGN TEAMS
206.890.0621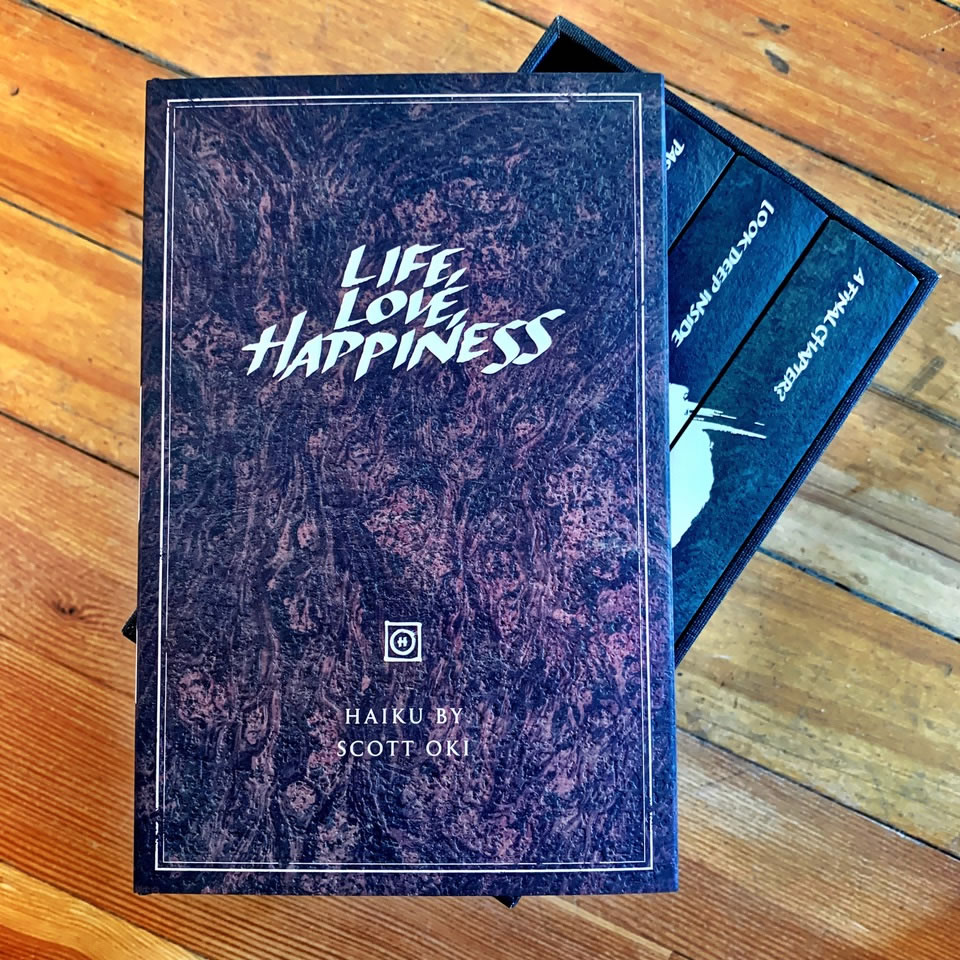 GIRVIN on innovation
Technology & Design thinking: goo.gl/YUdmMa
Talk it up
D r a f t i n g C r e a t i v i t y | Girvin : goo.gl/quTxT1
GIRVIN TEAMS | SFO + SV | NYC | SEA | TYO