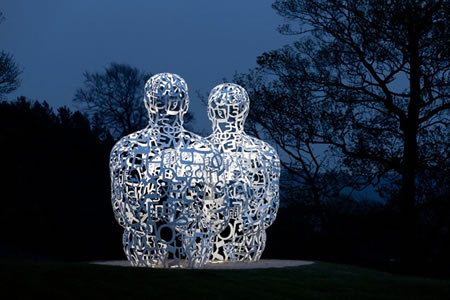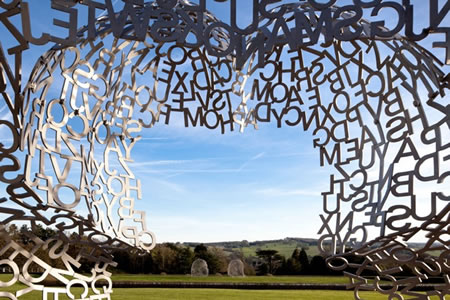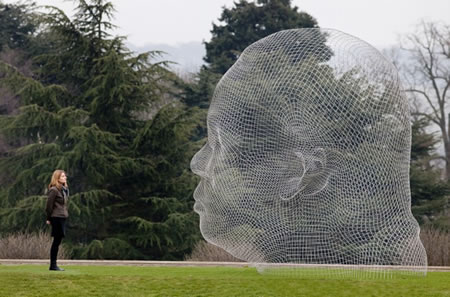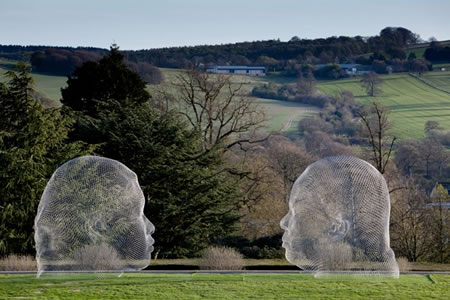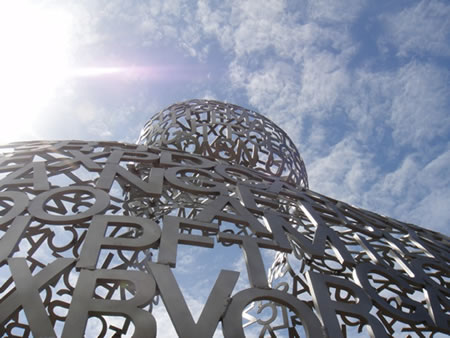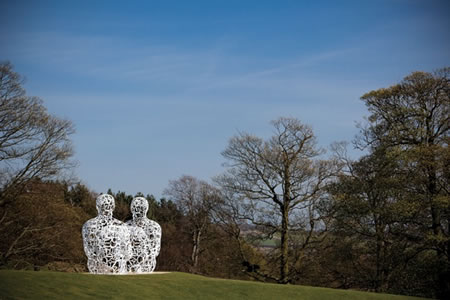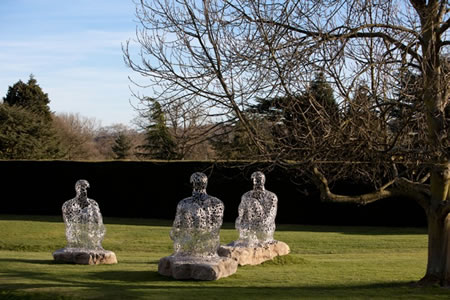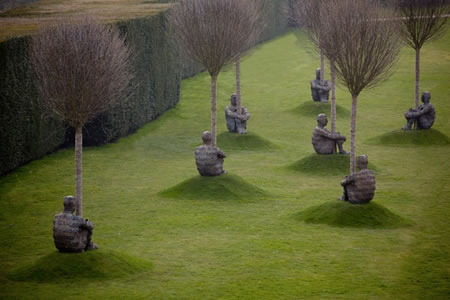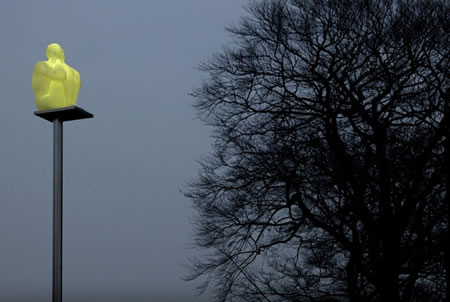 The LINE OF THOUGHT — THE THINKING THREAD and the illustration of idea — the crossing, ruled chalkline, oftentimes, to care of messaging, is in the deep story of text. A drawing is illustrative, it's the shining of an idea. Lustrous. But text is a different webbing for the power of ideas.
It's a map.
[Imagery, above: Bradley Sculpture Gardens, below: Girvin]
Text, messaging, writing is, too, illustrative — but it's not a picture, a scene, tableau — per se, interpreted. It paints renderings that must be read — and the individual, the reader, does the renderings in their own imaginings.
A classical spell-casting map, a diagram for alphabet magic: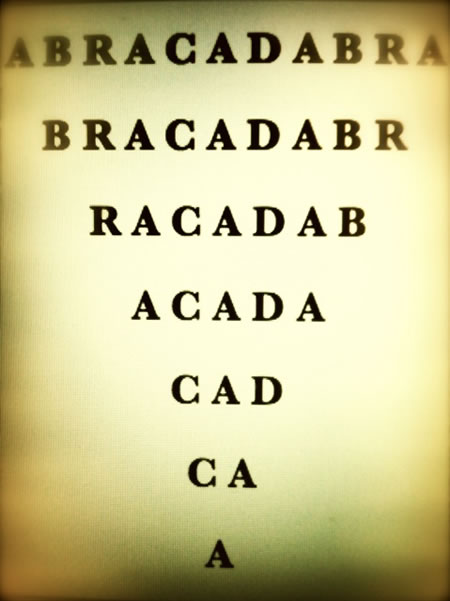 The alphabet — the mystical, talismanic, amuletic markings — the geometry, the scratchings of magic trans-script. It is that, the signing — the assigning of meaning, the scripted calligraphy that transports us across the barrier of sight, to mind, to memory, to visualizations. Reading, you cross over. See more — and in that synchrony of the moment, time flies and you move on, and in, and through, to something new — the cartography of the alphabet is the the log to guide you there.
Navigate your visioning — what you read, you shall see.
What you write, will be the beginning of that journey.
TSG | NYC GIRVIN studios
…..
G I R V I N | BRANDS BASED ON GENIUS
BUILDING STRATEGY AROUND PEOPLE
http://bit.ly/s1PEyI