Writing out the Telling of Brand Character
When you meet someone —
impressions emerge,
tellings happen,
characterizations frame themselves.
I've always believed in the idea of
listening, and
writing it out.
When I ask a question
I'm looking for an answer,
but I'm looking for
the feeling of that
answer of the quest
to how that telling is told.
What does it feel like?
In the emotionality of any experience,
you grasp at words and you
put them together.
They string out in an array —
and they form a fabric.
In the loom of ideas,
the weaving.
And you think —
in the context of brand —
that layering,
it is a weaving; a symbolic intermingling of
the warp of strategy, the weft of personality, and, in that metaphor of weaving,
together they form something new, interwoven –
a tapestry of unique content that has
been interlaced.
It's dimensionally reframed, for the warp and weft are never merely planar — a two dimensional field, but they are, too — multidimensional, in how they are seen, touched, perceived and held. That becomes magic.
Magical formulation of words of conjuration — you call forward "things."
As a writer of talismans, I think about the power of the drawn word — it's never just an adjective, it's much bigger, dimensional and spirited, even a psychic mapping of the cartography of emotion.
Drawing words in a brand quest®.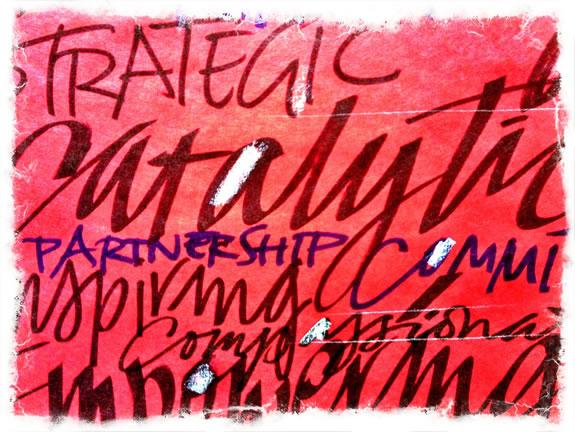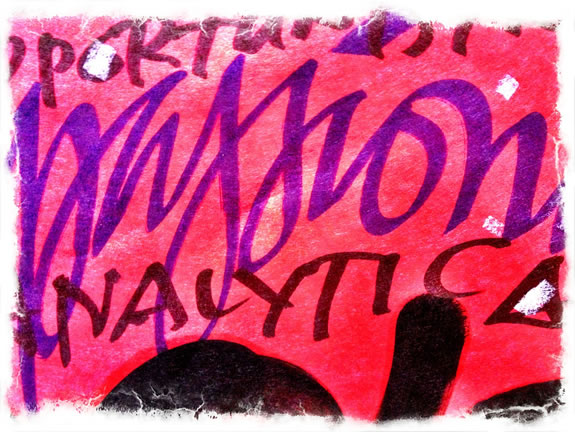 Energy draws energy.
Brand can be fire.
Words can be magical.
TIM
…..
G I R V I N | BRANDS BASED ON GENIUS
BUILDING STRATEGY AROUND PEOPLE
http://bit.ly/s1PEyI