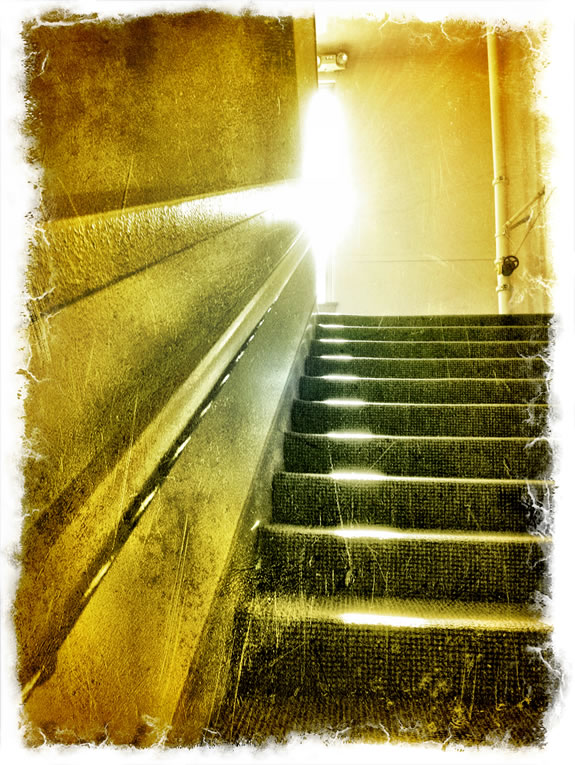 The Light of Brand, the Voice and the Tiering of Message
Messaging and
stair-stepping access
in community
Given the entirely human nature of brand, the enterprise of humanity, the idea of thinking about brand as a poetic expression, isn't entirely without relevance.
But, for me, and the Girvin teams, the idea of this framing of brand experience lies at the heart of how I think about everything: poetry.
In the beginning and the end, it's all about people — thinking allegorically about brand ideas rightly aligns.
I led a workshop recently where our teams were analyzing a brand for the layering of message. I've drawn these staggered "planks" of messages dozens of times. It stacks up, and lends itself downwardly, horizontally, in a ringing movement. Walking these stairs, in an old schoolhouse, where my home studio is, I was looking at the light casting down the stairs and I realized that alignment — the light, the human heart of brand action, the point of
inspiration — the vocation, the evocation, the voicing that is, at once, both visual and textual [more so, experiential] in holistically-realized brands.
Think:
1. Identity — the logo, and what describes the brand at the first tier. The brand voice starts here. Logo and defining signature.
2. A supporting statement — this is a sub-tier message, this can abet the opening positioning. Could be a sentence, or paragraphical.
3. Added tiering — this can be the deepening phrasing, more content, which boosts the depth of thinking in the brand; statements and descriptions, further clarification, extending the messaging.
4. The fourth layering, the next tiers of communication.
At Girvin.com, our first tier is "Strategic Branding & Design." Our next tier is the string of queries. The third tier is the "answer" or the secondary inquiry — capped with the realization of positioning.
WHAT IS YOUR STORY?
AND WHO CARES ABOUT IT?
STRATEGIC LEGEND MAKING.
Finally, moving into the site, layering of experiences can be found, but there's more "work" to find more, reach in. The processing is about layering:
Captivation — the first strike.
Engagement — the second mark.
Embracement— exploring the third tier.
Enchantment — the ideas resonate, the tiering works, and a visitor, reader, explorer, examiner of propositions is drawn into the chant.
It all works.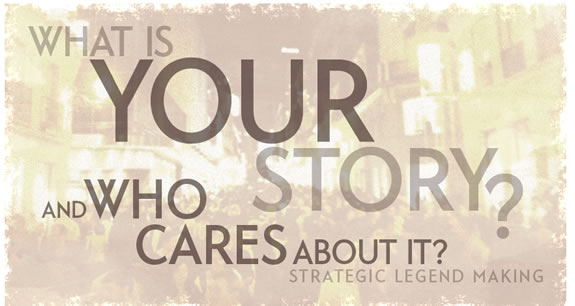 Think about layers of access and speed —
who, and how they read and move into
the veiling, the tiering of words,
imagery and holistic spheres of connection.
Find the voice, the soul of the brand story: the journey in, the journey out.
And
the journey
beyond.
Tim | Decatur Island Studios
…..
G I R V I N | THE MESSAGE IS THE VOICE
DESIGNED TEXTUAL CONTENT: THE BREATH OF SOULBRAND
http://bit.ly/sJ4IjO