Design Mysticism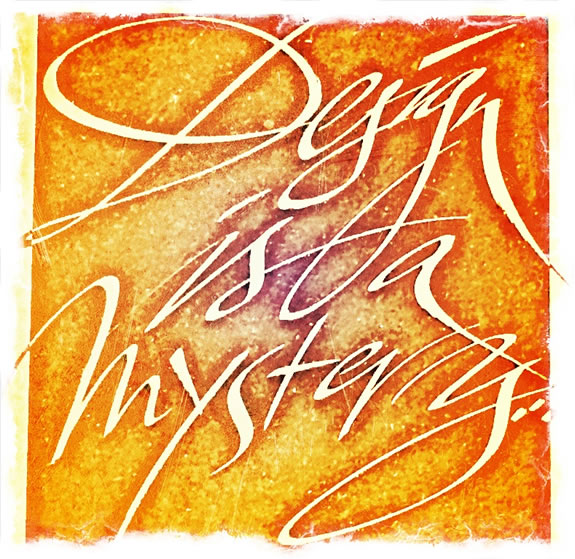 When you go deep.
As a designer,
you might meditate on your work,
what you're doing.
And your being
in that doing.
There might be a brand strategy, and the unfolding character of
tactics and
deployment.
But making marks is a legacy that is thousands of years old.
Just the act means more.
You see,
you think,
and there is an electrical convergence from mind,
to shoulder,
arm to
wrist to
fingers.
You dream, you make.
That is marvelous.
When you think about design as a mysterious practice, it's about making signs that transport ideas from the field of electrical impulses in the battery-like organism of our brains to new planes of being —
objects that can be
seen,
felt,
lived in.
You can go out there.
Or you can stay where you are.
Point might be,
you think, you believe in,
what
you
love.
Belief is love.
It is
be
love.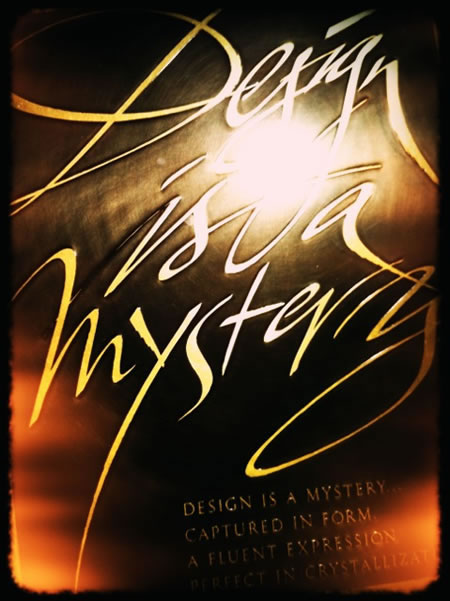 What you hold
dear.
Tim | GIRVIN San Francisco
…..
G I R V I N | THE MESSAGE IS THE VOICE
DESIGNED TEXTUAL CONTENT: THE BREATH OF SOULBRAND
http://bit.ly/sJ4IjO