The Whorl of Making and Imagination
Sometimes when I'm thinking about a challenge, working my way throughout a complex puzzle — I draw my self into it, and out of it.
Above, my little finger on an iPhone.
Below, the dinner table and a team meeting, whirling: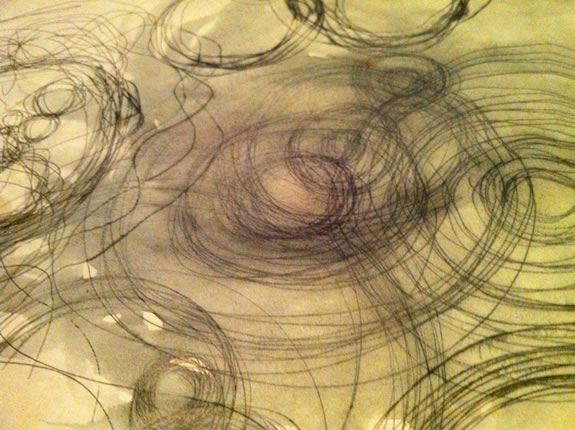 In a manner, drawing in the mind-full and mindless state of the scratching doodle, you go in and out and in that weaving there is a sorting — a plan, an approach emerges in the whirling whorl of distraction, abstraction and traction.
In making a nest, the drawings seek to enwrap the egg of the idea.
It happens.
But it got me thinking about patterning, and the whirling of layers of containment and the contentment that comes from, and in, that making.
I was contemplating the nest, which, in a way is an attribute of Motherhood, the making — and, in the weaving of the nest, the nature of inspiration.
Isn't it so that the wisdom of Mothers teach us, take us home and into the heart, the heat of hearth and the holism of making? Home, heart, heat, hearth — it all threads and intermingles in the web of the archetypal, together, gathered.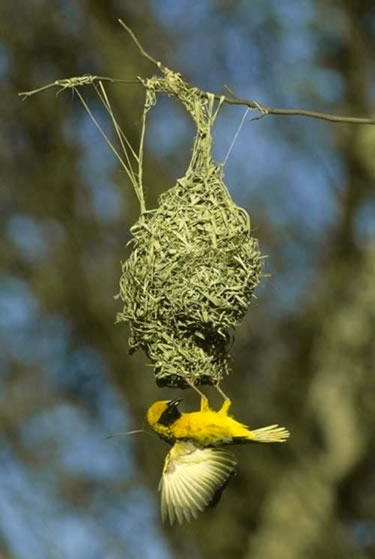 To the symbolism of nest and Mother, these contemplations aren't new, they go way back. A way back, my path, my journeying — along the red thread of meaning, con-text, framing, and the magic of being [in that place we are working: design].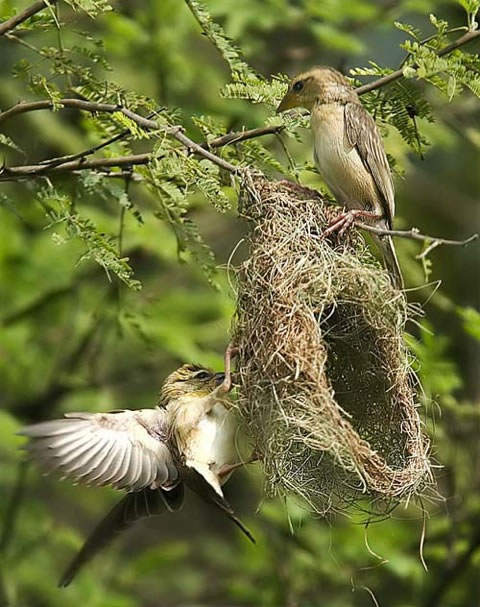 A nest is an ancient word, it's a world.
Nest is neatness.

Island installation of bird's nest and hornet nest
Weaving that story, the whorl of contained contentment, habitation, familial community — containing the egg, the center of that making, that protection, there are stories, on stories, in stories.
Told.
You go where you go.
You come back from where you've been.
May, be.
TIM | GIRVIN island studios
…..
G I R V I N | N E W WOWNESS
INNOVATION WORKSHOPS
CREATING STRATEGIES, PRODUCTS,
IDEAS FOR CHANGE.
http://bit.ly/vfzyEU