Building retail strategies founded on constant change: innovation shop design and merchandising evolutions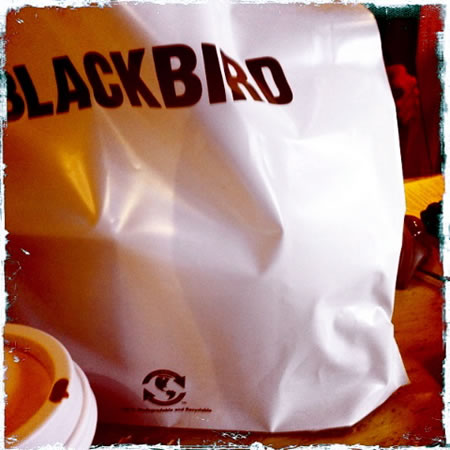 Blackbird Ballard (Girvin)
The wanderer: micro stores, layered storytelling, authentic brands, Nicole Miller | Blackbird [Ballard] and others
Brand legend storytelling: Geraldine Stutz, Dawn Mello and Alisa Grifo — retail: retold.
I was in the Apothecary Shop — the Fragrance Bar, at Blackbird, and I'm waiting for Nicole Miller (foundress). The point of this encounter isn't the original inception, an interview – rather, it's an exploration. What began the conversation was the study of the waft — the rolling of scent, the movement of a mix of perfumes. We talked about perfume.

The Apothecary, Blackbird Ballard (Girvin)
And really, I was waiting for her, to come from her office across the way. I'd already done a piece on the Blackbird brand, but interestingly — after trying, never met her.
What began our conversations was really the talk about scent, experience, mystery and unfoldment. Standing in the little "microshop" concept — her Apothecary — it's "an experiment," she calls the idea of scent, the perfumed art, as a exploration, nearly a "fancy" — something to think about, dig into, examine.
I'd commented that they'd sold out at a discount, shuffled off the Comme des Garçons Series Six (Synthetics.) Apparently, to our shared take — Nicole Miller and Tim Girvin are the only two people in Seattle that have an interest in this series. Everywhere else, it's vanished. But there's something to that — the actual structuring of the fragrance. This point of conversation — the urban character, the dipping memories, sets the pace for other comments by Nicole. One, Lucky Scent offers (to the series):
Comme des Garcons Series 6: Synthetic

Comme des Garçons is no stranger to extremes or breaking rules. Synthetic is the sixth and most daring in CdG's series, traveling once again far outside the mainstream but remaining in the physical world of manmade places and materials of modern daily life. Experimental, socially incorrect and avant-garde, the Synthetic series features five ""anti-perfumes"" whose names you'll recognize immediately.

But these are no scratch n' sniff ""gee-I-smell-like-a-garage"" fragrance. Each one varies on its name and theme, using an assortment of fully synthetic ingredients to make each one mind-bendingly unusual and wonderfully wearable. These are for the fearless–the rebels and the non-conformists. For those of you who don't follow trends… you make them.


Tar, Series 6 Comme des Garçons, Synthetics (Girvin)

The other, specific to the scent — the memories of Tar, the Series 6 | Synthetic.

You get the drift:

Comme des Garçons has launched the project Parfums Series 2000. Fragrances of each of the lines are united around the common topic.
In 2004, Comme des Garçons have again declared war to natural components and launched the next series of anti-perfumes, Series 6 Synthetic. The smells of a big city are captured in a transparent plastic bottle in which you can observe a garbage bag. Everyone finds something familiar, and even dear, in it, just as we like the strange smells of our childhood.
Tar is a smell of hot asphalt road that excites the passionate drivers, the smell of exhaust pipe gases, melted bitumen, and cigarette smoke. But, there can be a bit of nature, at least through the car window – sweet nuance of oppoponax resin and optimistic bergamot. Through all this chaos and polluted air of metropolis there wriggles the odor of wet soil after the rain.
The main notes are aldehydes, bay leaf, kerosene, leather, plastic floral notes, vetiver acetate, Chinese sandal wood.
F R A G R A N C E N O T E S



WHAT THE ALIGNMENT MIGHT BE, in the explorations of brand, scent, place-making and retail strategy has everything to do with this gathering. And everything to do with the talk that Nicole and I'd wandered around, an hour or so.
What is compelling to Nicole's strategy — if you could call it that — for the spirit of the brand Blackbird | Ballard is that her development of the concept is intentionally evolutionary. It's not supposed to stop, but continue to examine what's working, what's not. Being with her in the Field House, she's fluent for each of the every products, and there's a certain passion about her disposition and description of them. But those relationships are tentative — and one might even offer that for the whole of the retail concept — the Blackbird Ballard. It's not permanent, it's this phase of her life.
She reminds me of the implied spirit of Colette Roussaux and her daughter, Sarah Lerfel. 1997, they founded cult curation retail brand, Colette, Paris. But in the beginning, this brand was about speedy translation of curiosity and interests, seemingly coming from the quixotic design and retail product insights of the foundress. While the concept was fundamentally in situ, one location, but ever changing. I'm not certain of the precise tactical ambitions of Nicole Miller — but she reaches to what feels intuitively right. A collection of honey — Ballard Bee, isn't just the concept of the honey, alone — but how it's made and the spirit of the brand's intentions.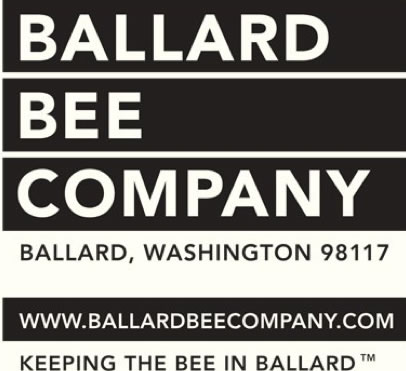 Connecting with the shoe-maker Alden (they reached to her) she leaned back in time to her childhood impressions (and love of) tugs. Anyone that lives in Seattle knows about tug boats — some, to varying and increasing degrees of compression. But to Nicole, they are objects of beauty and maritime mythic — watery legends that drive and guide the bigger lugs through Seattle's delicate channeling. And besides that, there's a family legacy. The idea of founding a new product in the legacy of her family history is interesting — especially since Nicole's got an attitude about her story that is slightly revolutionary, rebelliously contrarian — and intentionally unconventional.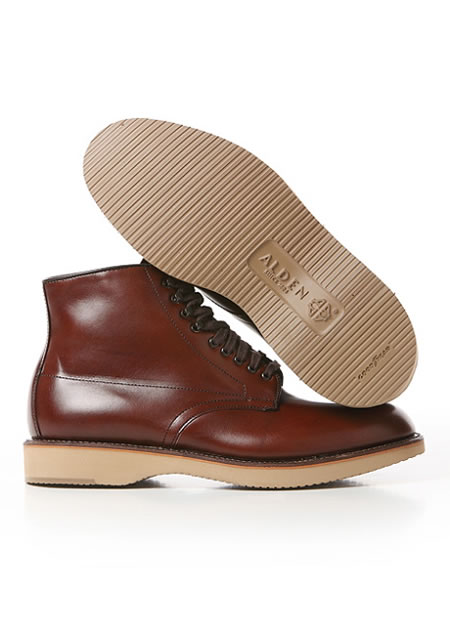 Blackbird Ballard
Alden for Blackbird – Foss Tugger in brown calf skin
How she describes it: DETAILS: Designed by Blackbird in collaboration with Alden of New England, makers of custom boots since 1884. The Foss Tugger was inspired by Seattle's famous Foss tugboats. Blackbird owner Nicole Miller's grandfather worked on their radios, and she always admired the tugs as a child. The Miller home had the Foss transponder set up in the dining room, and from there messages were sent from Seattle to Tacoma and back for at least 30 years. SPECS: These boots are directly inspired by tug boat life with all the features of a high quality work boot. STYLE: Navy Blucher High Boot – plain toe – no details, LAST: True Balance (same as the 405 Indy boot), UPPER: Calf leather, OUTSOLE: light-weight Goodyear molded rubber unit outsole in light espresso color, INSOLE: leather with the "Made expressly for Blackbird" heel pod, SHANK: steel shank for long-lasting strength and support, LACING: flat cotton lacing through black agatine and hook eyelets, WELT: Goodyear welt construction, LINING: fully leather lined. FIT: These shoes run large.
She goes back — finding the heart of a brand in character and experience from her family, her childhood, memories — and building product experiences to share. The key to the authentic truth of her belief (it's not being hiply authentic because, as well, it's "cool") but because she believes in herself, and what she's doing. There is plenty more to examine, in the nature of the history of Nicole Miller, her family (and her Mother, importantly, as well) and the influences of Blackbird. Art, russian art, russian artists — brought over with her Mother's passion to support and celebrate their offerings, creates a tinting of retail design — art (for sale and study) jumps through the space. But it's highly selected work — nothing too "modern" — more, to honest, hand crafted, even primitive paintings and ephemera.
Nicole Miller, strolling:
"See that — this is a shelving that we tried to do; I had an idea in mind, using simple 2×4's — and several people tried to make it, but it's still not quite right."
"These jeans — you need to turn them, fold them out so people can really see them."
"I don't know if this is going to sell, but I like the idea of it."
Alexandra Wilkis, friend of mine from Bulgari days, created Gilt. And that modeling reached out to Blackbird as a potential partner — but more so to Nicole Miller, who is she — anyway?
Miller style, comes out like this — in the Gilt MAN interview, linked above.
We don't buy based on trends. We buy for guys ahead of the trends. Plus, I hated most of this season. Hated it. We went to Paris and it's Rick Owens and Julius and all this innovation inspired by those labels. In Paris, there was just innovation without even thinking about it.
We love our neighborhood and are very excited about the people who live and shop in it. We want to be their menswear store that has real value. I kind of see us as the opposite of Opening Ceremony—we're much darker and we don't get too poppy. Then again, we don't take ourselves so seriously.
Fashion people are not loyal and are extremely affected. Our whole team online really connects with a person. We communicate with them, find out things like where they live, what they're reading, interests like this, and are able to build an online community. We're a neighborhood shop, not a global store, that stays ahead of the curve.
I had two conversations that influenced my perspective on this type of buying leadership, setting the helm and the hemmed stitch of strategic retail. But the intriguing posit is that talking to two other retail luminaries — one, long passed; and the other — only weeks back. When I was working for, hanging out, at Henri Bendel, I had the chance to link momentarily to Geraldine Stutz. She was supervising the window design programs with Robert Curry, now, too, passed. Chatting with her, then — late night, she said "I pay attention to everything." It was less about the ingenuity of strategic buying considerations and more about insight, experience and intuition. And having dinner with Dawn Mello (and Dawn Clark) I was listening to her telling stories about Tom Ford, and the early days for her coming from her CEO positioning at Bergdorf Goodman. Her recounting is less about corporate discipline but the power of her "blink" thinking about "what to do" in the circumstances of complicated Gucci family puzzlements, disgruntled employees, and the direction of the line, that Tom Ford was rebuilding.
In my experience, working with people — the (sometimes, feminine ) leadership, the drivers, the founders — round the globe, it's invariably the intelligently founded gut reaction that creates opportunity. Alisa Grifo, her KIOSK,KIOSK being another.
These days, the digital fact-gathering pathways of knowledge circling, the human reactive thinking could be counted upwards to the nature of instinctive reaction. Nicole Miller acts like that, but importantly, she's built her perceptions on decades of exploration, examination, looking — tuning in — and listening to the inklings that come from heritage, teachings and knowledge learned.
In the end, it's all — everything — about feeling.
T I M | Richland, Washington
–––––
GIRVIN BRANDING | Legendary Stories + Legend Brands
the reels: http://www.youtube.com/user/GIRVIN888
girvin blogs:
http://blog.girvin.com/
https://tim.girvin.com/index.php
girvin profiles and communities:
TED: http://www.ted.com/index.php/profiles/view/id/825
Behance: http://www.behance.net/GIRVIN-Branding
Flickr: http://www.flickr.com/photos/tgirvin/
Alltop network: http://my.alltop.com/TGirvin
Google: http://www.google.com/profiles/timgirvin
LinkedIn: http://www.linkedin.com/in/timgirvin
Facebook: http://www.facebook.com/tim.girvin
Facebook Page: http://www.facebook.com/girvindesign
Twitter: http://twitter.com/tgirvin