THE RISING CURL OF A WAVE STARTS AS A QUIETING PEBBLE DROP — THEN IT WHISPERS, RIPPLES OUT — ONWARDS. MURMURING, THERE IS A TREMOR — AND NOW IT'S A WAVE. TREND ON — TSUNAMI UPLIFT.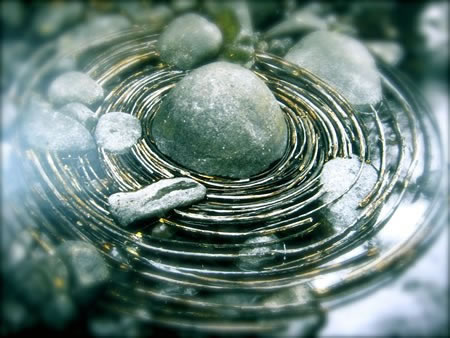 Waves curl as a spectacular metaphor — just in their very movement, analogous to repetition and continuity, but in the swirl and curve of their sinew, they tell so much about the ground that they cover — what they hide and what they are rolling over — what pushes them, what wind blows them forward — what of the moon and her cycle, what gravity calls them forward?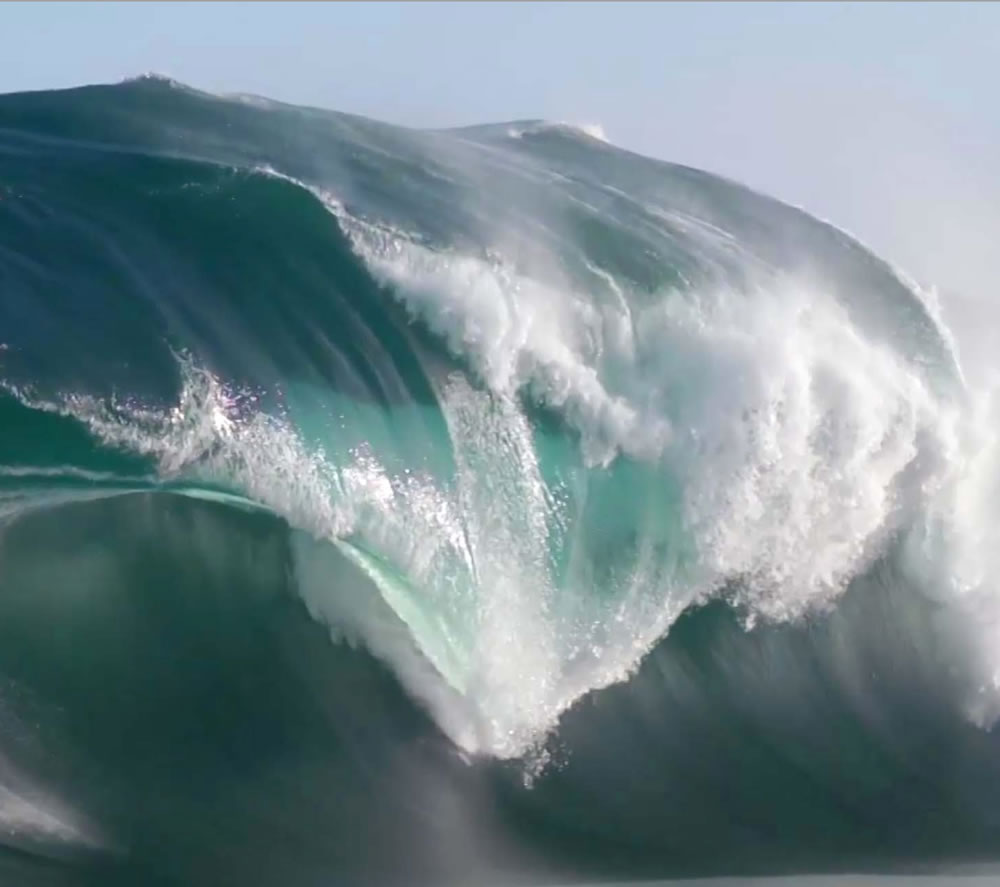 I sit out there — the farther reach, looking for waves — but interestingly there's another question too,— and I study the arc of them for prospect — is what they mean? A wave is a mass of water — an energetic force, a rally of Joules, and it arcs up, rearing its story and you can consider what it's trying to say.
More keep coming.
Don't lose focus. Watch what comes.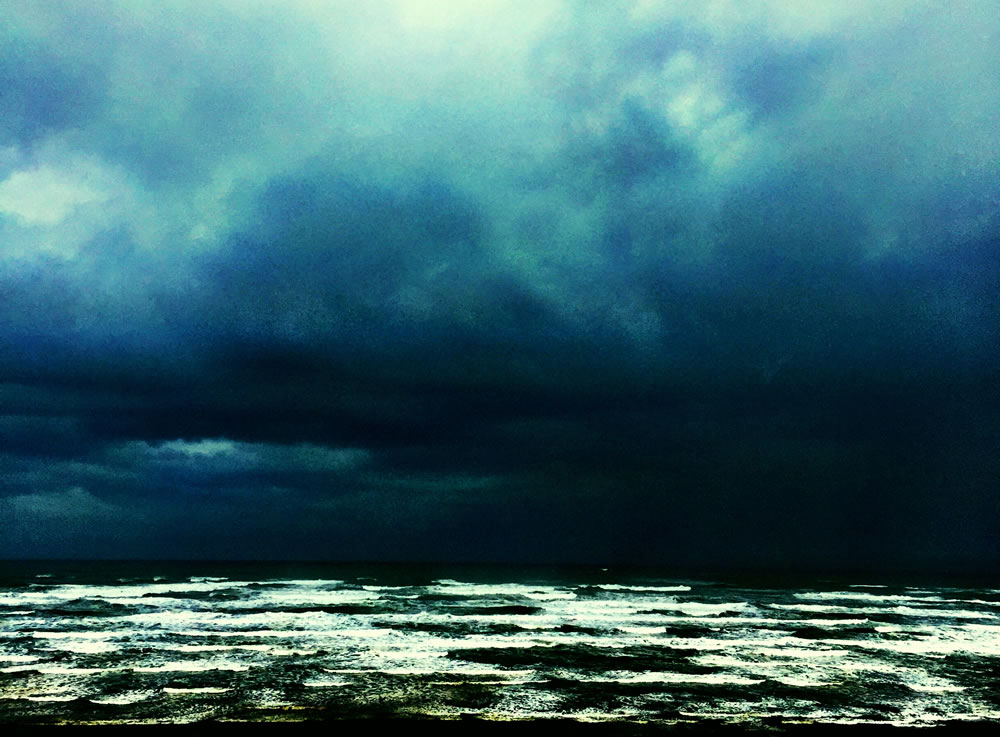 But that's the rippling — that's the story underneath and that's the trend that lies in hiding.
It might roll over you before you see it, before you read it properly.
Might be a tiny and quiet movement, or it might be a bigger clip that comes over you.
But knowing how to read the waves,
watching the curl of their telling,
that's the key:
grasping scale and import,
curve and mass.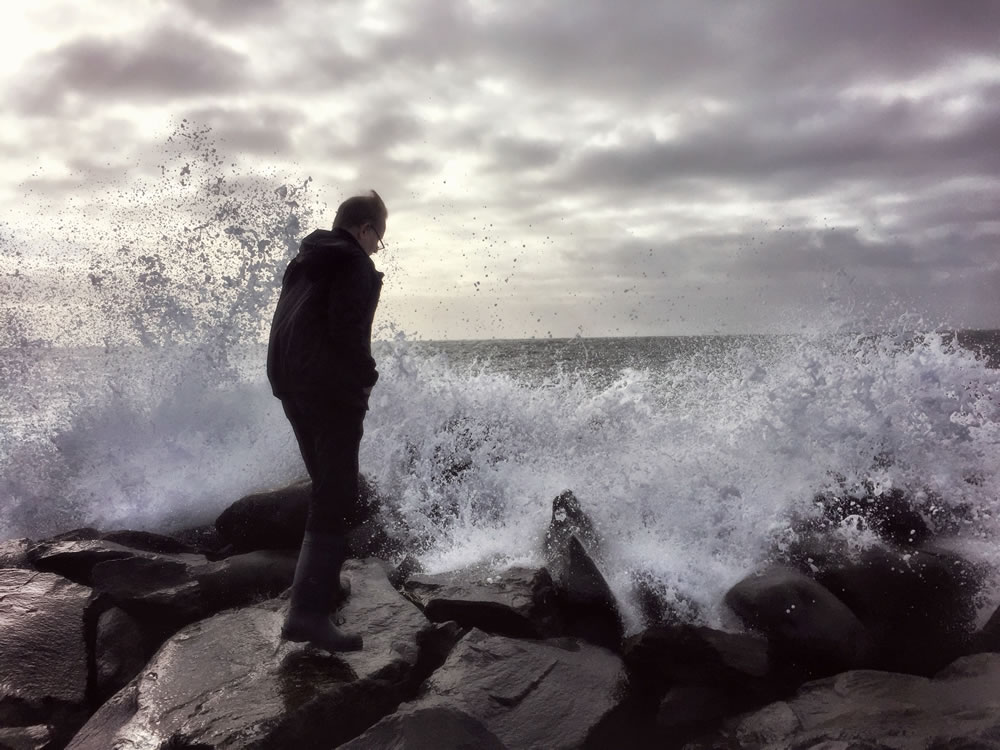 Sometimes, diving into the wave, you're searching for insights, ideation and solution-making; you're looking to break knowledge sets, shatter paradigm and search out the new — because you're riding that board yourself, into the chaos of forceful ideas, impactful generation — the search for the new, the deep, the undiscovered rip.
B R A I N S T O R M I N G = W A V E S T O R M I N G
Dig in, dive: find your own waves.
And make them.
In the past, [1943 / Burbank] there was a team that built a remote, offsite-working, brainstorming and product innovation model called the skunkworks. Supposedly, the origination of the skunkworks concept is Lockheed [Corporation] and Martin Marietta. If anyone, on the design front, has the capacity to build a new innovation lab model [remote or otherwise,] that's genuine, it would be IDEO.
We've had some connections with the IDEO team through links to and conversations with the CEO of Steelcase — and now, amazingly, the CEO of Ford Motor Company, James Hackett a partner brand; and direct links to IDEO and their presence at TED, as presenters, our conversations with IDEO | NYC + London creative director, Paul Bennett; earlier, London — Bill Moggridge; and links at TED to Tim Brown and David Kelley.
IDEO's spectacularly collaborative
and inspired culture builds
amazing people and ideas.
Their apex stone is truth — what they preach, they practice, what they write and theorize, they implement — what they say, they believe — and will apply to the core of their business and client needs.
The key challenge is sustenance – and truth-building [the most beautiful ideas don't always have a retainer floating them — month to month; it's one thing to suggest that "an innovation lab is being created, run…and it's another to presume that the staying power, in genuine contributions and results in implementations — and longevity of the ongoing creative attention — will be sustained.
So you need more support to roll — your wave machine of innovation.
IDEO, with Steelcase's added stance near the brand has bolstered the realistic actualizing power of that concept — incubation and innovation flow forward and out into the market.
Worth watching, this story.
IDEO Launches A Start-Up Incubator
(But Don't Call It An Incubator)

Apple. Samsung. Procter & Gamble. OXO. Walgreens. Ford. Toyota. 3M. Design firm IDEO has done work for them all in their 21-year history, a go-to service for the richest companies in the world–and…
fastcodesign.com.



The Lockheed Martin Skunkworks logo: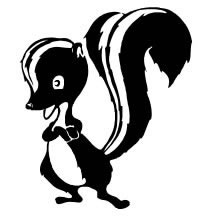 tim | osean surf & design studios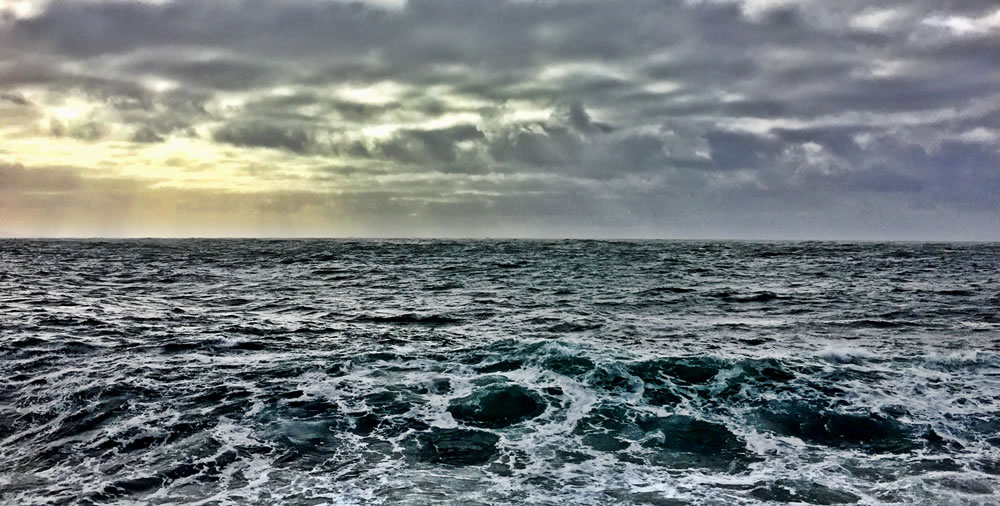 WHY BRANDS ARE LOVED:
Girvin strategies of memory +
enchantment = audience engagement
http://bit.ly/h9kJdW