Travel, brand, retail, explorations: The 9th International Retail Congress Seminarium.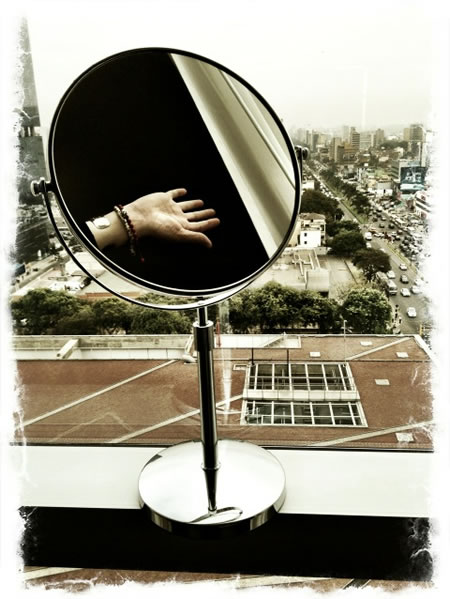 The focused walking-study, explorations of design and human-place, place-making, retail storytelling, cultural impressions and insight in presence.
Just got back, last week.
[all Imagery, Girvin, Apple iPhone]
Wherever I go, I look for[ward] to a focused walk — that is a walk that focuses down to the street level, as attentively tuned in and as watchful as I can be — looking for details, like street furniture, signing and lighting, doors, portals, and knockers and handles, building fixtures and merchandising display. Being in a place, it's the best way to learn.
The directive of the Seminarium
This time, in Lima, Peru. This was a global conference on retail — design, strategy, story, positioning and messaging. This session, involving about 800 participants, represented developers, retailers and store owners, strategists, marketing people and sales people. We came to watch Dawn A. Clark, [I, bodyguard] who presented the international evolutions of Starbucks. Her presentations offered — and asked — a series of questions — about time — the transient nature of procession [in retail sequencing and living], evolution: the persistent necessity of change, spectacle and seeing, impact and what lies beneath the core of people's sense about the power of retail as a kind of retelling, the potency of holistic experiential messaging and positioning for how people can understand the depth of retail design and the implications that lie in the intentionality of "why."
The point of retail: a retelling
What is the point of retail, beyond the mere telling of commerce; it's more to the principles that guide brand, brand and personal ethos — culture, it's about engagement, retelling retail, experiential storytelling, beauty and solace, comfort and nurture, brand relevance and enchantment. These elements, conjoined and interwoven, form an interlacement of holistic engagement — magnetized, they synchrony to present whole, true brands. Unforgettable.
Walking in place
Key, to any exploration, is the walk of place. Traveling with Dawn, working in varying cities around the globe — a walking tour, digs you into the culture, finding the spirit of place. Knowing and walking place, street wiser, in the long listening and studying of presence, teaches the sojourner how to think about the gathering and designing of meaningful elements that can manifest place, as different from "space."
Imagery, to visualize that walk, scene seen — here:
L I M A , P E R U
–––––––––––––––––––––––––––––––––––––––––––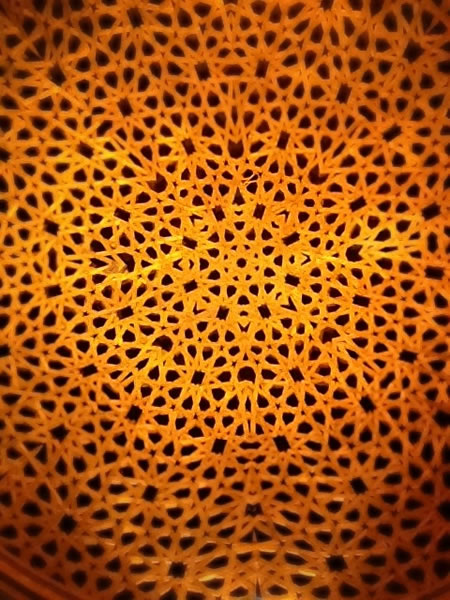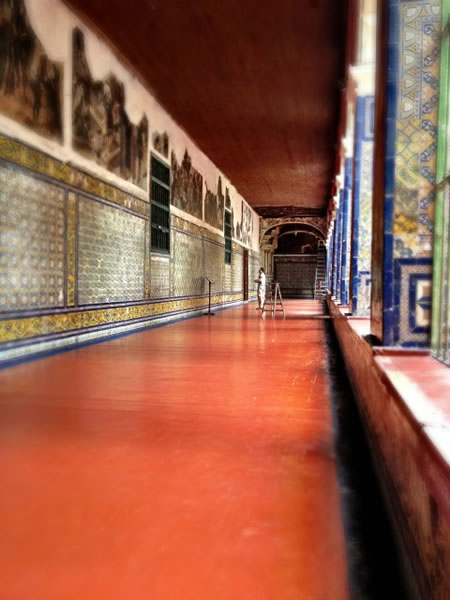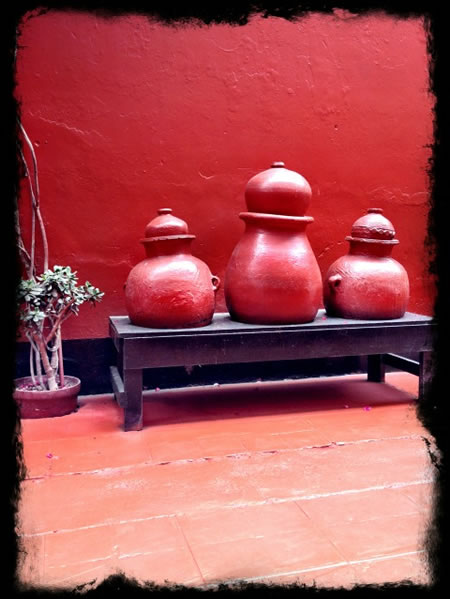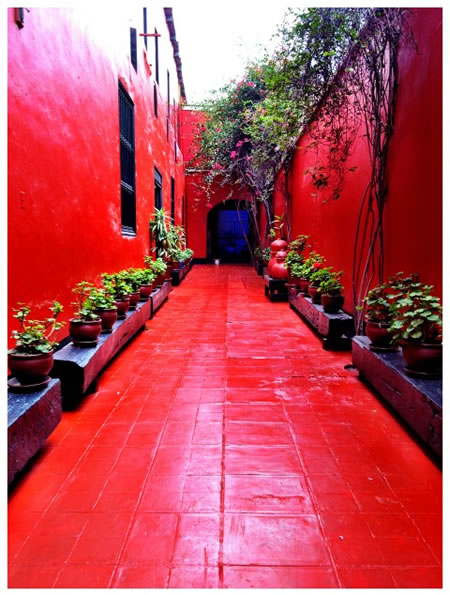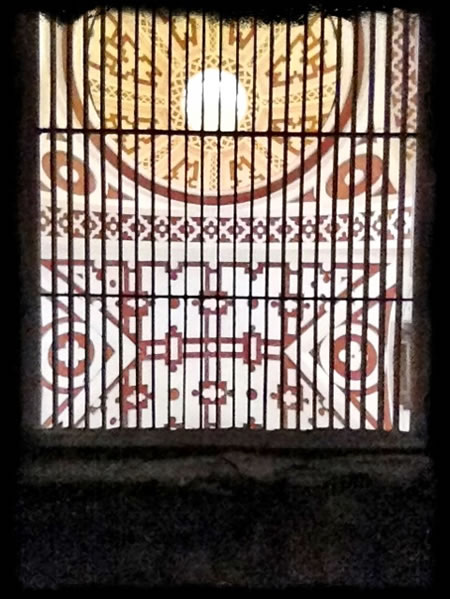 The catacombs of the Monastery of San Francisco, Lima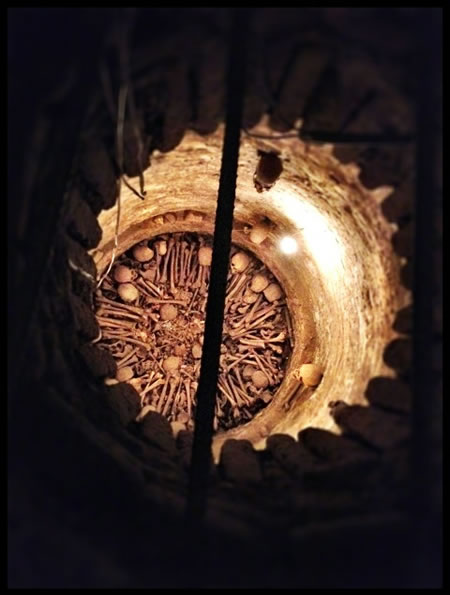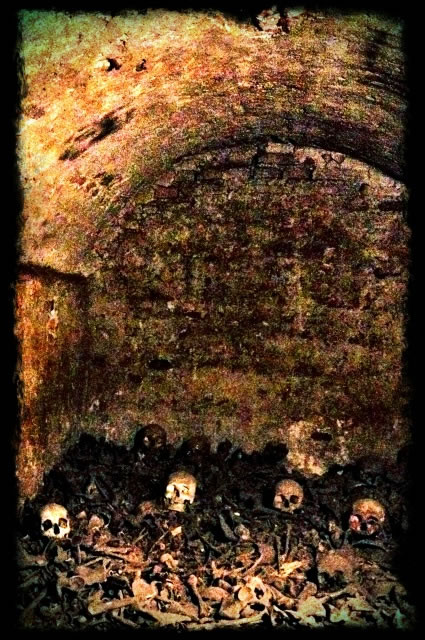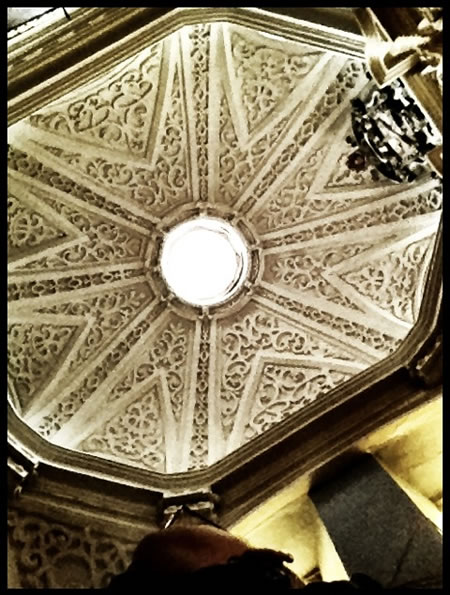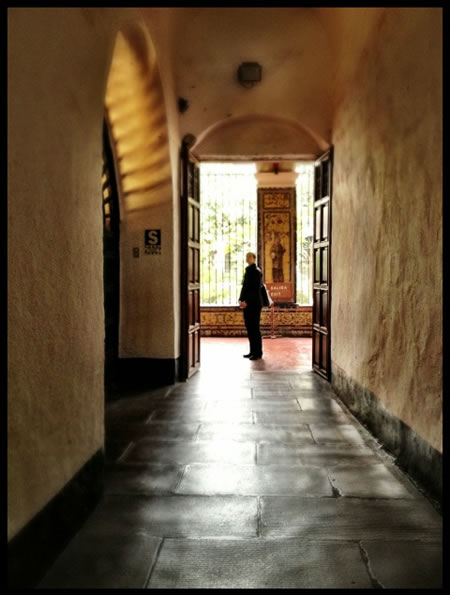 The Monastery, Lima — the coolest library I've ever seen: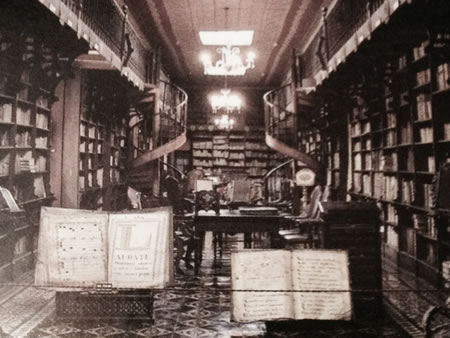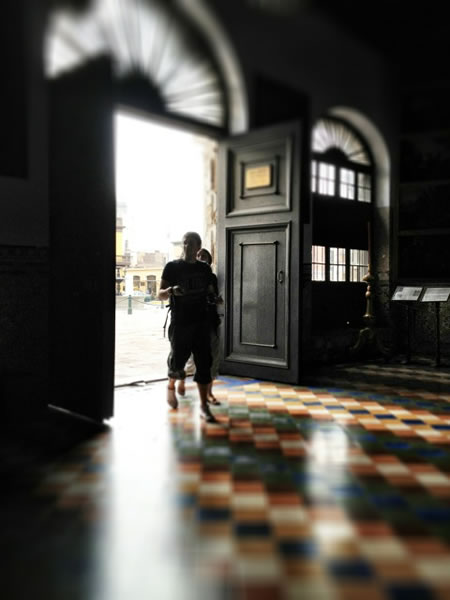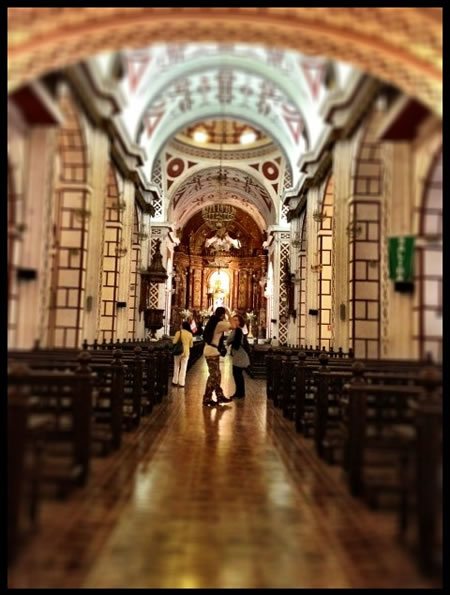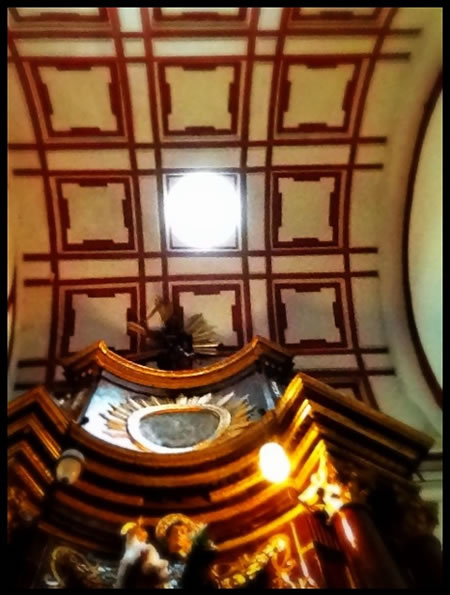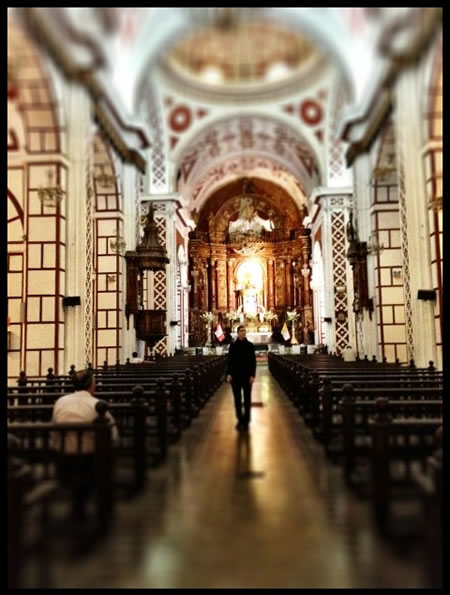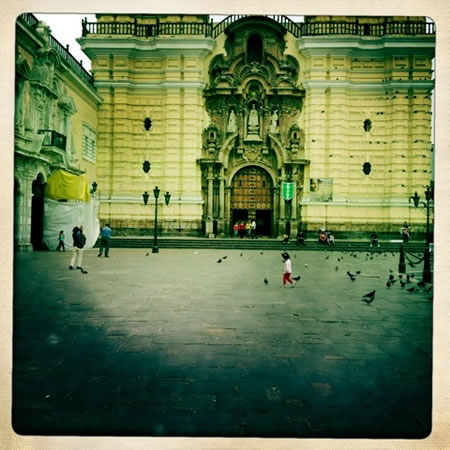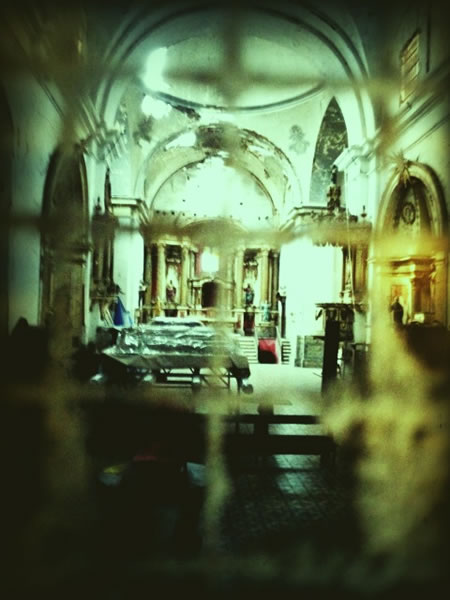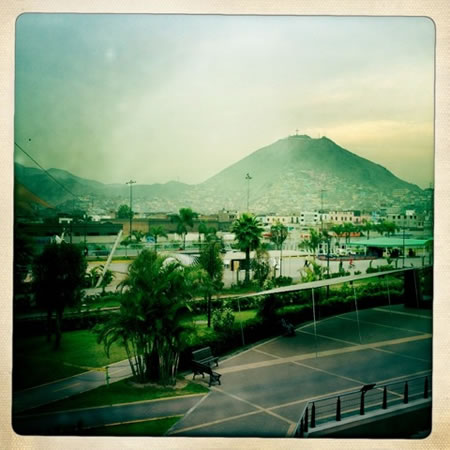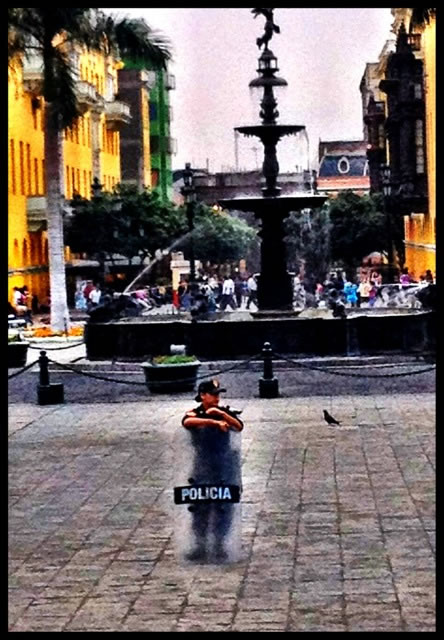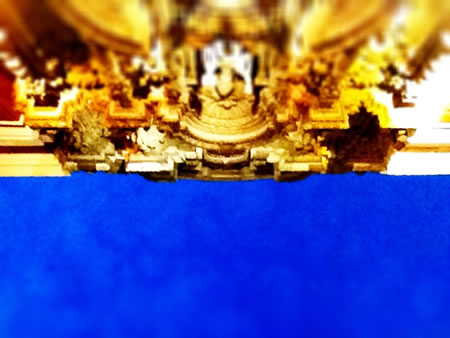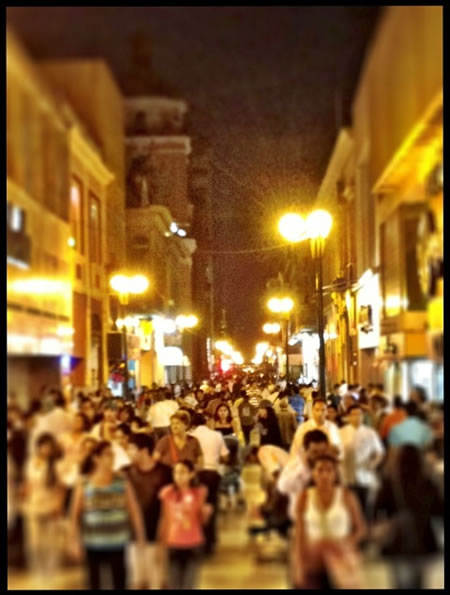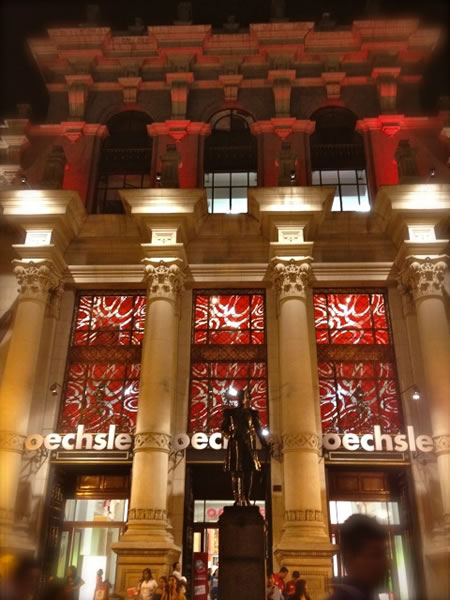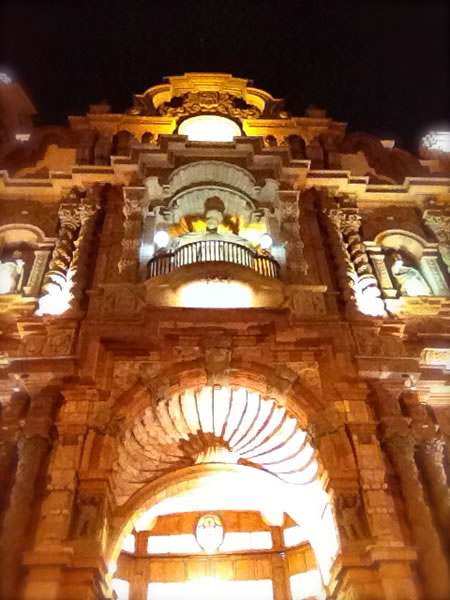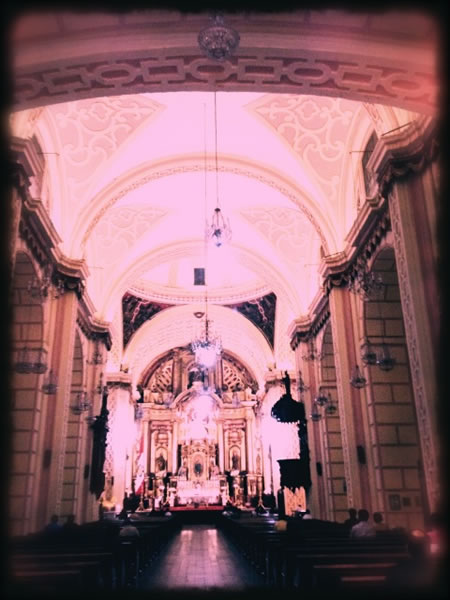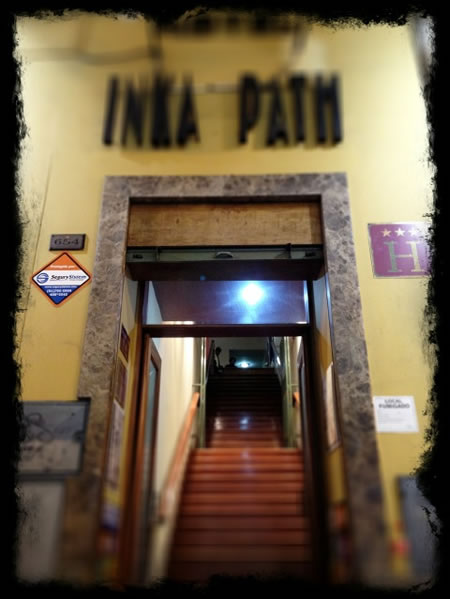 P A N O R A M A S L I M A



Fire and Rescue Station, Lima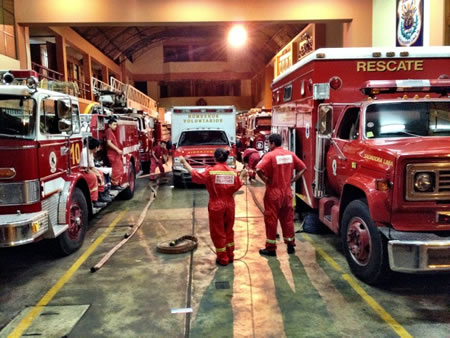 Fire station, crosswalk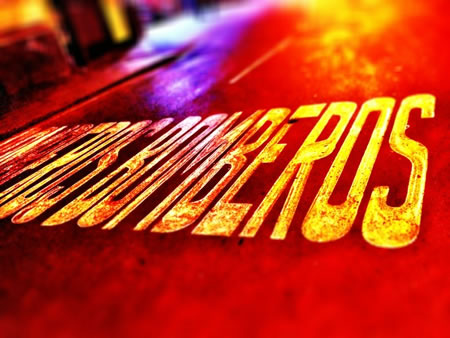 The Seminarium Sessions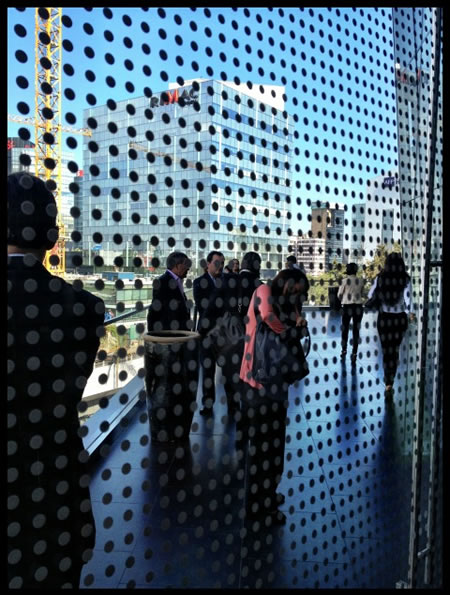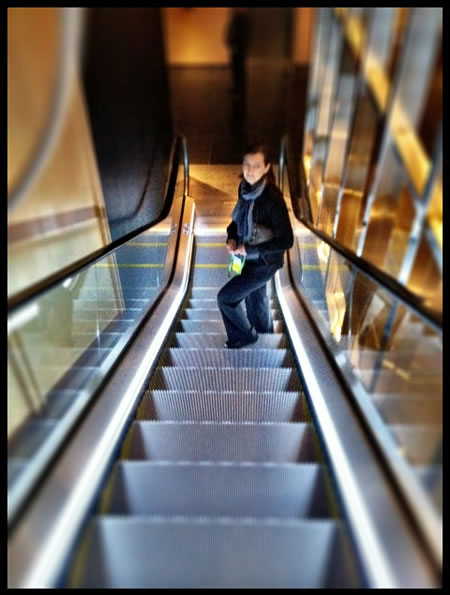 Dawn A. Clark, talking to a Starbucks barista (with her prop — the proverbial "white cup."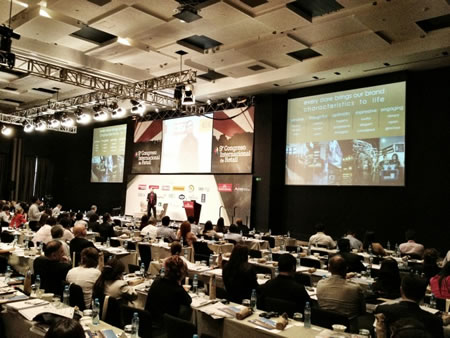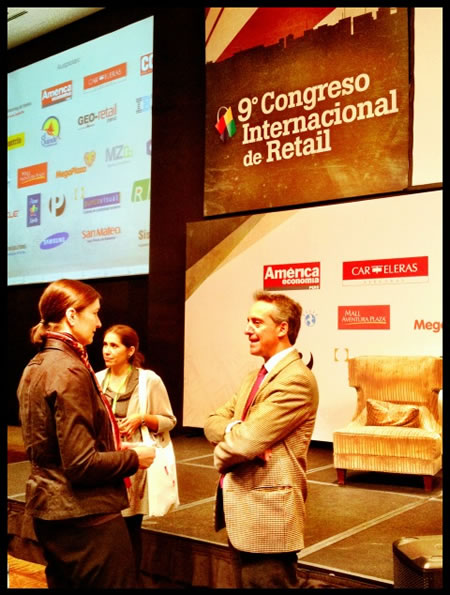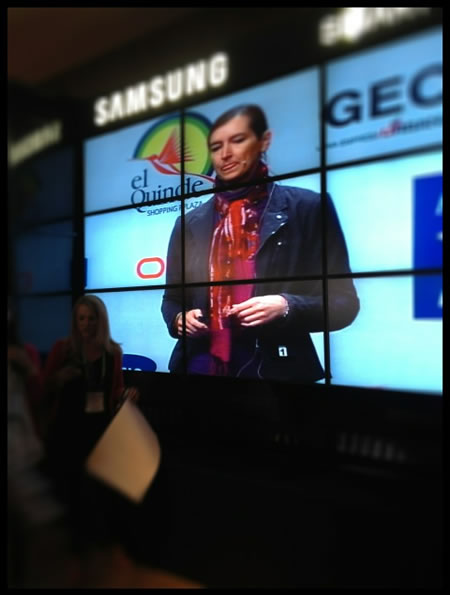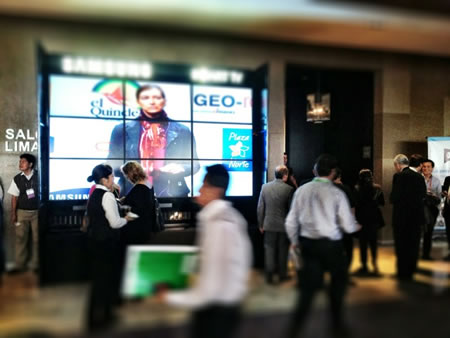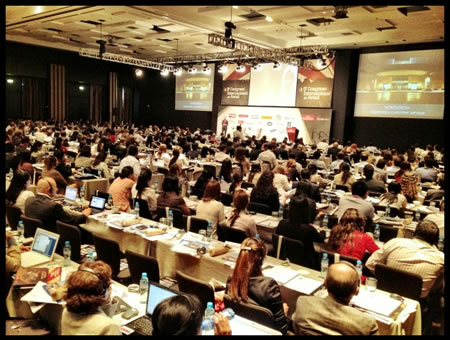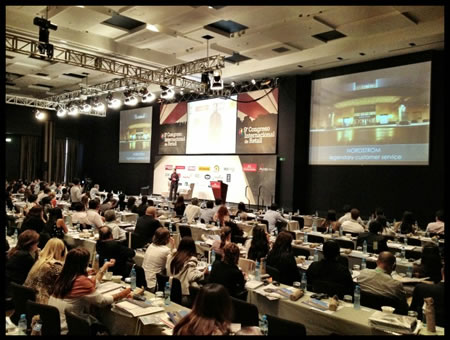 I've wondered about the idea of walk. What is that word — an ancient one, reckoning: "to roll up, curl, muffle up;" from a more ancient sound — "to turn, to bend, to twist or roll." Etymologically, there's another curious alignment — which you can study as your interest allows.
Walking is like that — you bend, twist, turn and roll.
Walking with attention is another character — tune in, low, in your bend and twist.
Study, as a student of the walk, the mystery and wonder of
what lies before you, and what lies beneath.
TSG | LIMA, PERU | GIRVIN ISLAND STUDIOS
…..
G I R V I N | THE MESSAGE IS THE VOICE
DESIGNED TEXTUAL CONTENT: THE BREATH OF SOULBRAND
Tim Girvin | founder + principal