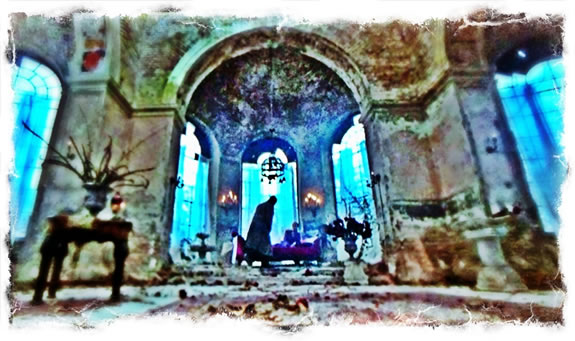 The Acoustical Messages of Place
In my study of experience narrative design and the experiencer in place — for me and for others — I ponder the notion of sound.
As a designer of places to be, to tell stories, to share ideas and products, to evoke comfort, contentment, spectacle and wonder, the provision of satisfaction — you need to be a keen observer of what influences place and what intermingles in the mind and sensations of the person. Sure, there's something to designing sound: ambient overlays of sound in stories, brand-mix beats, acoustical management of surfaces and sound clatter and the din of sonic reflectivity.
Hard is hard, sounding. Soft is softer, feeling.
Several things happened.
• I was in a place that boomed in the clatter of heels on concrete. Not so happy-making.
• I was in a storm, and heard the hounds of wind, ripping wild and excited among the eaves, the waves, the rafters as the house creaked its story. I walked outside and listened and felt, then I was inside — and experienced differently. Still, the storm spoke.
Alone in the dark, all is quiet;
there is a knock — a rap, rap, rap.
And the door creaks just a little.
I was thinking about that: this — a spirit entering.
But in that moment,
I realized that the place was speaking to me,
telling me a story.
The smallest crack in a window,
capturing the wind outside,
a movement through the house,
the studio — through and through,
the rooms, the stairs,
and out another window,
a giant sliding door,
on another plain.
Wind moved, the spirit of nature,
talking me through its telling.
• And in that meditation, I thought of the wind rushing the sheathes of madrona paper-bark, orange-skinned, a riffling that sounds reminiscent of the shuffling of paper.
Lightning crackled —
light filled the place,
some 7 miles distance;
and on meteorological clockwork,
7 seconds later: boom.
What if designing a place might offer some homage to the sound of nature? What if sound, linked to nature was designed in, around and through? I asked that question and found something. In my house, one cracked window whistles with south-to-north bound storm winds. What is an entire edifice was designed to sound that telling?
I found something.
Learn more about Luke Jerram's design
of a massive wind harp,
a sculpture, a place.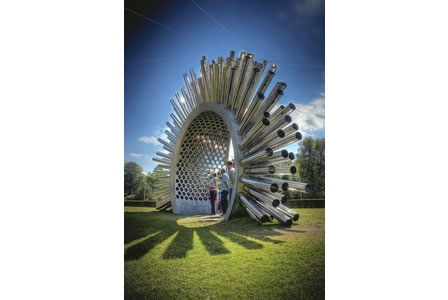 Listen to, see also the singing ringing tree.
Designed by Tonkin Liu for
the Burnley Council.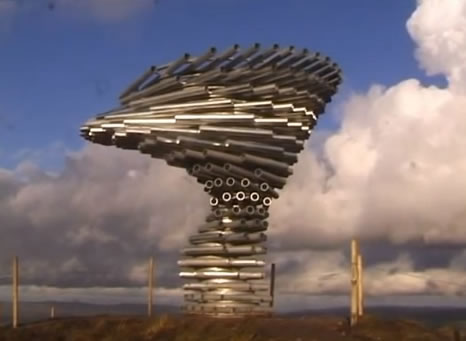 LISTEN IN
TO WHERE
YOU ARE.
TIM
…..
G I R V I N | N E W WOWNESS
INNOVATION WORKSHOPS
CREATING STRATEGIES, PRODUCTS,
IDEAS FOR CHANGE.
http://bit.ly/vfzyEU