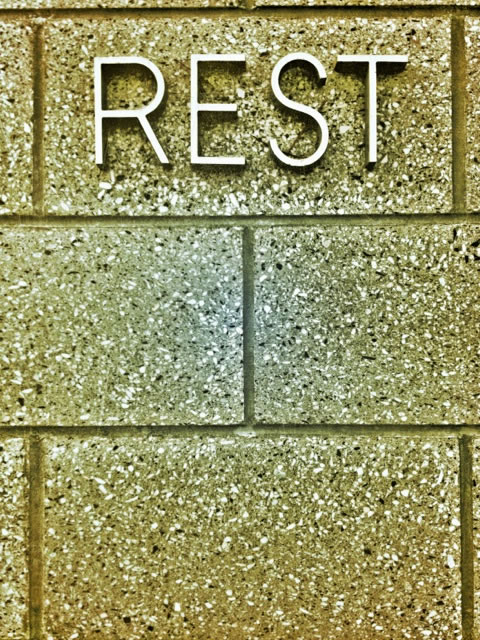 Meditations on Respite
I was thinking about a remark from Tom Ford, that, to him, the greatest luxury is "sleep." According to Dawn Mello — in a dinner conversation with her and her pal, Dawn A. Clark — when she was working with Tom Ford, at Gucci, Milan, she referenced: "he never slept."
I think there's a difference between the notion of sleep, and rest. What I note is that while sleep might be shortened, for many, rest is something that can be captured as a 10 minute meditation,
or a 20 minute napping doze.
Or,
day
dream.
I think about the idea of rest as a place of slowing down, a re-store, and a re-spect,
a point of re-visioning challenges
and looking at them quietly.
Rest isn't only a stop, it's a place on a journey.
Looking back, at the origins of the word, "the stage of rest" is a point in path.
Old English raeste.
An "intermission of labor, mental peace."
Old Saxon resta.
A "resting place."
Old Norse rost.
"A league of miles."
Gothic rasta.
There is another — from the Old French rester "to remain" from the Latin restare "stand back, be left" which links to stare, in Latin, to "stand." What that means to my review is
that quiet stance of contemplation,
being in that place, a sentinel, an observant.
Rest,
you watch.
Restore,
you renew.
Respite, you respect.
To respect is to look again.
See new.
T | The Girvin Island Studios
…..
G I R V I N | LOOKING FOR WOWNESS
INNOVATION WORKSHOPS
CREATING STRATEGIES, PRODUCTS,
IDEAS FOR CHANGE.
http://bit.ly/vfzyEU