And the implications to brand, strategy and the target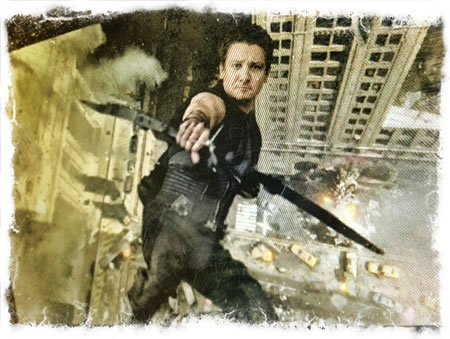 It's been noted that, with the avid consumption and viewership of everything Jennifer Lawrence, the "Hunger Games" and Jeremy Renner's rendering of "The Avengers" Hawkeye as a bow-wielding defender of the good, there is a return to the hipness of archery. Still, an ancient weapon — and one imbued with symbolic character that wasn't lost on
poets and philosophers thousands of years ago.
The symbolism of archery is about aligning with the target, going into the center of it — and one might equate that to the spirit of branding in getting to the rightful heart of a community to speak the truth of the brand, in its alignment to the centered disposition of placement — relevance; that hearts align in embracing the perfection of that targeting — resonance; and that reaching the center, the proverbial "bullseye" [itself a symbolical reflection] — relationship. It might be reflected that the rippling markings of watery fluency suggests the outward layering of community in relationships, in story. And finally, how brand reaches them —
which, as a word is symbolic
unto itself: fire.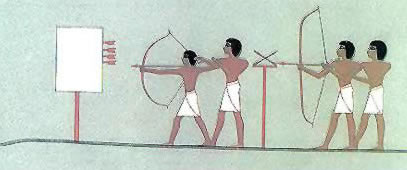 The marksman
hitteth the mark
partly by pulling,
partly by letting go.
-Egyptian proverb
The zen approach to archery similarly aligns with the target, the breath, the draw — and in that release of the bowstring — the target itself, the eye
that is
the center.
Personally, I took this to heart as a child —
I practiced shooting my brothers
in a field long calculation of high elliptical archery;
we'd see how close we could meet the target —
each other
on a full football field.
That is the most intense way to learn archery.
The allegory, to my examinations is a study in what lies beneath, the allegory of the work that we engage in — what is the meaning of the craft of our contributions to the beauty and a hopeful certainty in our actions inside being.
Beauty might be the most powerful brand, from brand to archery, for in the rightful stroke of archer,
the exhaled release of the breath, there is grace.
Beautiful brands are graceful.
What is
a beautiful brand
to you?
TIM
….
THE STRATEGY OF CREATING
HEALTHY PLACES OF BEING
https://www.girvin.com/subsites/wellness
DESIGNING ENVIRONMENTS FOR HEALING + HEALTH:
PLACES | RETAIL | RESTAURANTS | SPAS | WELL CENTERS
wellness experience design, storytelling + brand = http://bit.ly/XIQ0vm