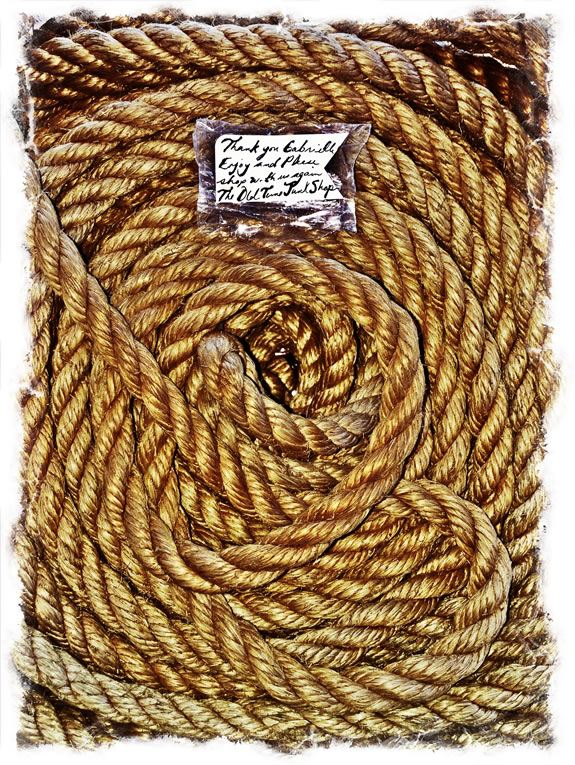 THE THREADING OF IDEAS: THE WEFT, WARP, AND LOOM OF DESIGN
As a designer, there can't be a metaphor more powerful than weaving — the ultimate layering of storytelling —
the fantastic pattern-maker
and emblem of discovery.
In our work,
we persistently speak to the sequencing — the webbing — of journey between the customer and their voyage into the heart of a brand. At a recent summit in LA we spoke on that rippling — the movement from afar
to closer and closer,
in the layering of experience —
which, well-designed,
is like a loom of designed thinking.
It is, like weaving — the intermixture of warp and weft of passage to find the patterning of that story, which might be in the beginning of the brand's story, or years after its making — but that warp of time, between the then, and the now, is the way that weaving works, like spell-binding,
it is a quipu —
as in the talking knot of the Incas —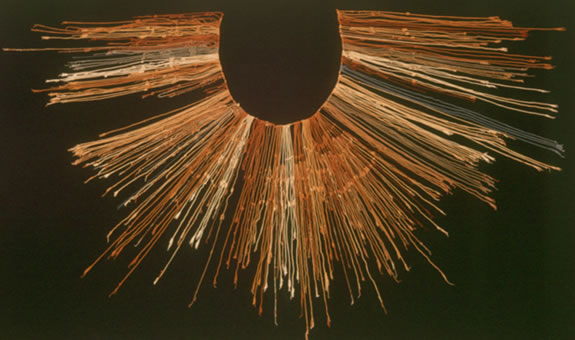 [a quipu from Larco Museum]
the tendril of the experience goes from miles away, to the front door of the story — and the gathering of visitants inside that telling.
They listen, they touch, they smell, they taste — seeing: they sense the kindling of the campfire of storytelling experience —
be it:
retail design,
buildings,
exhibits,
restaurants,
or
entertainments.
The more wholly emotional the grasp, the more potent the memory of that encounter.
Designing becomes mythic,
the warp of experience,
the weft of contact,
the loom of life and
the tapestry of storytelling —
letter on letter,
word into sentence,
phrasing into meaning —
a whorl of ideas.
And, as a journeyer in that labyrinth —
so as in life —
patterns are discovered,
or recovered
in that adventure of learning.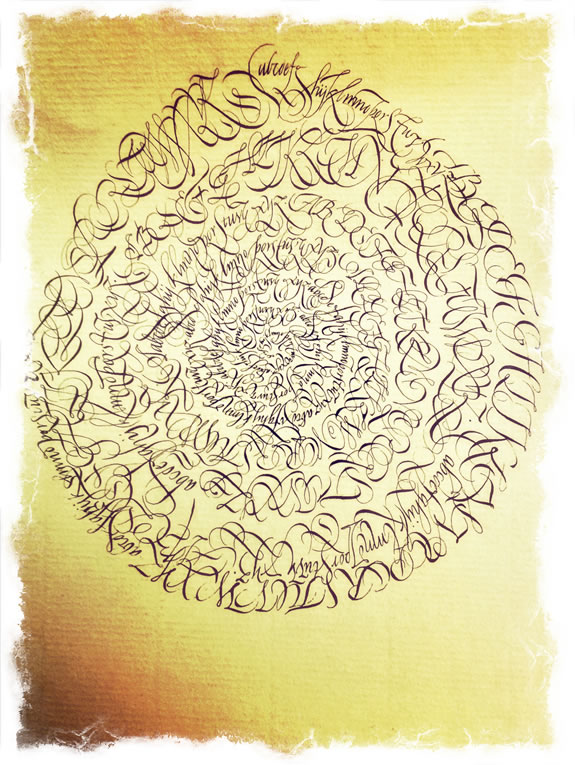 An alphabetic labyrinth
Any journey, well-journaled, is a gathering of hours, of patterns, or memories and of the magic of discoveries that the journeyer has made — and what is held as unforgettable.
"I remember when…"
Wow!
In that selfsame manner, designing brand experiences is like knot work,
the lashing of thread on thread,
rope over rope,
to the beam-work of memory.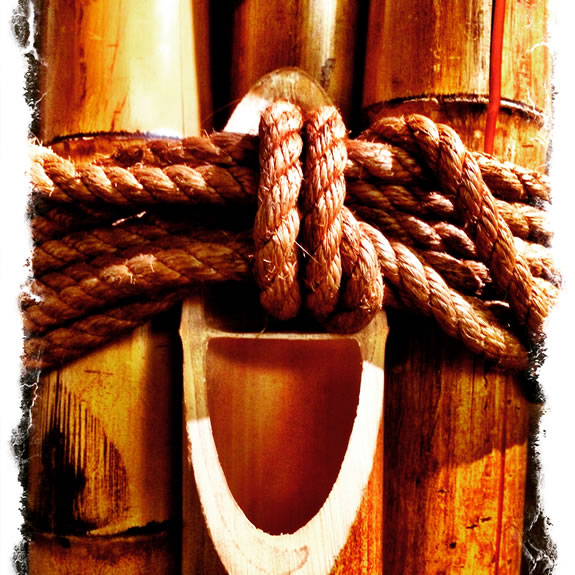 What is well-tied, shall be just that:
unforgettable.
The spell is bound,
the die is cast,
the knot is tied.
For ever.
And in the beginning and the end,
what you hold is what you carry away —
now sharing with others,
a story that is
now your story.
When you are awed,
awe-struck,
you will never forget.
Be.
That way.
Story weaving.
Experience journey.
Braiding and thread wrapping.
Weave your web.
Like the spider and her web, the weaver and her spinning — threads are born, intertwined,
and, in that,
entwining the listener into the spell.
Deeper we go.
Tim
…..
G I R V I N | FASHION BRAND STRATEGY
CLOTHING, RETAIL + STORY: THE CARTOGRAPHY OF LOOK
http://bit.ly/szZeT0