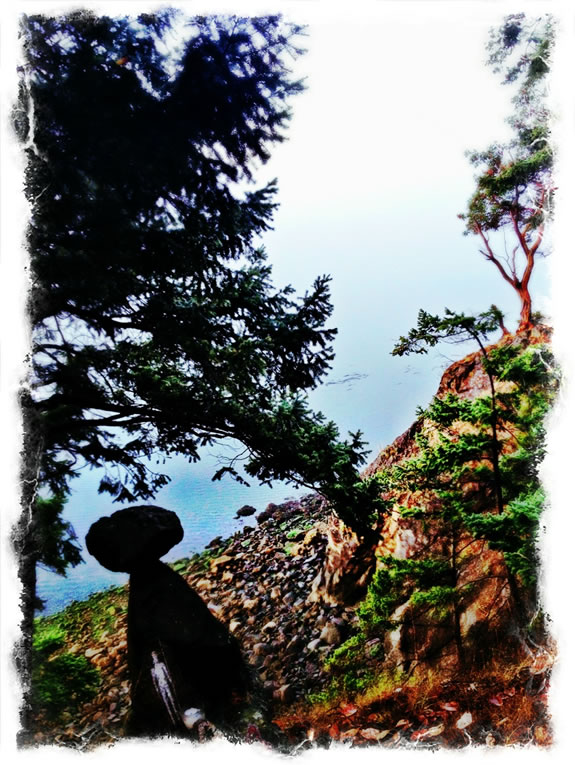 Designing Divination — the Craft of your Path
Built by Hand and Shown in the Throw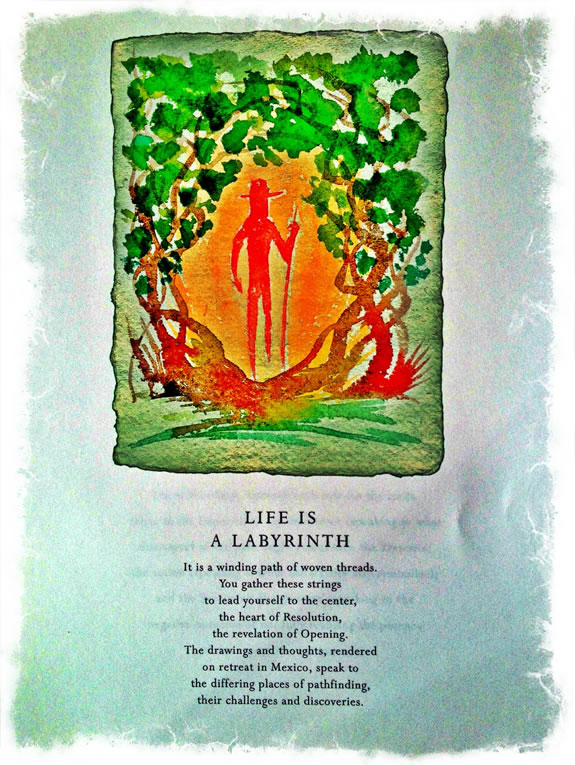 The pick of the draw —
and the drawing out,
the woven journey,
the thread of path,
and the cartography of the psyche.
What you see is what you get;
what you get is what you see.
[below, signed cover stock to the Wanderer book of cards —
"This is your wanderer."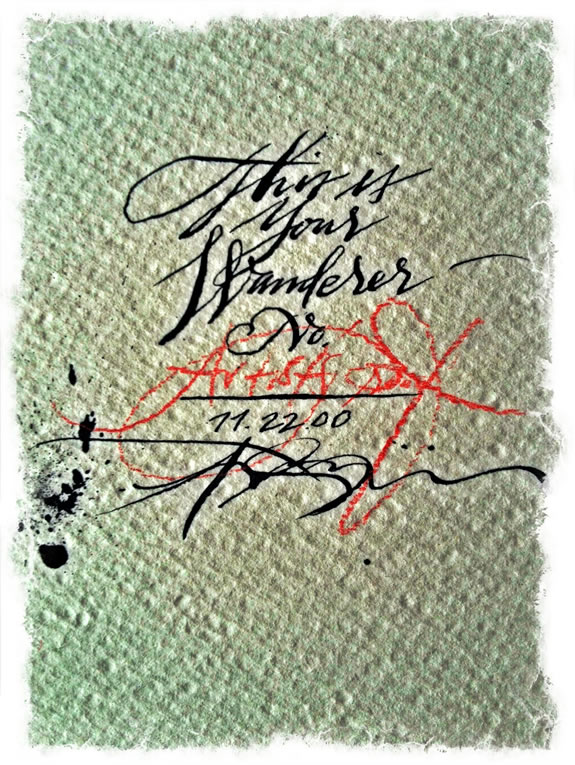 Each of us has a path, a journey that we take,
that we embark upon —
from our beginnings, to our movement through.
What if you drew your own path, mapped the journey, considered the paths you have walked, and thought —
where I have been,
where I am,
where I am going?
What is the turn of the calls,
the throw of the card,
the arrangement of your journey?
What if you were:
the Wanderer?
And in your wandering — you might have realized, that —
in fact —
you do draw your path.
For me, the realm of the real is the wander.
For in that wander,
there is wonder.
Wanderer, wander on:
If you don't go an expected route, you'll be surprised.
Surprise.
Spectacle.
aMazement.
Labyrinth.
The horizon line.
The next vista:
But too:
the puzzle,
the concatenation,
the knot work,
and the plaiting of life's cords.
Where have you gone;
what of today;
what is coming;
where are you going?
The Wanderer card deck, a Girvin tarot.
I drew that out, 1999, a seasoned journey, in retreat in Mexico, a drawing of cards — each, one week of work,
32 paintings of the journey that we all make —
one set, the seasons of our lives;
another set, the geography of our voyages.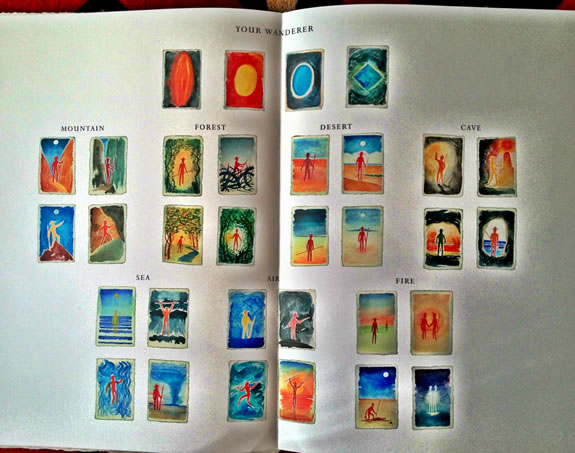 That's surely implying too much, it's not your journey,
these are the archetypes of
my
journey.
Every journey has a season: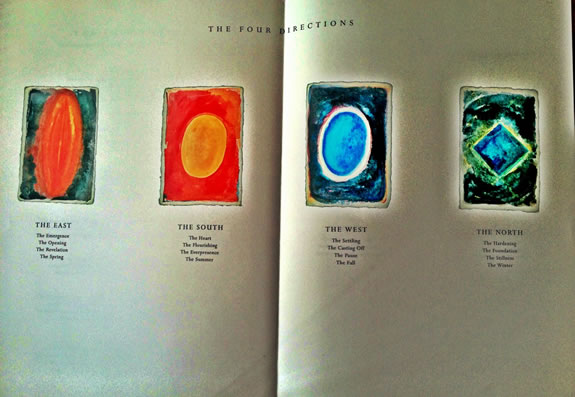 And every journey has a place —
metaphorical,
deep,
psychic: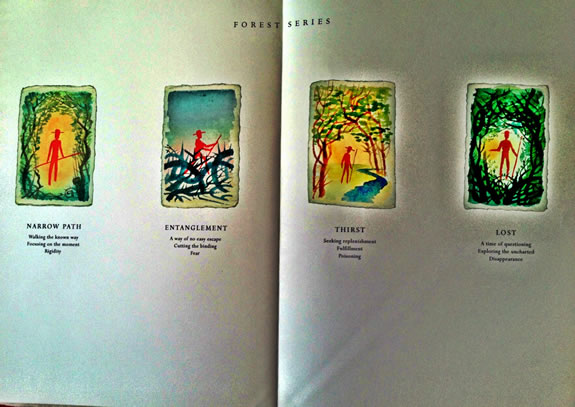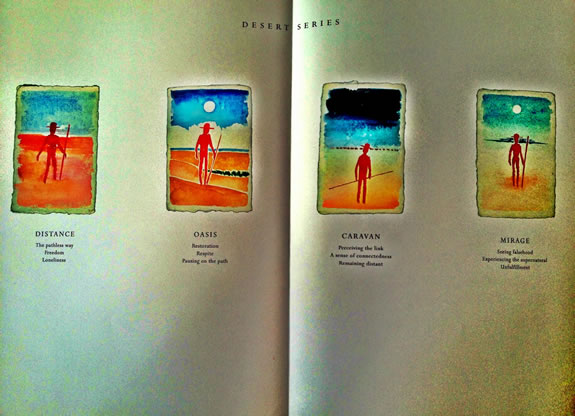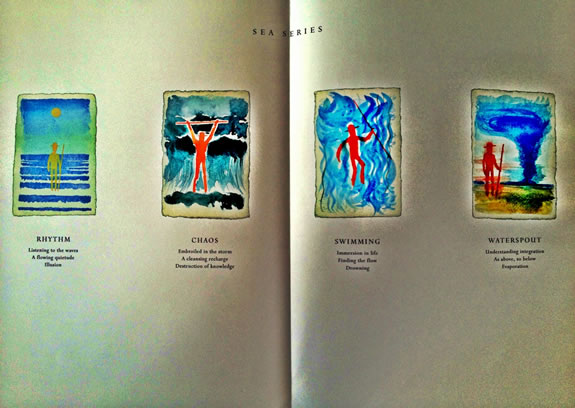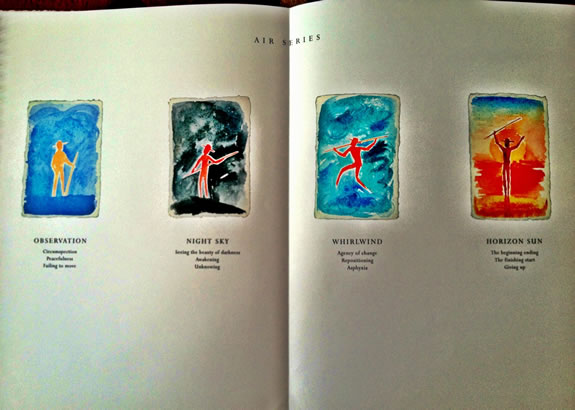 Pardon about the crude photography, but
you get the point. I shot the pages in quick succession at the island studio.
Want a book?
Let us know.
My reach is — what of you making your own book?
I know no thing of you.
I know only what I know, now.
T[here.]
And they spin out, to new tellings, new
stories that draw out, like
a threading,
every
day.
These cards, these stories, these divining drawings —
what they do:
you are drawn and
you are drawing.
The thread spools out, and you are,
I am,
the thread.
Enough, for now.
Draw your own
conclusions.
TIM
…..
HOLISTIC WELLNESS & PLACE
THE STRATEGY OF CREATING
HEALTHY PLACES OF BEING
https://www.girvin.com/subsites/wellness
DESIGNING ENVIRONMENTS FOR HEALING + HEALTH:
PLACES | RETAIL | RESTAURANTS | SPAS | WELL CENTERS
wellness experience design, storytelling + brand = http://bit.ly/XIQ0vm