WHICH WAY, GO YOU? THE TURNING PATH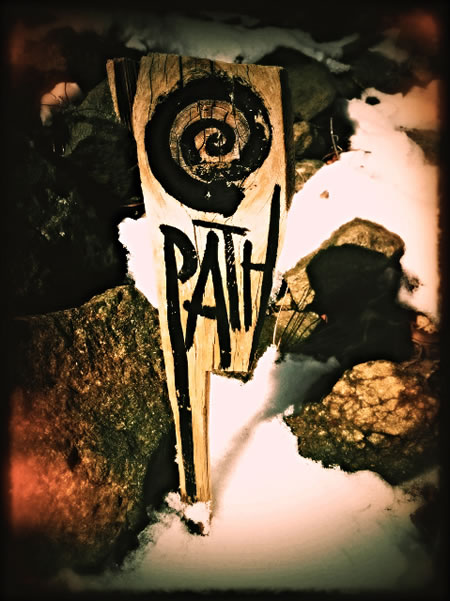 THE PATH THAT TURNS, AND TURNS AGAIN.
EVERY TIME, BACK TO A PLACE.
SNOW IS FALLING.
A DEEPER COLD EMERGES.
And, in the blinding snow, the sun is so bright that the trees are lit from beneath, it's a brilliant day.
Light filled.
Out in the middle of no where,
there is no way to go,
but back to the center.
And of course there's a sign there, that says –
"for the path, if there's any way to go, it's back to the center."
There's a red thread, that will take you there; and there's a point where it begins, and where it ends. That's the starting point of the living; and the end of the thread is the dying. It's the first breath in – the beginning. And it's the last exhalation — it's the beauty of the inspiration; I'm here, I'm beginning; it's my end.
That spiral goes in, goes out.
It is the labyrinth, the place of
a
mazement.
I walk in there, when the sign tells me — "go there; go back to the center, the spiral road that will take you out to the end, and up to the mountain vista, off the crag, the valley, the vale — and you just might see it.
Walking in the snow, the bright light of the ice, then I'm looking for the signs.
Wouldn't that be you,
way-finder?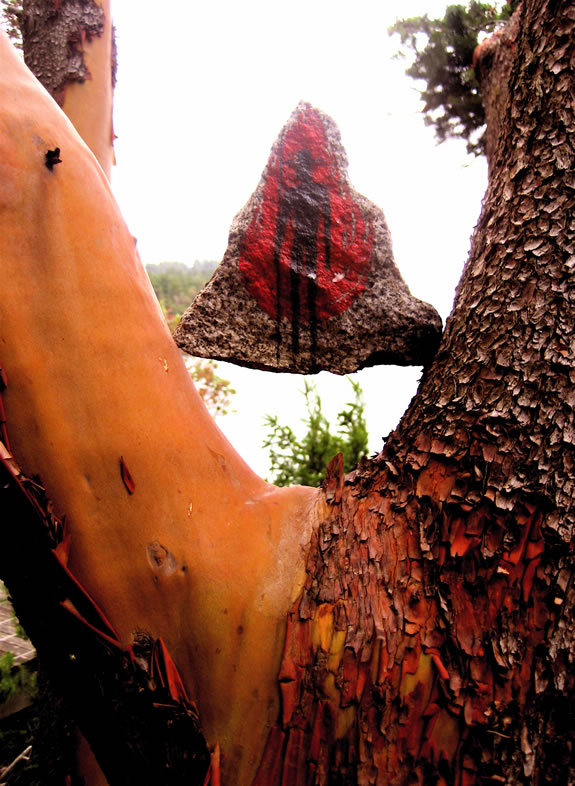 Wander and wonder on.
Tim Girvin | The Mountains
GIRVIN | BRANDS THAT ARE STORIES
EXPERIENCES | MEMORY