The study of scent, recollection and experience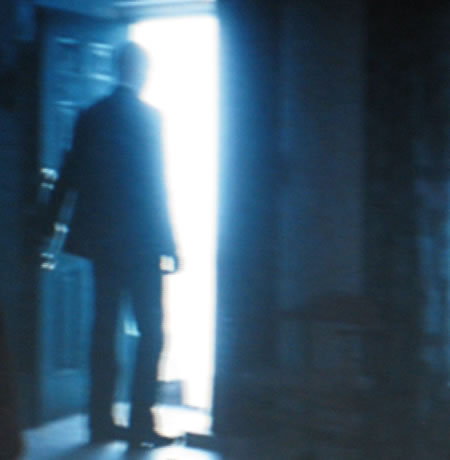 An obsession with scent: the fragrance of place
It's pretty clear, to anyone that works in the fragrance place of marketing, brand strategy, utilization of tactical "fume" in enhancing experience, that the evolution and study of the knowledge of the field is perpetual and evolutionary. That is — you can't presume to know enough, let alone it all. Ever. It's an extraordinarily complicated and artful field — it's surely science, but it's still just as mysterious and subjective. There are masters that can analyze and place any scent — the layering of notes; for the rest of us, it's more abstractly interpretive. Just walk for a while in Avery Gilbert's shoes, to learn more of the balance — the attempts of science to quantify and solidify the science of scent. It's a scattered affair, to his take — there's real science, but science alone doesn't make beautiful fragrance. Therein: art. And the human weaving of essence and character in sequences of the imaginative and skillful. Mr. Gilbert's fascinating take, "What the Nose Knows" can be explored, and had, here.
The layering of scent, the knowledge of how the fragrance speaks to an unfurling of notations of construction – the analyses and "unbuilding" of them is a practice that even with training, I could never presume certainty. Still, in studying the written declarations of scenteurs, perhaps even personally self-described "experts" of scent design, the noses, the interpretations of the layers of experience of fragrance sequencing and note "deployment" (what comes first, then…) it is often a poetic, dimensional transition of the sensing capacity of ingredients, their admixture and mental, mnemonic sampling; it's not easy. Experts have their rightful nuance; poetry emerges, allegory flourishes. Luca Turin and his poetic authoring of scent aesthetics; Chandler Burr, another artistic scholar of the realm of the scent offers his gatherings here — a sampling. Luscious use of language.
But it's here that the layered mystery of story and memory might come into play. The more I get into scent, the more — literally — I get into scent. The more you know, the less you know.
The spirit of sensing a place by first smelling it is an unconscious attunement. When I (or you, perhaps) move into an environment, the influences — the inward flow — is literal, physical, visceral. "This place smells good. This place, doesn't…This place smells like…"
In meeting with a friend of mine, a couple of weeks back, at lunch — a very special person, in the realm of the senses and scent, Karen Dubin, the co-foundress of Sniffapalooza — there was a curious revelation. As we talked about the nature of the scent trade, these days — what's happening; what was she working on, what is our take on the world of fragrance, she referenced a scent. Then she pulled it out of her purse. Then another — "try this." That was interesting – to me, since I then did the same thing: one scent — try Tar, Comme des Garçons. Here's what else I'm carrying, right now. Also by C.d.G — Avignon Incense. OLO's Pauper. Montale's Aoud Leather. Andy Tauer's Lonestar Cowboy.
"Why on earth?" might be the question. Obsession might be the answer.
The idea is about experience, experiment and actualization of scent "realization." That is, to dig into a fragrance requires that you absorb it — you visualize around the edge of it and from there, you are drawn in to learn and understand more. It's an art, scenting — and watching, waiting and "listening" for chords. And that can either be an indulgence, or a practiced meditation.
This contemplation in fact came from another friend. Joanne Warfield, another artist that roams the scented meditation, offered this link. Here, a scenteur savors her nighttime personal indulgence in scent exploration — alone, sans children, drifting in the contemplations of the layering of fragrance. Denise Hamilton enters a dream world – a place that is made of the scented dusting of the molecules culled from the essential geometries of natural and the man-made alchemy of chorded composition like the transcription of the music of smell and memory.
"Late at night, while my family sleeps, I often slip out of bed, switch on the computer, fetch the glass vials hidden in my closet and line them up, greedy with anticipation.
The scene is set: In only the flickering light of my monitor, I pass through electronic portals to meet others like me. I bring a vial to my nose, and immediately I'm transported to a dazzling olfactory world.
I am a secret perfumista."
The point of translation, memory and meaning lie in the interpretation and "listening." Learn to listen, then you can imagine, then you can — one day, gather and create your own compositions, whether secretly nestled in a perfumed room of your own imagining — or a fully engaged scenting of the world as it swirls around you. To the closing nature of these interpretations — listen to other evocations of their gatherings of scent, memory and the spirit of place. And being human, in those places and experiences.
Scent artisan: Andy Tauer | Lonestar Memories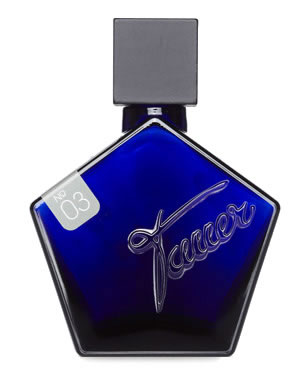 "It's the scent of a lonesome rider, wearing old jeans and leather jacket, after a long day on the horse in the dry woods, preparing his coffee on the open, smoky fire. I want it to be fresh and light, yet lasting and powerful…. When I created this fragrance, I wanted it to be true and unique. I wanted it to be rich and lasting. I had a vision that was guiding me, a picture of a wide land in my mind that I tried to bring to live. It is my pleasure to share this picture with you."
Designer: Andree Putman | Preparation Parfumee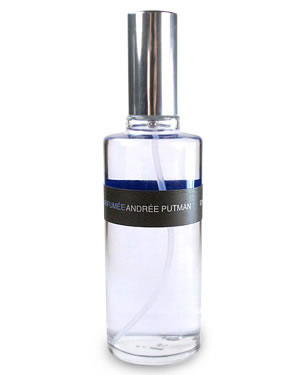 "I've always dreamed of having a fragrance in my own name. It's an old story. When I was a child, I took small flowers of lavender, hyacinth, I mixed and shook them and made my fragrance. I started wearing a fragrance very young. I like all the terms explaining the fragrance, I like to know which ones are its ingredients. Olivia Giacobetti, the person who mixed this perfume, immediately understood what I wanted and succeeded in transforming my own personality's into olfactory notes. We spoke about wood, wet wood, wood after the rain, driftwood, about water lilys and coriander leaf. I wanted it to be light and fresh, to be a fragrance for women, for men and even for children…. It's a scent with a simple harmony, appearing discreetly, which has the wet freshness of a secret note. I like its contrasts and unexpected harmonies. The exclusive combination of the natural ingredients of my "preparation parfumee" gives a feeling of wellbeing. I hope this fragrance evokes the same serenity and discretion present in all my other creations."
Explore, recall, dream on.
Tim | Decatur Island
….
GIRVIN | PERFUME MEMORIES
DESIGN / BRAND STORY / FRAGRANCE + EXPERIENCE DESIGN
the reels:http://www.youtube.com/user/GIRVIN888
girvin blogs:
http://blog.girvin.com/
https://tim.girvin.com/index.php
girvin profiles and communities:
TED: http://www.ted.com/index.php/profiles/view/id/825
Behance: http://www.behance.net/GIRVIN-Branding
Flickr: http://www.flickr.com/photos/tgirvin/
Google: http://www.google.com/profiles/timgirvin
LinkedIn: http://www.linkedin.com/in/timgirvin
Facebook: http://www.facebook.com/people/Tim-Girvin/644114347
Facebook Page: http://www.facebook.com/pages/Seattle-WA/GIRVIN/91069489624
Twitter: http://twitter.com/tgirvin