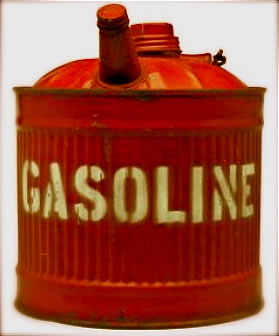 Scents that celebrate urban experiences: the innovations of Comme des Garçons (and others) in fragrance concoction; there are fumes that might be called poisonous to some, others that live in the interpretation of city scents, industrially composed and material notations of olofaction.
During the 90s, there was an emerging sentiment wrapped on the idea that manufactured (or otherwise accumulated) "perfumes" could be toxic — allergenic people would be fraught with the overwhelming noxious vapors of poisonous compounds. There's some truth to the concern.
According to Samuel Epstein, (Chairman, Cancer Prevention Coalition, the author of the 2009 Toxic Beauty, and the 2005 Cancer-Gate books, as well as
Professor emeritus Environmental & Occupational Medicine at the University of Illinois at Chicago School of Public Health,) the transparency of the skin allows an ease of penetration, "Exposure to toxic ingredients in cosmetics and personal care products is predominantly through the skin. In contrast, exposure to toxic ingredients in household cleaning products is predominantly through inhalation.
The Food and Drug Administration (FDA) has direct authority under the terms of the 1938 Federal Food Drug and Cosmetic Act to regulate toxic ingredients in cosmetics and personal care products. However, seven decades later, it has still failed to do so. Similarly, the Environmental Protection Agency has also still failed to regulate these toxic ingredients in household cleaning products.
In the disturbing absence of any federal regulations, the policies and practices of the cosmetics and personal care products industries are determined by its International Fragrance Association (IFRA). This is an international trade organization of over 100 perfume and fragrance manufacturers, representing 15 regions including the US, Europe, South America, Australia and the Far East."
He continues to note, to the IFRA testing processes, that "testing is minimal and restricted to local effects on human skin, and short-term toxicity tests in rodents. Evaluation of ingredient safety is then made by an "independent" board of toxicologists, pharmacologists and dermatologists, without disclosure of their qualifications, let alone conflicts of interest. Their findings are presented to IFRA's Scientific Advisory Board, and then published in its trade journal, Food and Chemical Toxicology. The information reported in this journal is the basis on which IFRA formulates its own "safety guidelines." However, due to the "trade secret" status of fragrances, manufacturers are still not required by the FDA to disclose their ingredients on the label or in any other way."
Many of these ingredients have an allergenic character, including "synthetic musks, particularly tonalide and galaxolide, designed to mimic natural scents derived from musk deer and ox. They are persistent and bioaccumulate in the body, have toxic hormonal effects, and have been identified in breast milk." One perfume, Calvin Klein's Eternity, (as well as Britney Spears' Curious, Hannah Montana Secret Celebrity and Abercrombie & Fitch Fierce) raised the ire of the public to the degree — in California — that the Environmental Health Network of California consulted with two testing laboratories to identify and categorize the ingredients in Klein's fragrance. An analysis of these results by the Cancer Prevention Coalition, summarized in the Epstein's 2009 Toxic Beauty book, have revealed that state of product conditions:
• 26 ingredients whose "Toxicological properties have not been investigated," or "toxicology properties have not been thoroughly investigated."
• 25 ingredients that are "Irritants."
• 5 ingredients that are "Skin sensitizers," or allergens.
• 3 ingredients that show "Fetal, hormonal, and reproductive toxicity."
• 2 ingredients that "May cause cancer."
Women's Voices offers added discussions and overview on the concept of toxicity in built fragrances at their site studies. What's that smell? See the fact sheet for more information at the link. To that end, the idea of perfumed overexposure was studied in an earlier Girvin blog — overload at retail, the proverbial scent bomb of sales people "misting" every passer by.
I acknowledge the concerns.
Still, I hunt for fragrances that differentiate and distinguish, as well as uniquely define, memory and experience. And there are fumes that I recall — like gasoline — that I still find compelling. Concrete scent, as well as a sequence of notes, waft wet, dusty, puttied dirt, slightly sweet. A package of nails, moistened, (along with the box) evinces other experiences. Rain on a hot tin roof, another. Creosote, the country road, mixed with hot straw, dust and the tobacco scent of grasshoppers. Xylene (and that is deleterious) evinces press work and silkscreening — along with the canned inks and screening materials. Heated paint. Diesel fuel in old soil-floored worksheds. Water on hot tiles — depending on the clime and location, gathers other impressions.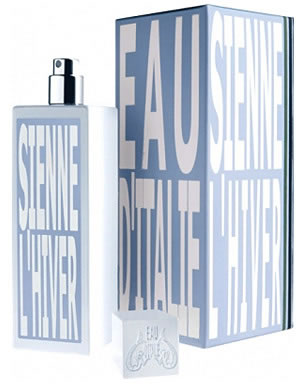 Firenze, city scents. Speaking with the hoteliers and perfumers, Sebastián Alvarez Murena and Marina Sersale, they speak of their fragrance Sienne l'Hiver as capturing the Fall, the harvest and the scent of the butcher's blood in Tuscany. Lucky Scent defines it as "Winter in Siena. The tourists are away and a hushed stroll through the medieval buildings lets you travel through time. This is a quiet fragrance, full of smoke and whispers and solitude. It invites you to listen to your deepest thoughts – the ones that get lost in the hubbub of everyday life. It opens with fresh, torn leaves – so green and vivid you can smell the sap. The last stragglers of Fall crushed beneath your feet as you head down a path away from the world on that late November moment when you realize that Fall has officially crossed into winter. The subtle sweetness of roasted chestnuts intertwines with cool, misty iris root and the aching scent of wood smoke. There are hints of white truffle and black olive. Clean and earthy and close to the skin, this is not designed to entice or bedazzle, but to lead you into deep conversations over an espresso with a long-lost friend. Comforting and contemplative.
The notes of that fragranced image structure they define as "Violet leaf, geranium, black olive, white truffle, smoke, woods, coal roasted chestnuts, Autumn leaves, French straw, iris root, and white musk."
The point of the scent is place, and recollection — smelling that waft — an environment is gathered. Go back. Or imagine. But what of toxicity? Could a perfume be poisonous — yet still compelling?
Dior offered Poison, which represented another foray into the darker side of the marketing mania of perfume — but it is less so the impression (and the imagination) that I seek. Studying the measure of the brand, its story, I see strategic branding of scent, and less so the inspirations of something – poisonous.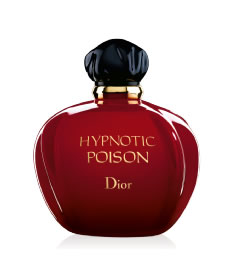 The mystery of Dior's legendary forbidden fruit lives on in a magical, modern potion that blends femininity with boldness. Four contrasting facets – intoxicating bitter almond and caraway spice, opulent Sambac jasmine, mysterious Jacarandra and sensuous vanilla and musk– make for a compelling, bewitching fragrance fusion. Intoxicating and extravagant.
Attractively poetic, but the note structure, top: bitter almond; heart: sambac jasmine; base: vanilla reach to conventional perfumery tradition.
Industrial goods. Some time back, to the returning urbanity of fragrance, Karen Dubin, co foundress of Sniffapalooza, introduced me to Gravel. That gets close to the scenting inquiry from above, that idea of captivating recollection in a new construct — the road, the railyard, the steam of action. This scent has the legacy of being created in 1957 — yet, it is still in production. But inherently rare.
"….Ever since 1957 many men have personally discovered and become dedicated to the use of Gravel Cologne. Many other men who have received gifts of Gravel Cologne have been searching the U.S.A. trying to find more.
The secret is that it's sold in only one men's store or specialty shop in each major city area. Those who already shop at such stores (F.R. Tripler & Co. in New York City since 1957 [I've checked this out and this shop has closed]) have discovered its limited exclusivity and stock up on several bottles at time…"
Michael B. Knudsen,
Pres. GRAVEL
The site, and sales group, Aus Liebe Zum Duft, an organization in Germany notes,
"Gravel – A Man's Cologne
At a time when perfume was mostly reserved for women and Eau de Colognes were only slowly reaching the world of men, anything that resembled perfume and wasn't After Shave was duly given a wide berth – until Knudsen created his Gravel Cologne. Balsamic notes accompanied by spices, a touch of incense and different resins and last but not least, the eponymous ingredient that makes each fragrance unique: Gravel.
Knudsen spent an enormous amount of time on the east coast gathering each individual stone himself. The gravel didn't just give the fragrance its down-to-earth name, a name that was tangible and buyable for the male world of the fifties, but also its colouring: Due to the alcohol present the minerals in the gravel slowly dissolve and give the fragrance its amber colour. Additionally it is said to be that certain "something" that gives Gravel its special, light metallic note.
All in all the story of Gravel Cologne is too good that it should some day end. So we are relying on Mr. Knudsen, but cannot definitely say if we will receive another consignment. Therefore, we would recommend that any man who's looking for a warm-spicy, distinctive and individual Eau de Toilette that he can call his own, should acquire one of perhaps the last flacons of this truly unique Eau de Toilette. But then again why just men? We know a lot of women who love and cherish Gravel."
The key ingredient, speaking to the roughshod nature of building scents, is about literally reaching to the materials themselves — the gravel, as the foundation. (Scent notes: top: citric; heart: sandalwood, woods; base: balmy notes, frankincense, resins.)
Surely, there are other mineral based scents, but they're less gritty, and more elegantly disposed. Like Olivier Durbano's exploration into his "third entry into his gemstone-inspired "perfume poems." Decadent yet spiritual, it's a resinous and sweet smoky scent that Durbano has built around the legendary stone of protection.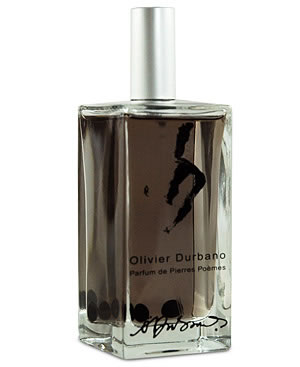 Burned wood, sweet smoke, rich oud and dried spice unfurl in a reverent ceremony, while earthy notes of patchouli, moss and leather provide a fragrant anchor to its otherworldly mystery. Black Tourmaline is the scent of a confessional, hauntingly beautiful with its ethereal sweet incense and smoky tones and earthbound with its base notes…one foot in the unknown and one in the here and now. The notes structuring of Black Tourmaline are: cardamom, coriander, cumin, frankincense, pepper, smoked wood, oud, leather, precious woods, musk, amber, moss, and patchouli.
Still, I'm not satisfied with the idea of truly urbanized scents — ones that gather impressions from the street. One stumble brought me closer, in the work of Brent Leonesio. There is something rougher to his work — pure urban punch — and his entirely irreverent combinations at Smell Bent. There, something of the street emerges — it's not just "pretty," but roughed up, as well. And funny — self jabbing, for the usual haughtiness of the perfume maven.
Another city, another building scent: Shanghai.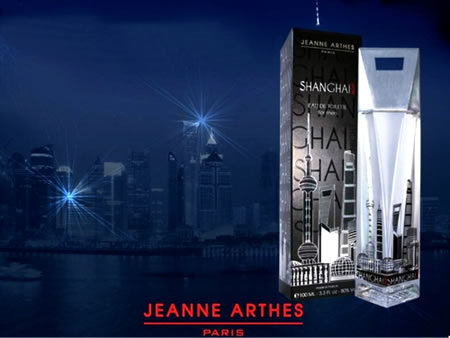 Shanghai Night is a new male fragrance from Jeanne Arthes, designed for modern and successful men. Urban, fresh, full of energy and mystery, it is packed in a bottle shaped like a Shanghai skyscraper.
Top notes: bergamot, tangerine, juniper and grapefruit. Notes: rosemary, pepper and rosewood. Base: incense, oak moss and musky wood. Where's the city, the scented industria, the materiality of the manufactured?
From my neighborhood in NYC — the office at 26th + Broadway, there is a park. Madison Square Park. Another scent designer, Laurice Rahme — the creatrix of Bond No. 9 — offers the neighborhoods of NYC in a string of scents that she has built to evoke place. These are artful, but imaginative — they are inherently naturalistic assemblies (Madison: Grape hyacinth, huckleberry, prairie dropseed grass, red leaf rose, red hunter tulips,teakwood) of her interpretations of the regions of the city. Nothing wrong with that, but not what I'm looking for.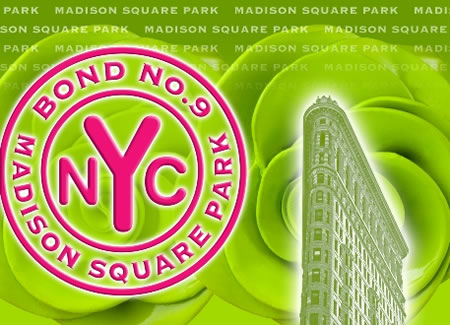 Christopher Brosius as well walks the wilder strain of perfume development; he's atypical — and while there are many impressions that one might call natural — there are plenty of urban gestures. Friendly, neighborhood, relaxed. The Brosius packaging, nearly generic, talks that laboratory and urban-bottled aesthetic.

There's another woman fragrance designer, Heather Sielaff, that I sought out, and finally met with in Portland (Oregon) — and her groupings as well speak to the experiment of concocting new layered scents, OLO Fragrance, that I would define as more impressionable and gestural to the city core. Natural, but downtown — especially Portland.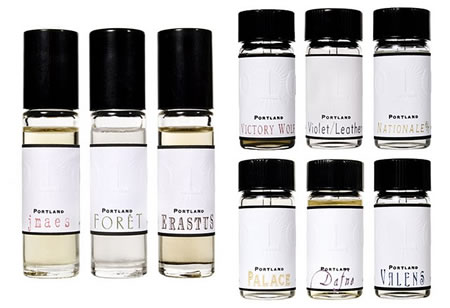 "I really felt that I was on my own, I never felt my work had anything to do with being a woman. I am not a feminist. I was never interested in any movement as such. I just decided to make a company built around creation, and with creation as my sword, I could fight the battles I wanted to fight."
Ms. Kawakubo (Foundress of Comme des Garçons)
I kept (and keep) looking. Until, of course, I came to Comme des Garçons. Suzy Menkes kicks off the opening, October 2007 — "PARIS — She is a muse and fashion icon, with a wild nest of pale hair and a consummate skill for mixing vintage drapes with haute couture. He is a magical milliner of mad hats that have helped make the romantic reputation of John Galliano.
What do Daphne Guinness and Stephen Jones have in common – apart from their English eccentric style? They are both launching first fragrances under the auspices of Adrian Joffe, who heads up the company of his partner Rei Kawakubo of Comme des Garçons and has developed for her a fragrance empire.
The idea of Joffe as the beauty industry's new prince of perfume sounds unlikely. But, as Joffe says, there is an increasing demand for niche marketing in this area where big does not always seem so beautiful."
Most fashion houses have a link from scent to clothing options, as well as cosmetics. In the past, we've focused on the creativity of Tom Ford, whose design strategies are inherently urban, yet his scents are distinctively fitting into the strategically aligned sense of perfume design — they have a theme, they relate to the Tom Ford brand and they are each focused and powerful as solo offerings or as a grouping. But none of them speaks to the city, the urban scent range, the unnatural — they are all relatively classical, and disposed to Tom's tactical esthetic.
The founding curiosity for me, with the Comme des Garçon offerings relates to design — holistically rendered design, from the strategy of the fragrance, its grouping of ingredients and the packaging of its voice in the form of displayed product…That concept of packaging inherently relates to their integrated sense of design — in their retail experience, mostly remarkable, risk-taking and amazing.
Like the presence of the CdG Omotesando, Tokyo, Japan location, (FutureSystems) the conceptions relate to transparency, honesty of intention, simplicity and industrial strength. But the underlying philosophy, the steely discipline finds its way through every strategy that she — Kawakubo — undertakes. Not only has Kawakubo been publicly recognized as an artist, with the exemplary of many prizes for creativity, including an honorary doctorate from the Royal College of Art in London, but she has also built a stridently independent fashion company with a turnover of $180 million plus per year, coupled with an international renown for marvelous creativity untrammeled by usual muddying of commercial enterprise. With her headquarters in Tokyo's Aoyama district building a brood chamber for newly emerging talent, added to the genius of three designers — Junya Watanabe, Tao Kurihara and Ganryu, each of them building their own brands under Comme's protection.
"It is true to say that I 'design' the company, not just clothes," Ms. Kawakubo says. "Creation does not end with just the clothes. New interesting business ideas, revolutionary retail strategies, unexpected collaborations, nurturing of in-house talent, all are examples of Comme des Garçon's creation," by her measure. According to fashion critic and legend in her own right, Suzy Menkes, "It is a rare designer who can tune a fiercely independent spirit to another fashion register. Yet among the many Comme collaborations are Levis, Lacoste, Fred Perry and Speedo. Ms. Kawakubo even turned over last year a "roaming" Aoyama store (which she had previously "loaned" to Ms. Sozzani's 10 Corso Como) to Louis Vuitton. This generous curiosity is at the heart of the Dover Street Market in London, a retail project that Mr. Joffe has nurtured since it opened in 2004."
"She leads completely — she is the main engine, the pillar of what the company is," says Mr. Joffe, who is the CEO of Comme des Garçons International. "Her level of control has not ceded one iota in 40 years."
Add to that: perfume.
The inventiveness of CdG's strategy of fragrance development is remarkable, yet strangely humble — and this is perhaps one of the key characters of Kawakubo's legacy — amazement coupled with understatement.
Still, the sequencing of scents that she has authored — or edited and directed — are blazingly creative, unconventional and innovative. The first that attracted me, in a grouping, have been called "un-perfumes."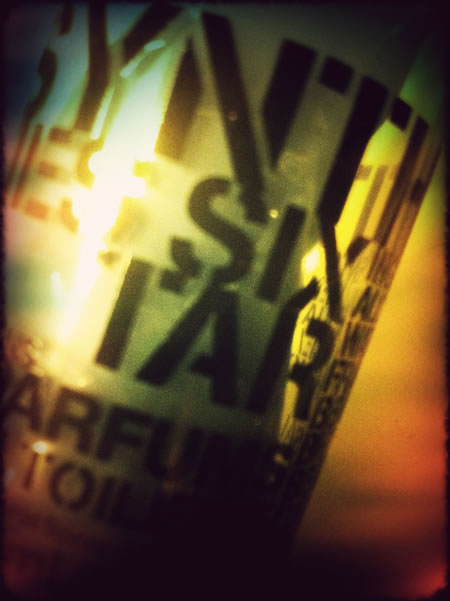 Here's the sequence of her offerings, arranged from the origination (and the urbanistic draw) — thanks to Lucky Scent (imagery and descriptors) for their product modeling. These are, as well, organized as links — to the site, you sync up and purchase if you're interested, or sample through their sampling program. Bear in mind that I'm offering this as a flavoring of the conceptual approach to urban perfume — yet, some of these selections, for reference, are more natural in character. It's the interpretation that counts.
Urbanism happens, scent envelops, the beginnings of my "industrial" origination and explorations — the curiosities of CdG:
Comme des Garçons, Series 6 (see the others in the series below)
"Comme des Garçons is no stranger to extremes or breaking rules. Synthetic is the sixth and most daring in CdG's series, traveling once again far outside the mainstream but remaining in the physical world of manmade places and materials of modern daily life. Experimental, socially incorrect and avant-garde, the Synthetic series features five "anti-perfumes" whose names you'll recognize immediately.
But these are no scratch n' sniff "gee-I-smell-like-a-garage" fragrance. Each one varies on its name and theme, using an assortment of fully synthetic ingredients to make each one mind-bendingly unusual and wonderfully wearable. These are for the fearless–the rebels and the non-conformists. For those of you who don't follow trends… you make them." Check out the fragrance notes.
DRY CLEAN: Images of a chemical paradise float through our heads like clothes spinning on a rack at a dry cleaner. Dry Clean is a clean scent, but not like soap, shampoo or fabric softener-it's that metallic freshness of freshly pressed and cleaned clothes. The rose oxide offers a tinge of green floral, and guaiac wood enriches the brew and brings this (almost) down to earth. Dry Clean's unusual clean feel is a truly unique alternative to all the ""fresh"" scents that have ruled the last several years. If you like to color outside the lines and bury your face in freshly dry cleaned clothes (we bet you liked to sniff the blue ink on the old-school mimeograph paper, too), this one's for you. FRAGRANCE NOTES: ozone, aldehydes, nail polish, bay essence, rose oxide, metallic incense, dissolvent vapours, guaiac wood.
GARAGE: Do not make the mistake of judging this book by its cover. Garage brings to mind images grease, oil and rubber, but this is one evocative fragrance that will surprise you. Its uniqueness lies in calling to mind some of the places we loved most as children: Your father's workbench or your grandpa's old toolshed. Places steeped in memories and lost in time. It's like curling up in that old leather recliner with your dad after he'd worked on the car. Not harsh and never sharp, Garage is all the good things about childhood and all the comfort scents you rarely indulge in as an adult. FRAGRANCE NOTES: Laurel aldehyde, traces of kerosene, leather notes, plastic floral notes, vetiver acetate, Chinese cedarwood.
SKAI: Fake. Insincere. Imitation. That's what skai leather is, and where this scent takes its name from. The fragrance notes alone should bring every PVC-lovin' fetishist and vinyl record lover running, but we also know Skai transcends the pigeon-hole and is for everyone. Ozone and grapefruit give this leather/vinyl fragrance a fresh gin-and-tonic crispness at first, while sandalwood brings familiar warmth. Very easy to wear, Skai straddles the line between kinky and comfortable, between shiny faux and genuine. It's hardcore without being obvious, sexual but never obscene. FRAGRANCE NOTES: ozone, methyl grapefruit, PVC notes, coal tar, cardamom, white leather, sandalwood, labdanum.
SODA: Fizzy! Uplifting! We can't help but put exclamation marks because Soda is genuinely happy, enough to make cave-dwelling goth boy or girl crawl out and frolic in the sunshine. Who cares if only a couple of ingredients are recognizable as being from this planet? Soda is a bubbly, effervescent version of limeade with enough base (galaxolide-it's a light musk, who knew?) to give it a perfect dose of grown-up depth. There's even a version of lily of the valley in here, which lends Soda a tiny bit of creamy softness. Tell us you don't smile (and make everyone else grin) when you wear this. We dare you. FRAGRANCE NOTES: aldehydes, lime, citral, pimenal, lilial, iso-eugenol, galaxolide, acetal Rum.
TAR: A speedway on a scorching afternoon. Hot asphalt on a Roman street filled with car exhaust and the scent of fine leather-soled shoes softening on the pavement. Tar is for the brave, for those who find the smell of a crowded, polluted city and all its modern trappings a thing of glory. The earth notes and resinous opoponax lurk quietly, giving Tar a quirk that picks your face off the pavement just for a second. Virile and weirdly familiar, it's not for the faint of heart. This is man versus the modern world, and the modern world wins. FRAGRANCE NOTES: town gas, vapours of bitumen, bergamot, earth notes, opoponax, styrax, grilled cigarettes, pyrogenic notes
The Comme des Garcons Series 6 Synthetics line is no longer carried by LuckyScent.com — now available now at Blackbird. Actually, it's sold out there, too.
Added LuckyScent.com collections:


Odeur 53
Eau de Toilette
by Comme des Garcons
Mission: a scent that nobody recognized. Abstract. Lack of a been there, done that snooze-fest.
In 1998, CdG stepped away from natural ingredients, seeking to clone the ultra-modern straight outta the manmade world. The result? Fifty three non-traditional notes comprise this masterpiece, resulting in a very recognizable scent of crisp air mixing with cotton-drying-in-the-wind. We think it smells like a brand-new car and warm, soft human skin-perfection. You may think it sounds strange until you realize just how many of the notes of Odeur 53 you know (and love). 'Cept for the nail polish part. We don't smell that at all.
Odeur 53 Notes
oxygen, flash of metal, fire energy, washing drying in the wind, mineral carbon, sand dunes, nail polish, cellulose, pure air of the high mountains, ultimate fusion, burnt rubber, flaming rock
Perfumer
Martine Pallix, Anne-Sophie Chapuis
Other fragrances by: Martine Pallix, Anne-Sophie Chapuis


Odeur 71
Eau de Toilette
by Comme des Garcons
The ultimate anti-perfume. The notes are inspired by dust on a hot lightbulb, bamboo, metal, electricity and lettuce juice…no lie! But what does it smell like? Surprisingly, it's a completely wearable scent; metal and electricity manifest as the invigorating smell of ozone just before a storm, and the combination of we-don't-know-what makes for a familiar soapy freshness. Hot laundry right out of the dryer served up on your clean, sexy Xerox machine. Released in 2000, Odeur 71 continues to make huge stir-not just for its revolutionary scent structure, but because it's a testament that a combination of the truly weird can make a truly fantastic fragrance.
Odeur 71 Notes
incense, wood, moss, willow, elm, bay leaves, bamboo, hyacinth
Perfumer
Martine Pallix, Anne-Sophie Chapuis
Other fragrances by: Martine Pallix, Anne-Sophie Chapuis


2
Eau de Parfum
by Comme des Garcons
The Scoop
Ancient ink in the summer sun, #2 is a study in contrasts. Based on the legendary Sumi ink made in the temples of Japan, this seductive fragrance blends the seared wood notes of Sumi with spiritual scents of incense, patchouli and amber, then takes a turn toward the shiny n' happy with the bright notes of magnolia and ripe, fresh new aldehydes (orange and mandarin). We smell something different every time we wear this-it falls somewhere between a mighty Samurai and a humble priest with a jones for gardening. CdG #2 is presented in a silvered, reflective bottle that made Time Asia's Top 10 designs for 1999.
2 Notes
Japanese Sumi ink, incense, patchouli, cedarwood, angelica root, vetiver, magnolia, amber, labdanum, new aldehydes, cumin, cade oil, absolute maté, abslolute folia
Perfumer
Mark Buxton
Other fragrances by: Mark Buxton
Tea (series of 3)
Eau de Toilette
by Comme des Garçons Series 1: Leaves
Dry, smoky black tea… for those who like it a bit sinister and save the sugar cubes for the kids. Cedar balances out the sometimes medicinal edge associated with other black tea scents, lending Tea a woody, robust flavor that stakes its claim as one of the most remarkable fragrances of its kind. As the black tea leaf melds to your skin, the dry leaf note of maté absolute and a welcome wisp of just-born rose petals appear from the depths. Smoldering, uncompromising, and absolutely true to its name.
Tea Notes
black tea, zest of bergamot, rose petals, cedar wood, absolute maté


Sequoia ("Red" series of 6)
Eau de Toilette
by Comme des Garçons Series 2: Red
CdG wasn't going for the 'mood' of an ancient forest; they were going for the exact scent of the most massive trees ever to inhabit the earth. Evocative and the most unusual of the Red series, Sequoia is a majestic and powerful king (or queen)-of-the-wood fragrance; we smell a touch of moss, tempered by the mystical kara-karounde, a jasmine-like ingredient used in the Congo for fertility spells (hey, don't blame us if things get out of hand). You don't need to sneak into Yosemite and smell the fresh, exposed redwood as you carve your name in a Giant Sequoia-that'll just get you arrested. All you need is a whiff of CdG's Sequoia-all the smell and none of the jail time.
Sequoia Notes
California redwood, red rum, opopanax, kara-karounde from Guinea, Chinese agarwood, mahogany
Perfumer
Bertrand Duchaufour
Other fragrances by: Bertrand Duchaufour
Guerrilla 2 (second "Red" series | Guerilla concept stores)
Eau de Toilette
by Comme des Garcons Series: Guerrilla
Guerrilla 2 is based around its name…for the perfumer, it brought to mind the color red. So, in went a mélange of beautiful ingredients that are (or conjured) red, and the result is bliss. A tart, fruity raspberry is very evident, wrapped in soft, spiced folds of pink pepper, sweet curcuma flower and carefree bergamot. Like its sister scent, Guerrilla 2 is anchored by vetiver, cedar and a light, sensual musk…this is an eye-batting, coquettish fragrance that draws people in close to its delicate, light musk and fruit. Hello, romance! Irresistible, and among the first of its kind in the CdG line.
Guerrilla 2 Notes
top: Bergamot, Pink Pepper, Ginger
middle: Red Pepper, Curcuma, Raspberry, Tuberose
base: Vetyver, cedarwood, musk
Perfumer
Nathalie Feisthauer
Other fragrances by: Nathalie Feisthauer
Incense Series Set
by Comme des Garcons Series 3: Incense (to learn more explore the links about this sequence of offerings — this collection has all incenses, but each is a distinctive scent strategy, based on a compelling evocation of the spiritual traditions of each city: Avignon, Jaisalmer, Kyoto, Ouarzazate and Zagorsk.
A striking presentation of the evocative and hugely popular Incense series. All five 50ml Incense fragrances (Kyoto, Avignon, Jaisalmer, Ouarzazate and Zagorsk) wrapped handsomely in black paper finished with a gold ribbon.
What of Wonderwood?


Vettiveru
(one of a series of 3 fragrance offerings, along with Citrico and Anbar)
by Comme des Garcons Series 4: Cologne
Masterfully blended, Vettiveru is perfectly balanced and surprisingly deep for a cologne, and an absolute must for all lovers of vetiver. It opens with a citrusy bergamot and the soft green of vetiver. Once it settles, it drifts in and out of being a light, dry woody scent (white cedar) and a wonderfully verdant and clean vetiver. We love the way it meanders between feeling 'dry brown' and 'clean green, ' and we can practically guarantee that Vettiveru will be fragrance you reach for when YOU want to wear the scent, not the other way around. Subtle yet please-rub-on-my-sheets/furniture/pillows-so-I-can-smell-it-when-you're-gone memorable.
Vettiveru Notes
vetiver, bergamot, neroli, white cedar
Comme des Garcons Series 5: Sherbet
Comme des Garçons Series 7: Sweet
Comme des Garcons Series 8: Energy C
…..


Standard
Eau de Toilette
by Comme des Garcons x Artek
After Monocle, Stephen Jones and Daphne Guinness, Comme des Garçons partners up with the cult Finnish design company Artek, founded by Alvar Aalto, to launch a fragrance with a distinctly Boreal flavor. Comme des Garçons' trademark "anti-perfume" notes – in this case, a hint of metallic tang bolstering the lemon-ginger opening – blended with two seldom-used materials gathered in the Great North: Finnish Labrador Tea (also known as Indian Tea), extracted from a fir-smelling evergreen shrub, and twinflower, an almond-tinged blossom from the honeysuckle family. The overall effect, however, is unmistakably Comme des Garçons: a medicinal-woody scent, vibrant with the combustible, pencil-shaving fumes of cedar and a cold, almost incense-like effect. Highly diffusive, totally distinctive and as elegantly pared-down as Alvar Aalto's iconic Mid-century Modern designs. You can't get edgier than that.
Perfumer
Olivier Pecheux
Other fragrances by: Olivier Pecheux
Layers
Finnish Labrador Tea, Twinflower (Linnea Borealis), fennel, ginger, lemon, musk, saffron, cedarwood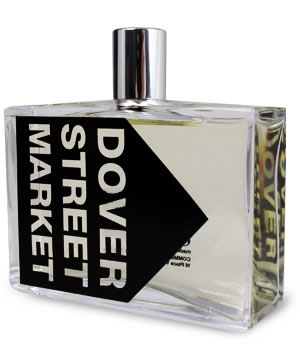 Dover Street Market
Eau de Toilette
by Comme des Garcons
The next time you fly to London, try hunting down Dover Street Market near Piccadilly. At first sight, you might mistake Comme des Garçon's utilitarian-looking, multi-brand store for a fly-by-night operation – much in the style of the brand's temporary guerilla shops. "I want to create a kind of market where various creators from various fields gather together and encounter each other in an ongoing atmosphere of beautiful chaos: the mixing up and coming together of different kindred souls who all share a strong personal vision", explains Rei Kawakubo, CdG's designer.
But there's nothing chaotic about Dover Street Market, the scent launched in honor of the shop: it is all Comme des Garçons. In fact, it is the epitome of Comme des Garçons's trademark, transparent, resolutely non-floral woody-spicy blends.
With its dark, forest-y wafts of pine, cedar and incense, Dover Street Market is austere and meditative in the manner of Monocle Hinoki or Zagorsk, from the Incense series. The twist, here, is brought on by a bright splash of citrus that pulls Dover Street Market towards a fresh eau de cologne feel, in a chypre-like, bergamot-labdanum setting. Juniper bridges the gap between the pine and pepper notes; coriander adds its citrusy, aromatic facets. Though conceived for men and women, the scent may tip over a bit into masculine territory. Which won't deter the women who love the brand called "Like Boys".
Dover Street Market Notes
Bergamot, mandarin, black pepper, coriander, incense, juniper berries, cedar, patchouli, pine, cistus labdanum


Hinoki
Eau de Toilette
by Comme des Garcons x Monocle
Hinoki takes its name from the hinoki cypress, a tree that only grows in Japan and is the preferred wood for building palaces, temples, shrines and the finest wooden soaking baths. It was inspired by a visit to Tawaraya, a famous three-centuries-old traditional Japanese inn located in Kyoto. Soaking in the legendary open-air hinoki ofuro (wooden bath) filled with warm spring water on a chilly morning, the idea for the perfume was born and the result is breathtaking. The ofuro is captured perfectly: the full, rich scent of the wood, the smells of the surrounding greenery, the soft touch of meditative incense, the memories of native moss. Hinoki is a dry, woody-fresh scent with an intangible "something" that gives it a mystical edge and the ability, much like CdG's Incense Series, to conjure the exact emotion and feel of the idea behind its creation and name.
Hinoki Notes
Cypress, turpentine, camphor, cedar, thyme, pine, Georgian wood, frankincense, moss and vetiver
Perfumer
Antoine Maisondieu
Other fragrances by: Antoine Maisondieu
thanks, Lucky Scent for the CdG overviews above.
Scent — the industrial legacy, poisons, new materials, striking compounds, adventuresome contexts in arrangement; it's the perfume of the refreshed construction that I find intriguing. And, to that, these are scent spaces that I recall. Kindly pardon the product pulls (and the pushes) but in the search for fragrances that I find captivating, there's a reach. I'm grateful to the online perfume retail storytelling that are collected and noted above.
Tim Girvin | Scottsdale, Arizona
GIRVIN | IMAGINATION + PLACE
DESIGNING ENVIRONMENTS | RETAIL | RESTAURANTS
http://bit.ly/i7b7EN
the reels:http://www.youtube.com/user/GIRVIN888
girvin blogs:
http://blog.girvin.com/
https://tim.girvin.com/index.php
girvin profiles and communities:
TED: http://www.ted.com/index.php/profiles/view/id/825
Behance: http://www.behance.net/GIRVIN-Branding
Flickr: http://www.flickr.com/photos/tgirvin/
Alltop network: http://my.alltop.com/TGirvin
Google: http://www.google.com/profiles/timgirvin
LinkedIn: http://www.linkedin.com/in/timgirvin
Facebook: http://www.facebook.com/people/Tim-Girvin/644114347
Facebook Page: http://www.facebook.com/pages/Seattle-WA/GIRVIN/91069489624
Twitter: http://twitter.com/tgirvin