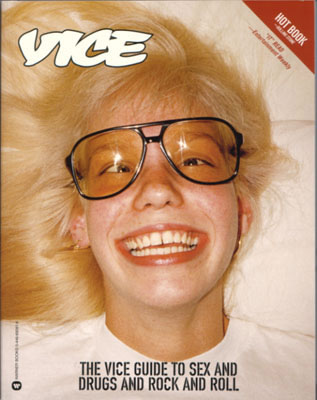 I CAN RECALL THAT IDEA, LAUNCHING, THE FIRST REVELATION OF VICE, THE MAGAZINE. A decade + back. It was my eldest daughter that discovered it, in a book shop — she said: "Dad, here's something, you'd probably like this."
And it's not so much that I'm a familiar to the practiced notion of vice, but to the notation of alternate media in storytelling and linking "people to storytelling". Sometimes that's truly "alternative". That means, if there's a story to tell (about a brand, from a marketing standpoint), then what's the way to tell it? And it was one of many emerging media, during that time, other mags that proffered a kind of chaotic, if not destructive visioning, of the other world of what lies beneath the melange of normalcy that we'd all presumed we'd "lived" — or were living in. Being a wanderer on both sides of experience — that which is seemingly normal, and the other sides of the street, the darker side of performance and story — as a creative sojourner, I keep looking at what's happening.
There are others out there, promising another look at the media place, meandering the other side of the psychic tracks. That might be, in one magazine, the opening erotic journals of Nerve.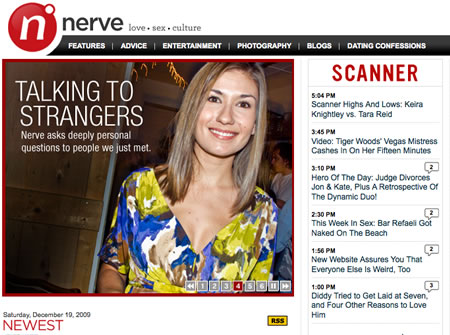 That grew to a publishing "empire" — with many lateral marketing alliances and forays — but the take, interestingly enough, was that marketing other products, in advertising, could be better if sex was involved. Not so unusual, but growing.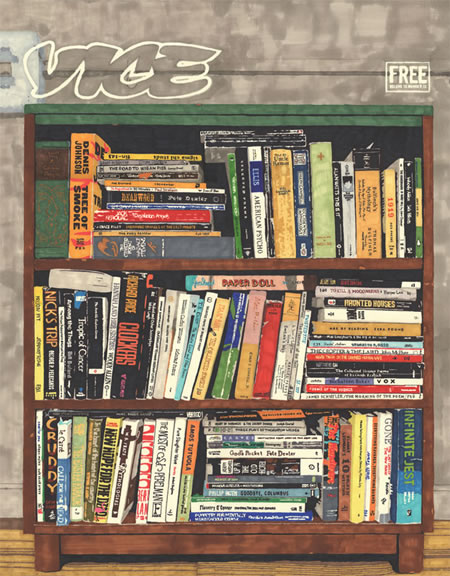 An empire with an attitude, Vice:
'Of all the magazines that are out there, I think that's the one that nails hipster culture on the head," said Robert Lanham, author of "The Hipster Handbook," a recent satire in the spirit of "The Official Preppy Handbook."
As Jimmy Kimmel, a comedian on ABC-TV, put it: "People throw the term 'politically incorrect' around a lot, and normally it's a lot of bluster, but Vice truly is un-p.c. Their brand of humor is what I would do if there were no 'standards and practices' on TV."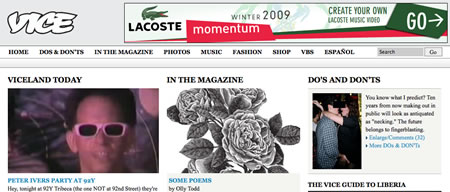 Vice has strode beyond that. It's not only an early, funky magazine, but now it's moved to creating its own media offering that allows brands to link to Viceland. Vice started humbly as a free newspaper in Montreal, and is now a publishing juggernaut. It's a glossy magazine based in the hipster center of Brooklyn's Williamsburg neighborhood; publishing editions in 13 other countries, including Germany, Italy, the United Kingdom, France, Japan and Australia with plans to introduce editions in a dozen more, including Brazil in June and Argentina in September. A rarity, it's still free, nearly one million copies of Vice are distributed worldwide to its target of young consumers where they live and breathe: bars, cafes, music stores and art galleries. The video site VBS.TV, with original videos that draw 3.5 million monthly unique visitors, who spend an average of nearly 15 minutes on the site, the company said.
"With each new territory that launches, our hold on the elusive and rare bird known as the 'tastemaker' grows," Vice says cheekily in its media kit for advertisers. "Together, we can grow drunk and bloated with power."
Cassandra Report, a trend analyses group, which is published three times a year, includes a poll of 1,000 people it identifies as young trendsetters, who consistently rank Vice among their top five magazines, according to Melissa Lavigne, director of marketing for the Creative Artists Agency subsidiary the Intelligence Group, which publishes the report.
"Vice isn't scared about what people are going to think," Ms. Lavigne said. "And one of the things that we hear over and over is that they like that Vice is really irreverent and risk-taking."
Vice, to Facebook, defines itself on the legacy (categorized as a religious organization — with 25,000 fans) of an alternate world, "What started out as a few Montreal drug addicts scamming welfare make-work programs back in 1994 has become a global empire of hedonism known simply as VICE. From a 16 page newspaper about punk bands and violence to stores, a clothing line, VICE Films, VICE TV, VICE Records, viceland.com, VBS.tv etc., VICE has become "much more than a way for three guys to get laid."
It's a bigger story — "it's become a lifestyle; a degrading and disgusting lifestyle of sex and drugs and rock and roll and death." Not too brightening, as a point of view, but a point is a posture. And, to the conceptions of a broader point of view, they've expanded their range of action:
VICE ONLINE: http://www.viceland.com
VICE UK MYSPACE: http://www.myspace.com/vicemagazine
VICE US MYSPACE: http://www.myspace.com/vicemagazineusa
VBS.TV: http://www.vbs.tv
VICE PUB
The Old Blue Last: http://www.myspace.com/oldbluelast
VICE MAGAZINE EVENTS. Well, find out for yourself.
What caught my eye, to the notion of otherworldly points of advertising, was this recent coup, on the part of their media alliances. This, in a manner of speaking, takes a step beyond — where the media becomes the creator of media — and perhaps this isn't so special, given the heritage of MTV. But this is less to the notion of alliances, but the pool of talent at Vice, their "insights" and their agency model — Virtue. "We are the target. We know them. You want them. You want us."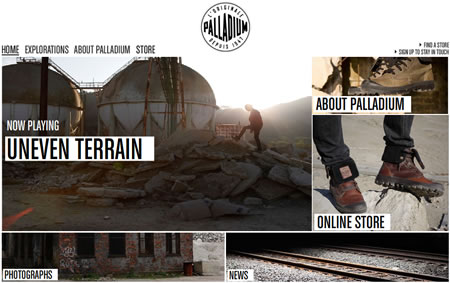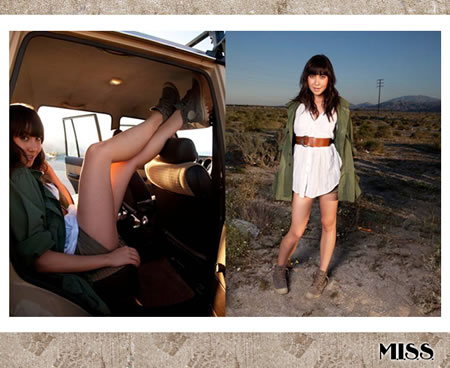 Ad Age references a recent story. Palladium Boots sought to relaunch its brand in the U.S. as well as key countries in Europe in 2010, the heritage footwear (now owned by K-Swiss) brand leadership went to shop around its newly organized account with a conventional, experienced gathering of creative agencies and one newer, more eccentric candidate — Virtue, the in-house ad agency of Vice magazine.

Barney Waters, Palladium's VP-marketing, had worked with Vice as a marketing VP for Puma, but had never considered them as a long term partner. But listening to a presentation about the storied evolution of the 15-year-old Vice and the 5-year-old Virtue, his perception changed. According to AdAge, "the two units have worked together and independently to document and serve the uber-elusive hipster youth market through branded content on platforms like the magazine's video site VBS.TV, MTV (Red Bull's "School of Surf" series) and Dell's Motherboard.TV. Vice may just be the "hipster whisperer" for marketers, letting brands know just what kind of messages will resonate with its audience."
The compelling positioning, to creative offerings, is the power of content. "I knew advertising these days is really content-driven, so I was really looking for the best creator of that content," Mr. Waters said. "They're proven as having a credible voice to their consumer, because they're doing what all brands need to do — create content consumers want to watch."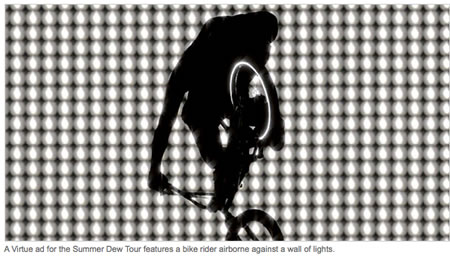 The positioning of Vice, and Virtue, in their intertwined agenda is that they are the same, they get each other, they work for each other, and the goal is the reach to the demographic. Spencer Baim, founder of Virtue, said that while agencies typically circulate a client brief to a few copywriters and an art director to generate advertising concepts, at Virtue, he connects with any number of Vice's 480 international employees, most on the content rather than the business side.
It's a different process of absorbed development. "The process at an advertising agency — and for the most part the process works — is you do research, you understand the customer, you get an insight, and that insight is translated into creative," Mr. Baim said, bringing back live content, refreshed insightful creative, to the client. Virtue, however, avoids focus groups and turns to its own focus-testing ground — the young writers and filmmakers — employees plugging away at Vice, who are a microcosm of clients' target market. "I have just been amazed at how they come up with ideas that are on-brand," Mr. Baim said.
Meanwhile, while Vice editorial staff members are consulted about marketing and advertising campaigns, the editorial content in the magazine remains independent. The principles (and principals of Vice) dispute the notion that editorial staffs should be enclosed in a cocoon.
To their positioning of authenticity, "We always have been honest about the fact that advertising pays for our content. We don't have a disconnect between the creative and the business."
Others spit on the proposition, "We're just taken back by anyone bragging today about Vice being available to work with them. It's like we're seeing that guy on the street again masturbating… We just want to look away and start wording the funny story of what we just witnessed.
The only thing you can respect about Vice today, is how they've taken these clueless, aforementioned clowns to the cleaners. Maybe it's some sort of sleeper, "bringing 'em down from the inside" secret agenda. If so, that'd be rad. But more likely, it's just some tired old hipsters that haven't reported on anything new in years, cashing in on the fact corporate types are still getting press releases about how they're leading the way with "tastemakers" and brand development.
Truth of the matter is, Vice was only ever just one guy – Gavin McInnes. When he cashed out, the other players partnered up with MTV and and put their brand up for sale to anyone and everyone, in terms of branded content, co-branding, branding brands, brand, brand, brand… To surmise what this all means, we quote Gavin from a recent interview with Brand Channel:
"One thing about "brand building." I never want to hear those two words again. I always hated the idea of someone building a brand. It sounds so affected. Like marketing companies and "Cool Hunters" sending CDs and shit to "tastemakers." People can smell that bullshit from a mile away."
For those not in the loop, you can read more about Vice's co-branding success and their clueless flock of corporate suckers at the absolute authority of 'boomer cluelessness'"
I've wondered, recalling the nature of vice, in the interpretation of literary legacy — the deadliest, that is…
They are: Dante's seven deadly vices
The poet Dante Alighieri listed the follow seven deadly vices:
1. Pride or vanity — an excessive love of the self (holding the self outside of its proper position regarding God or fellows; Dante's definition was "love of self perverted to hatred and contempt for one's neighbor"). In the Latin lists of the Seven Deadly Sins, pride is referred to as superbia.
2. Avarice (covetousness, greed) — a desire to possess more than one has need or use for (or according to Dante, "excessive love of money and power"). In the Latin lists of the Seven Deadly Sins, avarice is referred to as avaritia.
3. Lust — excessive sexual desire. Dante's criterion was that "lust detracts from true love". In the Latin lists of the Seven Deadly Sins, lust is referred to as luxuria.
4. Wrath or anger — feelings of hatred, revenge or denial, as well as punitive desires outside of justice (Dante's description was "love of justice perverted to revenge and spite"). In the Latin lists of the Seven Deadly Sins, wrath is referred to as ira.
5. Gluttony — overindulgence in food, drink or intoxicants, or misplaced desire of food as a pleasure for its sensuality ("excessive love of pleasure" was Dante's rendering). In the Latin lists of the Seven Deadly Sins, gluttony is referred to as gula.
6. Envy or jealousy – resentment of others for their possessions (Dante: "love of one's own good perverted to a desire to deprive other men of theirs"). In the Latin lists of the Seven Deadly Sins, envy is referred to as invidia.
7. Sloth or laziness – idleness and wastefulness of time and/or other allotted resources. Laziness is condemned because it results in others having to work harder; also, useful work will not be done. Sloth is referred to in Latin as accidie or acedia.
Might fit, it seems.
TSG
Exploring brandstorming:
brandquesting®< the reels: http://www.youtube.com/user/GIRVIN888
girvin blogs:
http://blog.girvin.com/
https://tim.girvin.com/index.php
girvin profiles and communities:
TED: http://www.ted.com/index.php/profiles/view/id/825
Behance: http://www.behance.net/GIRVIN-Branding
Flickr: http://www.flickr.com/photos/tgirvin/
Google: http://www.google.com/profiles/timgirvin
LinkedIn: http://www.linkedin.com/in/timgirvin
Facebook: http://www.facebook.com/people/Tim-Girvin/644114347
Twitter: http://twitter.com/tgirvin