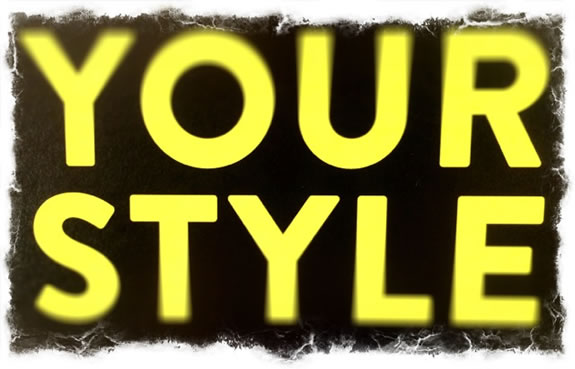 The Signature of Your Presence
You have style.
Sure, there are your clothes.
Your shoes.
Your hair
Your house, your apartment, your car —
and the summary of
your brand relationships.
Then there is the style of you.
Who are you —
what do you stand for?
What do you care for, and
what do you care about?
When you think about that sense of touch —
the touch of you, on others —
the depth of your caring, and the things that you care about, is there is a synchrony? As brand strategists and designers, understanding the nature of personal style — the sphere of expression,
that can extend to
the holism of well-crafted brands.
While it's been commented by many
that a brand is not a human, and a
human is not a brand, we beg to differ.
The entire metaphor of the brand, as fire, connotes human experience, emotionality and contextual empathy. When you create something to be experienced, shared, explored and purchased by others, there is a string of human threads of connectivity that link these elements together.
To design empathically presumes passion —
passion, embedded in the Latin roots of that ancient word for pain —
is about our ability to work empathically in telling a story, designing that story, creating its voice and narrative stringing.
Powerful stories for humans are inherently emotionally entangled — since that sense of motion, in emotion, captivates our imaginings and, indeed, makes us human. And style is a soulful, highly personal and self-reflective scenario. Style is a layering of story. and style — that word, inherently links to the notion of "a marking tool," as in stylus — which bridges to narrative.
And the best stories are personal — they involve real sharing — and they inherently link to style.
Your style —
personal, and persona,
psychic and physic.
So as you examine your intentions in building out a brand, a sphere of experiences and layering of content, it must all work in context — which [L. texere, the verb for weaving], speaks to textual weaving — a "joining together."
The Persona and the personality — the personage — become that center point of style — the brand markings of you. In fact, the origin of person is "mask" — the expression of a person that is shared with a viewing audience.
Style might be story, journey, learnings, sharings, moments, meanings that memories — scribed and scrolled from the past, now newly returned.
What is the style, the marking, of you?
TIM | GIRVIN VANCOUVER
….
HOLISTIC WELLNESS & PLACE
THE STRATEGY OF CREATING
HEALTHY PLACES OF BEING
https://www.girvin.com/subsites/wellness
DESIGNING ENVIRONMENTS FOR HEALING + HEALTH:
PLACES | RETAIL | RESTAURANTS | SPAS | WELL CENTERS
wellness experience design, storytelling + brand = http://bit.ly/XIQ0vm
Twitter: https://twitter.com/tgirvin