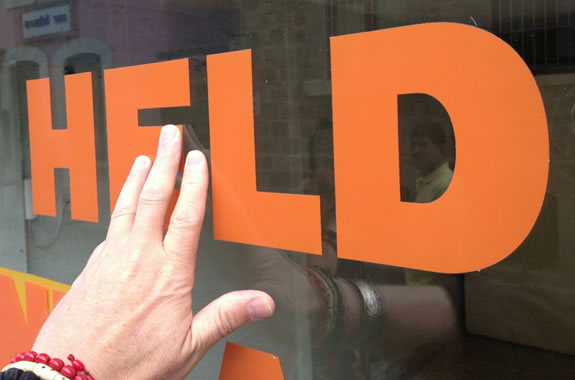 Conceptualizing holding, in the context of relationship, experience and brand.
I was working as a charrette leader on brand for a beauty and wellness start-up.
We talked about — "why, who, where, what?"
The big questions.
And we talked about the telling of tales, the proverbial story, and the deep psychic character of narrative and engagement.
People like stories because that's how life works. It's a string of stories, that ripple out.
And we talked about holding. That is, the idea that a person would hold a brand — why would they care?
The question is, as a strategist: the point to the work is the presumption of embracement, that a person would be so entranced by the utility of the idea that they would "hold it."
Tell me a story and it becomes my story, in the psychic, emotional space of listening and engagement — it's something now for me to "hold as my own." I can tell it. It's now my story for me to share.
I think about branding, that process, as a matter of holding.
What do you have to tell?
What do you have to sell?
Why should I care?
Why would I hold it?
Caring is holding.
Holding, to be held, is caring.
Holding is close.
Touch, is the most compelling and
unforgettable reach –
to sensing.
And if you touch me, or that I touch you —
I can gather a great deal about you.
I touch you — and I might,
sense [know] how you're feeling
know what you're thinking about
know what that means to you.
And, as a designer, storyteller, brand consulting person
I tend to think about every part of my life,
and every part of my practice, as symbol and metaphor.
Touch — making contact, is feeling.
Feel in.
We've talked a lot about that.
Feeling and touching.
I call that feelingness.
The condition of open appreciation.
The history of the word, from 2000 years back,
linked to the notion of
appraisal, valuation and — "setting a price to…"
Prefect, for brand.
TIM
…..
G I R V I N | N E W WOWNESS
INNOVATION WORKSHOPS
CREATING STRATEGIES, PRODUCTS,
IDEAS FOR CHANGE.
http://bit.ly/vfzyEU