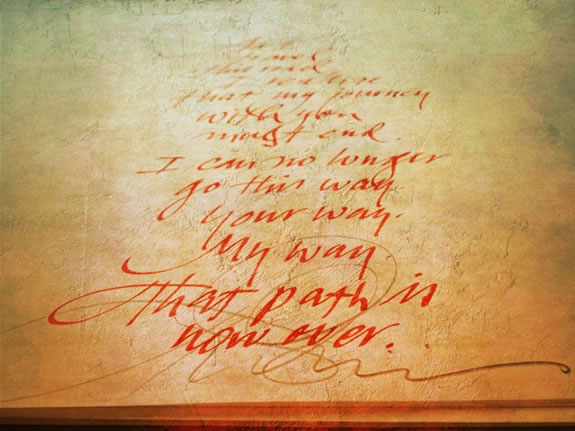 The Stroke of
The Hand,
Like Touch,
Says It Real.
Best From
The heart.
Touch me.
Touch you.
Hello
&
Good bye
from me.
When it's time to say goodbye, it is, truly — "parting is such sweet sorrow."
And, the expression of sorrow isn't "sorry" nor "sore."
Sorrow, the word — it goes deeper, that long goodbye — which, in parting, is the settlement of a chasm — a way from someone.
Sorrow is perhaps
a very ancient word, some 5-7,000 years back,
to "worry, to be made sick."
It is care —
which, in itself, is also
an ancient word —
it is to
"cry out, a call, a scream."
And, as a verb,
it was only 500 years ago
that it meant, as in to "take care" to
"hold in one's hand, to do."
But to care, as in the gesture of good bye —
a hand drawn notation,
I was struck by designer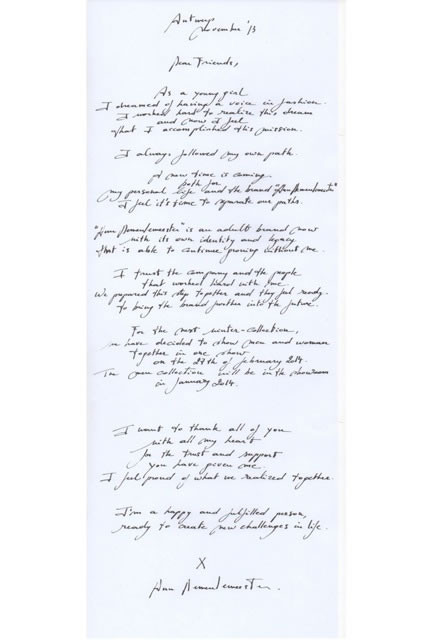 Ann Demeulemeester's
exiting handwritten notation —
which, perhaps unlike any other designer, she reached out of herself to describe her feelings — and, characteristic to the exquisitely emotional sense of her design work — to tell her story, directly, soulfully.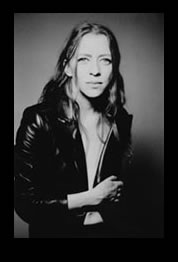 That careful scribing is remarkable for its care — in quality of writing, her emotional play, then the artful authenticity of her descriptive signature, handwritten in farewell.
No, I'm not going anywhere.
Other than
the road, onwards.
And I only say goodbye at the end of this blog
till the next time we connect.
TIM
––––––––––––––––––––––––––––––––
The Strategy of Holism | Emotionality
and Design Engineering
See the world of work:
http://bit.ly/19rM4SA