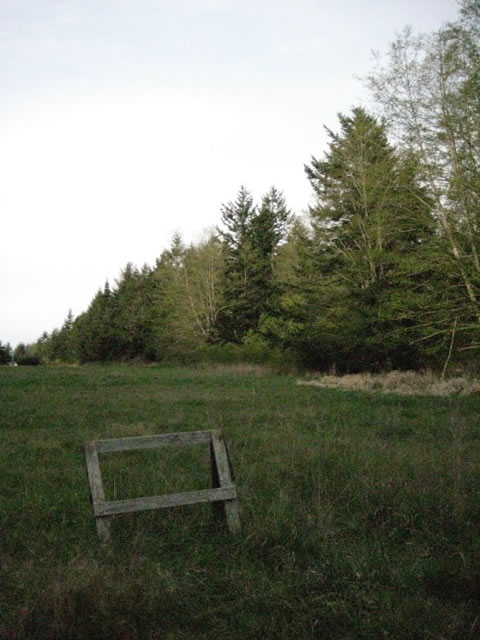 Brands That Have Nothing To Say.
As a designer, I think about layers.
And I think about messages. Content.
Holism. Contentment. Direction.
There is a sign, but it's empty.
It has nothing to say, no place that it points.
It's nowhere.
Like experiences that move from a distant perspective of view — a remoter study, to closer and closer and close-in surveillance. You get something about the story of a brand, and you first hear about it — some distance out; you read about it, you see the site, and then you might encounter the shopfront, and that experience carries you in — there are people, there are products, there is a scent in the air, music — and your impressions align. You're im-pressed with the holism of the idea.
It's rich, it's alive.
It's a story.
It can be held.
It works; and you hold that impressionism of the moment — and following momentum — of that string of contacts and ideas. It holds together, and it holds you[r attention.]
Attention is a stringing — like its original context — which is to "attend." You're there, you're present.
Question might be, in your study of the work of brand is that time when you you've come into the sphere of a brand story — and as you get closer, you realize there is no soul there isn't any glue that's holding things together. People don't fit, the music is wrong, the scent is strained, products don't align — it doesn't fit; instead of wholeness, there is a hole.
As I think about the depth of realness in the sphere of brands and the hole of missed opportunities and thoughtless skinning of ideas, it does come back to intention, and attention and their intertwinement.
A brand — it has to stand for something in the internal leadership of its team and its committed players — and that truth will extend to the outside — the communities of engagement.
People get it, because they are held by the brand — story, people, products, the sphere of its wholeness.
And beauty. Beautiful brands hold attention more — because of the richness of the circle of their captivation — like capturing, it is the magnet of attention.
Begin to touch.
Hold what you will.
Tim | GIRVIN SAN FRANCISCO
…..
G I R V I N | RETELLING RETAIL
DESIGNING THE STRATEGY OF SELLING :
BRAND STORYTELLING ENVIRONMENTS, EXPERIENCES = PLACES
http://bit.ly/rRfwAA