YOU ARE THE ONE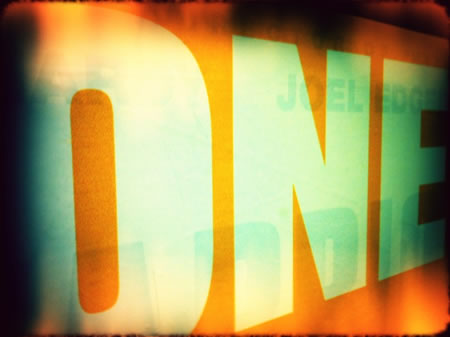 I was at 
Seminarium
, in Lima, Perú, over the course of the last couple of days — the focus: retail strategy. This connection started with a link, and an link — that goes back in time. All about people.
How people connect — begins in sharing, 
the harmonic and reflective verse
of conversation. I met 
Wendy Liebmann
, celebrity 
retail strategist
and shopping guru. At the global fashion summit, Miami, I met and talked to 
Tom Ford
– that connection was a pivotal thinking shift — the lean to 
a learning and turning point
.
What that comes to is the distinguishment of personality and visioning — it all starts with the one, to the one other, to an other — the craft of the one to one — validating the power of the premise, the promise of what I can offer to you — me, a person, a mind, a thinker, a creative, an intuit, an empath.
When it comes to story — the most intimate and powerful telling is the one that I can offer to you – eye to eye, closeness to closeness. In that, you will not forget me, my story, my reach to you. I will not forget you, nor the telling of that story.
Just watch people — and how they listen: to a storyteller, to a 
factualist
? The mind and 
attentive
ness is built [organically organized] to sense 
the spin of the threading of a story
, while it moves forward, and it will shift and ripple out, as a stringing of stories — one drop, then another — flowing out to the many.
Key to my observations in 
working with people
, with brands is the listening, and the watching —
listening and watching for:
— how does leadership express itself?
— how does leadership manage conflict and challenge?
Watching these movements, isn't the craft of relationship founded more on the gesture of the reach — the one to the one, the two, the ten, the fifty people, the circle of one hundred, that might stand in the single opening conversation of the one, and the other?
To each their own, truly — one to one. In that stance as the one, that story is wholly individualized — the un'divided' persona — the whole one; and it's in 
this whole one, the integer
, so to speak, that the onliness, the Neumeier condition of singular being and meaning flourishes — at the one, lies the only — that beginning is the start of the differentiated strategy. One story, brand story or human telling, becomes the beginning — it's the start of the singularly unique, personal telling [worth listening to — there's care, there] and that will ripple out, to something wonderful, marvel-making and new.
Difference should be spectacular, surprising and unforgettable.
And one to one is always the way that the telling begins — herein, the close connection, the miracle of difference-making, founded in the very nature of individuality — the onliness of the one, at the soulful heart of the centered humanity.
WE NOTE:
BRANDS ARE MADE BY PEOPLE, FOR PEOPLE.
Sometimes, in re-minding, we forget that.
TSG | The Pike Place Market Office of Girvin | Seattle
G I R V I N

| THE MESSAGE IS THE VOICE
DESIGNED TEXTUAL CONTENT: THE BREATH OF SOUL
BRAND