IN THE RING—THE STANCE, THE FOCUS, THE BALANCE AND THE SPEED.
I tend to think about everything as a metaphorical expression—there's a poem, everywhere; there's a story behind everything; there is something which lies beneath—and it's worth looking in, listening, uncovering and recovering it; and there are layers to anything one might explore—there is the surface, and there is what else there might be in shadow and light.
When I was in Middle School, I studied Latin; and walking further into that realm, under the supervisions of my Head Mistress of the School, my Latin instructor, I studied Imperial Roman culture—including the history of the gladiators and the Centurion Guard.
Avē Imperātor, moritūrī tē salūtant, an 1872 painting by Jean-Léon Gérôme—a phrasing of absolute commitment and my first Latin phrase, taught to me by
meus Latinus Magister.
It was a point of fascination, the discipline,
siegecraft, planning and commitment to a cause—and a willingness to fight for it.
Of course, there's more to the aesthetics of Roman culture than their wildly destructive bent—internally; and their external manifestations of art, architecture,
and epigraphy—stone-cut inscriptions—[above, the Greek and Roman signage at Ephesus, Turkey.]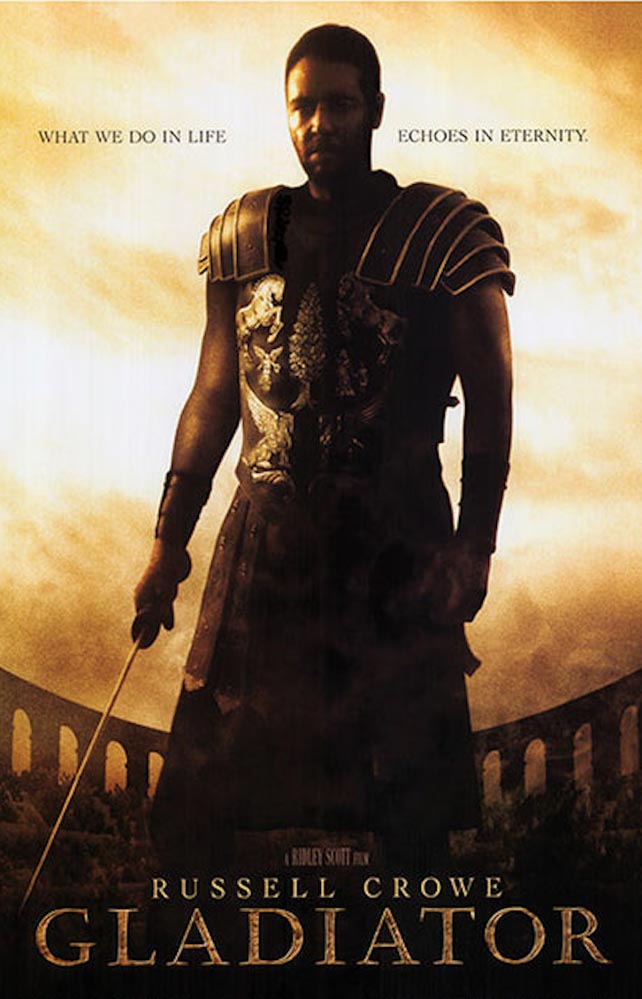 I even sent Sir Ridley Scott
a hand-drawn version of this Roman—
classically precise, epigraphically accurate—to the period.
And, to the notion of the gladiatorial spirit, the fight for the wins, In your work, as designer, brand manager and leader, you'll be surveilling your extra sphere of linear action—the ring of being—
what's happening around you.
Your survival of the ongoing bout will be about:
—Study the dance
when your opponent moves, how is that dance expressed?
Brand dances, in the metaphor of boxing.

Graceful
Sly and unassuming, yet assertive
and efficiently planned?
Heavy
Smashing and clunking
out into the market,
a market and brand challenger—a wrecker.
Clumsy
A loose sparring partner,
wildly swinging, with big moves that
can land a strike but more often than not,
effect a miss and could be subject to an undercut cross blow.
Imitative and mirroring
Copy cat—laying traps that it gets caught in.
The Peaceful Warrior
Moving to a higher principle, a different calling?
Comes in with a different note and leaves a different song in the air.
Muscle Head
Usually loud, bruised and battle-scarred
and uses scare tactics to lay down victories.
Size does matter, except
for the fleetness and lightness of being.
As a symbologist,
I look for hidden messages, watch the dance–
underlying meanings,
notes from behind and beneath.
As you contemplate your work,
as a brand strategist, designer or manager–go deep.
Get deeper.
Why? There is more to be seen that what merely lies on the surface. There is more to the story in the layering from the surface, to the tiers beneath, messaging and visuals.
And what do you stand for?
What
do
you
mean?
Tim Girvin | Seattle Waterfront GIRVIN
––––
Rethinking Beauty:
Brand Strategy & Visualization
Girvin BrandJourneys
The one and only project specifically for boxing—an Atlantic City Casino poster
with Leroy Neiman for a Trump bout.