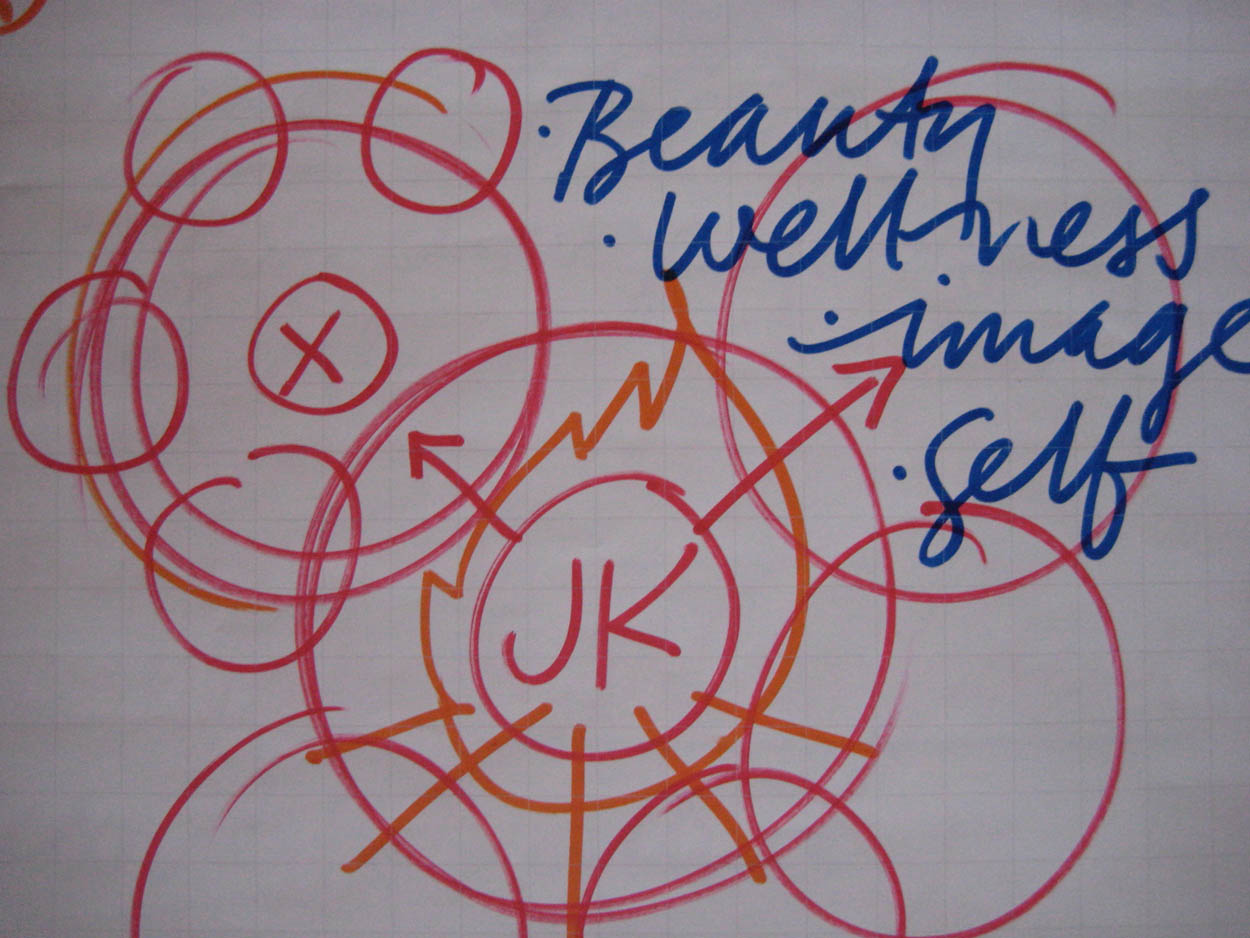 It was in our NYC office, a half day session of exploration with Jamie Kern, a discussion of the principles, design direction and attitudinal strategies of a new brand, founded on a shoestring, IT Cosmetics.
What was then, thrives now.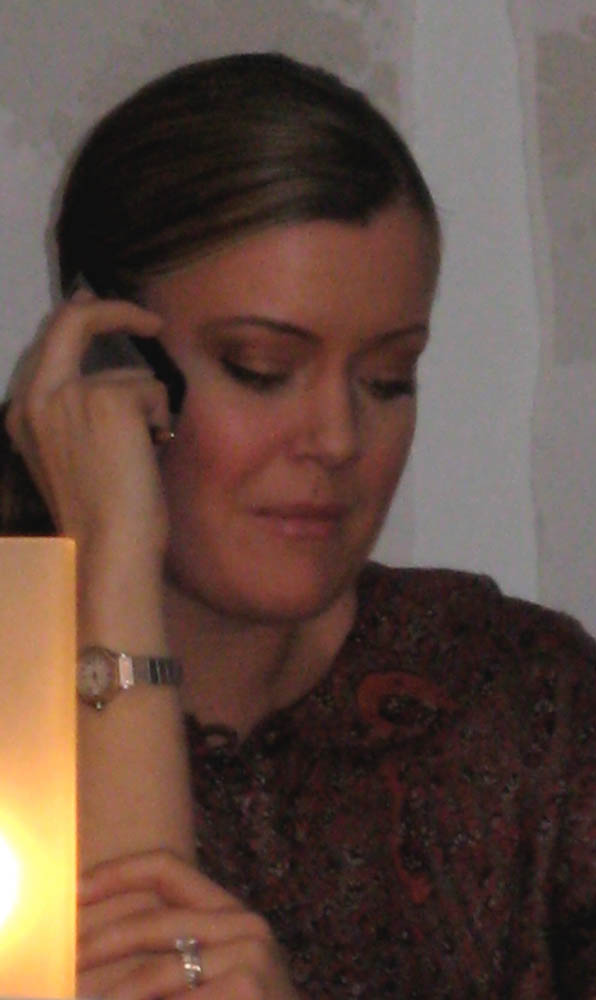 Jamie at GIRVINYC
In our experience of decades of brand-building, the notion of a collaborative workshop is the best pathway towards live impressions of tactical deployment:
"what's the story,
who's telling it,
what's it sound like,
look like,
feel like?"
This is a decades long development in exploration—what we call BrandQuesting, which is a form of query and questioning—it's a team journey—a quest, it's an ask of a team, all-hands in. The more the merrier.
Those that have a stake should be part of the mapmaking that threads out pathways of adjectives, points of founding inspirational lights and constructs of meaning, memory and emotion.
The image at the header of this blog is a moment of team cartography, what are the deeper drivers and metaphors of the brand's sense of holistic experientiality? What could it be, what could it stand for, what lies at the surface, and what lies beneath?
For IT Cosmetics, it was about the storytelling of a woman that built cosmetic techniques, as a anchorwoman, that could lend themselves to a far wider range of applications than celebrity personas and newscasters—blindingly cast in theatrical lighting, there could be broader approaches to beauty making.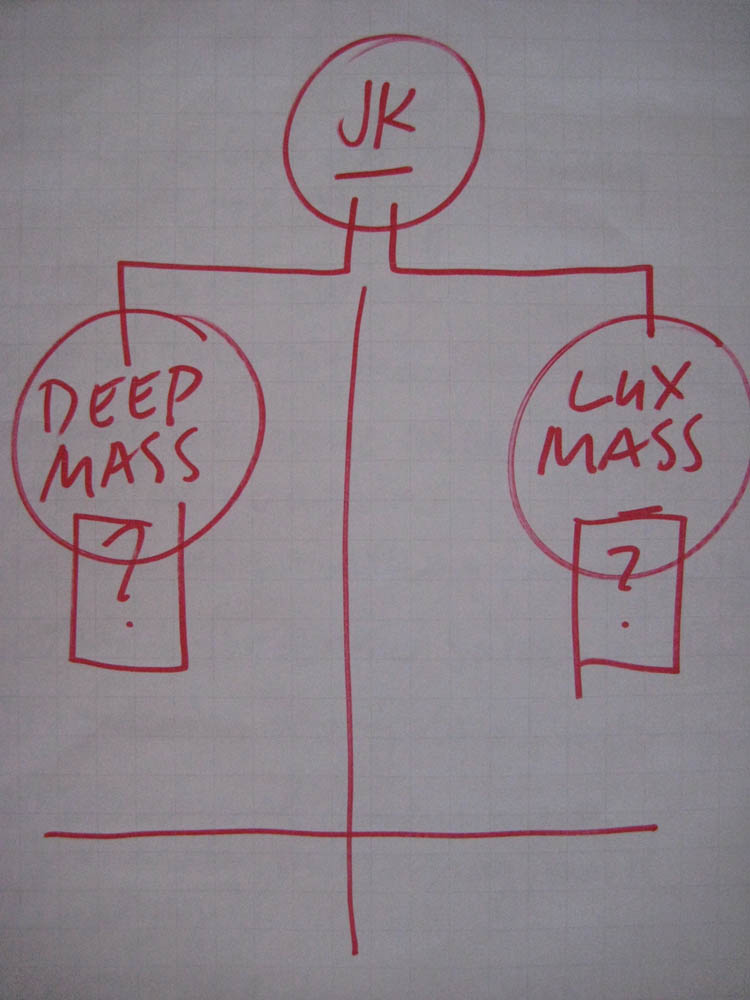 But what is beauty but an implied sense of bettering wellness and a sensation of healthy, vibrant sensuality and sexiness?
Which, unto itself, is core to a well-made vitality.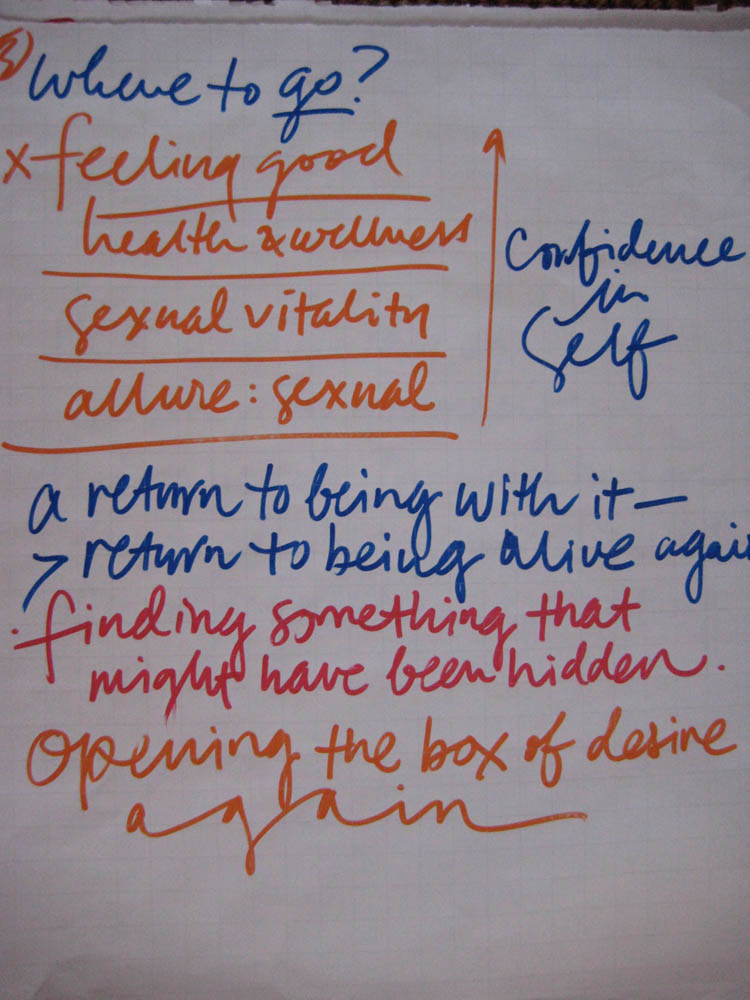 It is: "to look great in the context of living life more fully, more deeply pledged in human engagement and experience."
And, in a manner, it was the packaging of "a box of secrets" that came from the depth of Jamie's performance experience, pageant contestant, and as a newscasting storyteller in the narrative of on-screen explication. Survival in that medium exudes confident if not courageous beauty, a lively and engaging persona, quick-acting intelligence and the match of a graceful visage.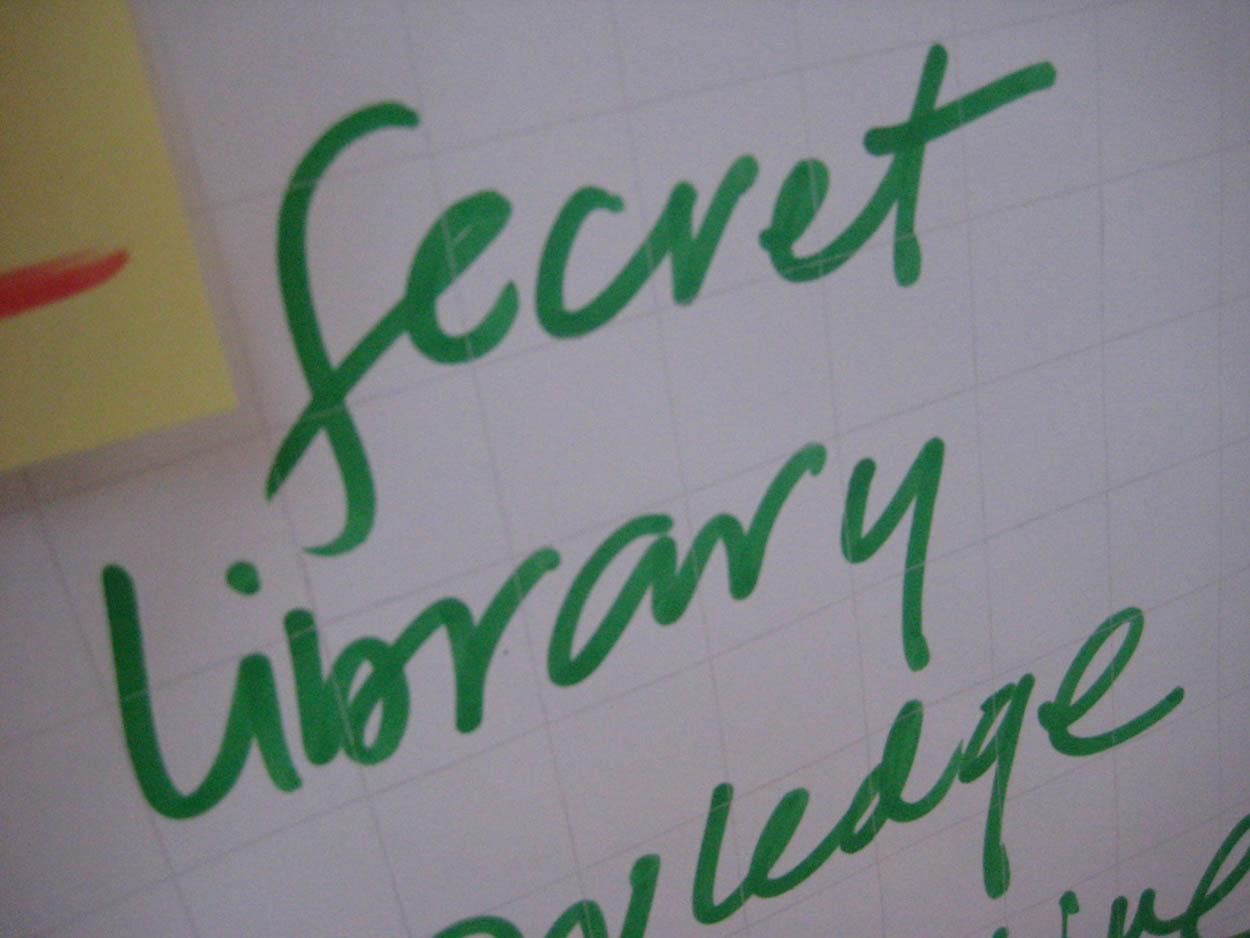 For anyone so engaged, it is a "secret library," a tool set, that becomes a palette towards a deeper well of a robust life—uncovering the hidden depths of beauty that might be rediscovered, happily uncovered for a new stride forward, which becomes that which lies within and that which tells a story from the skin, forward and gestured without for all to see.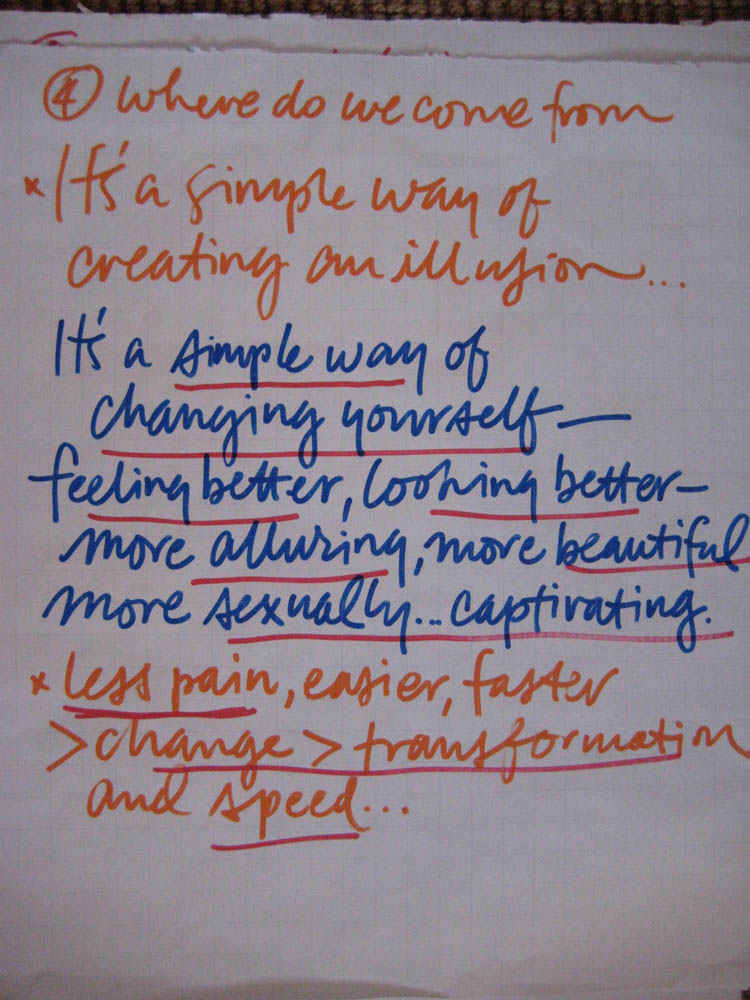 It is, as it was described then, in our brand cartographic sessions, "opening the box of desire again." It was, for some, coming back to your own heart of fidelity—your inner truth and dream, the quest for an inward and outward aliveness, that is the exudate of feeling better about oneself. The recurrent sexual themata reaches out to that sense of sensical and sensual aliveness—as in,
"you can change your real life."
And allurement?
Allure is what? Allure, to the real historical heart of the word, it literally what it says: "a lure," that is, something to captivate, something fascinating, which comes from a medieval phrasing for the falconer's lure-as in: circa—1400, from Anglo-French alurer, Old French aleurer "to attract, captivate; train (a falcon to hunt)," from à "to" (see ad-) + loirre "falconer's lure," from a Frankish word (see lure), perhaps influenced by French allure "gait, way of walking."
Why believe?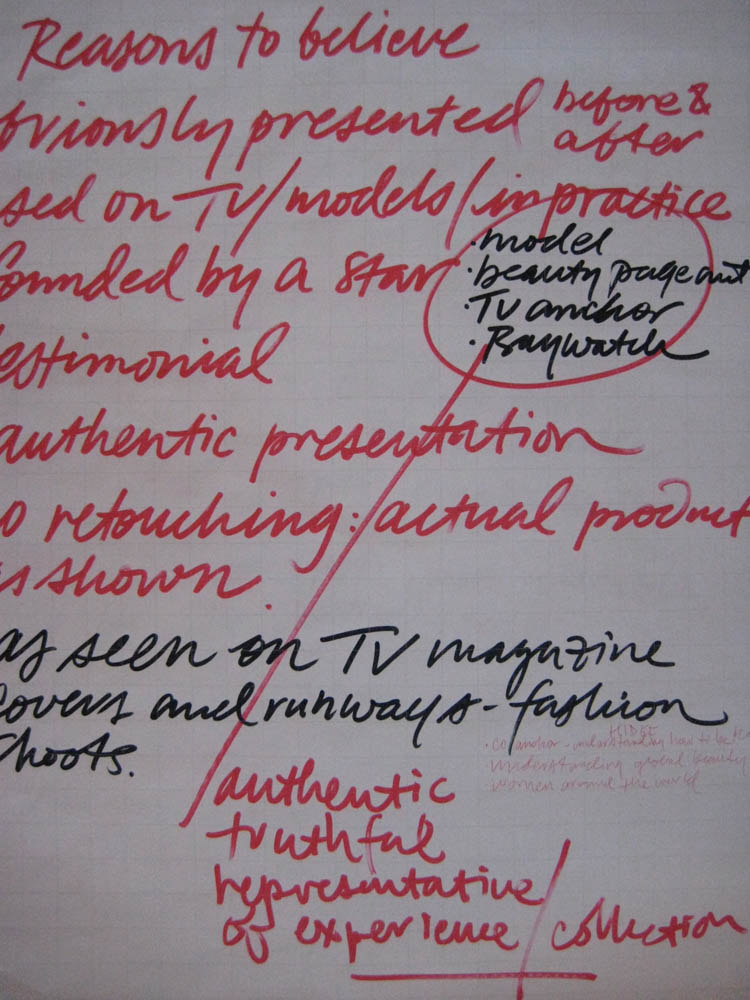 Any brand is a story—well told, as a layered experience of the teller, told to a community that could be—this story—believed in, embraced and celebrated in a deeper engagement: "this is for me!"
Onwards the journey—which, for many, would be the newly traveled matrix of self transformation.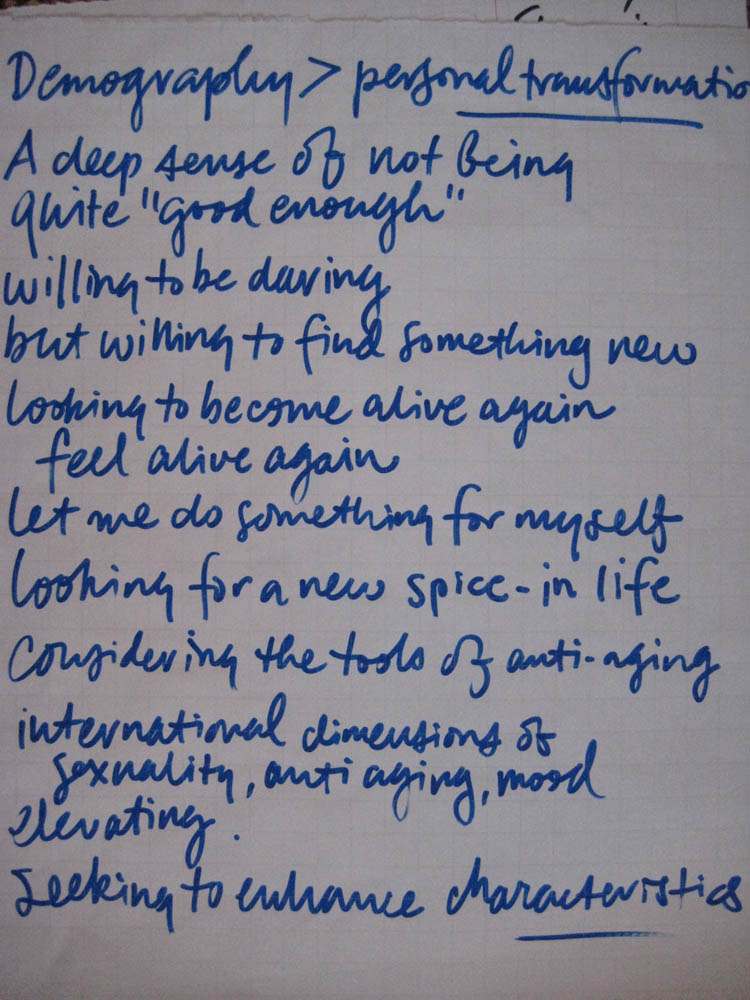 We started with one grouping, and team-evolved to another, and built yet another, till a streamlined rendering of the premise of IT—the IT persona—emerged as a point of distinguishing differentiation.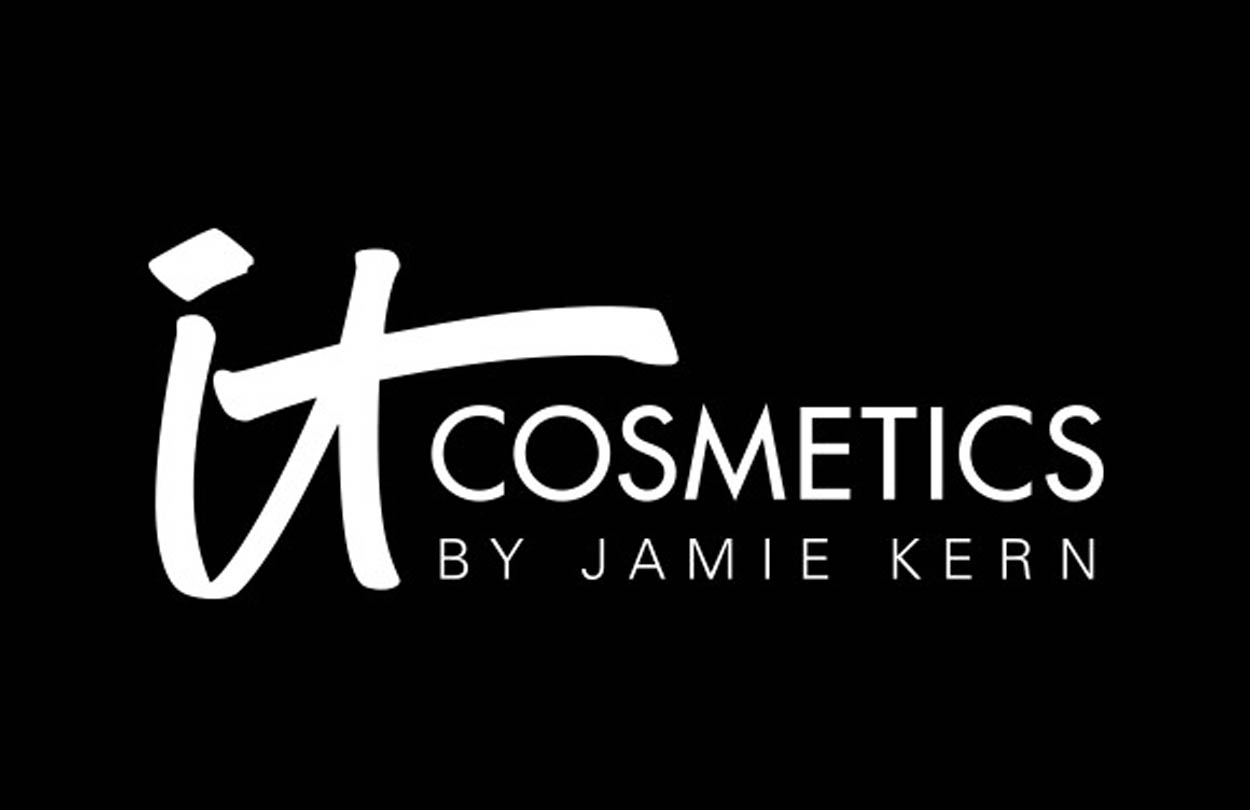 There's the script—actually conceived in the collaborative creativity of the workshop, the fastest interpretation of IT and a supportive typographic system—still in play to this day, as a disciplined aesthetic balance to the scripted signature—now owned by L'Oreal.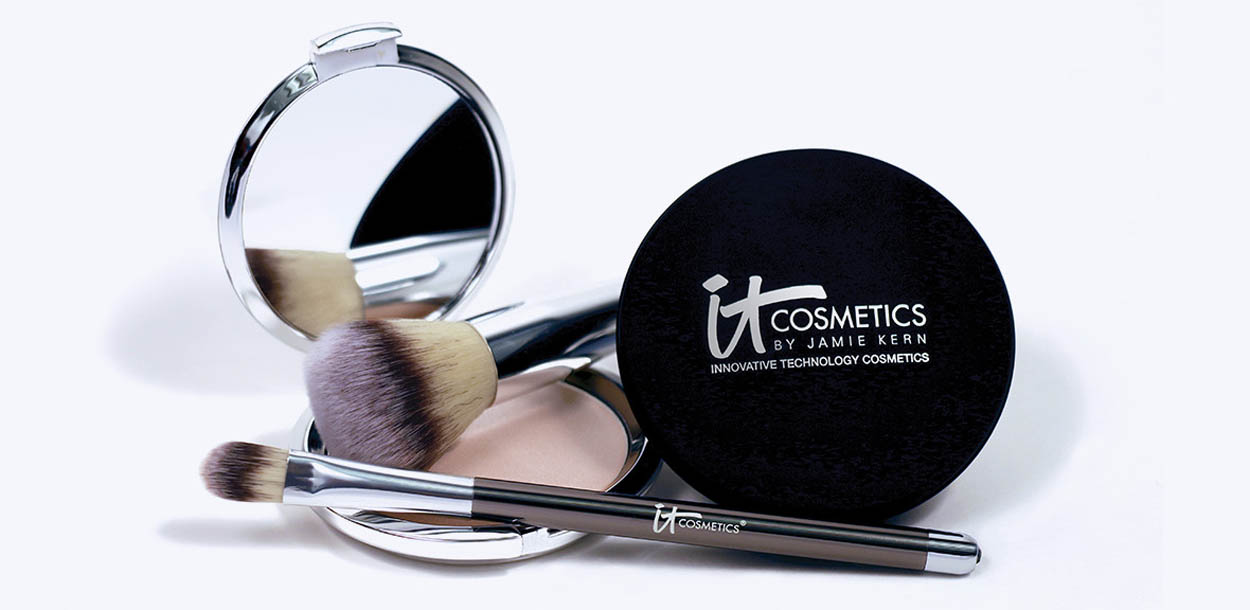 It was our honor to partner with Jamie, 2007. 14 years later, she's still telling her story. Back then, that was the power of passionate commitment and, as she purports now—Believe it.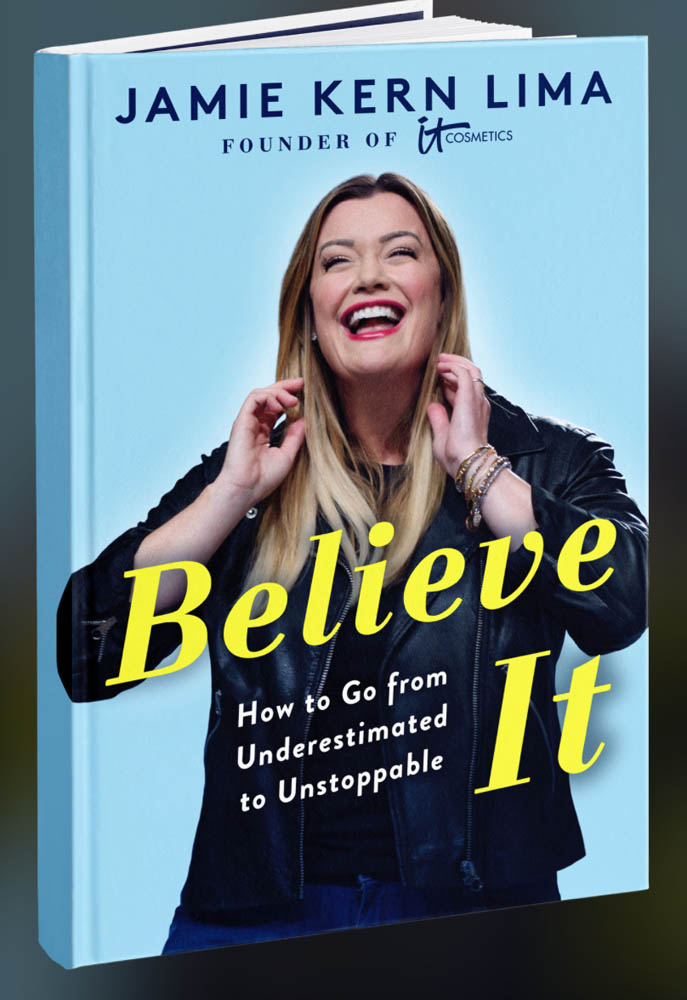 And when you know Jamie,
better believe it.
Here's a story about her start in Federal Way Washington, to her moves to Manhattan, and onwards to the win.
There's a quest, and it's a question, and that answer might be commit, go, get out there, move. And believe. Most of our brand stories are ignited by such inspirational moves—from inspiration to theory, to practice, towards idealization, to brand packaging [a holistic enclosure of ideation and deployment.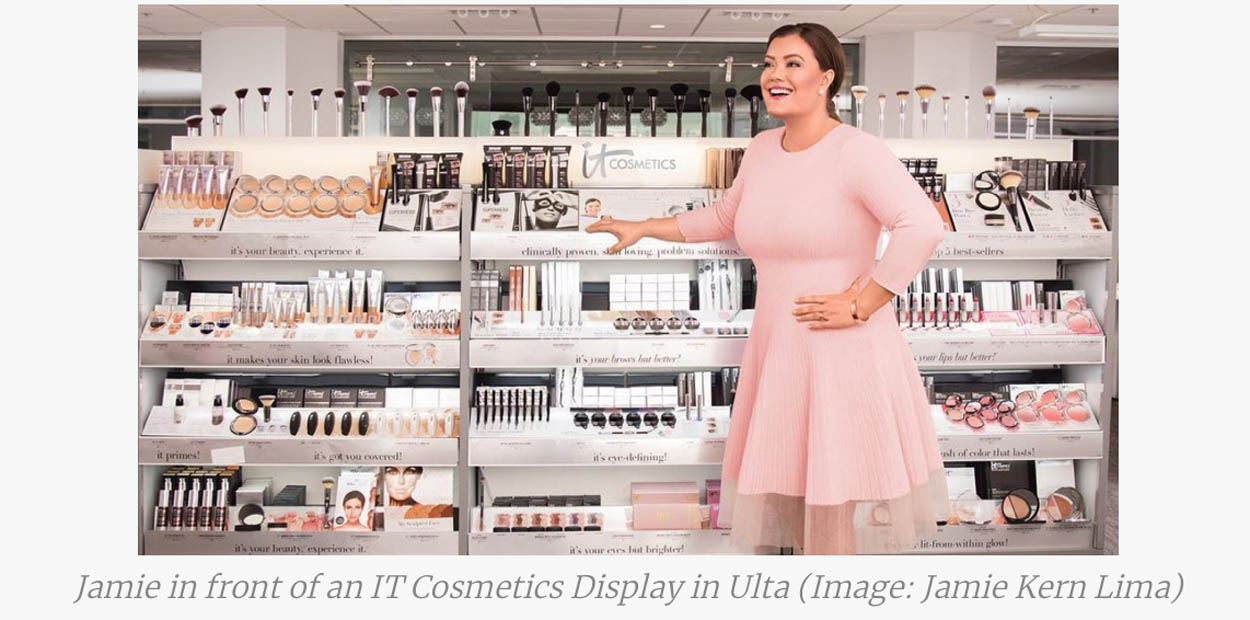 Explore the link to our storytelling the Jamie Kern brand, IT.
And onwards to more beauty for all, regardless of how they might find it—the quest for deep, or skin-deep, or both, forward to the new, the better, the healthier, the best that anyone can be.
Beauty made beautiful.
Tim Girvin | OseanStudios
www.girvin.com | tim.girvin.com