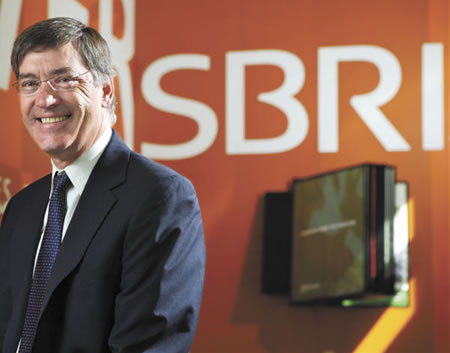 Image credit: Matt Hagen
Exploring the concept of human branding, foundational leadership, evolution and Seattle BioMed.
Working in a long string of partnerships, with founding board members, executive committees and scientists, from the early 2000s, then 2004, then presently, our teams have been honored to work with Ken Stuart and his team at Seattle Biomedical Research Institute, which has just newly positioned, and renamed as Seattle BioMed.
After a lengthy exploration, naming review, design studies and innovation workshop to reboot the brand positioning and marketing character of the organization, the new brand is launched earlier this week.
Girvin has a long history of working with humanitarian and cause-related marketing; and more often than not, the idea of storytelling in the construct of branding is an inherent component of messaging development. The process of finding distinct, uniquely differentiating branding strategies is an important attribute of our exploration, frequently using branding innovation charrettes, the BrandQuest® and positioning workshops that build on this proposition, promise and premise of reflective connection with community. The real point is that any brand is focused on a human exchange — what is given, and what is given back, in supporting relationships in building that connective adhesion between the brand, a story — that can be shared and exchanged — between an internal constituency and those that gather round in support, as well as the positioning of the recipients of any cause.
But, too, the notion of the human brand in positioning is a consistent character of branding strategy — that is: what's the story of the person that's connected with this. The link to story is the idea that people can relate, and share stories, when they have a person to structure that story around. In the nature of human experience and memory, the concept of branding narrative is profound. People relate their lives in a string of stories, and Facebook and Twitter might easily be defined as linear expressions of personal story, literally "flickering — life stories". And in a way, the success of these media inherently relates to the idea of the adhesion of people in community alignment; they form tribes of relationships that stretch from one personal category to another. Humanitarian branding, in the construct of these communities, is much in need of these kinds of alignments, from Facebook fan to Twitter communications to sync people, action, story and contribution. Girvin focuses on these strategies to build on these propositions — what's the story, what is the differentiating character of that story, what's the nature of the telling, what's it look like, and finally — who cares, who's listening?
Seattle BioMed has successfully integrated an extraordinary relationship program of a giving and responsive community by working with constituents, entrepreneurial leaders and specially built committees of counseling members to support the various aspects of humanitarian service, outreach, messaging, promotions and events.
The human brand of Seattle BioMed is Ken Stuart, PhD. And virtually everything we've done, from the beginning, has had his involvement, as well as Lee Schoentrup's consistent sensibility of brand management, as well her newcomer partner, recently directing new business development and key relationships for Seattle BioMed, from the University of Washington, Michael Podlin. The human brand positioning will always be in place — but it will, too, be evolutionary. And Ken is planning for that transition. To the building of the branding efforts, others too, in constituency, have joined the support — even bringing collective groups of scientists to contribute to the brand strategy and marketing insights programming.
It's been that human link, to the opening vision of Ken Stuart that has empowered the visioning of the brand and the mission in making of a world free from infectious disease. Human to human, one to one, one to thousands, millions, billions — the rolling sequence of the character of humans, positively affecting the lives of many others, including the future of emerging generations, is a continuing strategy of Girvin's teams in looking at how to empower a greater sense of relevance, resonance and recollection in the emotional heart of many.
We always start with one.
We do.
tsg | Orlando
….
the reels: http://www.youtube.com/user/GIRVIN888
girvin blogs:
http://blog.girvin.com/
https://tim.girvin.com/index.php
girvin profiles and communities:
TED: http://www.ted.com/index.php/profiles/view/id/825
Behance: http://www.behance.net/GIRVIN-Branding
Flickr: http://www.flickr.com/photos/tgirvin/
Google: http://www.google.com/profiles/timgirvin
LinkedIn: http://www.linkedin.com/in/timgirvin
Facebook: http://www.facebook.com/people/Tim-Girvin/644114347
Facebook Page: http://www.facebook.com/pages/Seattle-WA/GIRVIN/91069489624
Twitter: http://twitter.com/tgirvin